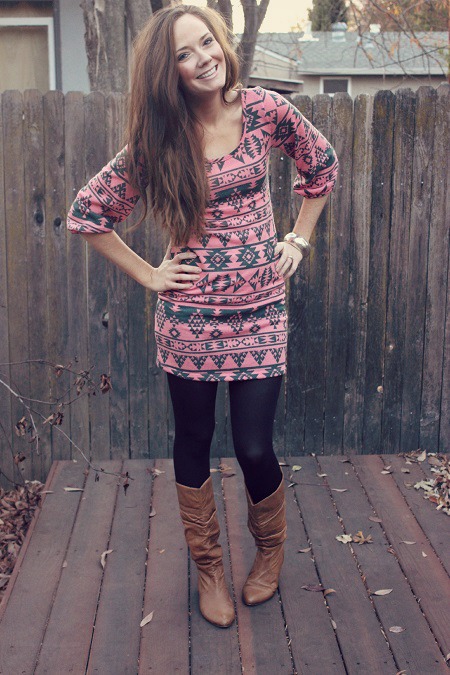 Welcome to my Fall Fashion Series! You can come here every Tuesday in autumn to find fall-inspired outfits. Be sure to check back each day of the series for your fall fashion inspiration!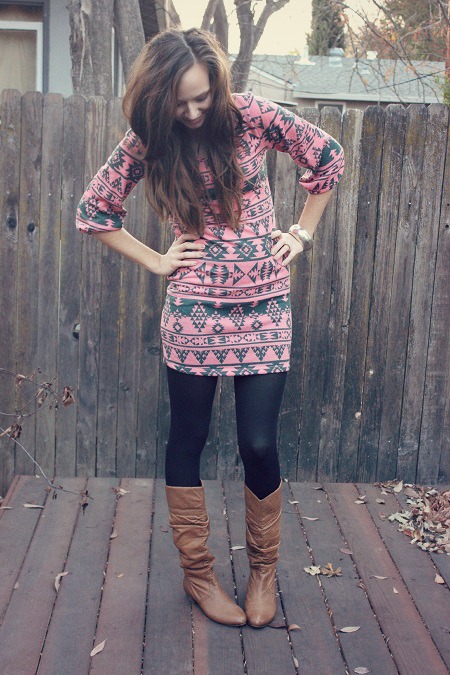 dress: c/o riffraff (here)
boots: steve madden (in black here and similar here)
bracelet: world market (old)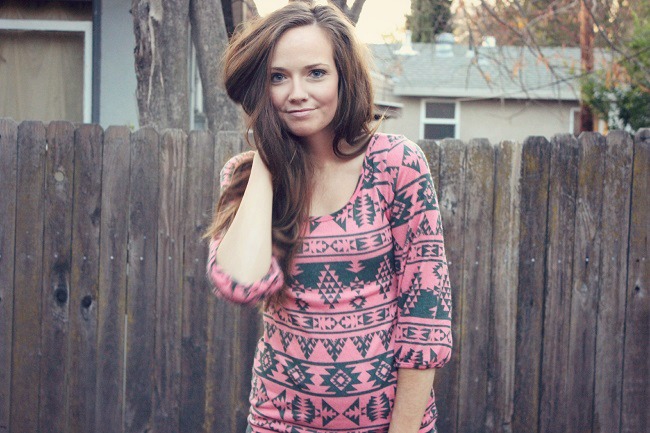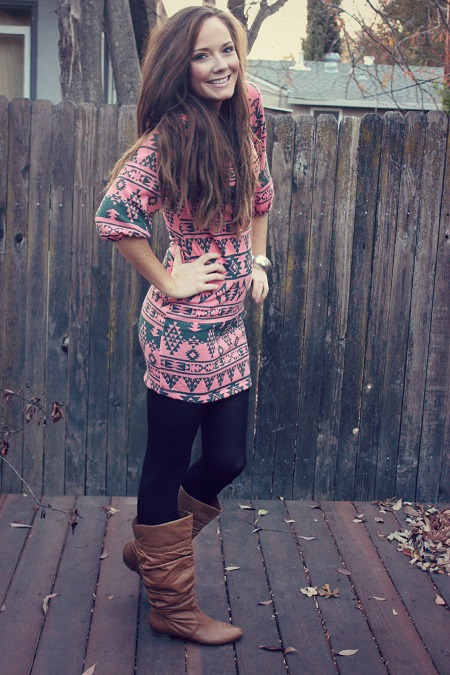 Tights and a cute dress and some boots is probably one of the best outfits one can wear. I don't know why, but it makes me really happy. And this dress in particular is sooooo soft and comfy, I'm just obsessed. Plus, the colour is gorgeous and I'm seriously thinking about wearing it for Thanksgiving. Although, I'll be pregnant on Thanksgiving, and thus will be eating even more than a normal-person-on-Thanksgiving (which is already a lot) and so, maybe a more forgiving dress is in the works. Hm. We shall see.
Do you know what you're wearing for Thanksgiving yet?
What's one of your favourite fall uniforms?
Get 10% off your Riffraff order with code katiedidwhat! :)
xo
In case you missed them, see day one, day two, day three, day four, day five, day six, and day seven!