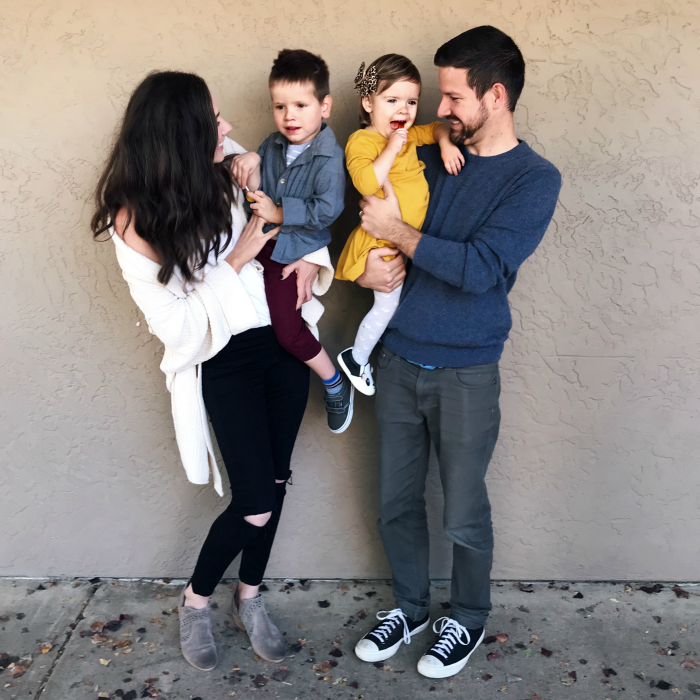 Oh boy, guys. Last week!! It was a rough one. Zack having emergency surgery and being down for the count, throwing off our plans and normal routines. It was rough, not going to lie, but I'm also really proud of how we coped and adapted and made it work. I mean, not that we had a choice ;) but still. Go us! I have to say, though, I love that man and we all rely on him SO much, and when he's out, we all feel it. We are truly a team. I'm pretty blessed to be able to say that!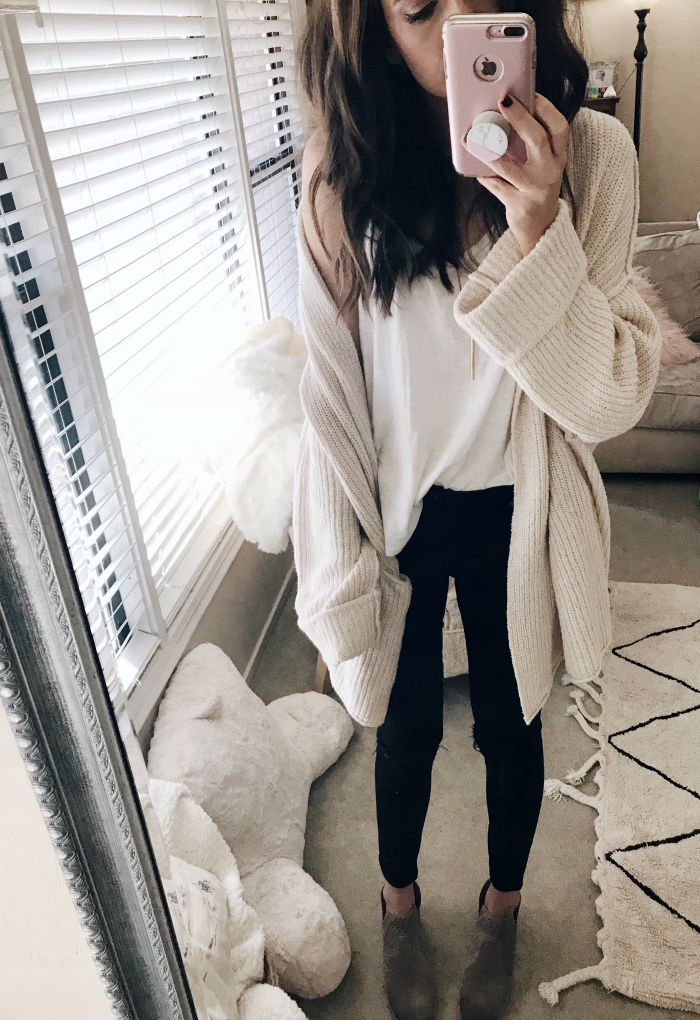 SWEATER (runs big! I'm wearing xs/s) | TANK ($11!) | JEANS (my faves! on sale for $40!) | BOOTS (in "new foxy"- I went up a size) | NECKLACE
So, this weekend. Zack is still recovering (of course) and can't do any heavy lifting (ie rough housing with the kids, which is what he does best!!), but we made the most of the weekend. We even went on a family trip to Target! ;) It's the little things, the shared smiles, the stolen kisses, the happiness that's found in the small moments, that make this life so full of goodness. Maybe it's the season, the fact that it's November and the time to focus on thankfulness, but I'm just feeling super grateful and wanting to focus on the things that make life sweet. There's so much of it. Some photos from this weekend, and the things that made it sweet.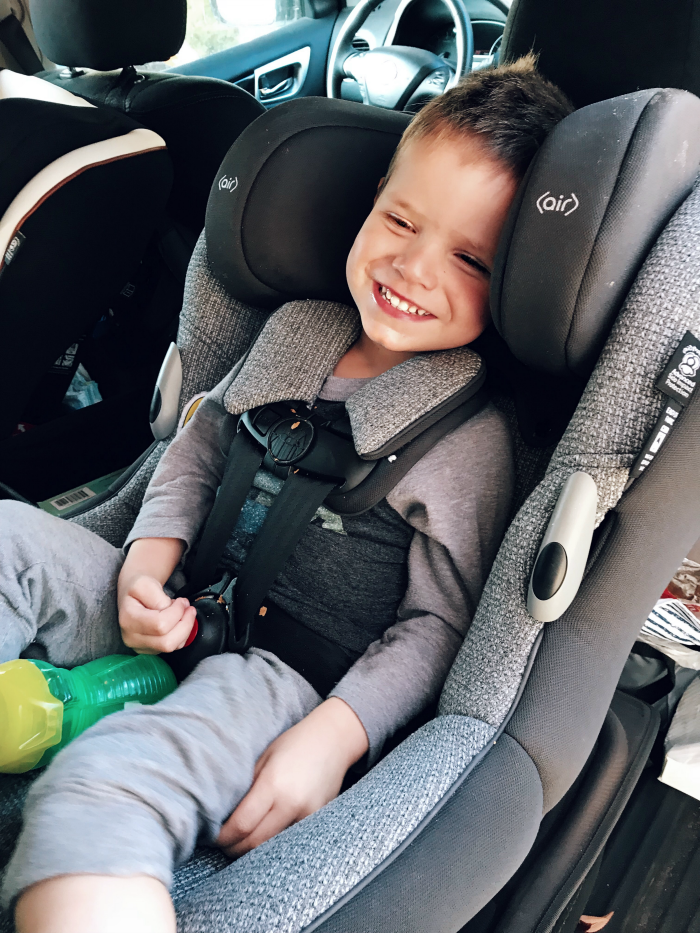 THAT SMILE OF HIS. And our fave car seat HERE!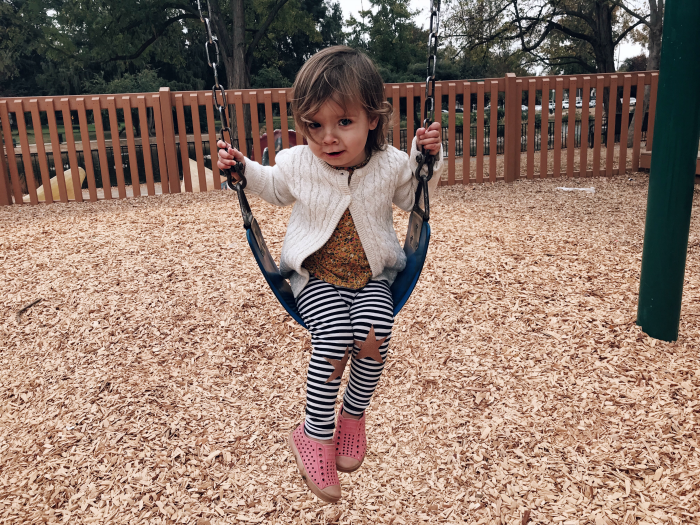 Everyone always asks me: Sophie's shoes- our favorite shoes for the kids!- are HERE!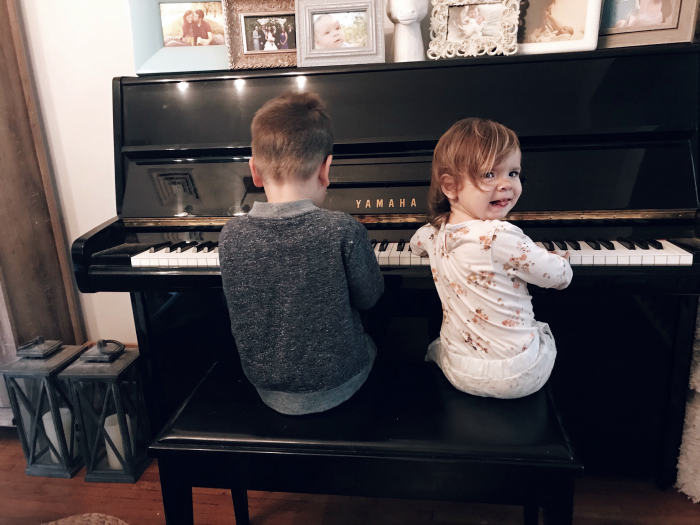 Our new favorite afternoon activity- a little music therapy with the kids. :) SO much fun, and yes it makes my heart melt seeing them playing my mom's piano, and sitting happily next to each other. My mama is smiling up in heaven!!!
Happy Monday!
xo
Read More on Katie Did What