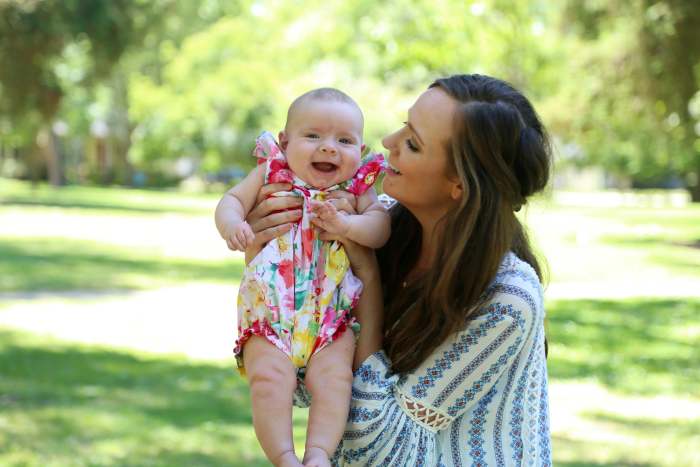 Parenting is hard.
Gee, what an earth-shattering discovery you've made there, Katie! You say. But hear me out.
Parenting will shake you to your core. You'll have days where you'll question everything- your decisions, your attitude, your beliefs, your sanity. All of it. There'll be days when you feel like drowning, like you're being crushed by the weight of it all, and you'll feel like you can't do this. You weren't made to do this. You'll feel completely and utterly lost.
And guess what? That's normal. She feels that way, and so does she, and that "perfect" mom that seems to have everything together, all of the time, with her perfectly clean house and her perfectly clean children (ha!) and her perfectly perfect everything? That's a lie. She doesn't. It isn't. They aren't. Not all of the time. Not, I'd hazard to guess, even most of the time.
We're all flawed and stumbling through the days. None of us really know what we're doing. And thank God, right? Nobody needs that kind of pressure.
But that doesn't matter. None of it matters. Because the core of parenting isn't what you look like or the state of your belongings (or your number of belongings, at that). It isn't what you have, but who you have. It isn't what kind of car you drive, but how happy and content the people inside that car are.
So let's measure our successes by the smiles on our faces, the stolen kisses, the instances where we chose to laugh instead of cry (not always easy, but always the better decision), the baby giggles and the love that we feel. Because that is what this is all about. And it's easy to compare, but I say to END that now. It's a lie and it's a thief, Comparison. And it doesn't do anybody any good.
Let's go to bed tonight with full and content hearts, happy in our lives right here and now, wherever that may be.
xo
p.s. read more of my latest musings on parenting here, here, here and here!