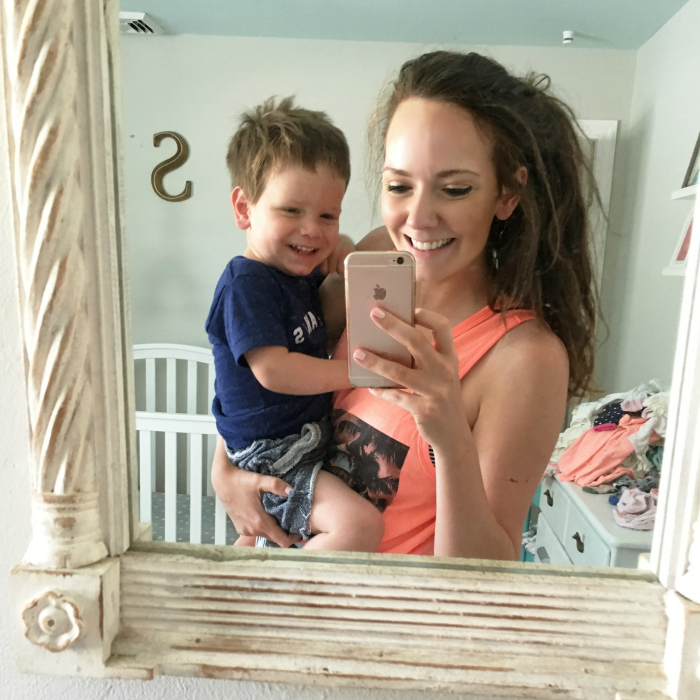 The other day I had a playdate with a mom friend. My son didn't have his nap, but I figured it wouldn't be too big of a deal. Boy, was I wrong. He cried when we got out of the car. I walked up into her house, hot and sweaty and with a crying toddler.
He cried upon entering her house, and didn't stop crying the entire hour that we were there. I tried to give him food. He cried. I tried to play with him. He cried. I tried bubbles, his favorite toys, playing with water, playing with her daughters. He cried and he cried and he cried some more.
Hot mess express. That was me.
And you know what my friend said to me? She hugged me and gave me a knowing look and said, "I've been there. We've all been there. And it's okay." Then she tried consoling him herself.
And I just about cried myself right then and there.
Here's why you need mom friends.
Mom friends don't judge you. Ever. For anything. Mom friends understand what you're going through. Mom friends have been there. Mom friends can handle the incessant crying of an overtired toddler, and have trained their ears to block it out. Mom friends can laugh through blow outs and cry with you through petty "mom" things. Mom friends don't care if your house is a mess, and are actually relieved to see that it is.
Mom friends understand. They get you. They get it, this crazy ride of motherhood. They get it all in a way that childless friends just, well, don't. Not to say your friends without kids aren't just as important and just as awesome, but gosh we all need some mom friends, too. We need our village. We need those understanding glances. We need those open arms. We need to know we aren't alone in this road of motherhood. It's hard. But sharing it with others is what it's all about. Otherwise I'm convinced we'd all go crazy.
Well, crazier than we already are, of course. #kids
xo