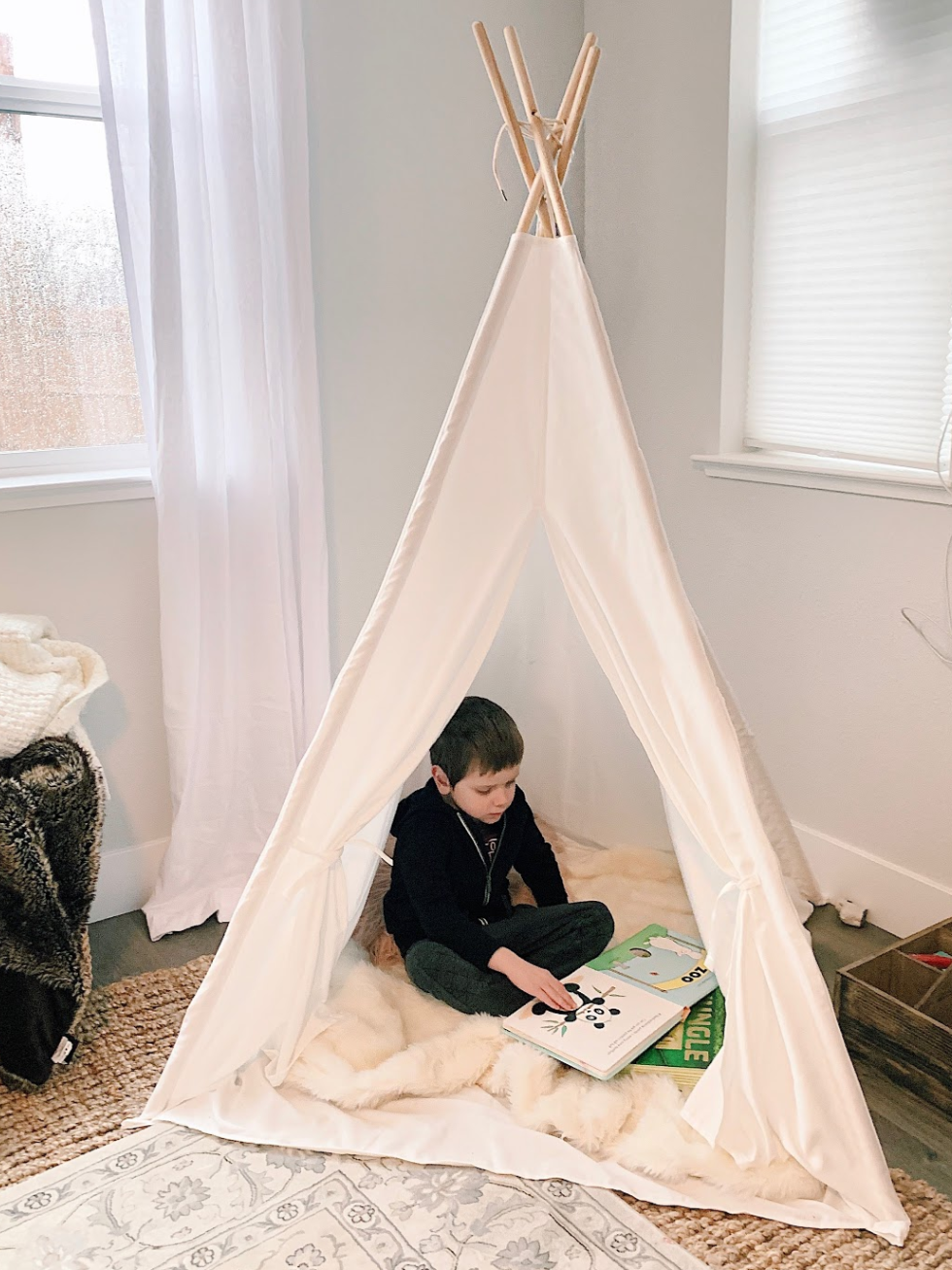 TENT | JUTE RUG | LAYERED RUG
This post is a long time coming, and one that I've been meaning to share for a while! Our favorite learning and sensory toys for autism. Our sweet boy has Autism, and from his countless hours of therapy sessions (and many wonderful therapists) we have learned SO much and also come across so many different awesome toys that he has LOVED! If you have a kid on the spectrum, as well, chances are finding toys they love to play with has been a bit of a struggle. Hopefully you find this post helpful in discovering some new toys that they will not only enjoy playing with, but also will help them developmentally!
What's also so great about all of these toys is that they're not just great for kids with Autism. Typically developing kids LOVE these toys too! Sophie is always fighting Sam over his "therapy" toys!
BRANDS WE LOVE
TOYS FOR AUTISM WE LOVE

TOYS WE AVOID OR LIMIT:
Kids on the spectrum can tend to become "fixated" easily on certain things. While this can be great if you need them to occupy themselves for a few minutes, if you're at a restaurant or car/plane ride (all bets are off then and it's all about survival mode!), or for a "break" between tasks, we definitely limit these as they can become non-functional very quickly:
Ipad. This is different, of course, if the ipad is used as an AAC device aka your child's means of communication. We refer to Sam's ipad as "Sam's Words" because it's what he uses to "talk" to us. But ipads for fun with apps or videos can be great again for survival mode times or for a break, but having our kids interact with the world and people around them (something that doesn't come as easily to them) is so extremely important, and ipads and tablets easily and quickly take that away. Use sparingly!
Electronic Toys. Anything with buttons and batteries, songs that play over and over and sounds. All kids love these, but again, our kids on the spectrum can get very fixated and almost "robotic" with these toys. In the end, they aren't really learning anything valuable from them, either.
Highly Preferred Toys or Toys Available at Therapy. As I mentioned previously in this post, we limit exposure to these toys to make them more effective when it counts.
We love to keep things as simple as possible, involve movement as much as possible, and rely on activities and toys that encourage socialization. I hope you found this post helpful! If you have any toys you love, be sure to leave them in the comments below so we can all discover even more good stuff for our little ones!
xo