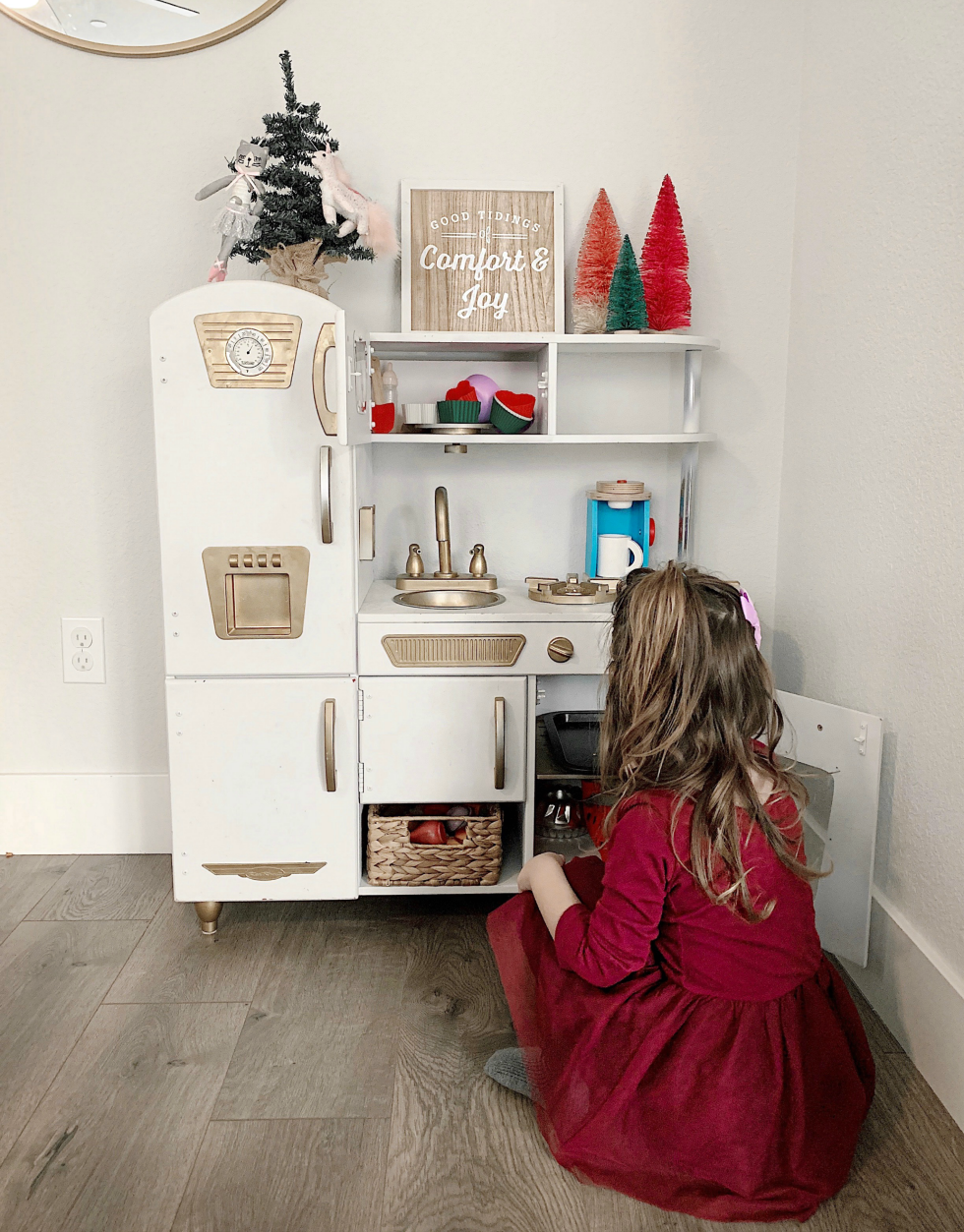 PLAY KITCHEN (DIY here) | COFFEE MAKER SET | GLITTER TREES | SIMILAR CAT ORNAMENT | UNICORN ORNAMENT | TUTU DRESS | TIGHTS
It's the holiday season! Did you start singing just then, too? ;) So you all know what that means!!! Gift guide time! I've got lots of good ones coming your way, and first up is the gift guide for toddlers! Everyone's favorite little people.
RELATED: 15 Learning and Sensory Toys for Autism
There are SO MANY great toys to spark imagination and creativity and learning in these little ones of ours, and I had so much fun putting this guide together! Many of these items my kids either have and love or have on their Christmas lists this year!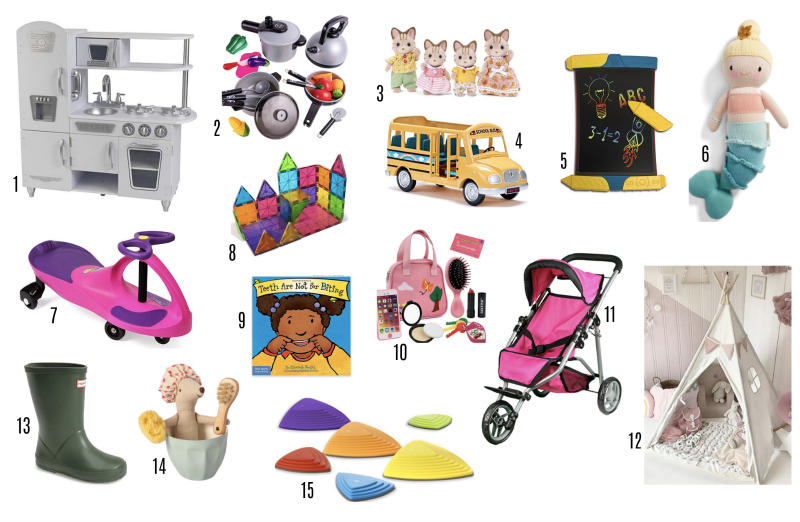 1 | 2 | 3 | 4 | 5 | 6 | 7 | 8 | 9 | 10 | 11 | 12 | 13 | 14 | 15
I asked on my Facebook page about gift guide format, and the results were split. So below, you will find the individual listings of the above items- with prices! Please note that Amazon prices can change at any time.
My favorite stores to shop at for kids: AMAZON | NORDSTROM | GAP | OLD NAVY | POTTERY BARN KIDS