This post sponsored by Zappos. All opinions are 100% my own.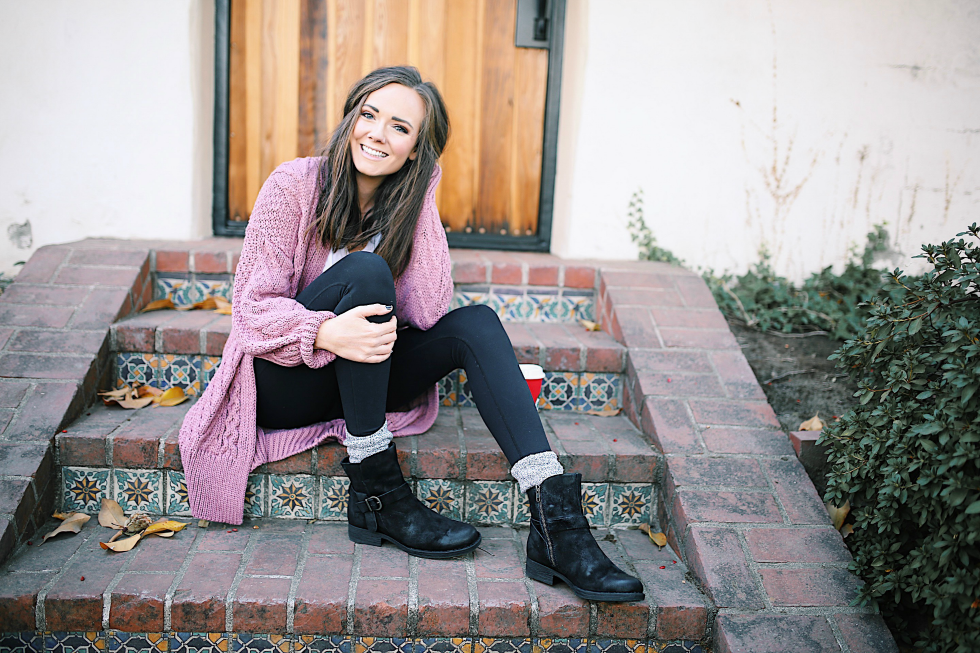 BOOTS (I sized up 1/2 and they're perfect with thick socks!)
One of my favorite style of boots is the moto boot, but sometimes they can be difficult to style. I mean, I don't know about you, but I don't ride motorcycles (although my dad is pretty bad-A and he does, but that's a different story), and I don't necessarily want to LOOK like I do. So my favorite way to wear moto boots? With my go-to leggings, a slouchy tee and a chunky knit cardigan. BOOM. A little edgy, a little feminine, a little cute, a little hardcore and a lot of comfy. My ideal outfit, basically.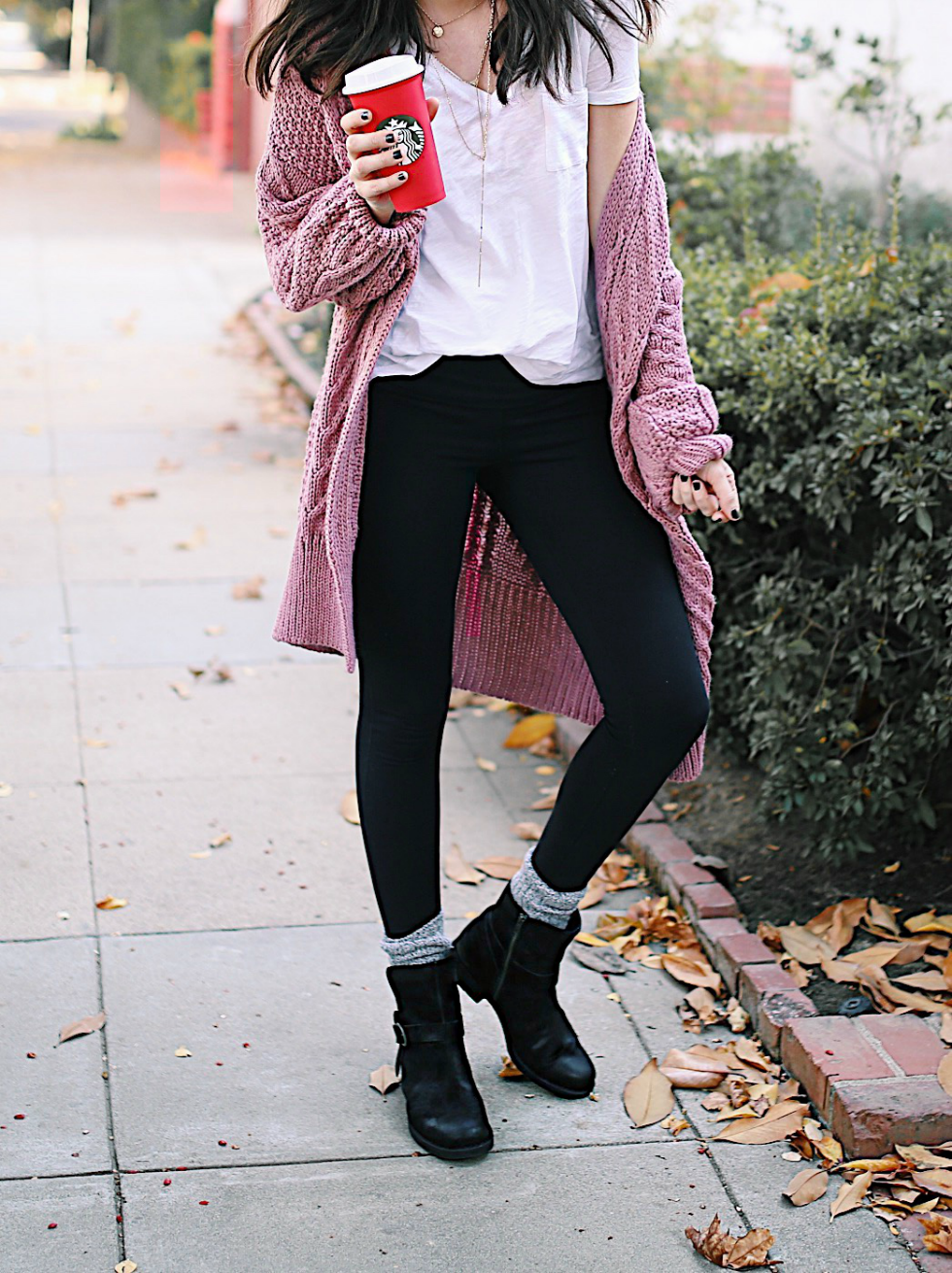 I mean, not that there's anything wrong with embracing the total biker chick look, too, if you want! These boots would look equally cute with a leather jacket and some ripped skinny jeans. I say, style what you want and OWN IT, girl. That's what it's alllll about.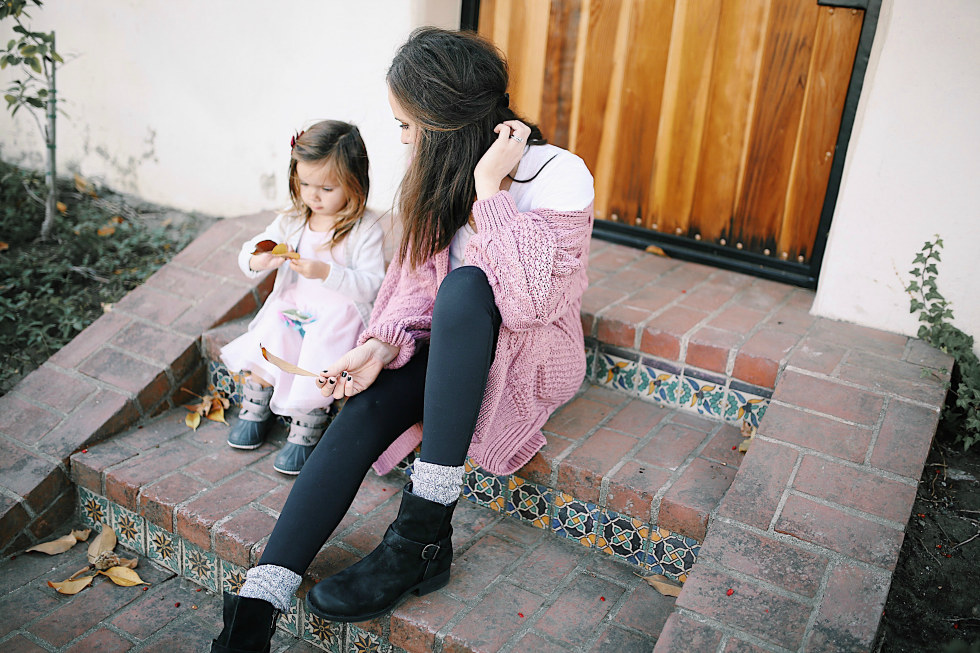 Another ideal outfit of mine is any that matches Sophie girl. :) As you know, twinning is life.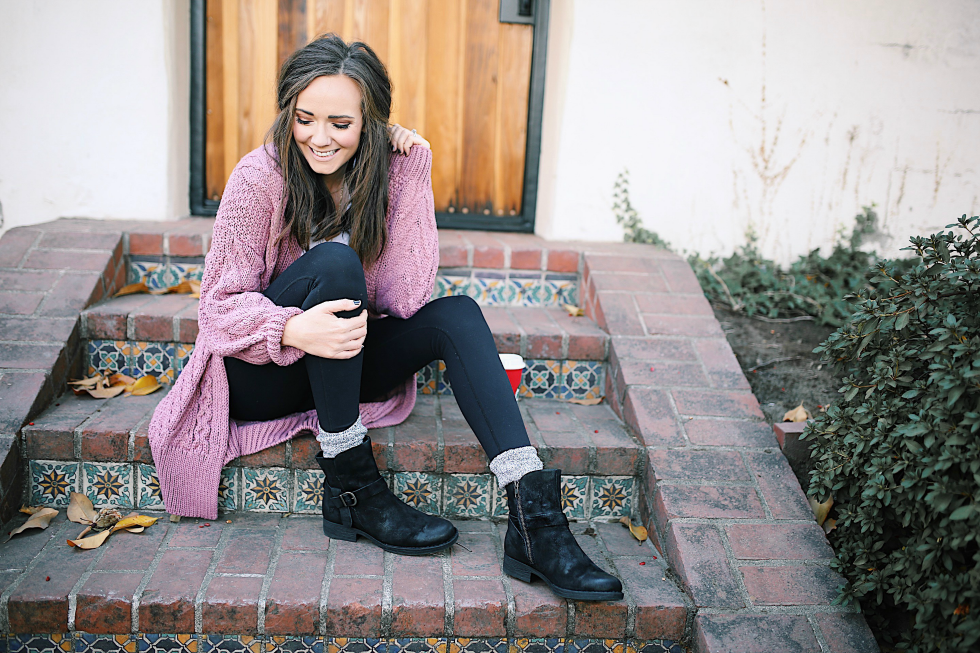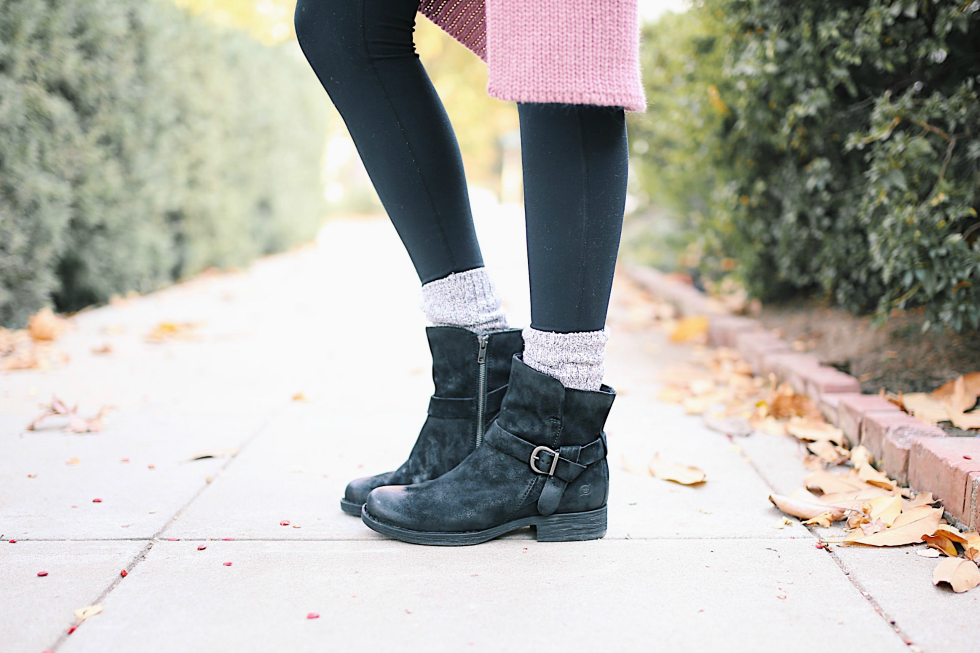 I grabbed these cute (and OH SO comfortable) Born Syd boots from Zappos, one of my very favorite online stores to shop! They have the best customer service, free and fast shipping (my shoes came in 2 days!) AND free returns (praise hands!), 365-day return policy and a wide range of styles for everyone. Zappos has a huge selection of Born shoes, too, which is one of my favorite brands- always amazing quality, they last forever, and they are known for their comfort and style.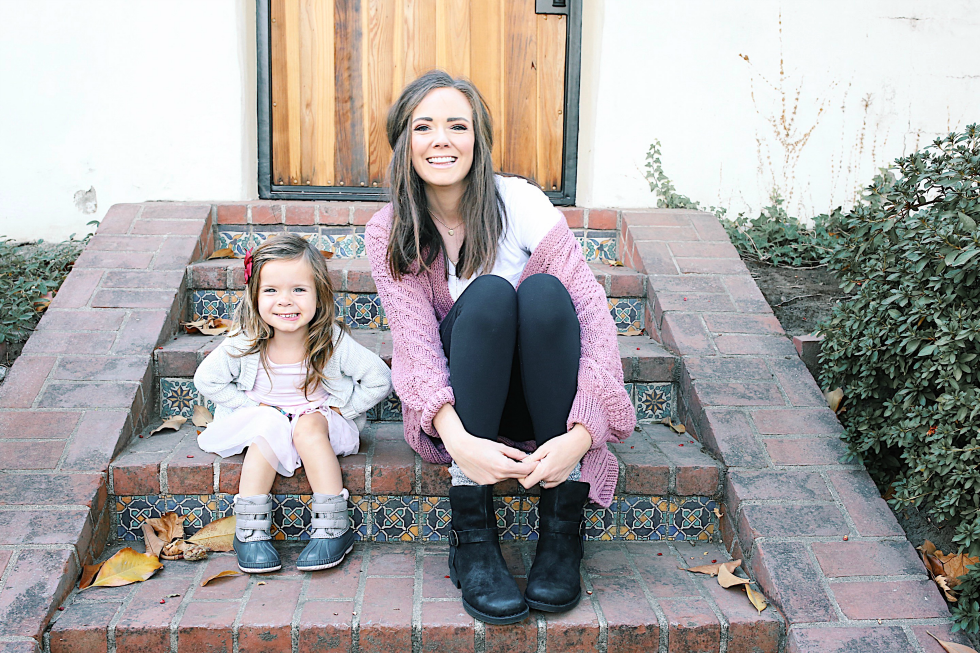 Sophie and I are both rocking our new favorite boots. ;)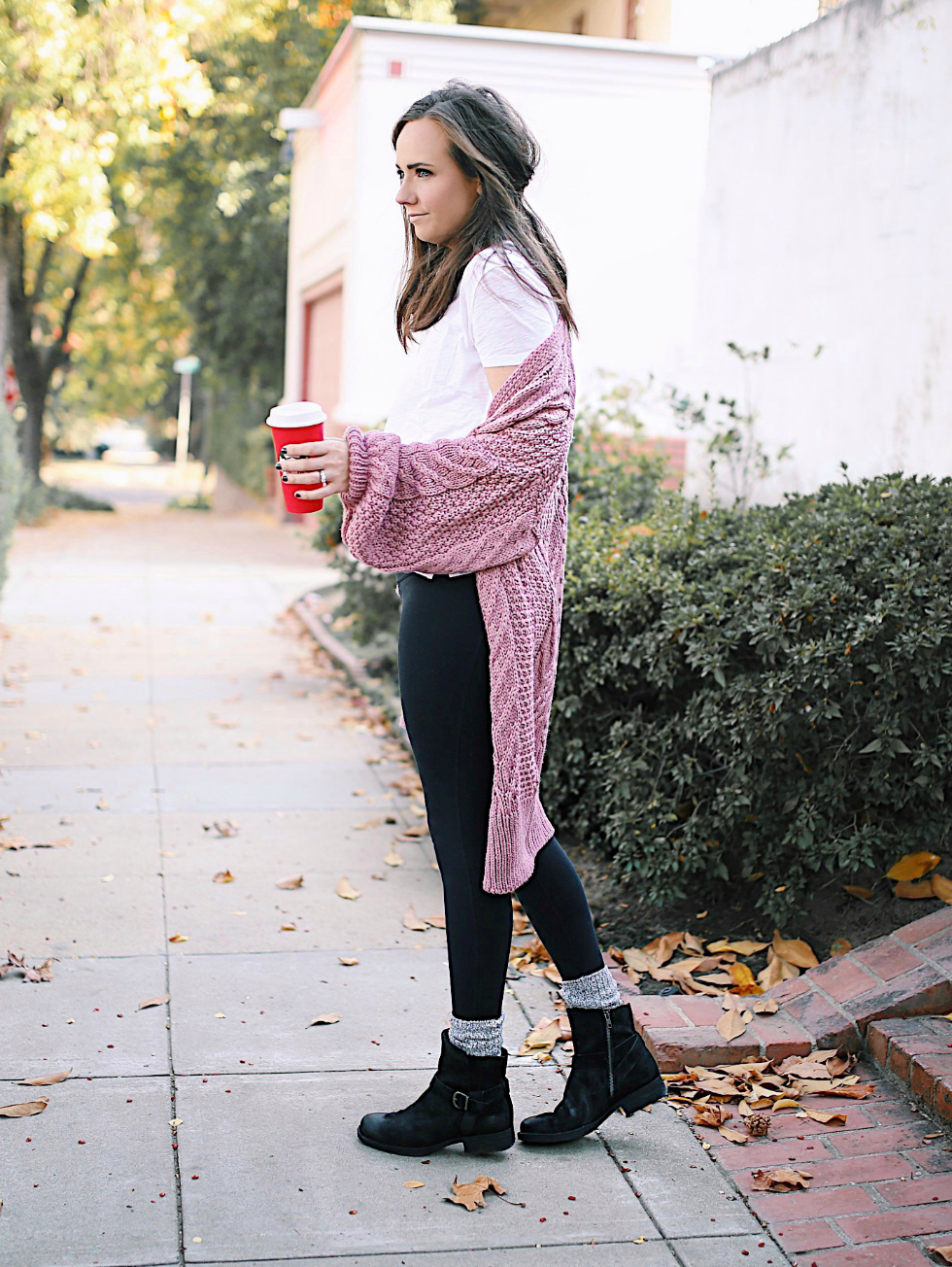 Something I'm super passionate and vocal about (and so is Born) is that you don't ever have to sacrifice style for comfort- they can (and should!) co-exist. These boots are made with the softest leather and cushy soles- seriously so comfortable to wear, and they look cute to boot! (Ha, pun!)
What's your favorite type of boot to wear?
xo