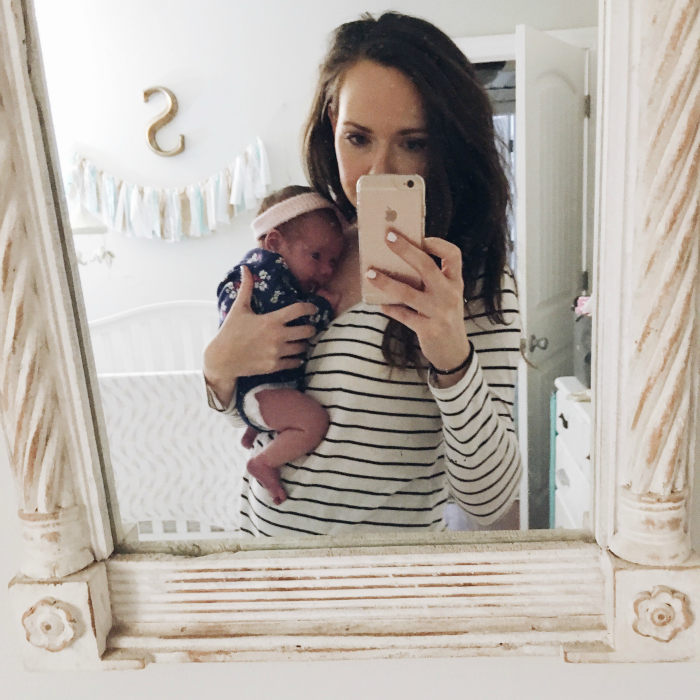 Updated for 2019!
Finding postpartum clothes that "work" can be tricky. You have this new body that just went through the totally crazy, somewhat traumatizing and amazing experience of childbirth, and now you're stuck trying to figure out how to dress it. When figuring out what to wear postpartum, the first thing you need to keep in mind is give yourself grace. Wearing postpartum pants, loose shirts and whatever's comfortable is OKAY.
MOST POPULAR ITEMS IN THIS POST:
Zella Leggings | Belly Bandit Compression & Nursing Tank | Cake Nursing Bras
RELATED: Dressing the Bump | Maternity Brands Changing the Game | The Ultimate Maternity Jeans Review
It's kind of like being in limbo, because honestly, it takes a while to get back to where you were pre-baby, therefore all of the clothes you wore then will still either not fit or just not fit right or how you remember.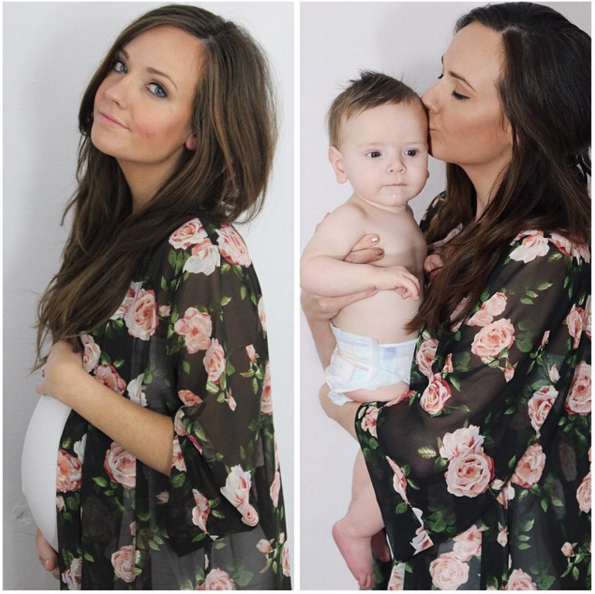 My biggest piece of advice for postpartum fashion? Give yourself grace. Remember that it took you 9 months to grow this beautiful baby, and so you will not just bounce right back to that pre-baby body immediately, as nice as that would be. ;) Right after childbirth, your body will still look about 6 months pregnant. Each day after, the belly will slowly shrink bit by bit, naturally, as it heals and your uterus shrinks, but you'll still have a little pooch, maybe some saggy skin, your thighs will still be wider and you will likely not be able to squeeze into your skinny jeans quite yet. So instead of being upset about this, accept it and dress accordingly.
And that's what today's post is all about: dressing the postpartum body. Because it ain't easy, but it can be done in more than just pajamas and sweats. I promise. And here's how.
Postpartum Pants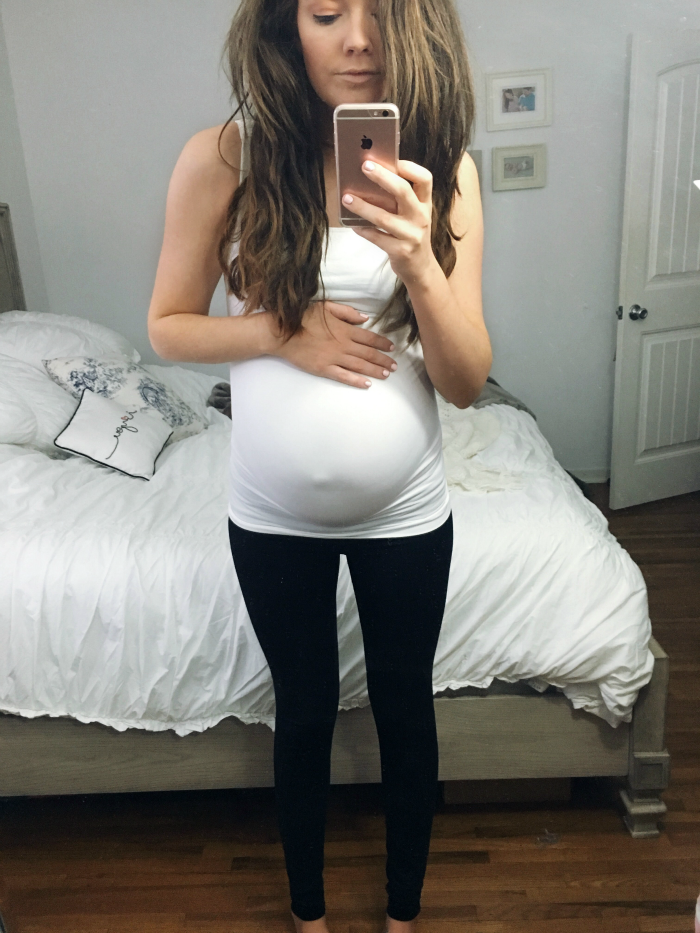 Postpartum clothes that you'll actually want to wear:
Postpartum Leggings

Leggings. These are your best friends right now, as they likely were throughout your pregnancy, as well. The stretchier the waist, the better, as your days are probably filled with nursing a newborn around the clock, and thus you need to be as comfortable as possible. I still love to wear my maternity leggings (these and these), and also am obsessed with these support leggings from blanqi, as they hold everything in and are high-waisted and just perfect for nursing without flashing any belly! Plus, a simple pair of black leggings goes with literally everything, and makes it possible to still look cute and put-together while staying comfortable at the same time.
Love: these, these and these.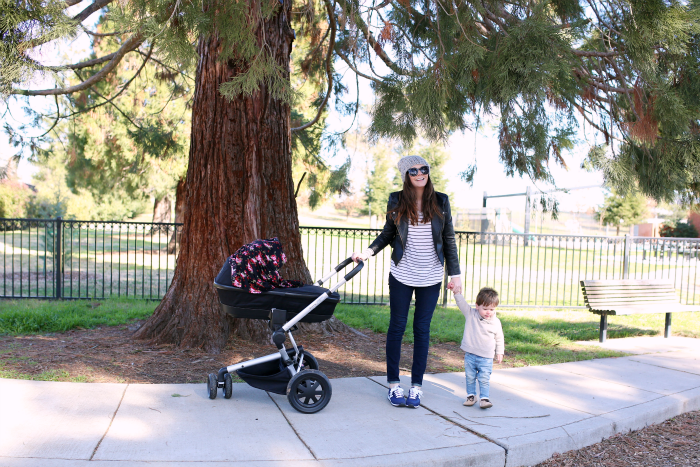 Postpartum Jeans
Check out my new for 2019 Ultimate Maternity Jeans Review post!
Maternity jeans. Yes, you can, and probably will want to, still wear those maternity jeans! Don't even try to fit into your pre-baby jeans for a few weeks at least after childbirth. Maternity jeans are something I never wore my first pregnancy (because, ew, right?)- HA! My mind was blown when I finally tried them on during my second pregnancy. Game. Changer. And I'm still wearing them, because, hi. They are so comfortable.
Love: these these and these.
RELATED: 45 Baby Registry Must Haves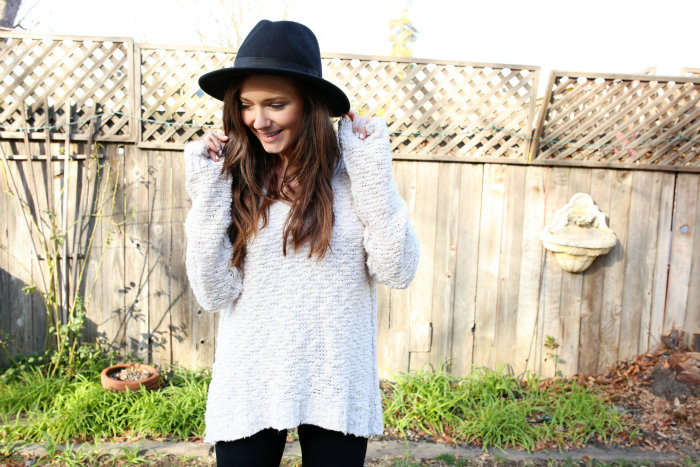 Postpartum Tops
Loose tops/ Nursing tops. For easy access to the boob. Let's be honest (if you're breastfeeding), everything you wear postpartum must pass the "easy access" test. Loose, flowy tops are my favorite. I'm also a HUGE fan of nursing tops- I don't think they're necessary (as they do tend to be pricier) but they really do make life so much easier (the zippers are everything!)- and there are some REALLY cute options these days! My favorite nursing-friendly brands are Loyal Hana, Bun Maternity and Ingrid and Isabel.
Love: this one, this one and this one.
Along the same lines, off-the-shoulder tops are great for nursing, too, and are also nice and loose so that you feel comfortable in your postpartum body and can nurse easily! I'm loving this, this and this!
Peplum
I love peplum as it's so naturally forgiving in the way it's cut. Perfect for a bump and even better for postpartum. Peplum tops are also great because they don't really stretch out to work with your body size, so they're not all stretched out when you get back to a smaller body size.
I love this one (bonus points for easy nursing access)!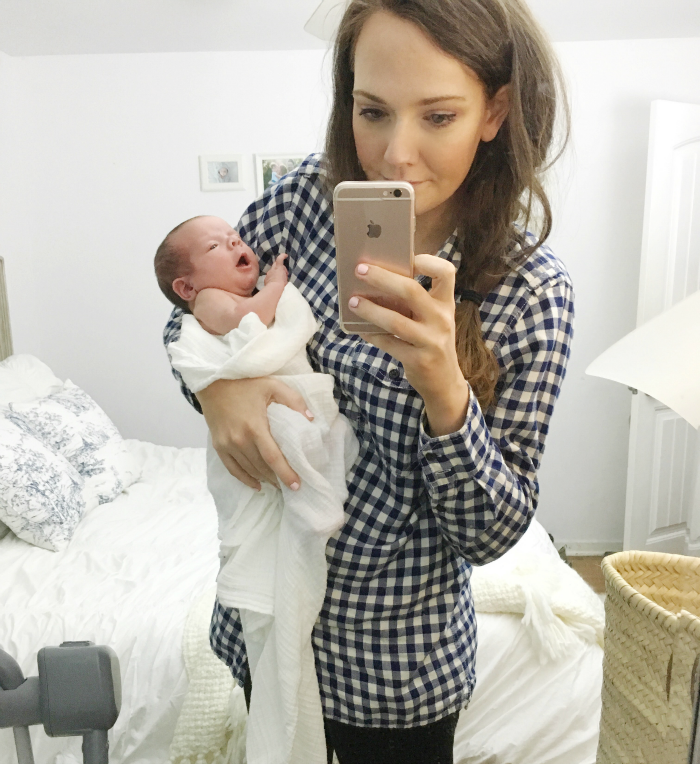 Button downs. I love a good button down top (or dress!), as they are cute and comfy, but also super easy to nurse in! Just unbutton the first few buttons and you're good to go.
Love: this, this and this.
Postpartum Underwear
Nursing bras. Invest in a few good quality ones- my favorites are Cake Maternity and Bravado Design– and switch off between them. Comfort is key here again, so stay away from underwire. I also love these bras to sleep in- bonus! They're super affordable. And don't forget working out (when you're ready, of course!)! Love this sports bra.
Top Picks: this one & this one.
Belly Bandit. I used this waist trainer on and off since being home from the hospital, and I love the support that it offers. The material is soft and it's easy to wear, plus it feels like a warm hug and just kind of sucks everything in. I probably wear it a few hours a day, since I don't like wearing it when I'm nursing Baby Girl, as it would interfere with skin-to-skin time, and I definitely feel a bit tighter each time I take it off, so I would recommend it to anyone for postpartum! That feeling of tightness to your soft stomach is definitely a nice little confidence booster!
Postpartum Fashion Continued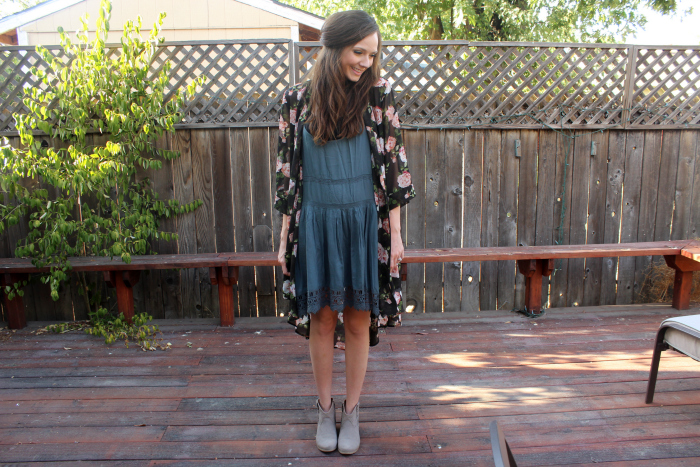 Wraps. Kimonos, cardigans, ponchos, jackets, are all perfect layering pieces when dressing for postpartum. Bonus? They can be the perfect wrap for nursing discreetly, too!
Love: this, this, this, this and this.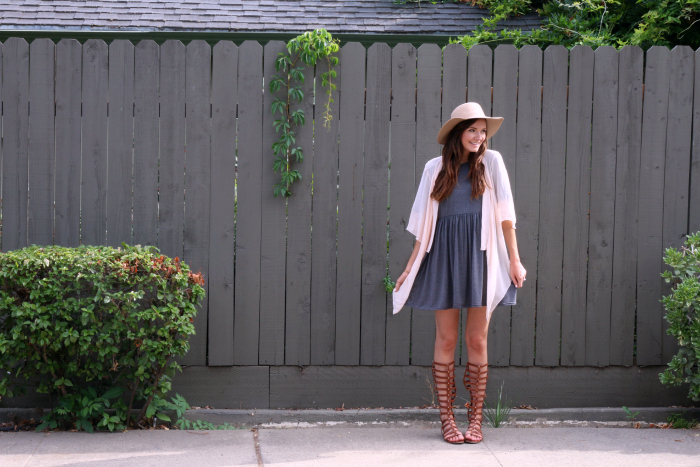 Postpartum Dresses
Any dress that isn't form-fitting is perfect. It slips on easily, since your getting ready time these days is definitely lessened ;) and it's comfortable and not form-fitting, so you can feel comfortable in your own skin! Bonus if it's nursing-friendly, too!
Love: this one, this one, this one & this one. Anthropologie is GREAT for this kind of dress!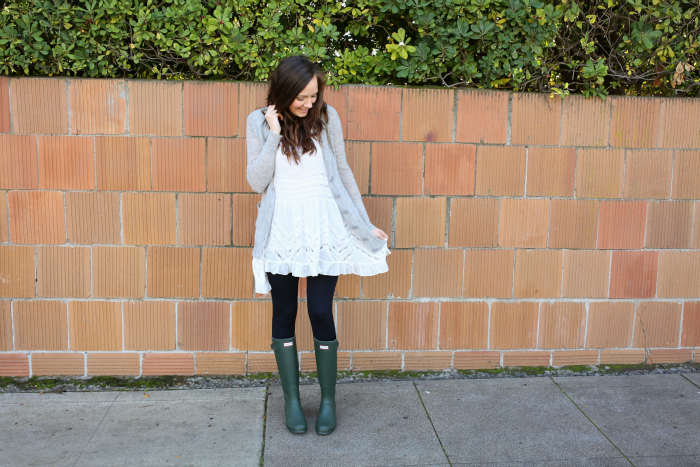 Tunics. This tunic is one of my very favorites, to wear pre-baby, during pregnancy and after! I love a tunic, since it's easy to lift for nursing and also covers the bum to pair perfectly with leggings!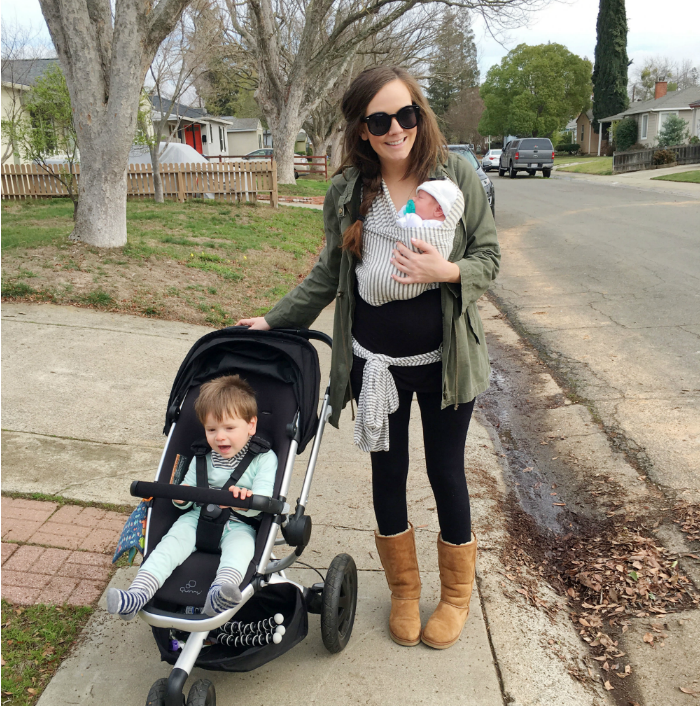 Dark colors. Not only are they slimming, but dark colors also are super easy to quickly spot clean in the sink after being spit up on. ;) A win-win, really.
RELATED: Must Have Baby Items
Dressing the bump was arguably more fun, but talking about postpartum clothes and whatt o wear postpartum was just as fun- if not slightly more challenging. And remember, if you make it out of pj's even just a few times a week, that's a victory in and of itself.
Be kind to yourself. Be in awe of all that your incredible body has gone through and is capable of! You housed a soul! You birthed that soul! And now you are keeping that precious soul alive! Go you. You win at everything.
xo