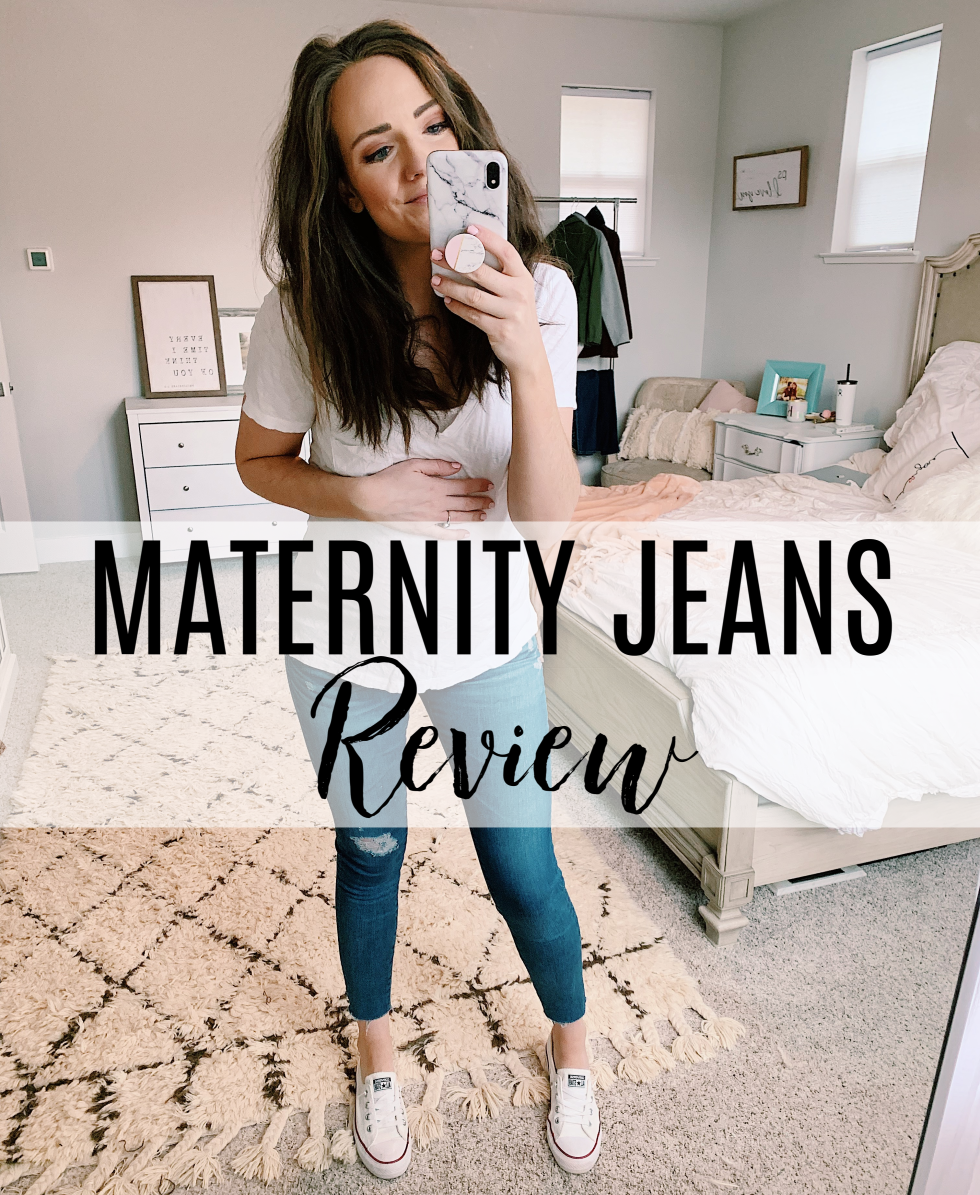 Since my post, The Best Jeans Reviewed, was so popular, I thought it would be only fair to do a post entirely on maternity jeans, too! So I bring to you: the ultimate maternity jeans review! I know what a struggle it can be to find a GOOD PAIR of maternity jeans- you know, ones that don't lose their shape, or stretch out too much and get all bunchy. Your body is growing and supporting a baby, the last thing you need is to feel frumpy and blah on TOP of that! So I made it my mission to find the BEST maternity jeans, and review them here! I'm even throwing in a few that I tried out that are just "meh" to show the comparison. I hope you find this post helpful, and please share with any of your pregnant mama friends!! Because when you find a GOOD pair of maternity jeans, it is a total game changer.
RELATED: DRESSING THE BUMP (MATERNITY STYLE)


THE ULTIMATE MATERNITY JEANS REVIEW
I hope this post was helpful!
xo