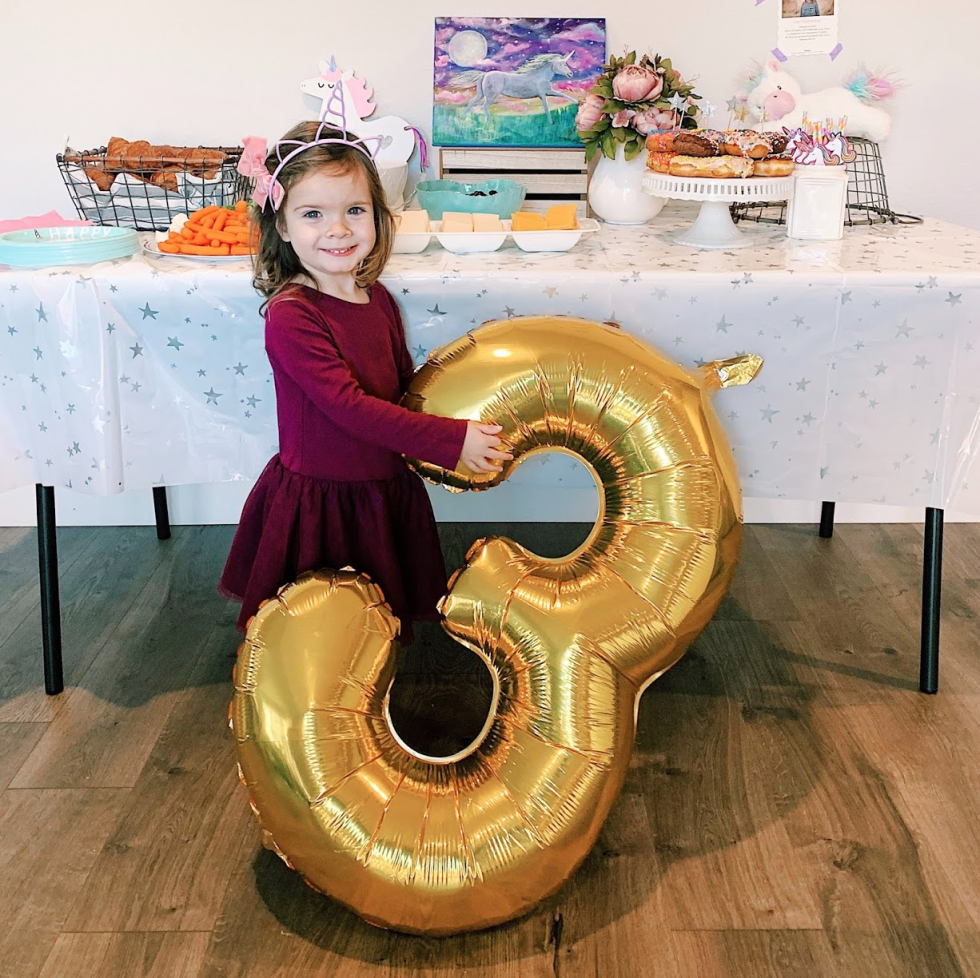 TUTU DRESS | UNICORN HORN | BALLOON | TABLE COVER |

Sophie turned 3, and we threw her a unicorn birthday party, upon request. And it. Was. The. Best. Seriously, such a fun theme, and I had such a great time decorating and putting everything together. Bonus: Unicorns are EVERYWHERE right now, so it was really easy to do! ;) I wanted to share some party details, and sources, here on the blog! Any questions, leave them in the comments below!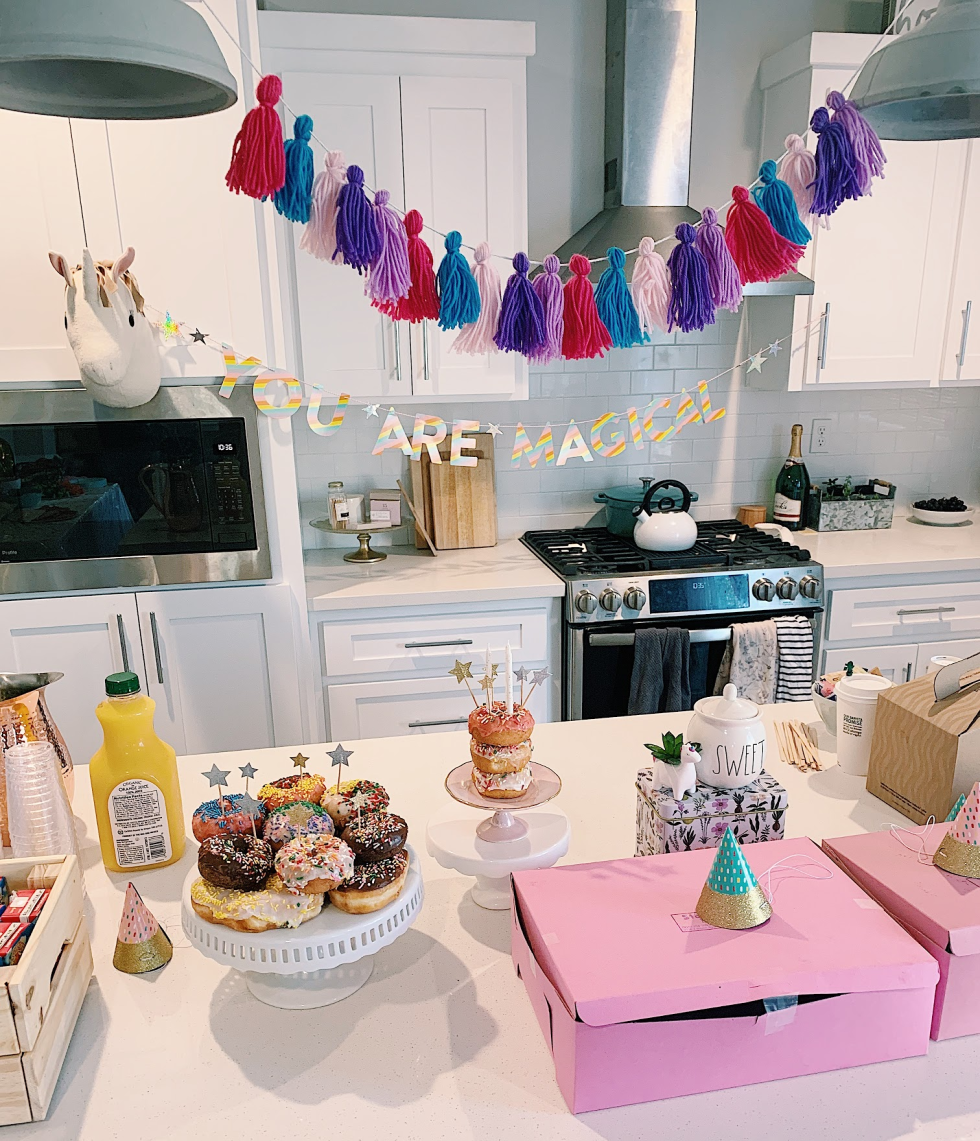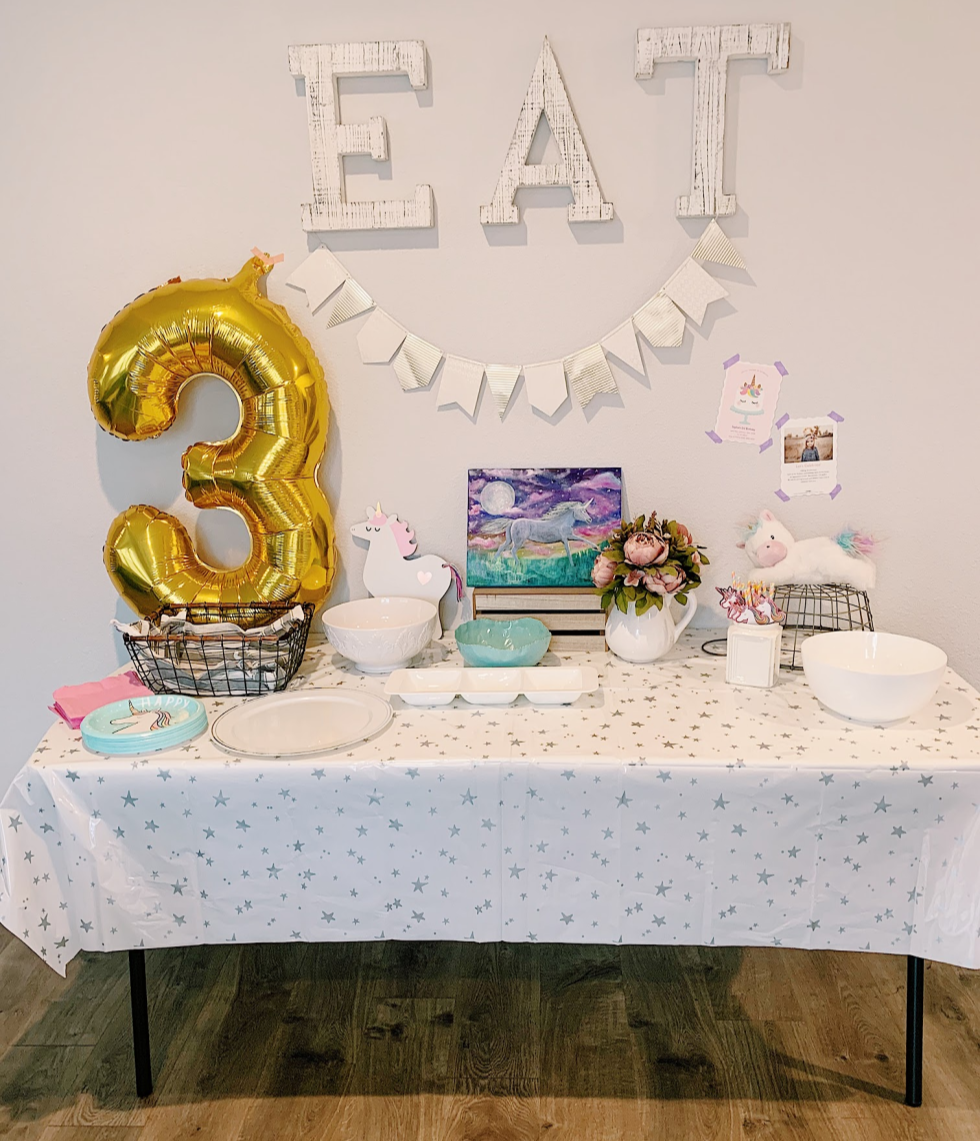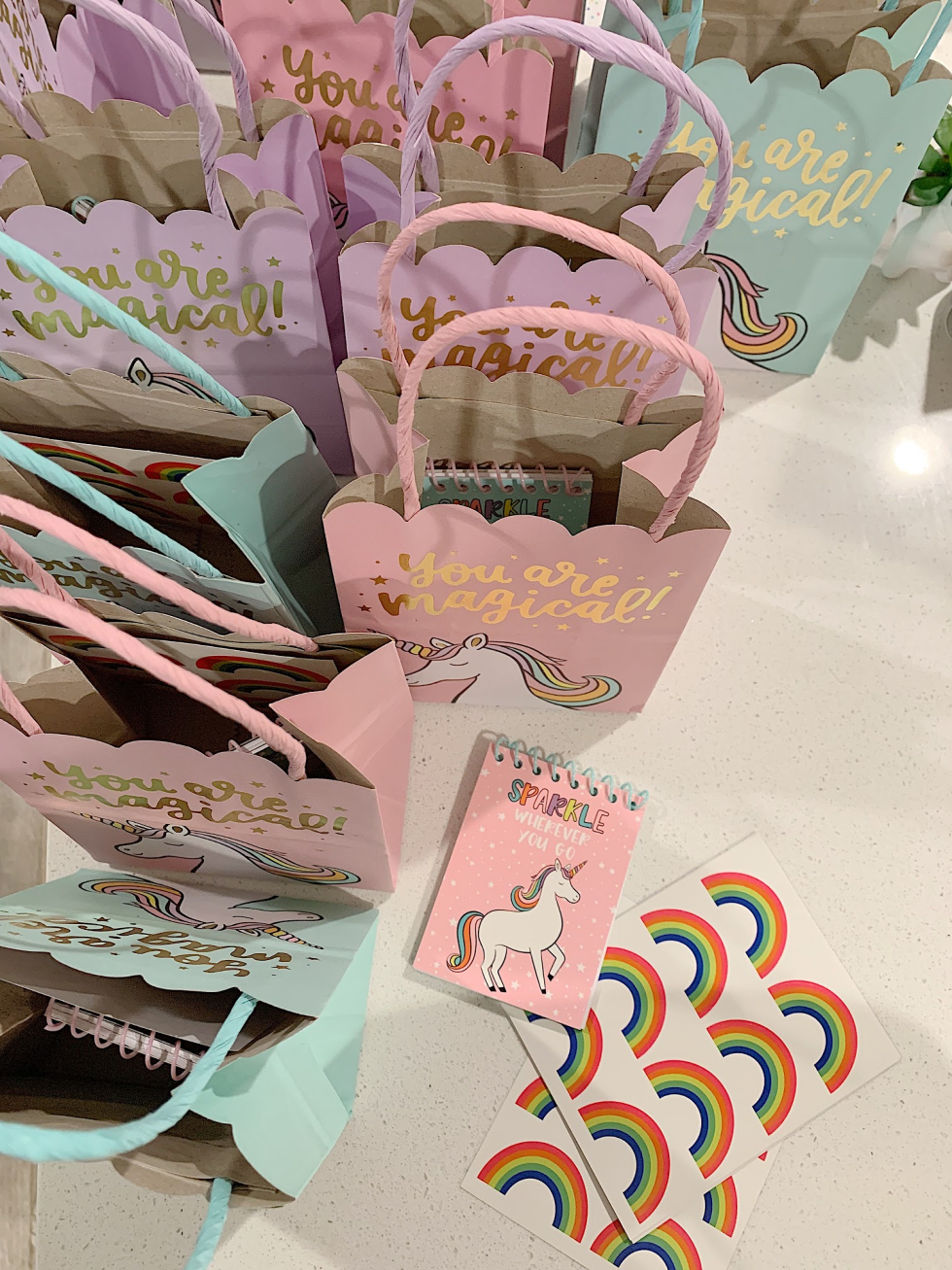 The party was seriously SO MUCH fun to set up! I headed to Target and found a lot of great things! These unicorn plates and unicorn straws were hits with the kids. I also picked up these cute party favor bags and stuffed them with rainbow stickers and these unicorn notepads! Each kid got to choose a unicorn horn to wear and take home, too! They were a HUGE hit with everyone! And such a bargain!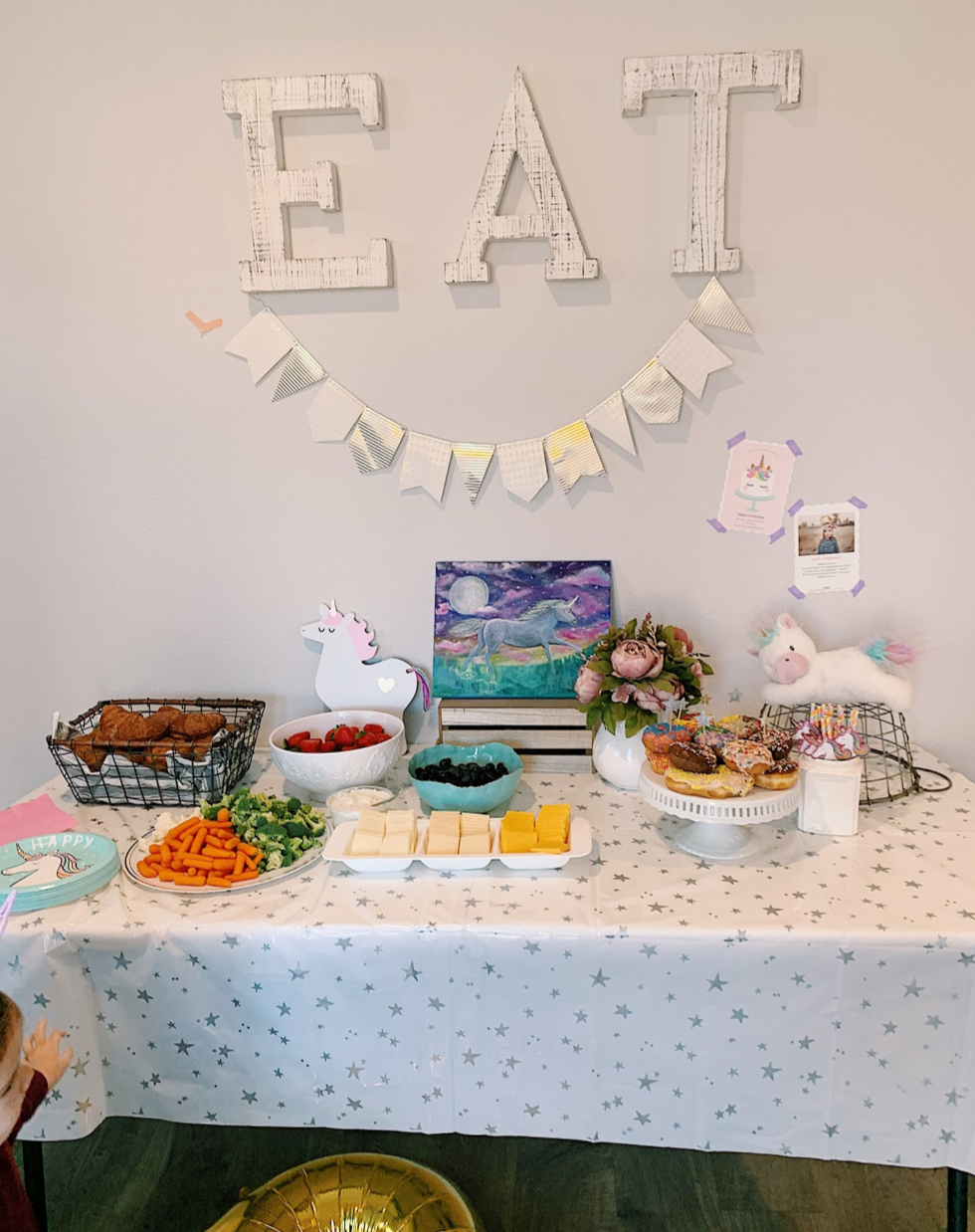 The food spread was easy, and all found at Costco- fruit, veggies, croissants, meats, cheeses and Pirate's Booty. No forks required!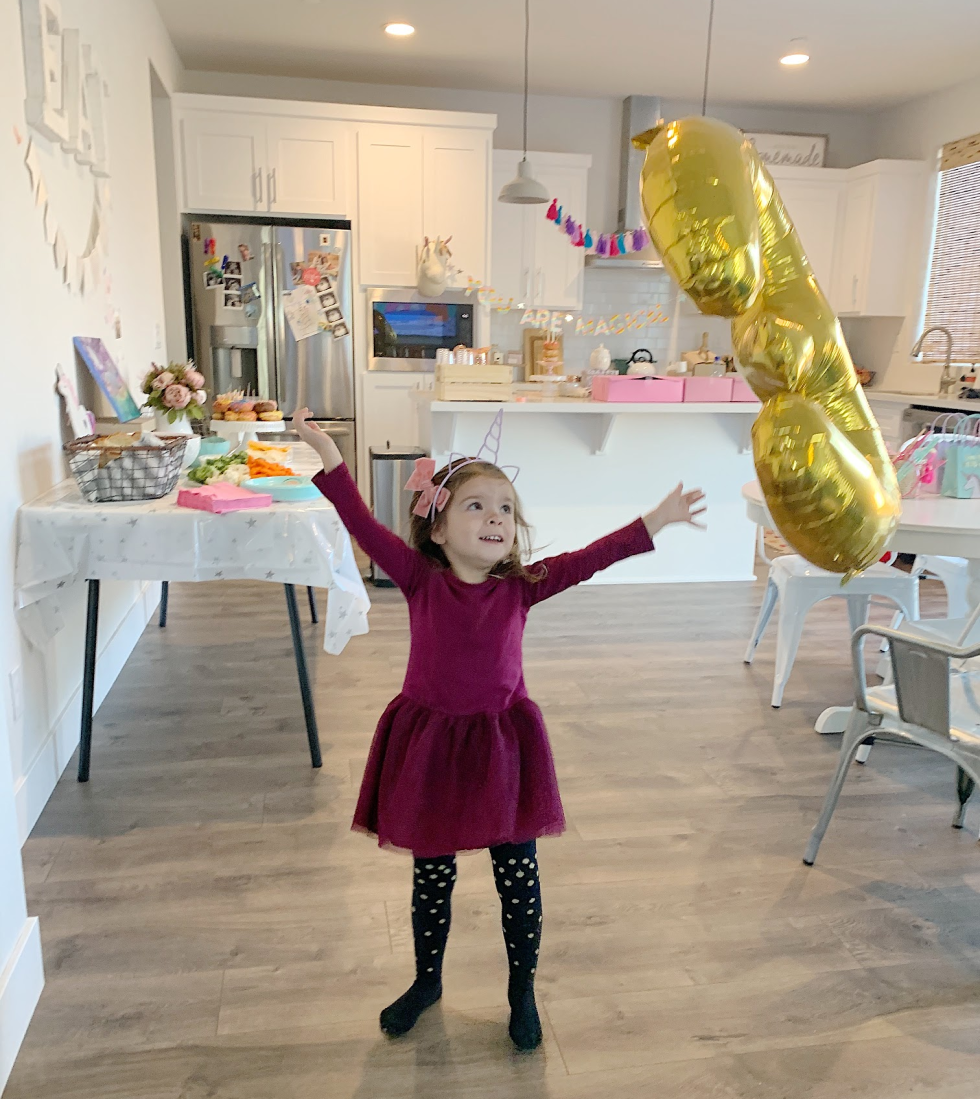 I found some cute inexpensive balloons at Target, so easy to just blow up and stick wherever for some added fun decor. Found both the You are Magical garland and tassel garland at Tarjay as well- sensing a theme here? ;)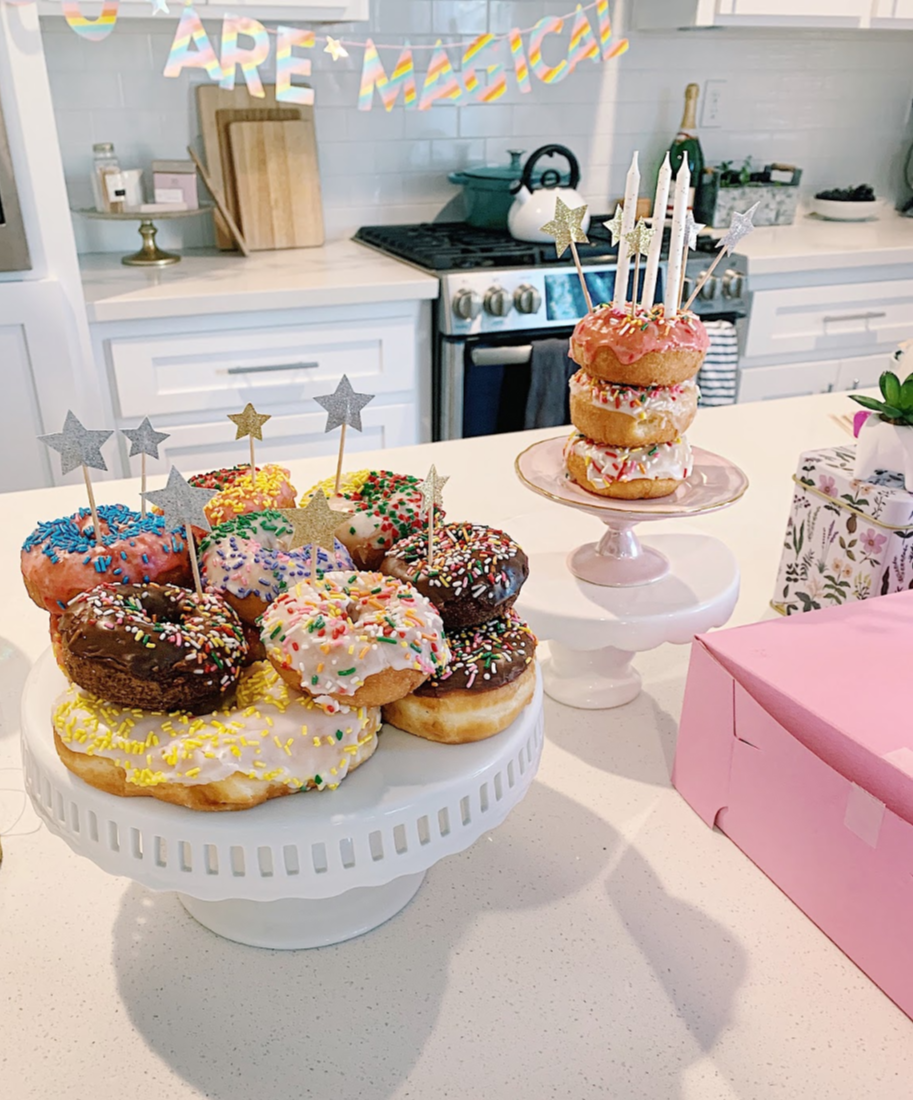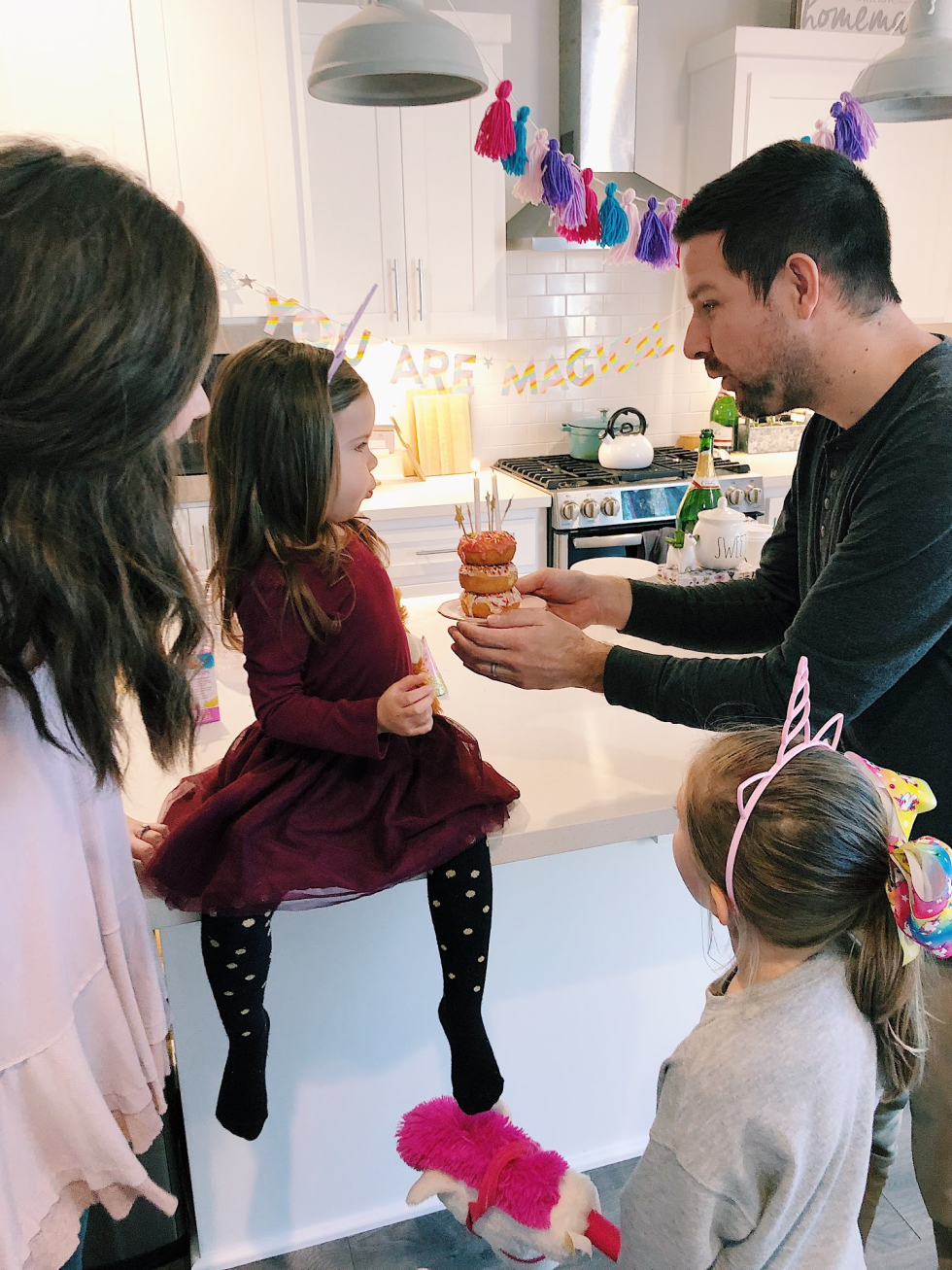 We decided to forego a traditional cake or cupcakes, and just grabbed donuts at our local donut shop, and I stacked 3 of the prettiest ones on top of each other on my favorite mini cake stand (find it here!) for her cake. She LOVED it, of course. Big fans of donuts over here!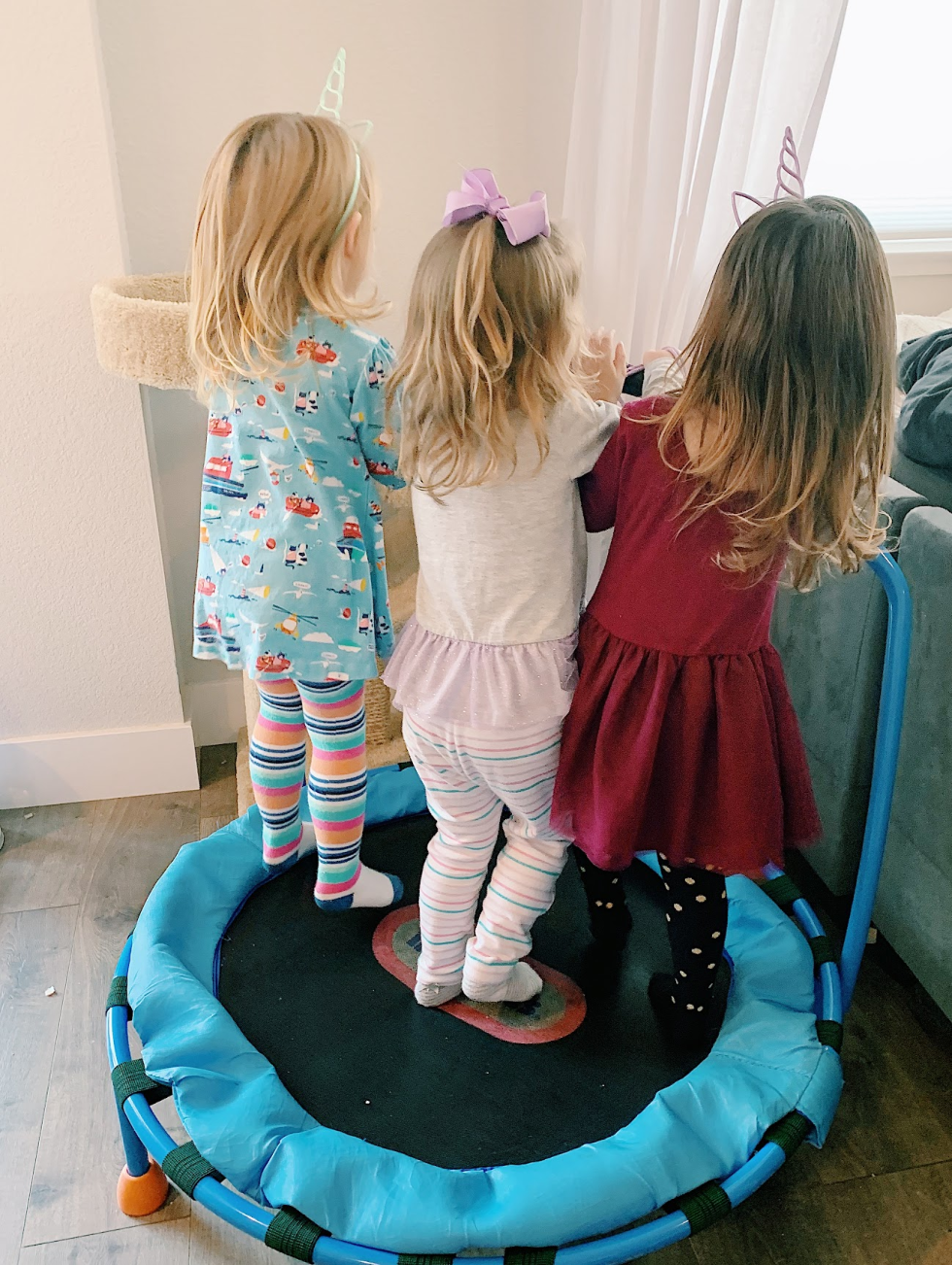 We had 11 toddlers, so yes it was quite chaotic, but we all had a blast and I wouldn't have it any other way. The birthday girl had the best time and is still talking about her unicorn birthday party!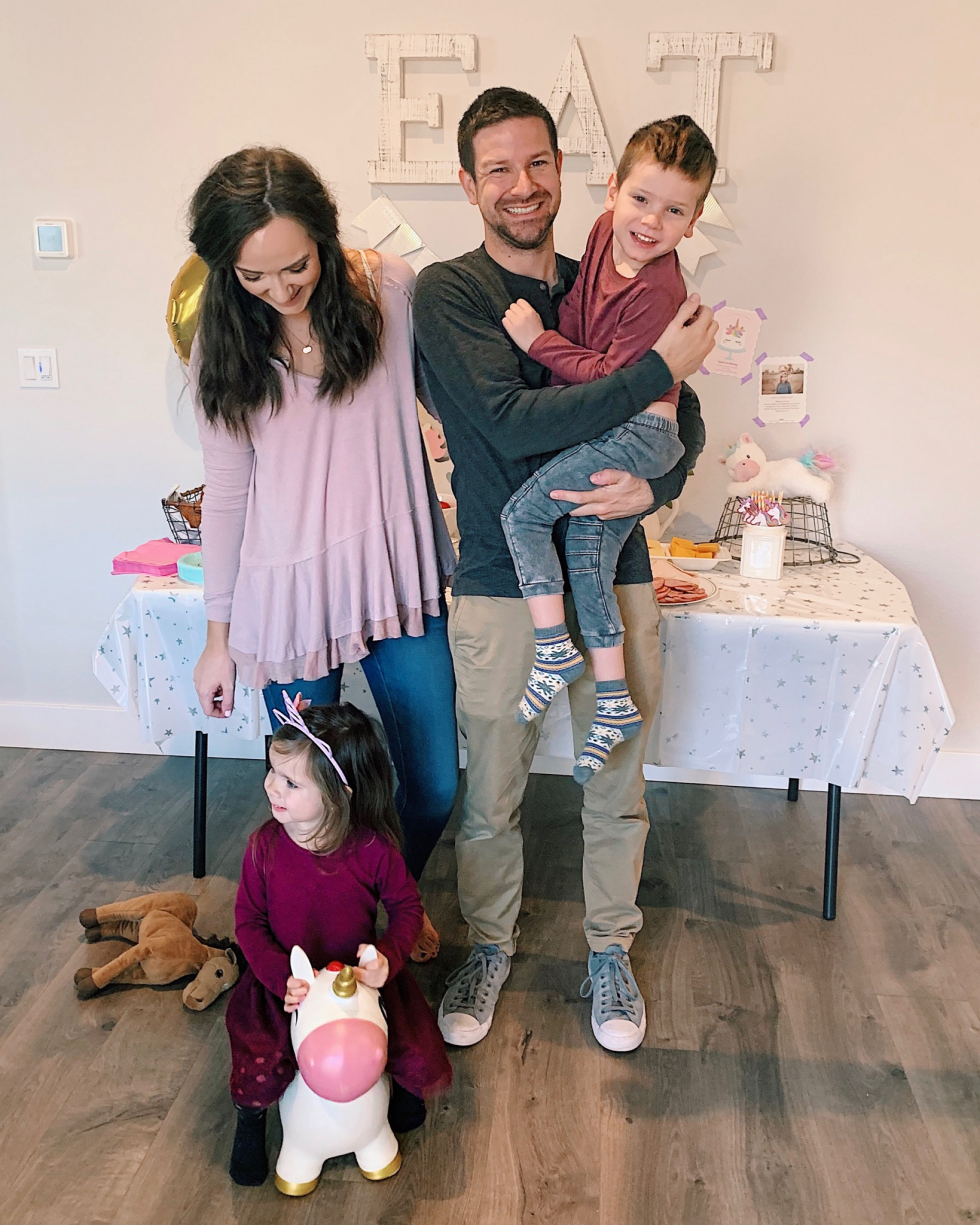 PARTY DETAILS:
Unicorn Horns
Unicorn Plates
Unicorn Straws
You Are Magical Banner
Similar Tassel Garland
Star Table Cover
Favor Bags
Unicorn Notepads
Similar Mini Cake Stand
Unicorn Head
Birthday Invitations
xo