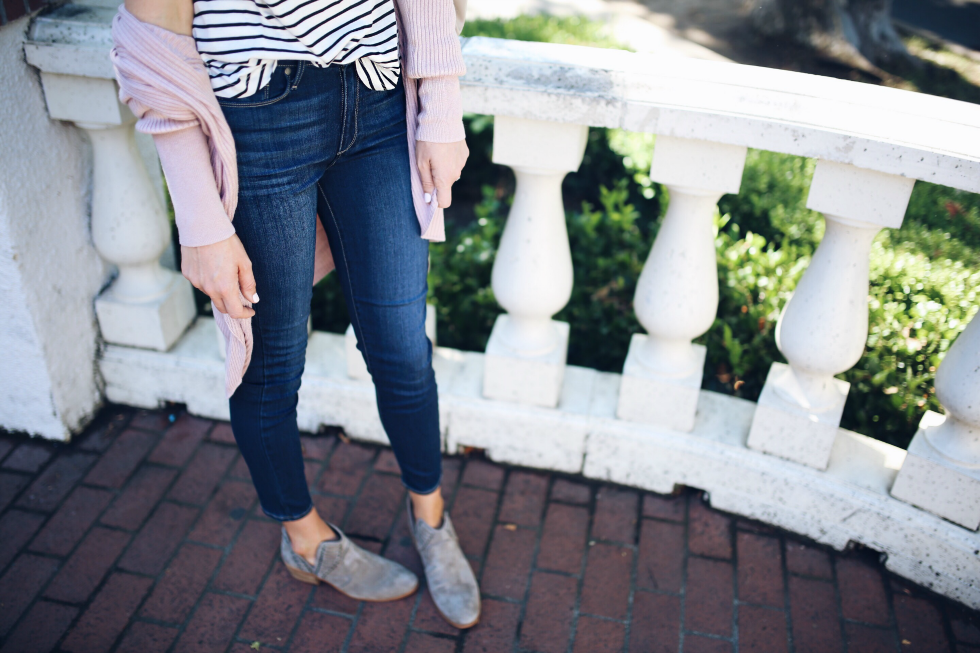 Jeans | Booties | Cardigan | Tee
The Nordstrom Fall Sale is here and it's SO GOOD! There are so many wardrobe staples on sale!
Many of the items from the Anniversary Sale are back on sale at an even better price! I personally own a lot of these items and can attest to their quality and versatility.
So hurry and snag your favorite pieces before they're gone for good! All of these will work great for the upcoming winter season too- so you'll get lots of immediate wear out of them!
If you've never shopped at Nordstrom, you might think their prices are a bit high. Well, their shipping and return policy as well as the quality of products make up for that! Every single order ships free! Additionally, you can return any item by mail using a pre-paid shipping label- meaning absolutely NO COST to you!
Buy with confidence that you'll love it and if you don't- you can simply return it!
Nordstrom Fall Sale Top Picks
Read More on Katie Did What