Sponsored by Nordstrom. All opinions are 100% my own.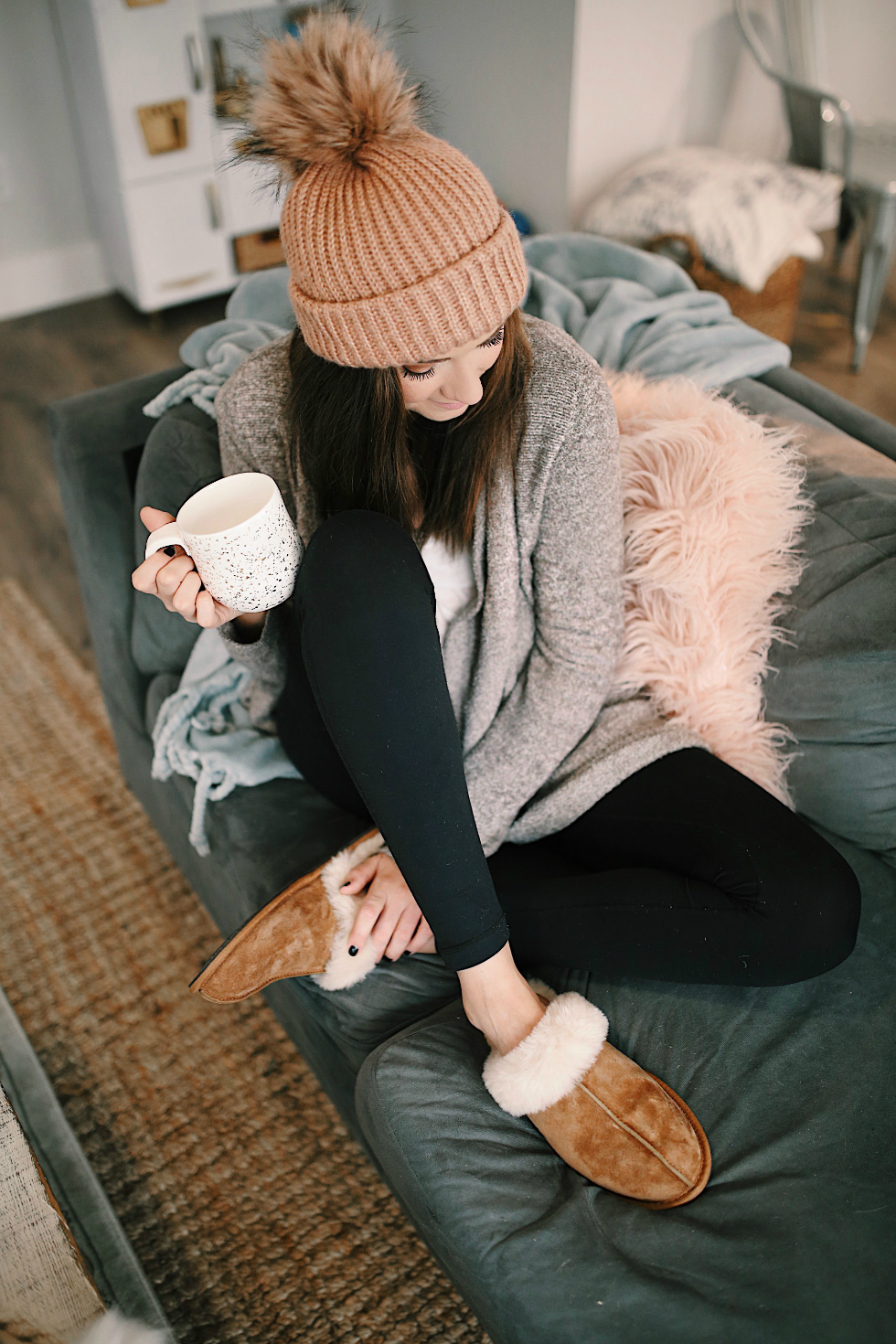 BEANIE | TEE | SWEATER (in cocoa/pearl heather) | LEGGINGS (my favorite) | SLIPPERS (I sized up one full size) | THROW BLANKET (the softest and a great gift!)
Being cozy is my number one priority in the cold months of winter, I know this comes as no surprise to anyone who has been following me for longer than a week. ;) I pretty much use the word "cozy" like it's going out of style, but only because it's just THAT important to me to be comfortable but also cute, and I feel like to me, that is the definition of "cozy." With that being said, my very favorite place to get all my cozy wear is Nordstrom (again, not a shocker!), as they have an amazing selection of warm winter-wear, from coats and jackets, leggings and jeans, to cozy sweaters, warm boots, slippers and accessories.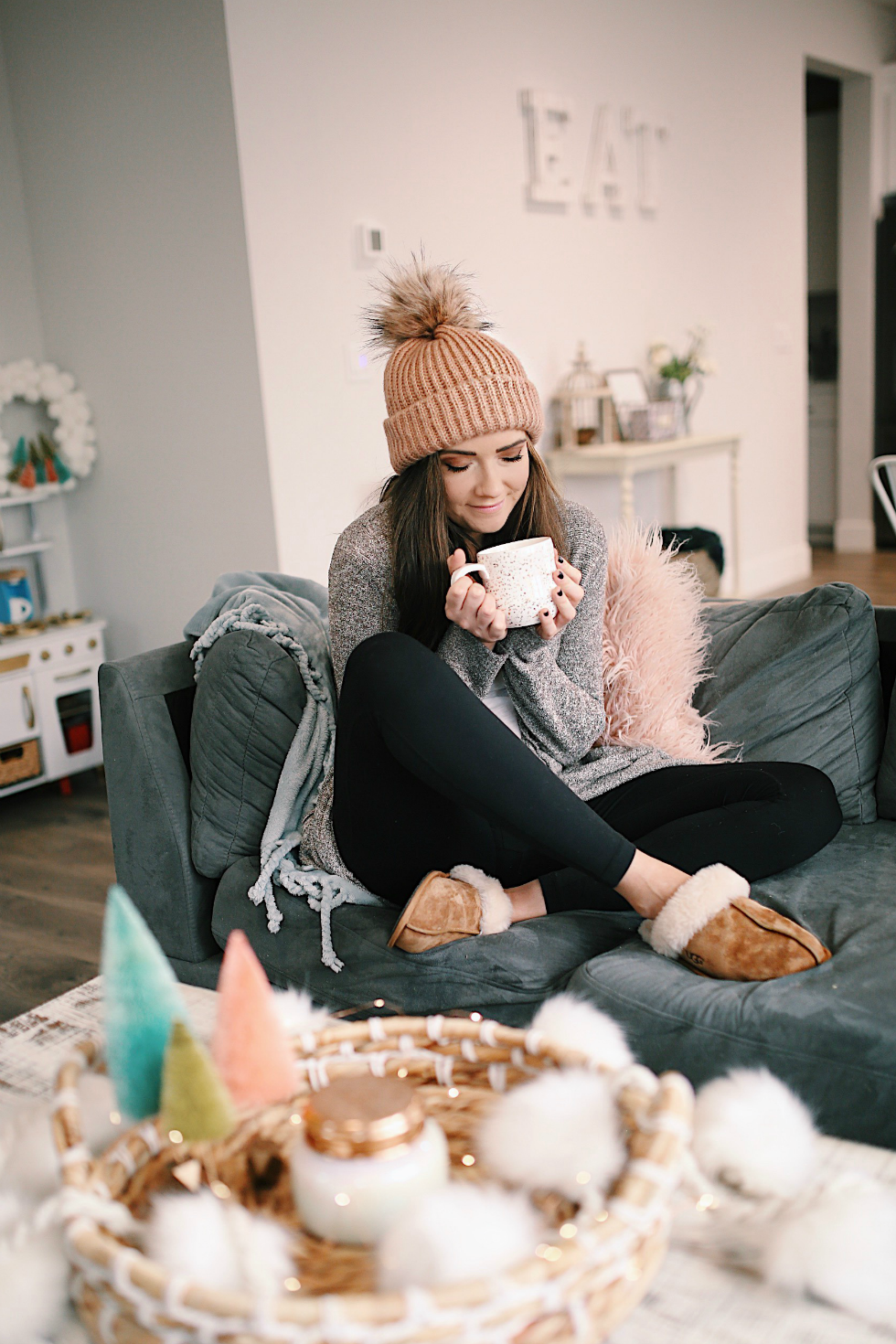 I love Nordstrom because it is truly a one-stop shop! Today I thought it'd be fun to share my favorite warm pieces that I own from Nordstrom, from lounging around the house on a cold wintry day, to braving the cold outside, here are some looks to serve as inspiration for your own winter-wear wardrobe! All pieces can be purchased at Nordstrom, and I'll include links so they're easily shoppable!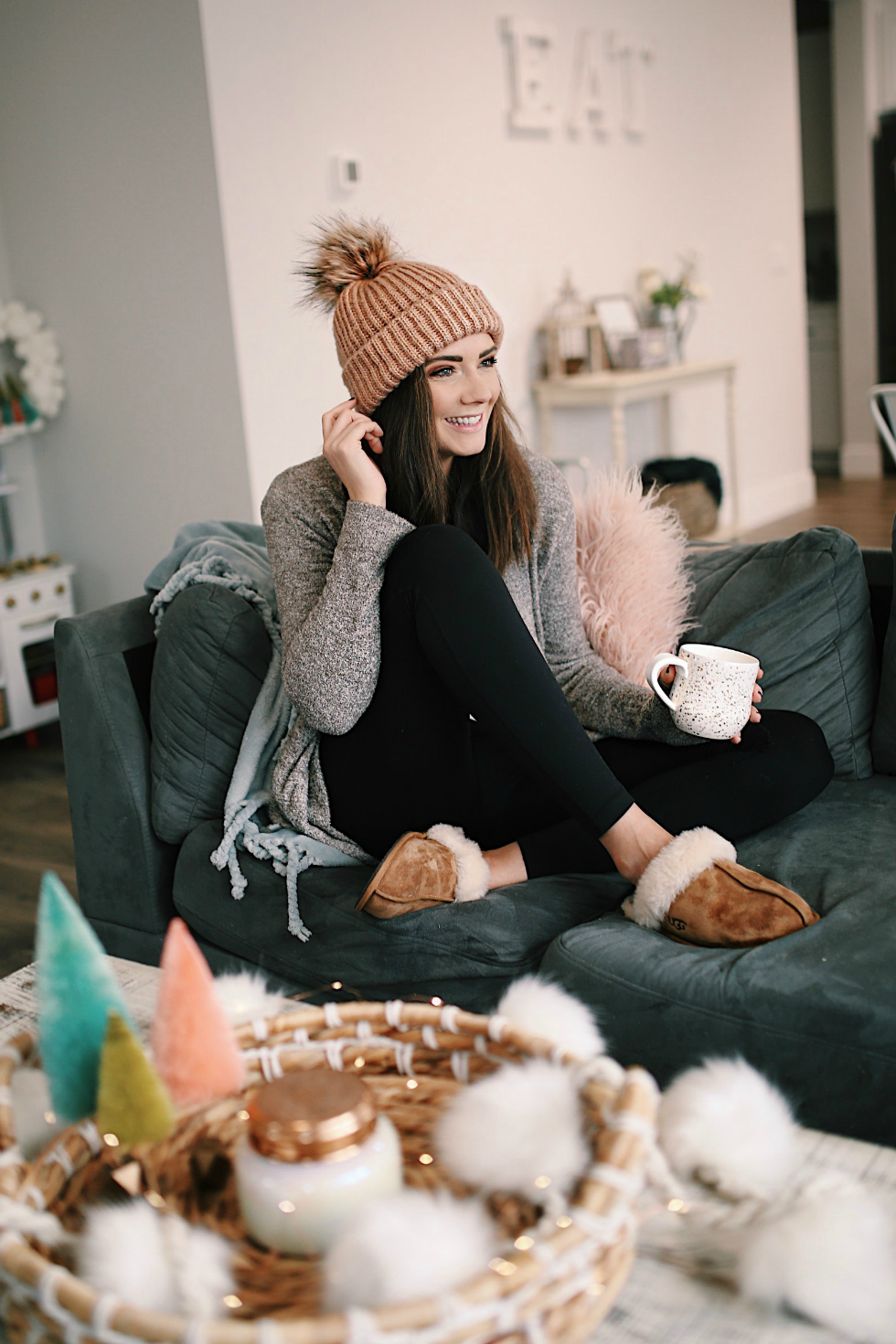 STAYING IN
Nothing cozier than some slippers (I just got these and they are THE BEST! Seriously so good- warm, comfy, sturdy! I sized up in these), leggings, a basic tee, the coziest cardigan EVER (seriously the best!), a cute beanie and some hot chocolate in a cute mug. Bonus points if you have marshmallows! ;)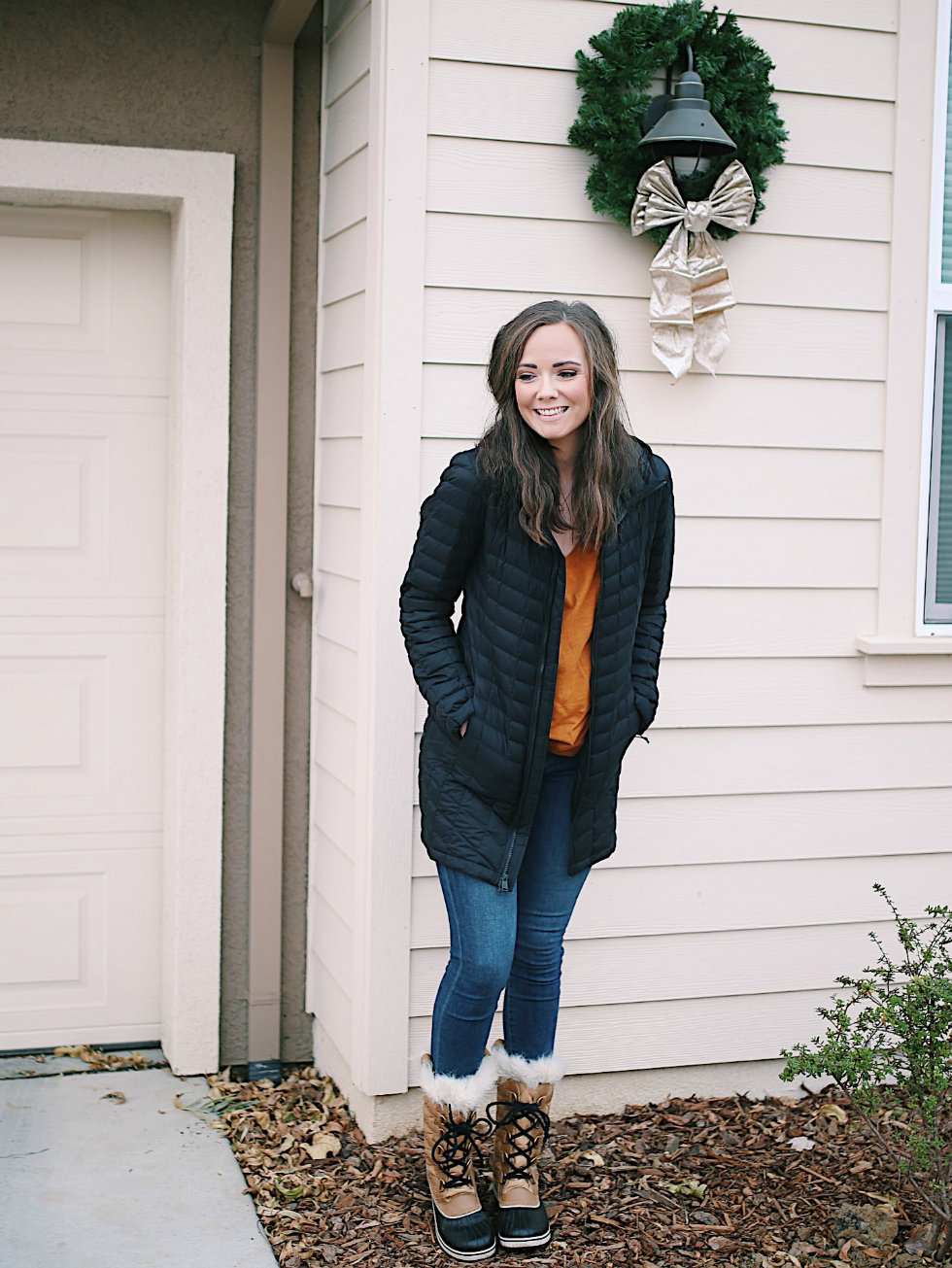 SIMILAR COAT and HERE | TEE | JEANS (my all-time favorites! See my jeans review post here) | BOOTS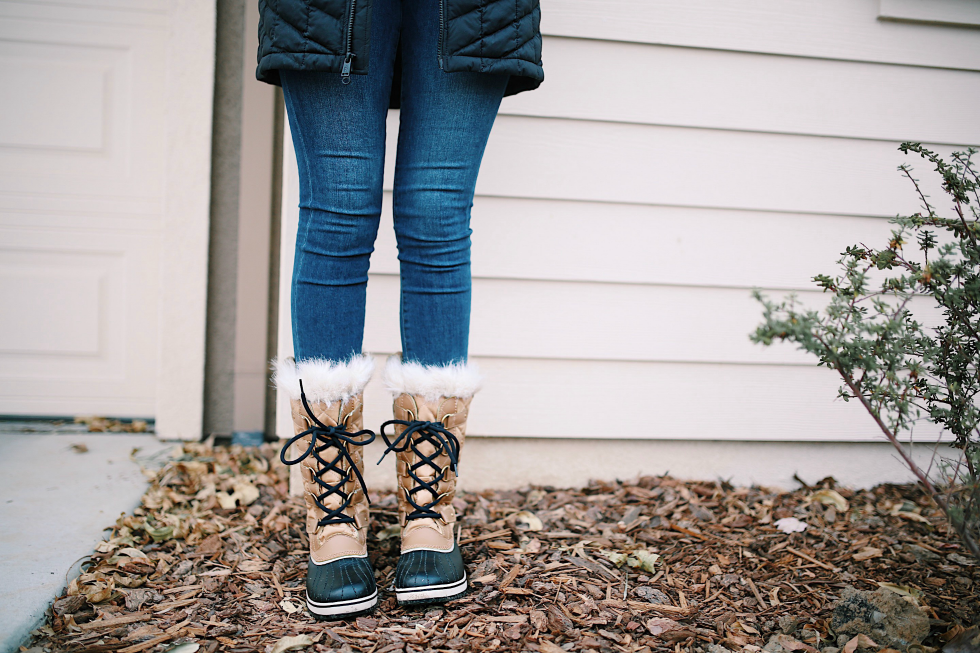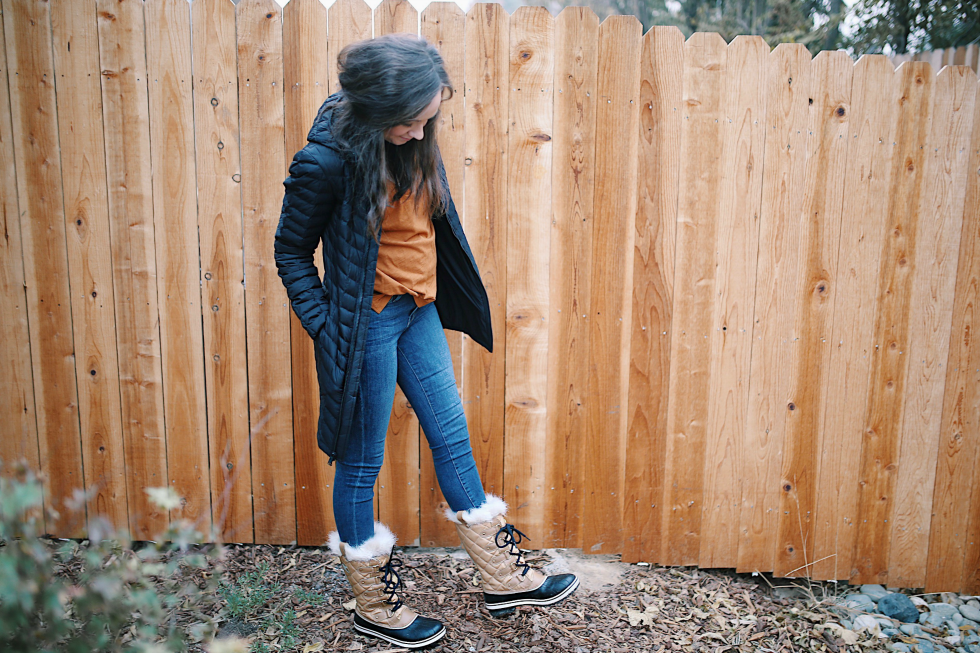 VENTURING OUT
If you're venturing out in the cold, some warm boots (I love my snow boots, even if it doesn't snow here!) and a coat that means business (like this North Face one– SO warm!) are the perfect wardrobe necessities! This is my favorite basic tee ever- comes in a ton of colors and is perfect for layering (the name of the game in winter)! And these jeans are everything!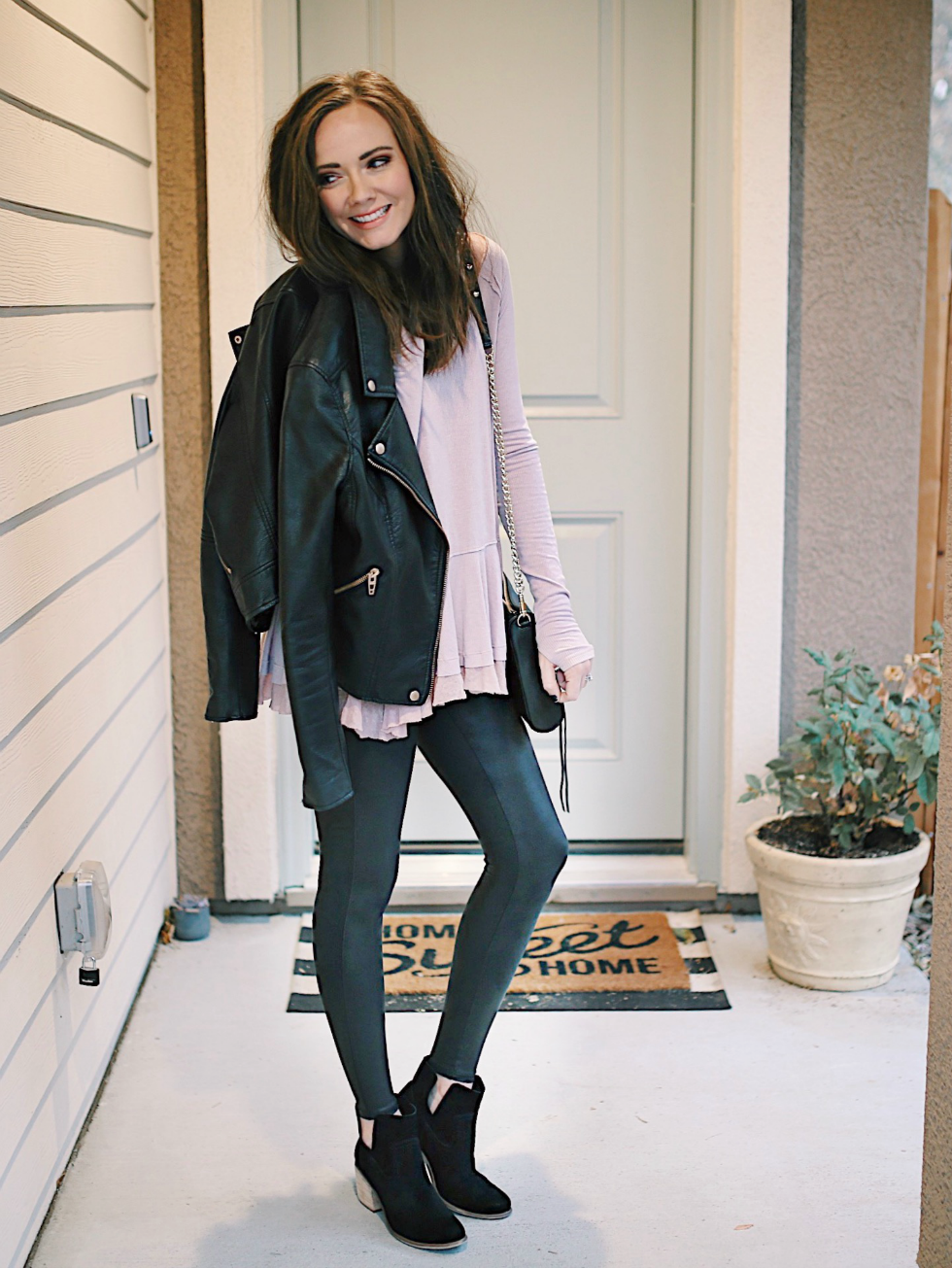 TOP (I sized up to medium for a more flowy fit) | JACKET (true to size) | LEGGINGS (size up one) | BOOTS (size up 1/2)
DRESS IT UP
If you want to be dressy but still warm, go with this fun pair of faux leather leggings (these are some of my very favorites! I size up to a medium, as they run snug to suck everything in!) with a cute long sleeve top and some go-to booties (40% off!).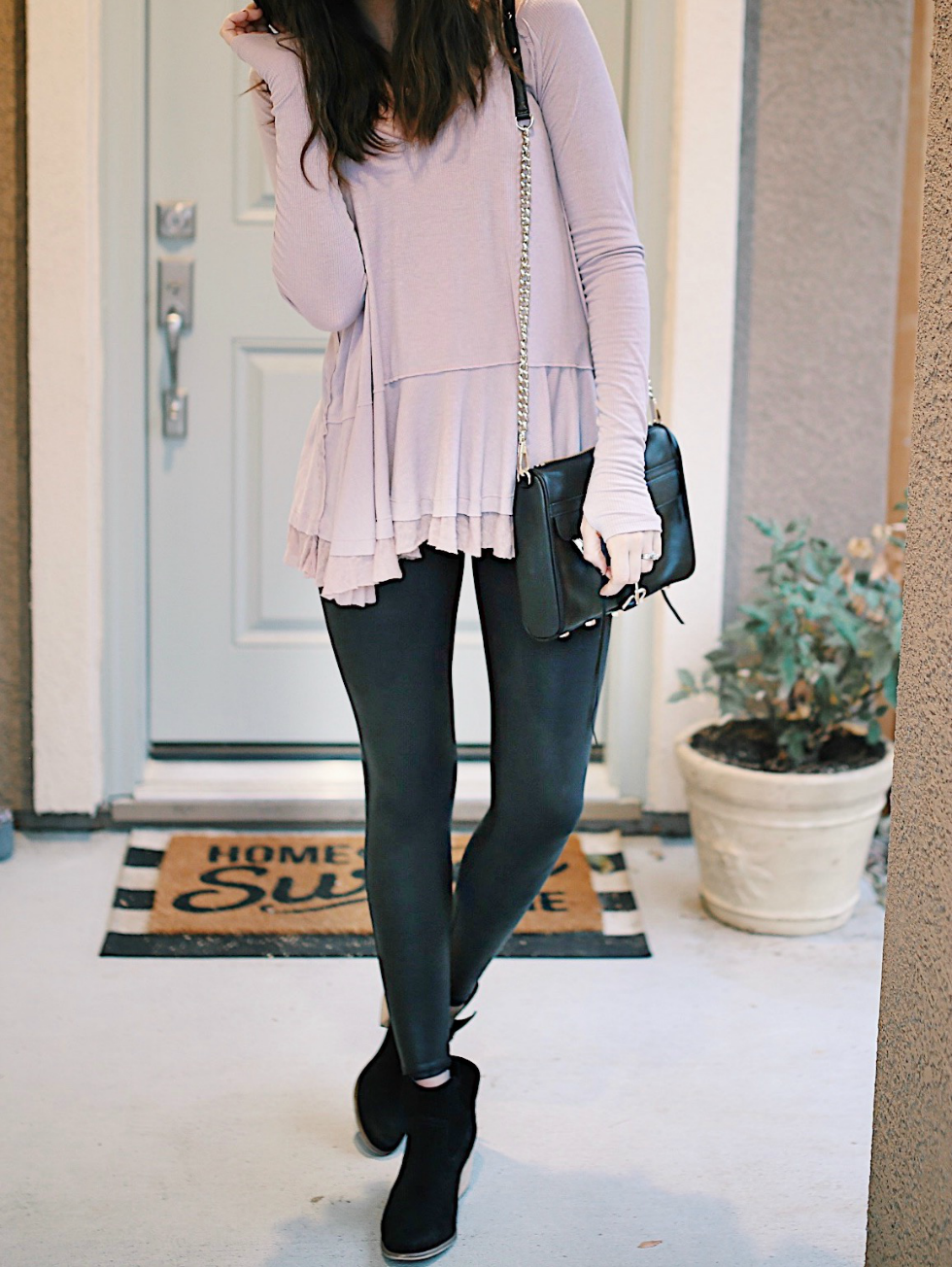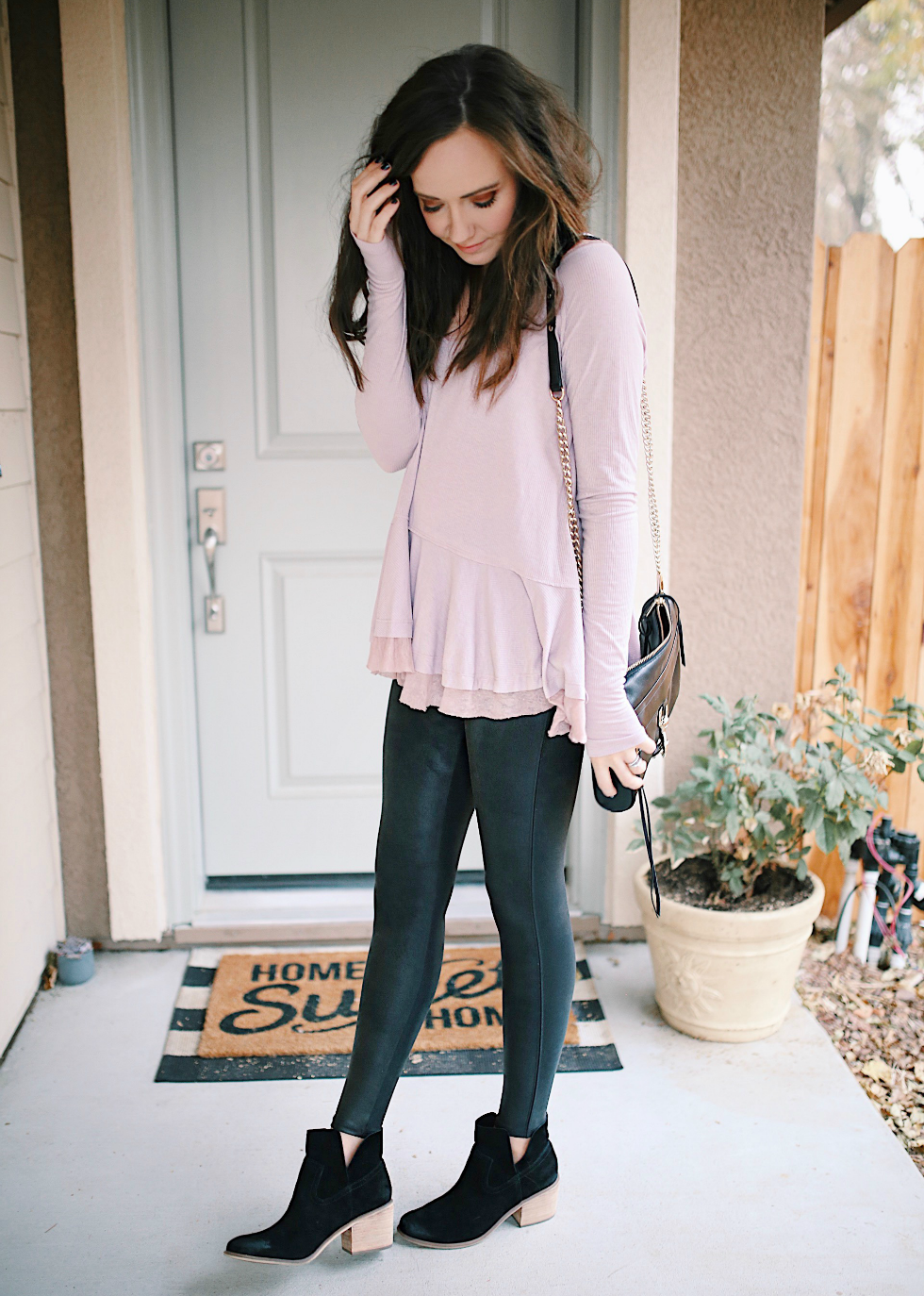 Hope you love these looks, friends! Which is your go-to?
Stay cozy!
xo
#nordstrom
Read More on Katie Did What