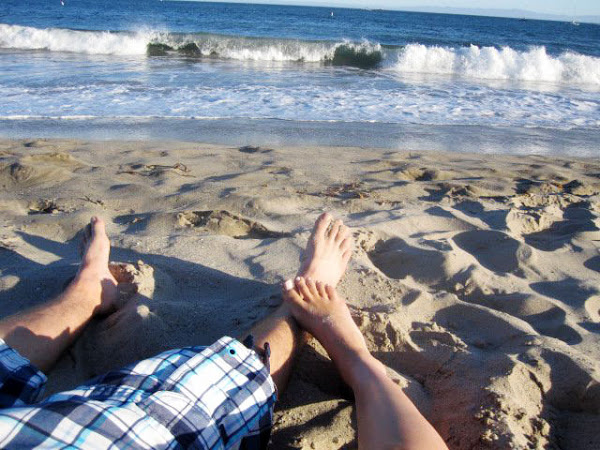 Dear Memorial Day, you were fun. A bbq at our house with our faves and dancing and drinks and then The Bachelorette premiere all on the same day?! It was a very good day, indeed.
Dear Huntington Beach, we are going on a road trip to you in less than a week for our anniversary!!! Less than a week and I will have crossed off at least two things from my Summer to do list! Less than a week and we will be lying on the beach without a care in the world. Ahhh pinch me. :)
Dear blog friends, I hope you guys want to see a lot of pictures from our wedding, because I realized that I have never really posted them all in any sort of order here, and I thought, hey! Why not take this opportunity of celebrating our two year anniversary to also share all of our wedding photos with you?! Because, I mean, you are all my BFF's and that is just something that BFFs share with each other, you know? So. Starting Thursday, the wedding posts will begin. Hope you like them! Get excited? Maybe? A little bit? Humor me even if you aren't all that excited?
Dear tan, you're fading, which means it's time for me to apply some of my all-time favourite self-tanner, St. Tropez! Anybody else use this stuff? After years of trying so many different streaky, smelly, orangey fake tanning lotions, I have found the holy grail! Use the matching mitt applicator, and voila! Perfect tan every time. :)
p.s. I'm over at Laurie's blog, The Brothertons, today, sharing 5 super random facts about me!
p.p.s. I found a new online store called Zulily! I want pretty much everything in this adorable clothing line Whispers and Maison Blanche and OMG all of the perfect decorating and entertaining pieces for a Country Party! Ack. Too. Much. Cuteness. Sorry Zack but I kind of need all of this.
xo
twitter
instagram
pinterest
facebook
Read More on Katie Did What