Sponsored by FAGE. All opinions are my own.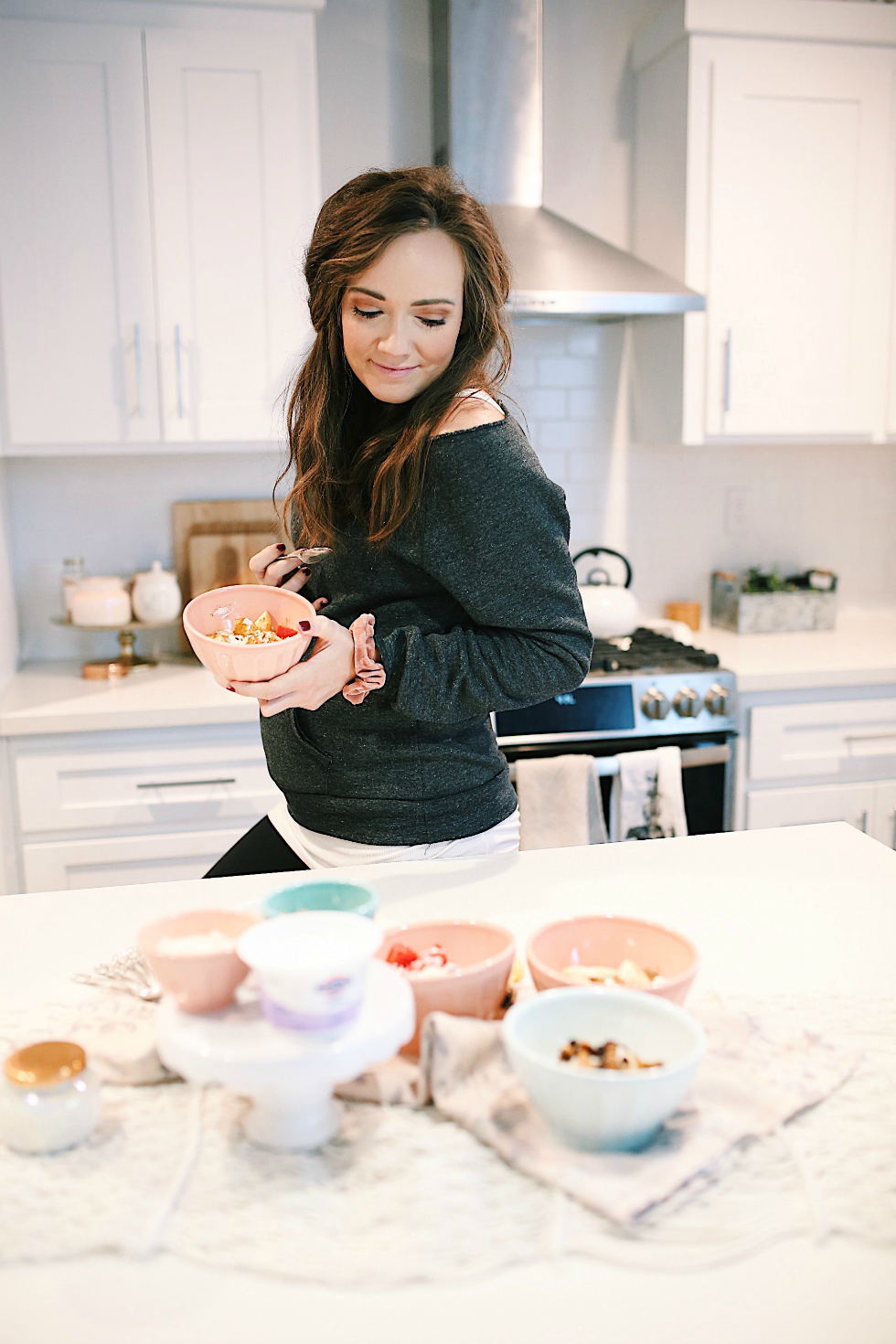 Who else over-indulged this holiday season?! I feel like being pregnant during Christmas is so much fun but also kind of makes me feel like I am allowed to indulge more than usual… And indulge, I did. But! I enjoyed myself, it was fun, and I have no regrets. Now that it's the new year though, one thing I'm really focusing on is healthy eating and nourishing my body the best I can- for myself AND this baby boy I'm carrying! I'm also super picky right now with eating, and lots of healthy food can feel monotonous and boring. Thankfully, FAGE Total Plain is one healthy food I can grab any time and know that I will not only enjoy it, but that it is nutritious and I can mix it up with my favorite toppings, making it different every time!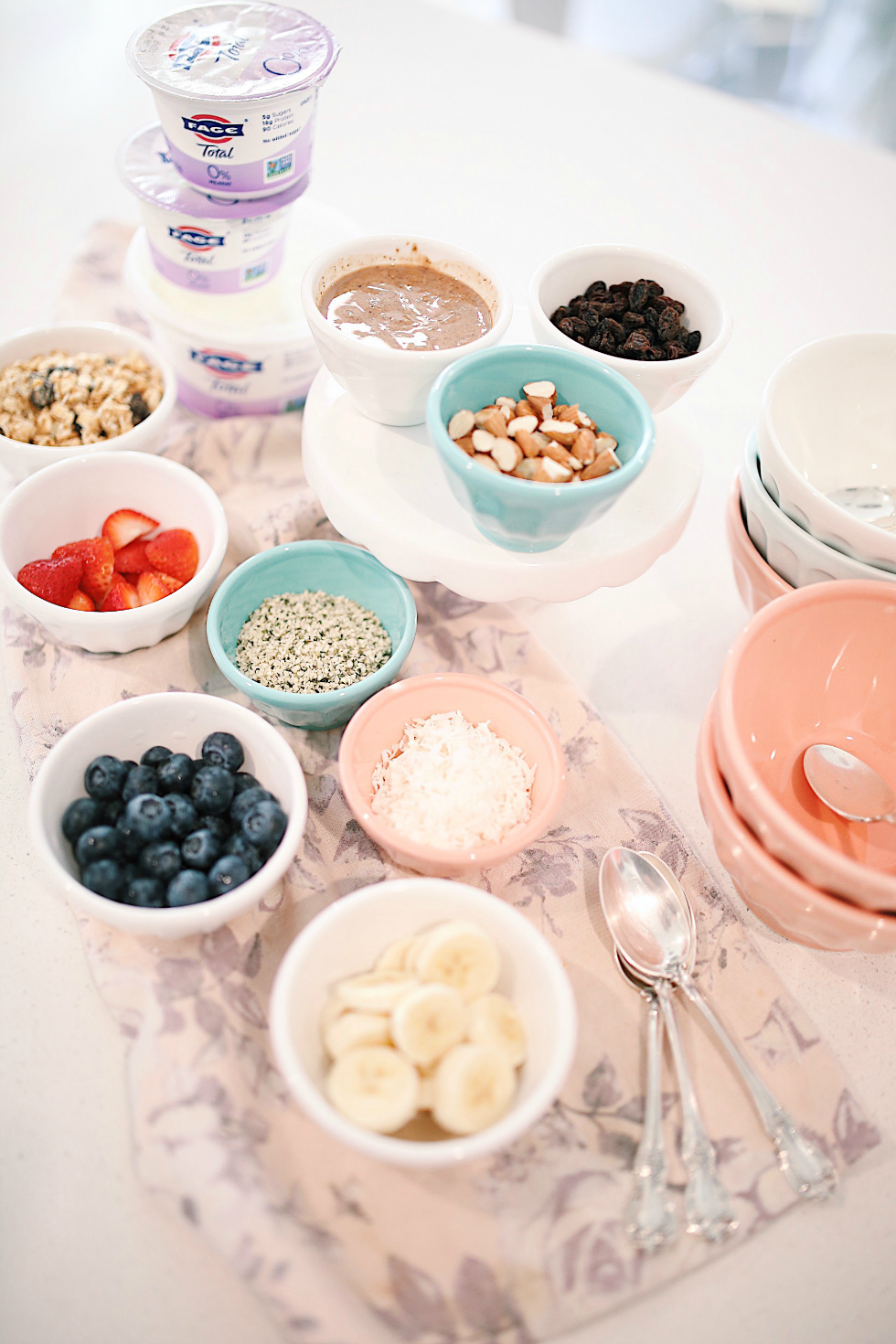 Today I'm sharing five different ways I create delicious yogurt bowls with FAGE Total 0% all-natural Greek yogurt. As you can see, the possibilities are endless when it comes to different ways to create bowls and ingredients you can add- literally whatever sounds good to you! FAGE is the perfect base to all of these bowls, that adds a delicious rich and creamy taste. It's Non-GMO Project Verified and has no added sugar (only naturally occurring milk sugar) and is protein-rich, so it will make you feel fuller for longer and curb any cravings you may have. See more recipes here!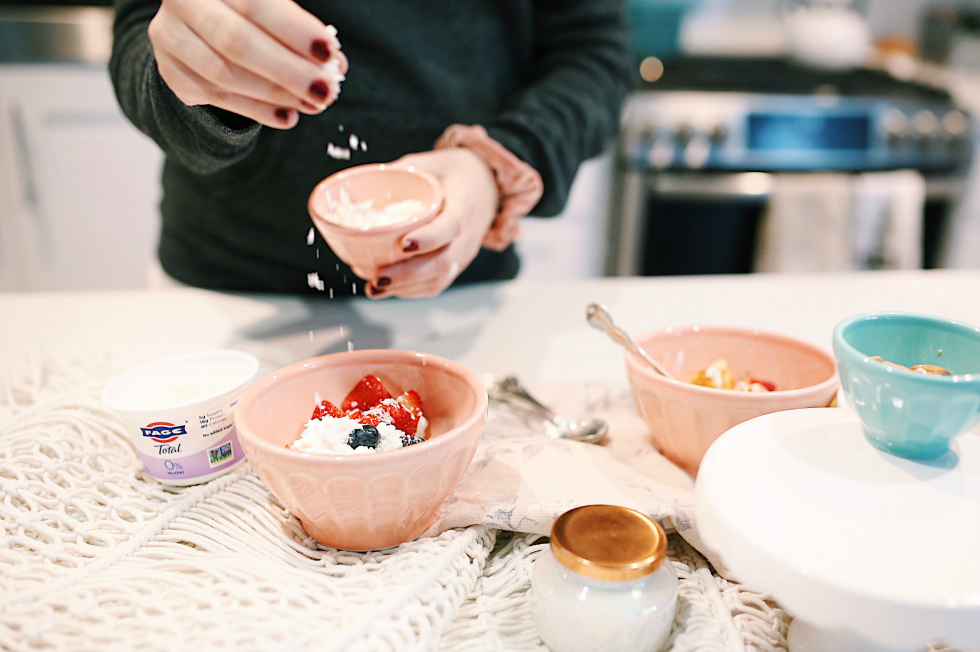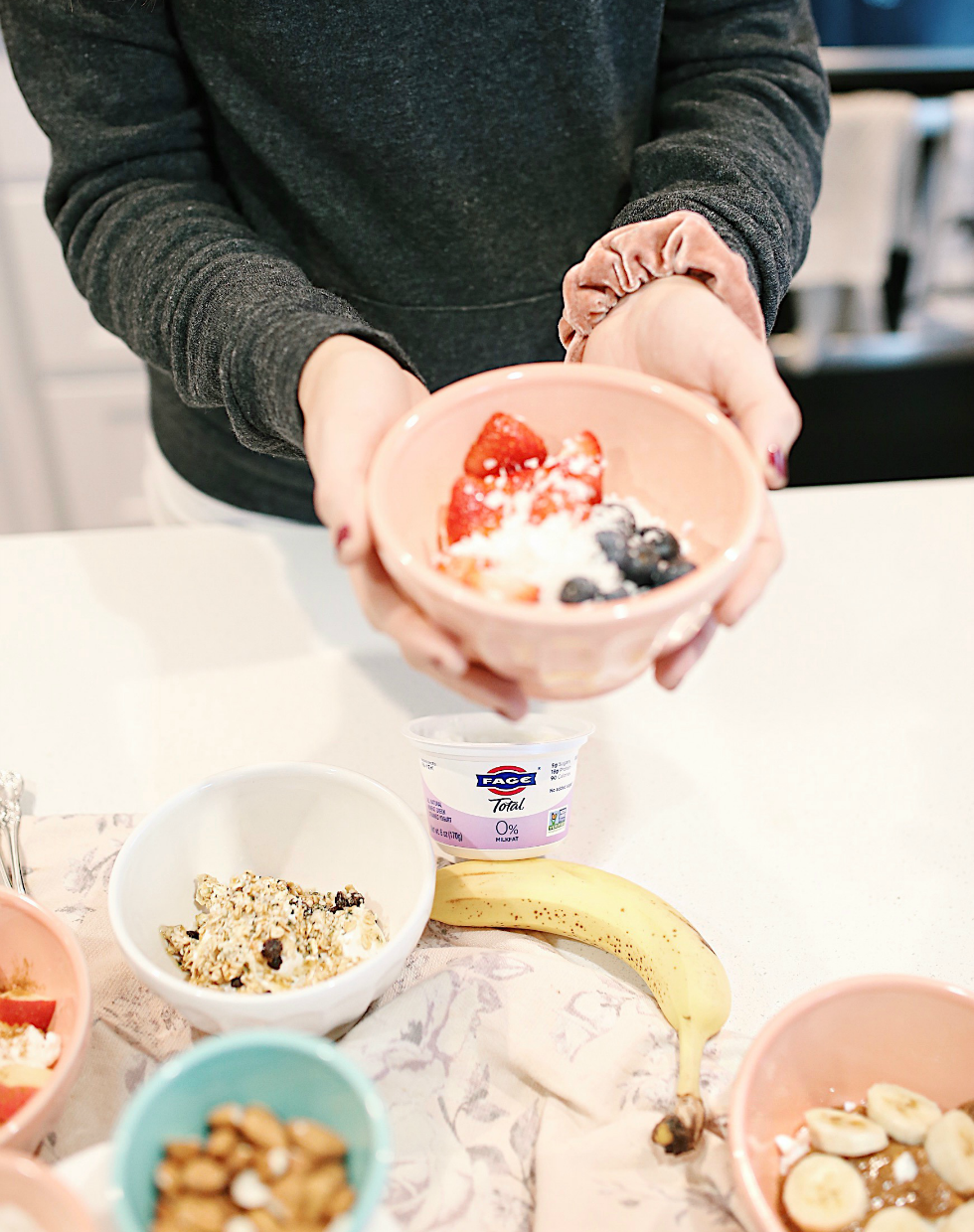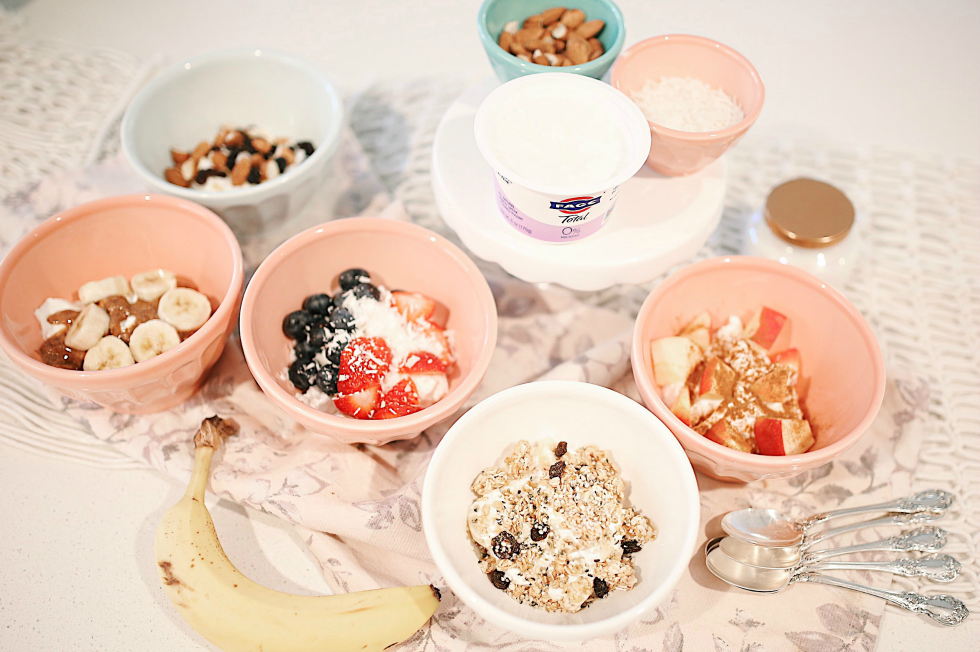 As you can see, I had some fun with my toppings, and I have to say my favorites were the fruit and coconut flakes and the apple with cinnamon. Seriously delicious! Zack loved the almond butter, hemp seeds and banana mixture the most. And the kids even ate it up! I love that this is a healthy meal that I'm happy to give to my whole family, too. And one that they'll all eat! A rarity in this household, let me tell you. ;)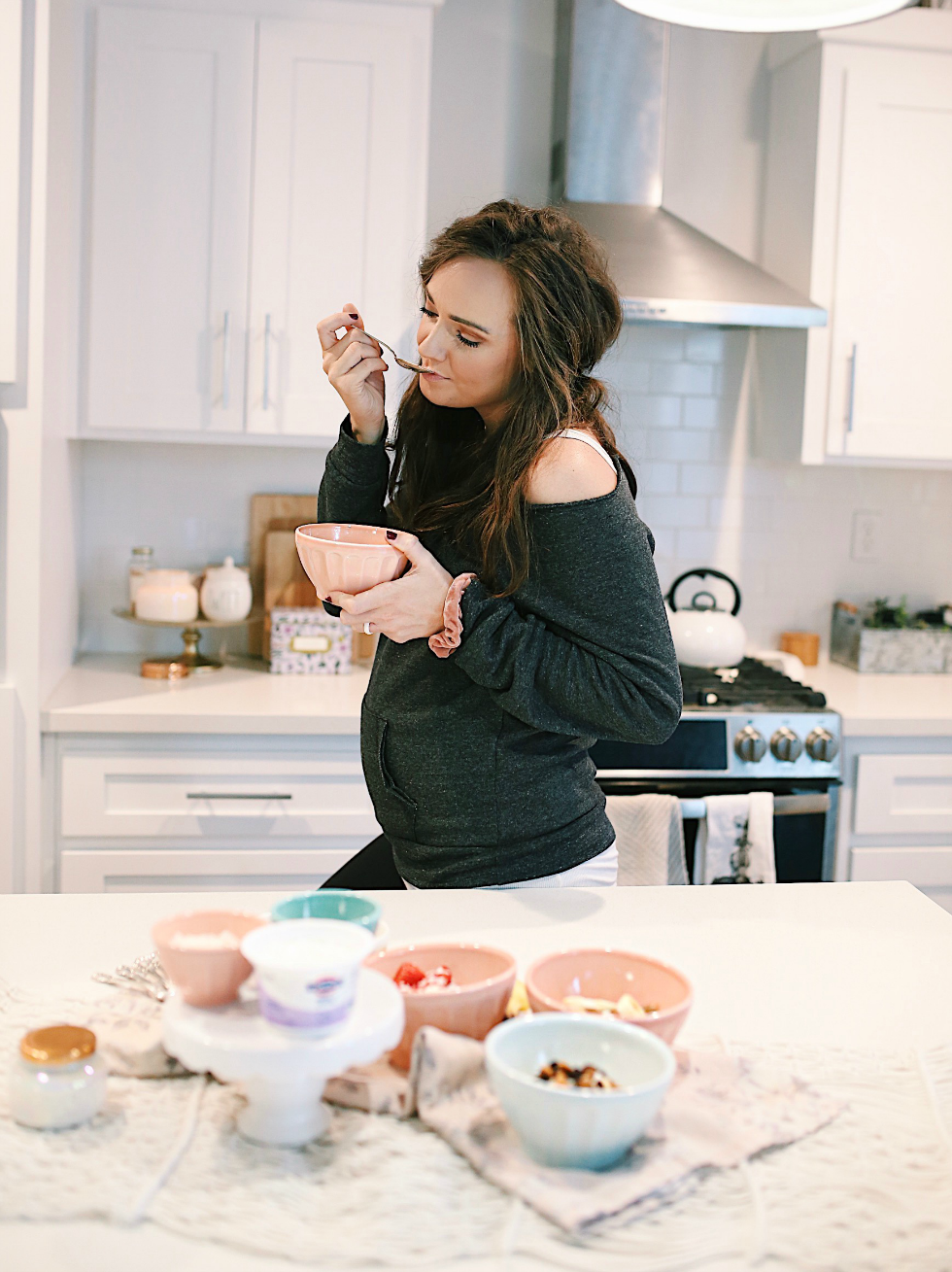 Baby likes it, too. ;)
What are your favorite toppings to add to yogurt?
xo