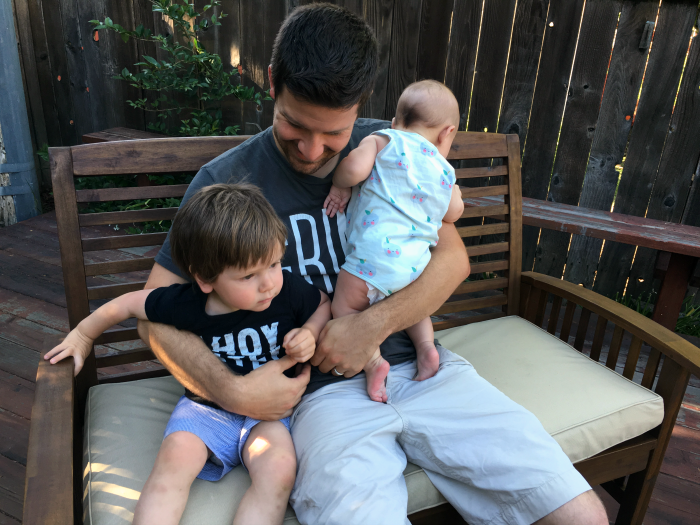 I can't believe I'm already talking about Father's Day. Wasn't it just Mother's Day? And before that, like, juuuuust Christmas?? Ugh. ANYWAY. Dads. They're pretty awesome. I myself am a total Daddy's Girl, and I have an inkling that our little Sophie will be saying the same about herself. Because her daddy is already a total Daughter's Dad (if that is a thing? It's a thing).
SO. Today I'm sharing some ideas for the dads in your life, because I know just how hard they can be to shop for! And who wants another tie/tool kit? Right? There must be more!!
There is. Trust.
I put this list together with help from my hubby, one of the very best dads I know. :) Enjoy!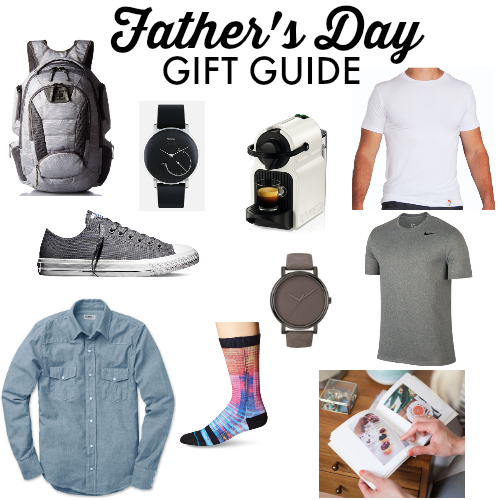 Backpack. The men's version of a purse. Could also double as a diaper bag! Zack has this one and loves it. These are cool, too.
Withings Activity Watch. This watch tracks your daily activity. It counts steps, miles, calories burned and even sleep cycle analysis! It also comes in a bunch of different colors, for whatever he prefers.
Nespresso. Because dads run on caffeine, just like moms. Can I get an amen?!
Quality white t-shirt. Because one can NEVER, EVER have too many plain white tee shirts. Wear as an undershirt, wear as a regular tee, steal from your husband and wear yourself!
Shoes. Who doesn't love shoes?! You can't go wrong with a cool new athletic pair. Zack loves his Converse 2– they have a padded sole and are more comfortable than the originals. Perfect for active dads.
Watch. We love Daniel Wellington and Timex for quality watches that won't break the bank.
Dri-Fit Tee. Something for him to wear while working out! Zack loves these and has a few of them.
Clothes. Raise your hand if you love dressing your man! [Everybody raises hand]. Raise your hand if your man LETS you dress him! [Not so many people raise their hand]. So, you know, get something you KNOW he'll love. Some places we love: Nordstrom (always a classic go-to for everything!), H&M (for on-trend pieces) and Kohl's (they'll surely be having a dad's day sale, too!).
Stance Socks. Zack loves these and they come in a bunch of fun designs.
Photobook. I am a big fan of making something that means something, and putting together a little photobook of memories of your husband being a dad (or your own dad or father in law!) is a sweet gift that he'll cherish forever. :) I love Chatbooks, and you can use the code KATIEDIDWHAT to get your first book free!
There you have it! Ideas for the dads in your life! What are you getting them??
xo
p.s. In case you missed my essay on the importance of mom friends, be sure to read it here! And have a great weekend, friends!
Read More on Katie Did What