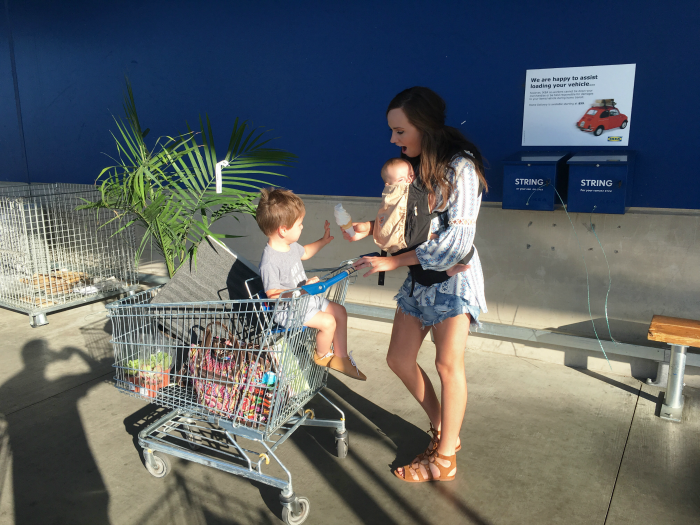 top | shorts | sandals | baby carrier
Here's a thing about motherhood: it is HARD. There are so many moments full of joy and beauty, and then some crazy things that will just stop you DEAD in your tracks and make you question your sanity and if you even know anything about what you are doing. I had one of those moments yesterday. No, I had a LOT of those moments yesterday. Moments where I just wanted to shrivel up and cry right then and there. Moments where I felt completely defeated and helpless and honestly like I had no idea what the EFF I was doing. Am doing. I don't, really. I'm winging this entire thing, and sometimes that just becomes so blantantly obvious.
Like yesterday.
Yesterday was hard. Really really hard. It was one of those days I wanted to re-do before it even really got started. The garbage man woke Sam up at 6AM (his normal wake-up is more like 8AM). Library storytime was a complete disaster. We had a full-blown classic toddler meltdown when we left the playground. Lunch was resisted and met with tears- on all of our parts.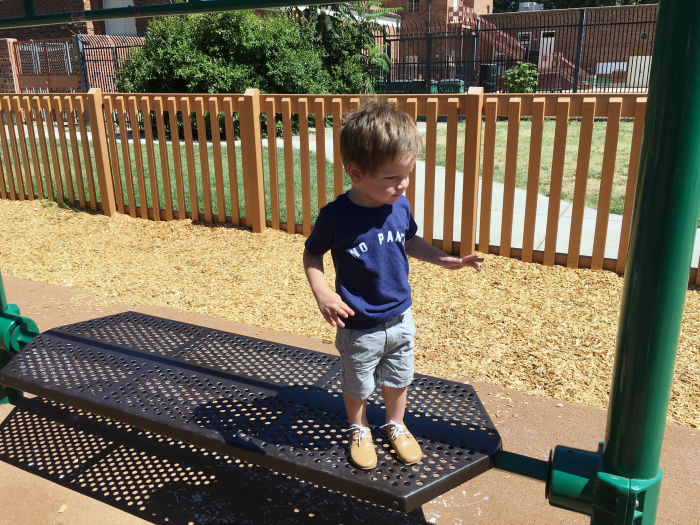 tee | shorts | shoes | (he was having a great time here…)
I felt like a failure, in so many ways. And then? Glorious naptime, and a whole new attitude and shift in the day. It was ended with a trip to the wading pool, meeting new friends, a yummy dinner, smiles, laughter, kisses and the realization that, yes, it will be hard. There will be times I want to cry and scream right along with him. But these sweet moments sure do make up for them and almost make me forget about the rest… Almost.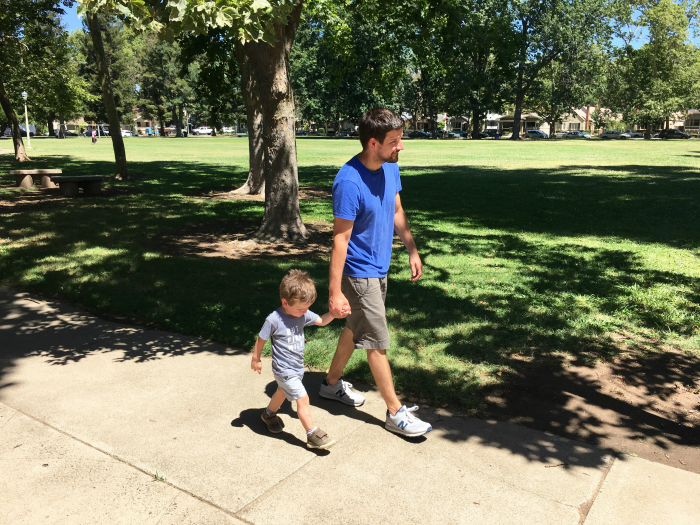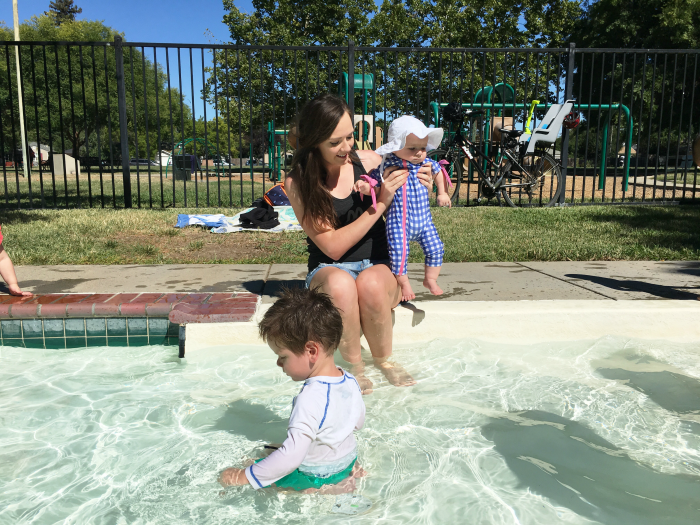 Sophie's sunsuit c/o swimzip- isn't it the cutest thing ever?! I'm kiiiind of obsessed. And it's got UV sun protection! YESSSS!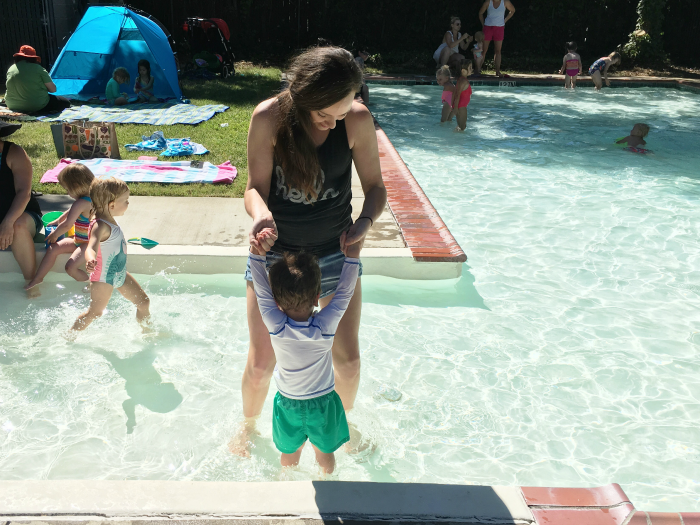 Also, there's this: That whole not feeling adequate enough? That whole not feeling like I'm doing a good enough job, or even know what the eff I'm doing? That whole "winging it" thing? Guess what? It's what we are ALL doing. Each and every one of us. Moms or not. Life has no rule book (except for to be nice to people, I think that should definitely be universally acknowledged as a Life Rule). We're all just going along, doing what we think is best and hoping that it's right. Sometimes we fail. Sometimes we thrive. Yesterday felt like more of a failure. But today, today is a new day. And today I'm choosing to look back on the happiness of this week- because there was a LOT of that.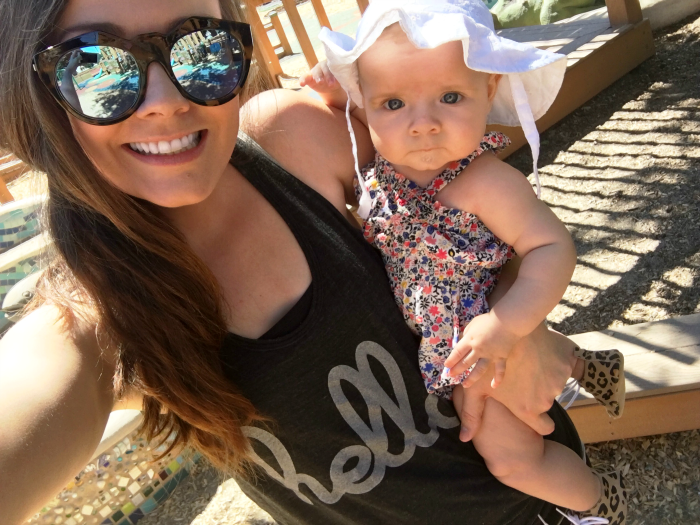 sunglasses | Sophie's romper
There always, always is.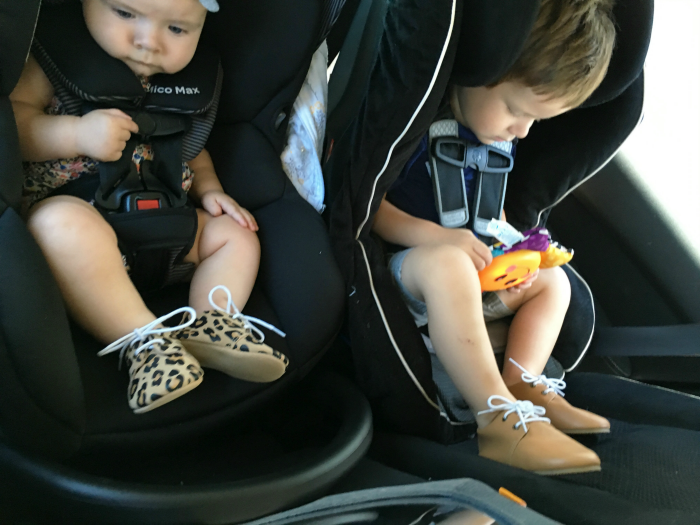 shoes c/o piper finn
And also, Sunday is my birthday, which means this weekend is Birthday Weekend, so really, it can't be all that bad, right? ;)
Happy weekend, friends! I hope that whatever situation you find yourself in right here and now, that you know you are not alone and that you are doing the best you can. Give yourself grace this weekend. It's the best thing you can do.
xo
Read More on Katie Did What