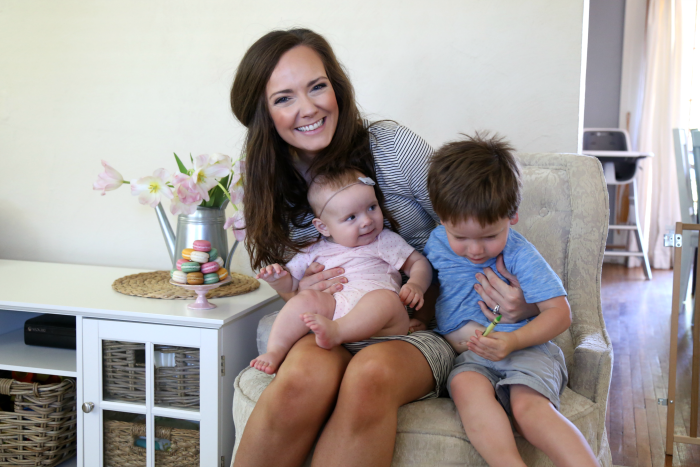 Birthday weekend was a success!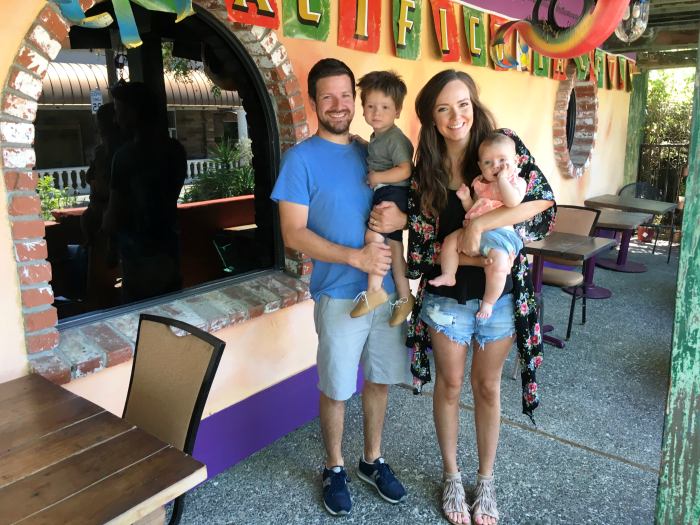 shorts | sandals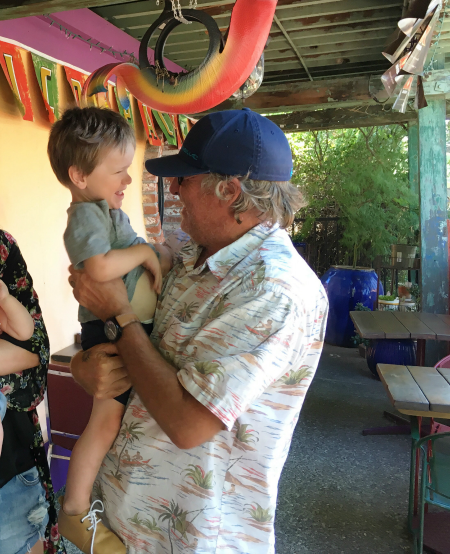 We had dinner with my dad on friday, as per tradition, and ate some hella good Mexican food and had McFlurry's for dessert! :) Sam sure does love his grandpa (well, we all do).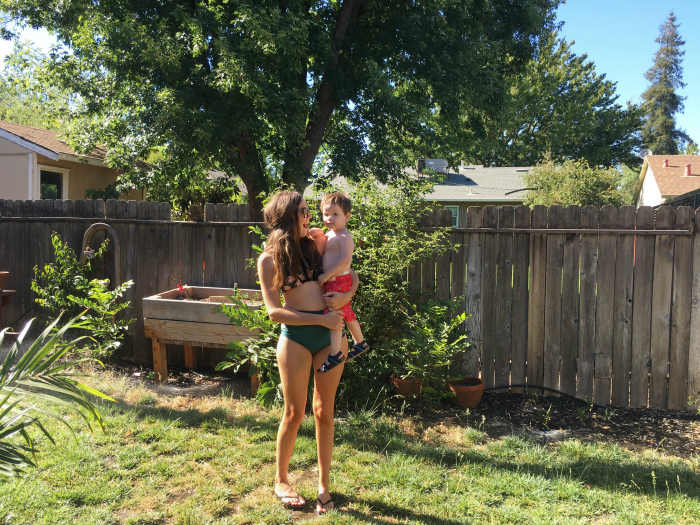 bikini top and bottoms c/o orchid boutique
It was a H-O-T weekend, so we tried to stay cool as much as possible- this of course included some sprinkler action. I love how much fun Sam has running through the water- and of course I had to join! And had to rock my new Acacia bikini from Orchid Boutique– loooooove it! It's pretty awesome seeing life through the eyes of a little one. :)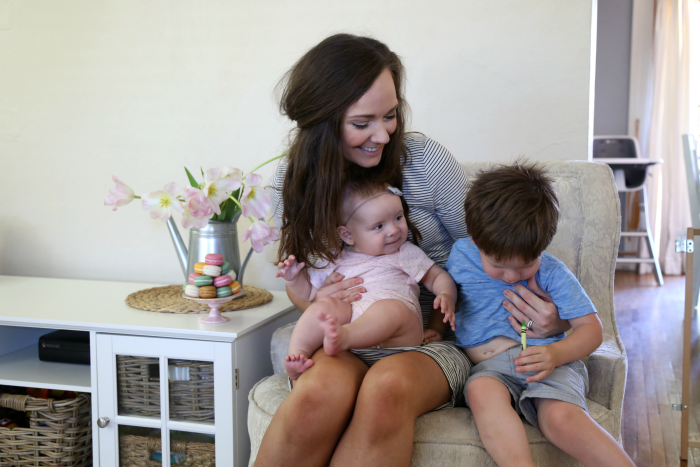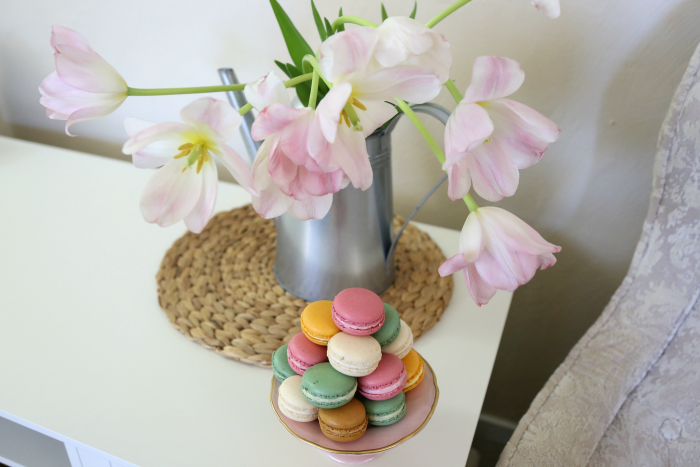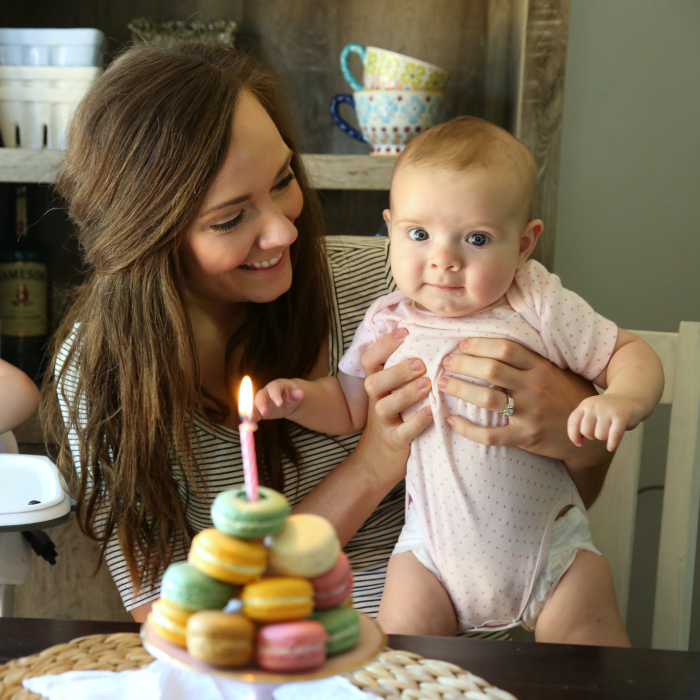 Something tells me the last year of my 20s is going to be a good one! I felt so loved yesterday. Zack surprised me with a bunch of beautiful pink flowers. We ate macarons for lunch dessert. Sophie gave me the gift of sleep the night before (bless her) and Sam was extra cuddly and sweet. Yep, I'd say it was a pretty good day.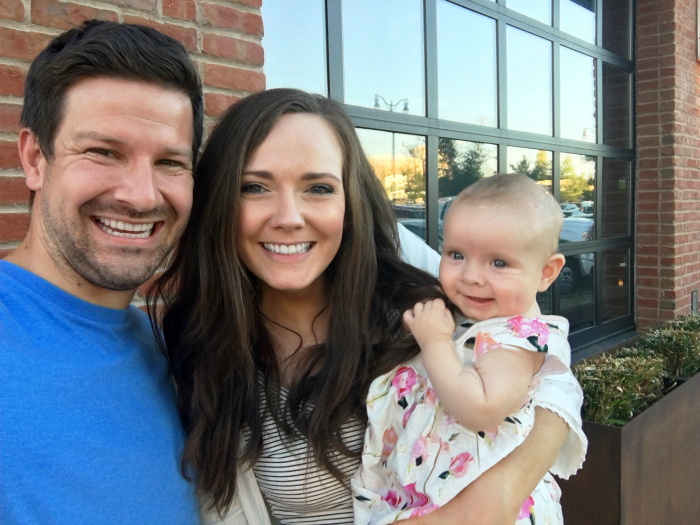 Zack's parents came over in the afternoon and hung out with Sam while Sophie, Zack and I went shopping and had a yummy dinner at one of my favorite restaurants- Mexican food again. What can I say, I love Mexican food.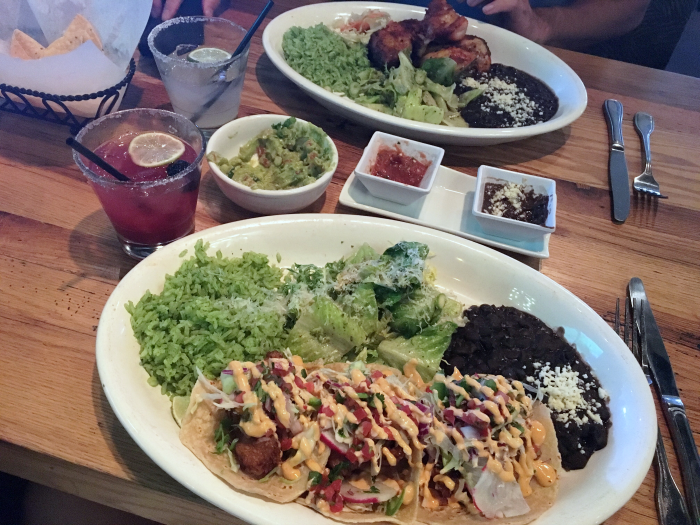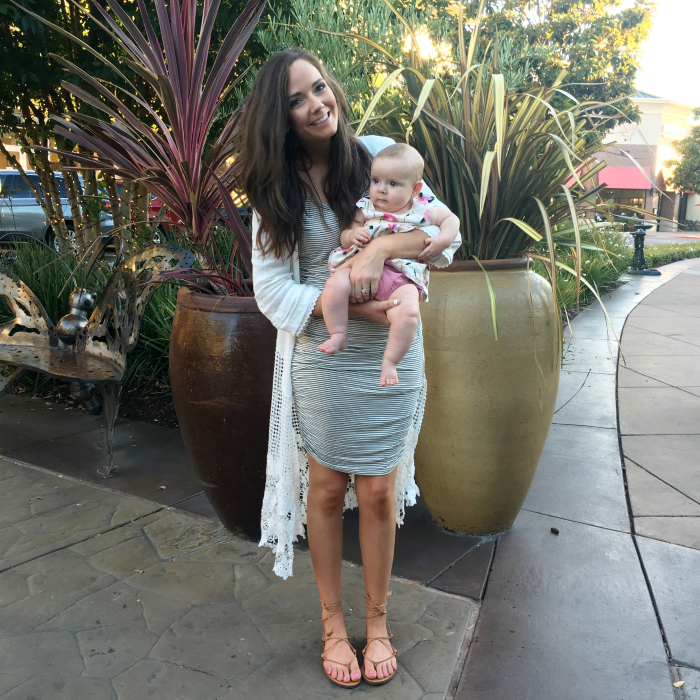 dress (another cute option!) | similar kimono | sandals | Sophie's dress + bloomers
I got so many sweet messages, comments, calls and texts yesterday. And gosh, it just made me feel SO loved. Nothing like a birthday to make one feel extra special. :) I've been kind of bummed recently, with no real reason why, and yesterday was just what I needed to pick me up and make me see just how blessed and loved I am! Yes, that sounds cheesy, but it's true! And sometimes truth is cheesy. There ain't no way around it. ;)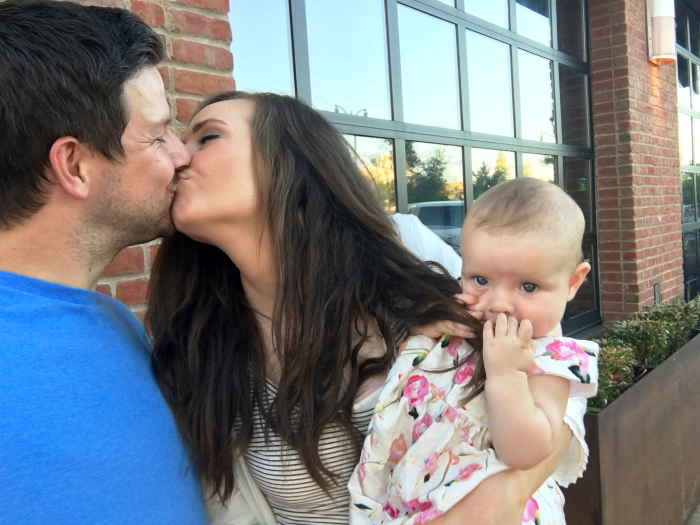 Annnnnd I had to add this photo because it is hilarious and totally sums up my life. Mostly the baby eating my hair. ;)
Thank you all for the sweet comments- they really did make my day! And I hope you have a great start to your week!
xo