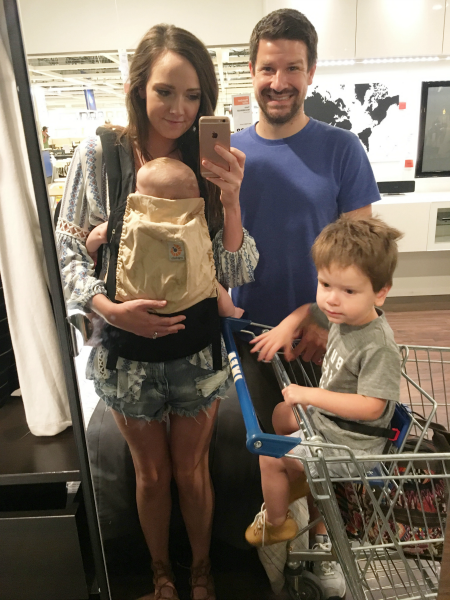 First, a photo of our first Ikea trip as a family of four. Necessary mirror shot, of course. And, hey! It was a total success! Sam did great! Sophie napped! High five!
Okay, I just wanted to take a sec to let you know that I've decided to stop doing Man Quotes, at least for now. I had so much fun doing them with my husband, and I am so thankful for those of you that absolutely loved reading them (and commented with your own!) each week! But for now, it's just too hard to try to do with two little ones. For the time being, no more Bachelor Man Quotes here on the blog, BUT I will definitely live tweet/ snap each episode! Be sure to follow along, my username for both is katiedid_what! :)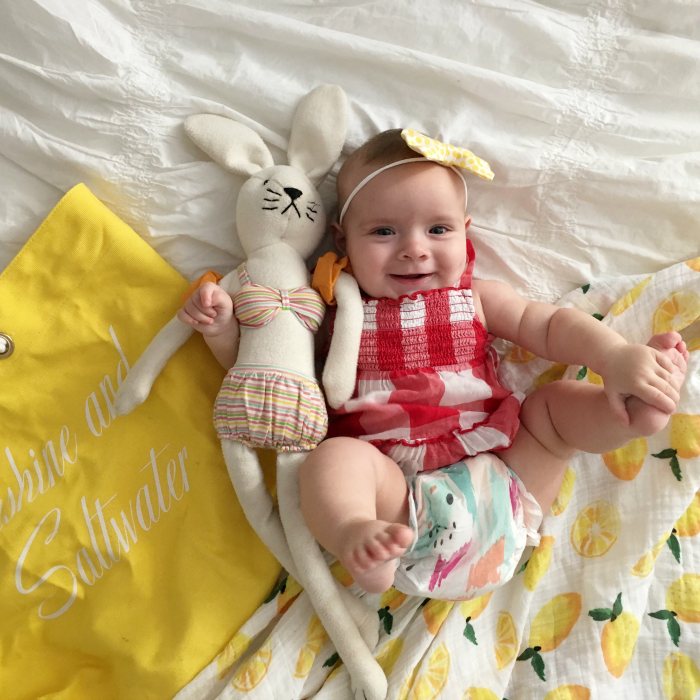 In other news… This entire week's forecast is 100+ temps, so that's fun! (hardy har har) So we have been heading to the playground early in the morning to get our fun in before being cooped up in A/C the rest of the day. Somehow, being cooped up with this little angel girl isn't so bad. ;)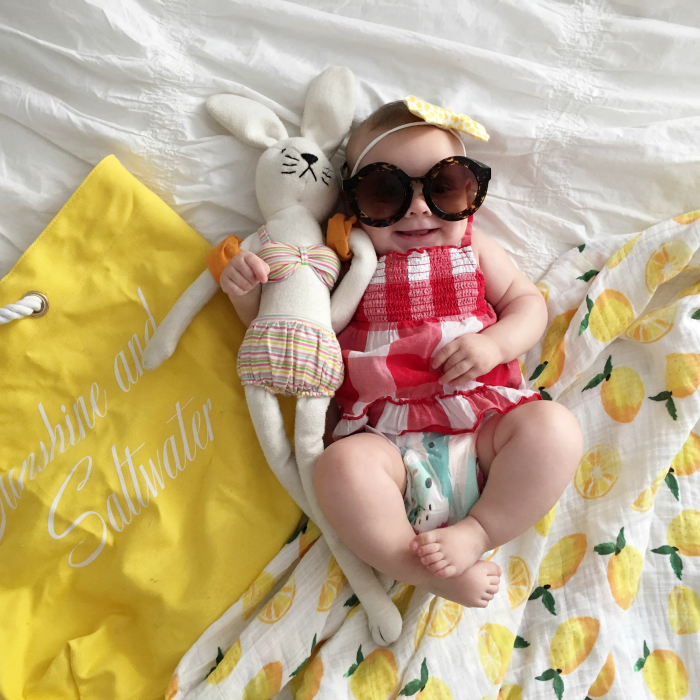 I MEAN LOOK AT HER.
ALSO! That cute yellow tote bag? It's by Trina Turk and it's supes adorable and the perfect summer beach bag, ANNNND it came in my Summer Fit Fab Fun box! Seriously such a great box this month- check it out at fabfitfun.com and use the code KATIE10 for $10 off your first box!
And the cute diaper she's wearing? It's by Parasol– they're so soft and adorable, they're more like disposable underwear! You can definitely feel the quality- plus they work amazingly well too. I'm obsessed- we've switched both Sam and Sophie to using only Parasol now. They have super soft wipes too (bonus: they smell like cucumber!). If you want to try Parasol out for yourself, you can get 20% off your first month subscription box when you use code KATIEDID2016! YAY!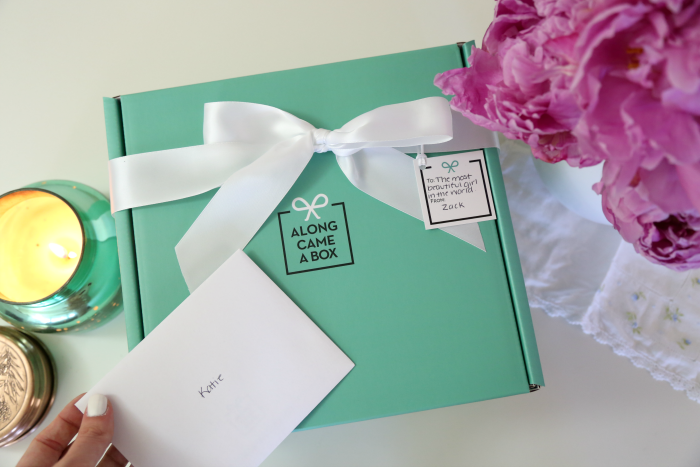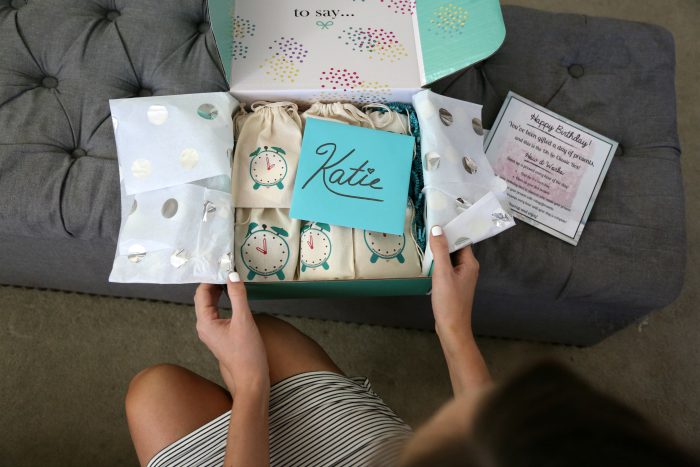 One fun thing I did on my birthday was open up this birthday box! Okay, I absolutely am OBSESSED with this idea! It's called Along Came a Box (how cute, right?!) and it's a box that you can order (and customize!) for a friend for their birthday, with little bags to open on the hour each hour from 9am to 4pm on their birthday. Such a fun idea!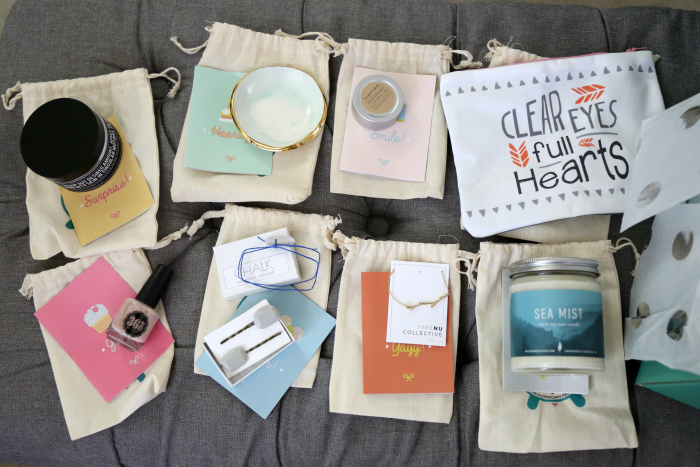 Each gift is handmade and unique and so beautiful! I love the detail that Kristen (the owner) put into each gift and into the box itself. And from a design standpoint, the branding is ON POINT. Girl, you knocked this one out of the park! Definitely check out Along Came a Box for anyone who has a birthday coming up! :) And be sure to use code KATIEDIDWHAT for $10 off the Oh So Classic – Full Day Box (the same one that I got)!
Phew! Okay, and I can't let a Tuesday go by without talking a liiiiitle Bachelorette…. The Jordan/James thing? James is lame for reaching that much and trying to talk smack about Jordan for something as dumb as being right about the rules of Poker? Say what? Wells was strange and totally friend-zoned himself from the beginning anyway, so no surprise there. Annnnd that was annoying that she gave out two roses and kept everybody anyway. We totally thought she was going to kick them both off, which would have been WAYYYYY better. Oh well. There's always next week! ;)
xo