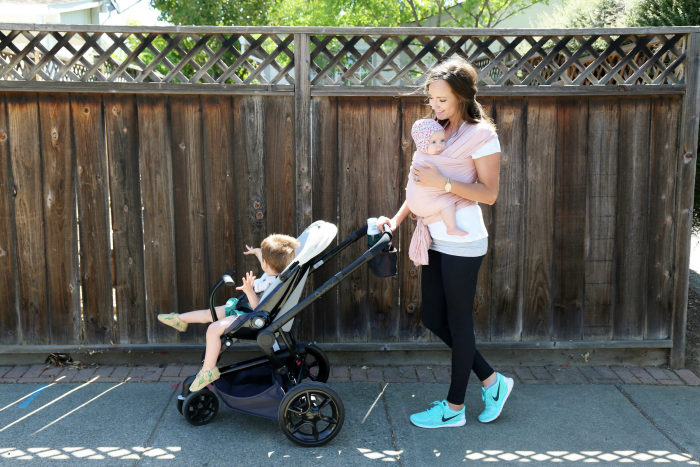 wrap | shoes | leggings | stroller
I did a Day in the Life post a few months ago and it got such a great response (and was really fun!) so I thought I'd do another, but this time a "summer edition!" Summer days- hot, long and full to the brim with fun! And since Zack's a teacher, he has Summers off, which we obviously all love!
Here's a typical day in our lives during the hottest season of the year…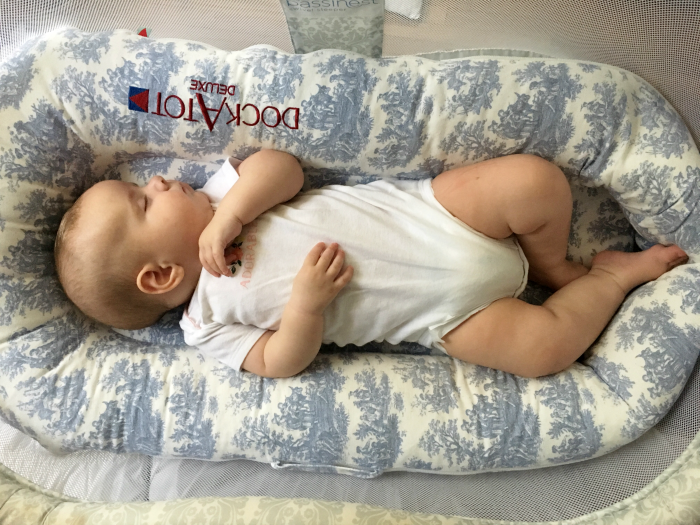 dock-a-tot (a MUST HAVE in my opinion! Worth every penny!)
8AM: wake up, feed Sophie, everyone eats breakfast together.
9AM-10AM: blog stuff for the morning- I'll answer emails, make sure my blog post of the day is blasted on all my social channels, and read/comment on other blogs.
10:30: we try to be ready and out the door by now to head to the park or library or any errands we have to run for the day. Once or twice a week, we try out library time, which we never get through since Sam just wants to go outside to the playground instead (please tell me someone else's toddler is like this too? Because all we see are all of the happy content ones loving storytime and ours so does not! ha!)- but hey. At least we try? ;) Then we play at the playground for an hour or until it gets too hot and we head back home for lunch! Sophie usually either falls asleep on the way to the park or naps once we get there. Wearing her usually helps!
12:00: lunch.
1:00: Sam and Sophie both nap! Naptime Hustle begins. I'll work on blog posts for the week, check my editorial calendar, emails and work on any writing I need to do for other sites as well (check out my writing on mom.me!). Zack and I work on emails (he's my behind-the-scenes partner in crime for the blog!) and I respond to blog comments.
2:00: Sophie wakes up and I feed her then we read books and play and do tummy time while Zack and I switch off working.
3:00: Sam is up from his nap, has a snack and Zack plays with him while I do my daily workout (I follow the Tone It Up workout schedule). Sophie takes another nap around 3:30.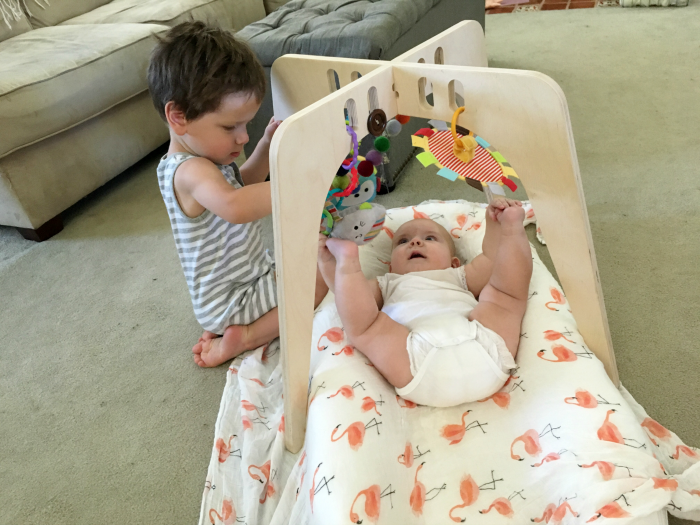 play gym
5:00: Sophie is up and eats, then we all hang out together until it's time for dinner. Zack usually makes something delicious (cooking is not my forte- it's his!) and I'll play with the kiddos.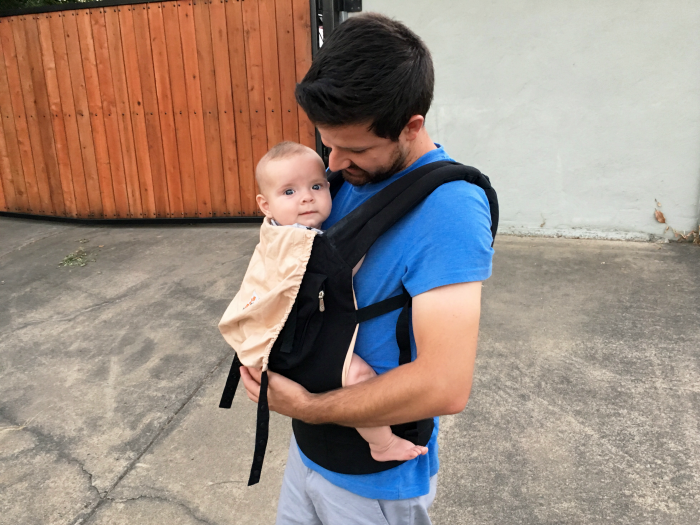 baby carrier
6:00: dinner! Usually followed by an evening walk.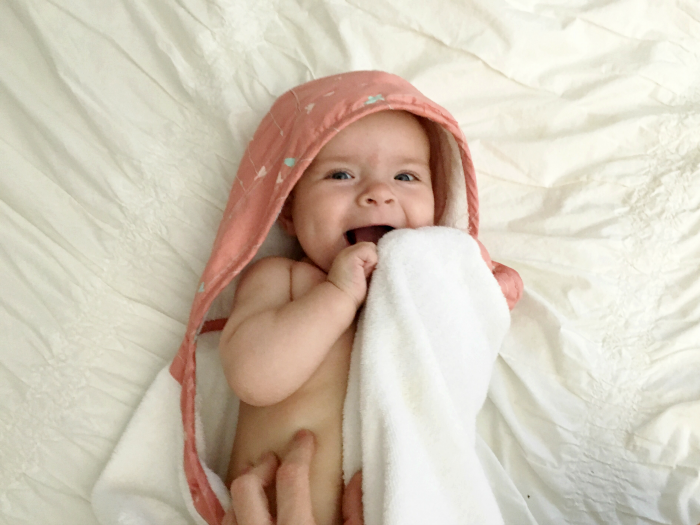 hooded towel
7:00: bath time, milk for Sam, another nap for Sophie. Sometimes we watch Jeopardy! (I'm obsessed- and I get really excited when I get final Jeopardy right. Please tell me I'm not alone in this. Zack teases me to no end).
8:00: bedtime routine for Sam- brush his teeth, change into pajamas, read books and in bed by 8:30!
8:30: Sophie is up, eats and Sam is hopefully asleep. ;) Zack and I will work on some blog stuff, and trade off playing with/walking around with Sophie (this is her witching hour- when all she wants is to be held! No complaints though!)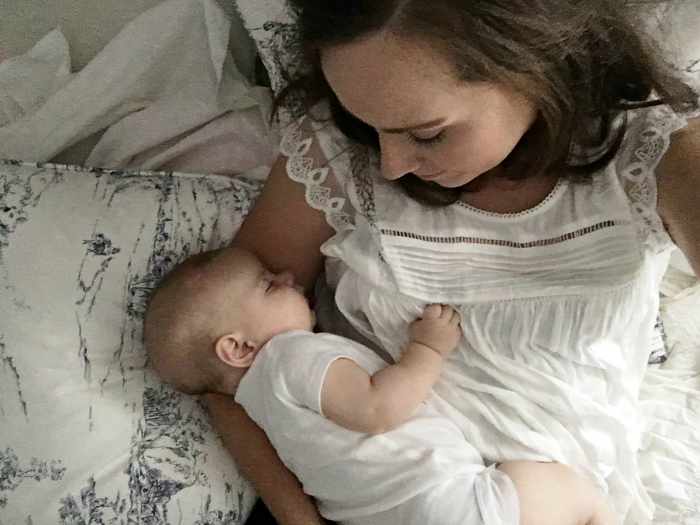 10:30: bedtime for Sophie, after a good feeding and a few books. :)
10:45: Zack and I relax and watch a show and have some wine and/or ice cream. Heaven.
Sophie is back to waking up a few times at night to eat and then goes right back. And really, I'm okay with that. :) Love those late night snuggles. Even if I am half-asleep. ;)
There you go! A typical day in the life of this blogger mama in the summer!
What do you do for a living?
Any fun summer activities you love doing with your family? We're always looking for fun new things to try out!
xo