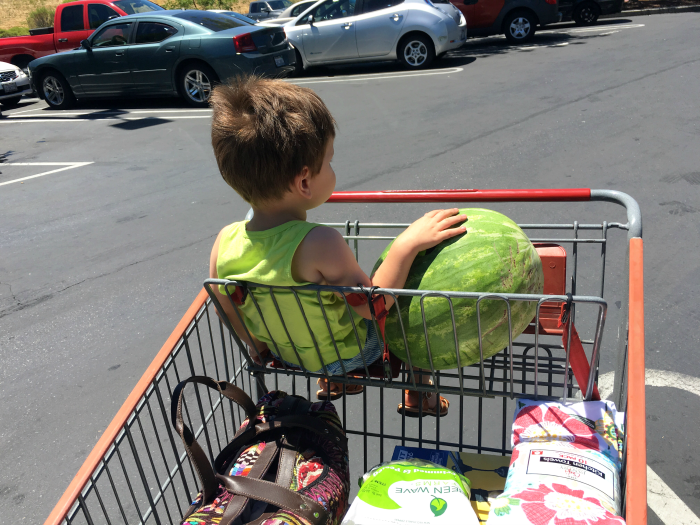 A boy and his watermelon…
What is the 4th of July without watermelon? Amiright?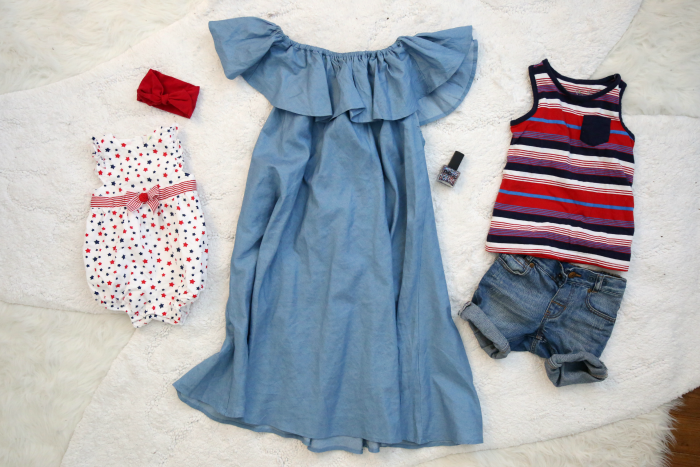 romper | dress | nail polish | tank
Since Independence Day is coming up very soon (already? How?!) I thought it'd be fun to put together some patriotic outfits for the holiday. You know, lots of red white and blue- makes sense, right? A little 4th of July inspiration for you, in case you needed some.
I am obsessed with off the shoulder dresses, and this one is one of my faves! How freaking cute is this little romper for Sophie?! (and the entire Little Me website is BOGO Free through 7/4! Yay!) Also, that fun red white and blue glitter nail polish? POPSUGAR sent me their June Must Have Box to try, and it was included in it- I'll definitely be using it! (Get your own box here!)
I'm not a big firework fan (I actually hate them, unless they are VERY FAR AWAY FROM ME) so we won't be doing them. We're going to have a low key BBQ at our house with Zack's family. Should be really fun! This weekend is actually really busy for us- tonight is dinner at our friend's new house, Saturday we're going to dinner for my birthday (yes, Birthday Week is totally a thing!) and Sunday is a pool party at my girlfriend's house! Oh, Summer, I love you so.
Some more 4th inspiration, for the whole fam… I'll take one of each, please and thanks!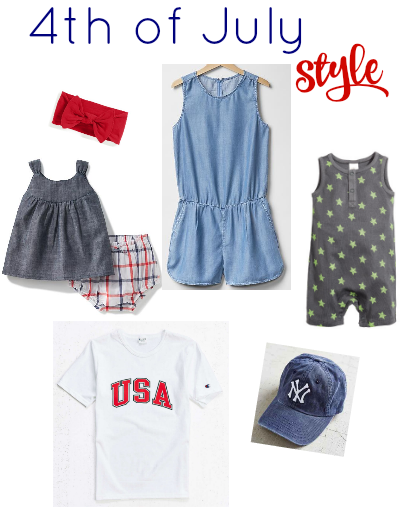 bloomer set | bow | romper | jumpsuit | USA tee | hat
What are your plans for the 4th?
xo