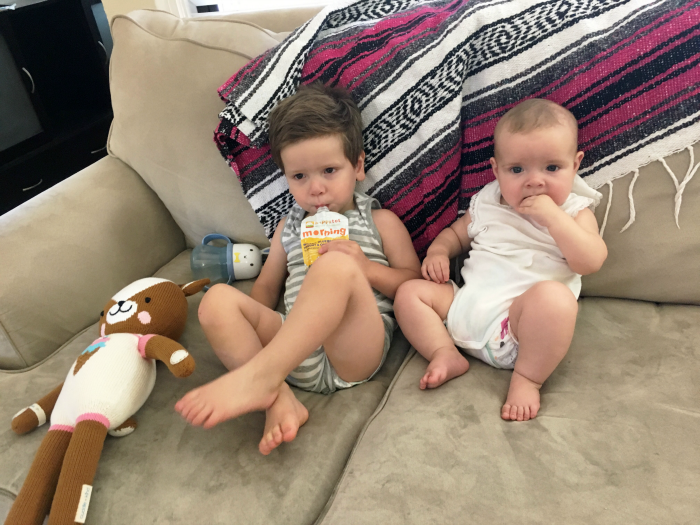 A fun little story about two-year molars. Read on for some of the best products for helping your little one with the pain.
So remember how I was saying Sam has been extra irritable lately? He's been moody and throwing tantrums at every turn, refusing to eat anything (I swear he is living off of air and apple juice and the occasional goldfish, HOORAY) and sleep has been… Rough. Like, crying for an hour before finally passing out at night, rough. And waking up too early, rough. And thus being grumpy the majority of the morning, rough.
It's been super fun here, guys.
Well we were trying to figure out WHERE our happy sweet little boy went. And then we realized: it's the two year molars.
Those damn two year molars. I swear, if I ever find the person who invented the need for "teething" I am going to punch them in the face.
My top 2-year molar tools
After having our little girl go through the two-year molars- and now our 3rd baby teething, one of my new top recommendations is essential oils. In an effort to use more natural products and to be more thoughtful about what we're putting in and on our kids' bodies, I have been using Young Living essential oils lately, and I am OBSESSED! Guys, it's literally changed our lives!
Even homeopathic supplements (like Hyland's, which is discussed in the comments) can be dangerous. Hyland's was recalled due to it containing the toxic ingredient belladonna. We have to be so careful as to what we're giving our babies and I feel really good about YL oils.
If you're interested in using the oil that I use, you can sign up for a starter kit from Young Living here, and you'll be plugged into the BEST community, with endless resources- and I'll be there with you every step of the way! Please reach out to me or leave a comment if you have ANY questions about signing up! I am here to help!
The oil isn't in the starter kit, but you can add to your order to make sure you get it! It's called Copaiba. Add a drop to your own finger and apply directly to the gums, gently massaging the gumline. This will help support circulation and relieve the pressure on the gums. You can also make a roller ball (I use these) with copaiba and lavender – one drop of each topped with coconut carrier oil and rub on baby's jawline- massaging gently.
Now, onto some physical products that can help!
1. Teether, chewy tube. Great for reaching the back molars, but a little tougher, so use this one after they've poked through.
2. Bristled teether. All of my kids have LOVED this one!
3.Comotomo silicone teether. This is another favorite of my kids. The perfect combination of softness and ability to "get back there" and hit the molars.
4. Another good one for holding and reaching all of the teeth.
I kind of just assumed that teething was something that was fairly constant, on and off, for the first couple years and then it's over! NOPE. Because there is this thing called the Two Year Molars that exist purely to torture poor little toddlers and their somewhat sane parents all over again.
I am convinced, they are the worst. The absolute worst.
So here's to those dang molars coming in quick and getting back our happy guy who sleeps well and eats a lot! Because gosh, we really really miss him.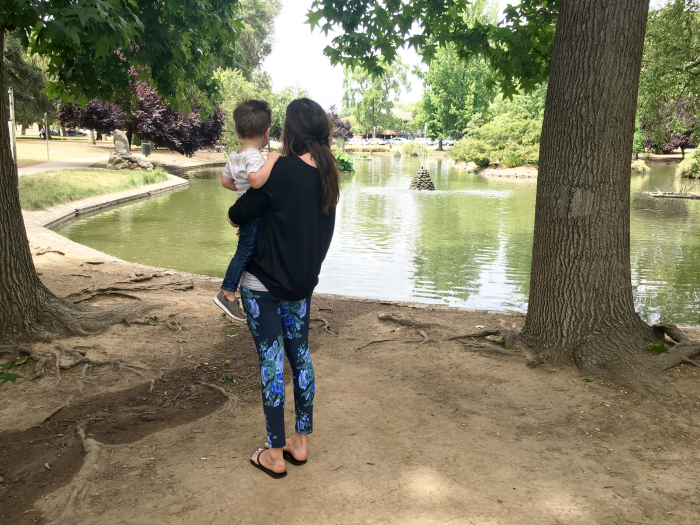 And in the meantime, we've ordered these molar teethers (didn't know they even existed?!) which I'm praying help! And we've been giving him Tylenol and soft foods and looooots of snuggles, because really, the snuggle is real and I'm okay with that.
How do you cope with teething?? Taking any tips and tricks, thank you very much!
(And happy long weekend, friends! I hope you enjoy yourselves and stay safe!!)
xo