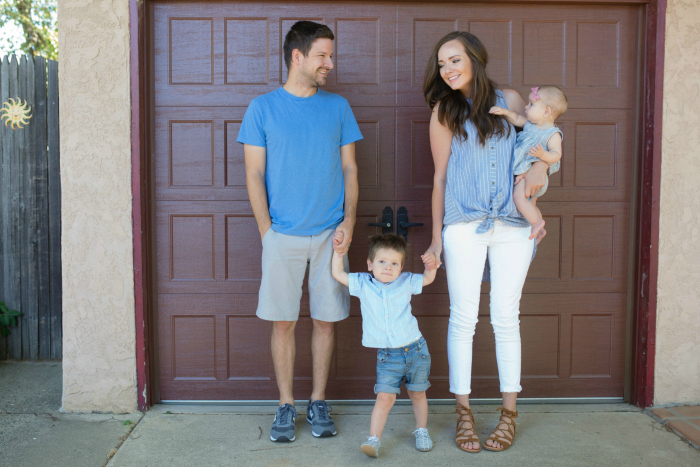 top | jeans | sandals | sophie's outfit
This weekend!!! You guys, I don't know what it was, maybe a culmination of everything and just how crazy the past few weeks have been (#toddlerlife, #2YEARMOLARS), and also remembering to keep a positive attitude, but this weekend was SO good! And we didn't even do anything crazy, it was just, good. And aren't those the best kinds of weekends? The ones where you don't have a booked schedule, where you just kind of go with the flow, do what sounds fun at the time, and enjoy who you're with so much you could burst?! That was this weekend, in a nutshell. And now, here is this weekend, in photos and more words. ;)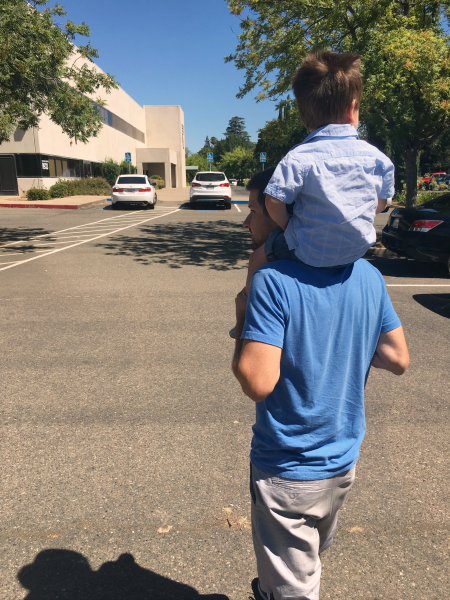 On Sunday we actually made it to church (cue angel chorus!) Ha! But seriously, I'm sad to admit that we haven't gone to church in weeks. But! We got up and were all ready and Sophie napped perfectly and Sam had a great morning and had slept well the night before (high fiiiive!) and we were ready and out the door (and even got a few family photos before!) and were only 10 minutes late to church, which for our church means you're practically on time!! And it was Sam's first day in the 2/3 year old room, which is less like "nursery" and more like pre-school (!), so I was kind of nervous for how he would do, but he did fabulously!! He loved it and was so happy when we walked in to pick him up. And he even made this adorable little art. Which, like, I am well aware as his mother I am one of the few people who find this to be the most beautiful thing I've ever seen. ;) But seriously. I love it!!! And it's currently on display, duh.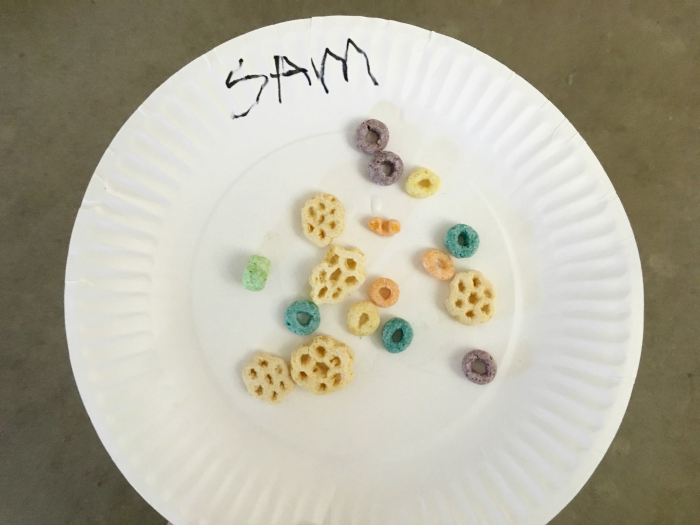 And then I had visions of him in actual school, and Zack was like, "Yeah. You're going to be a mess." So true. So so true.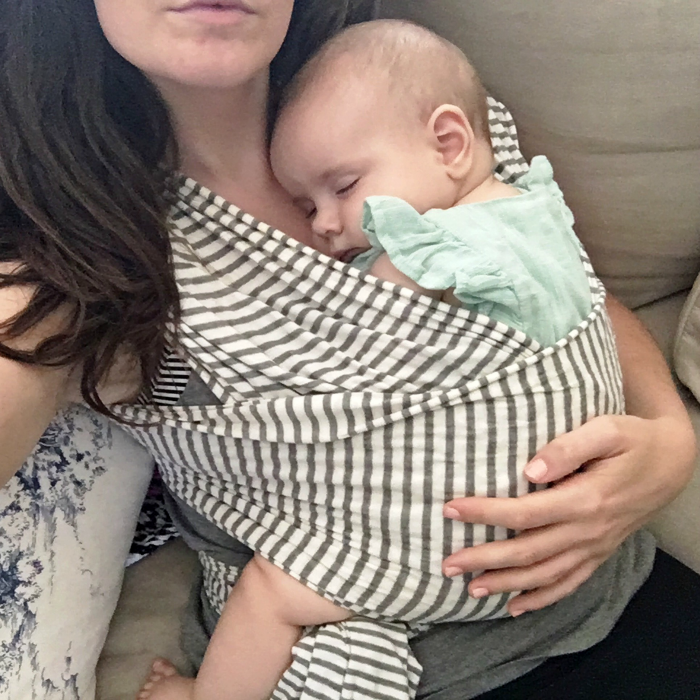 Also, this happened this weekend, so obviously I was in literal heaven. :)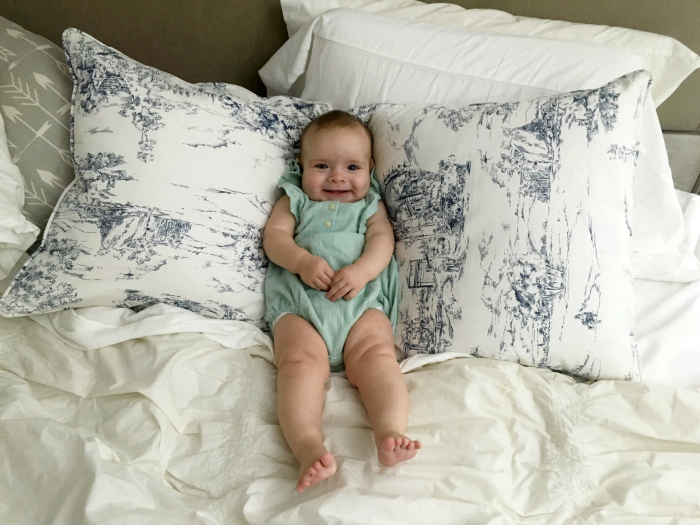 I also did a bit more shopping at the Nordstrom Anniversary Sale (uh duuuuuuhhhh)- I got these OTK boots that I am SO excited for! And this adorable pillow that I've been wanting forever, and these lace-up flats in blush! Loooove!
Annnnd happy Mondayyy! It's supposed to be in the 100's all week, so YAY. Looks like lots of early mornings for us. :/
Anybody have fun activities to do indoors with a toddler??
xo