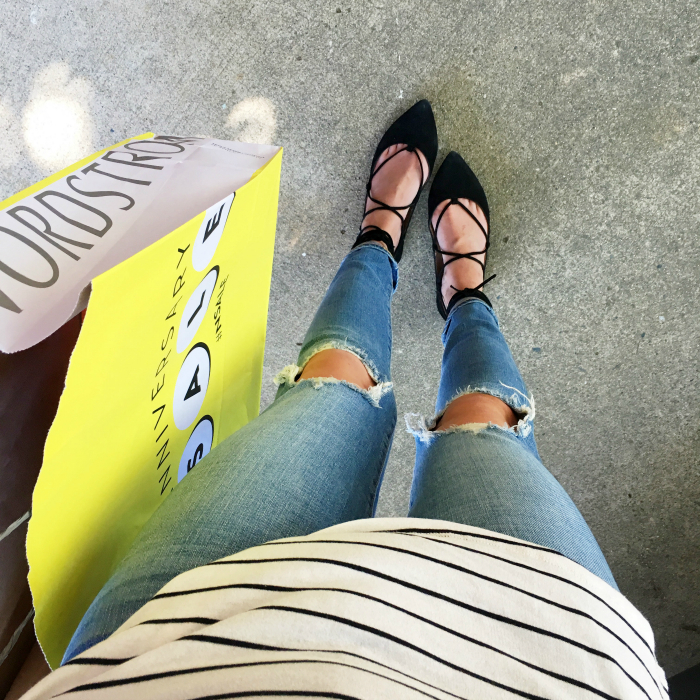 top | jeans (similar) | flats (similar, on sale!)
It's finally here: the first official day of the Nordstrom Anniversary Sale! YAYYYY! I thought it'd be fun to share some more of my favorites (be sure to check out my first post here)! See this post for what I've already picked up for myself, too.
So many great deals, on brand NEW fall items that are all on SALE! That's why this sale is so great- it's not the old things that didn't sell well last season, it's all new items for the season coming up, that are on sale and will be going back to regular price once the sale is over! So grab 'em while you can! And let me know in the comments what your favorites are! :)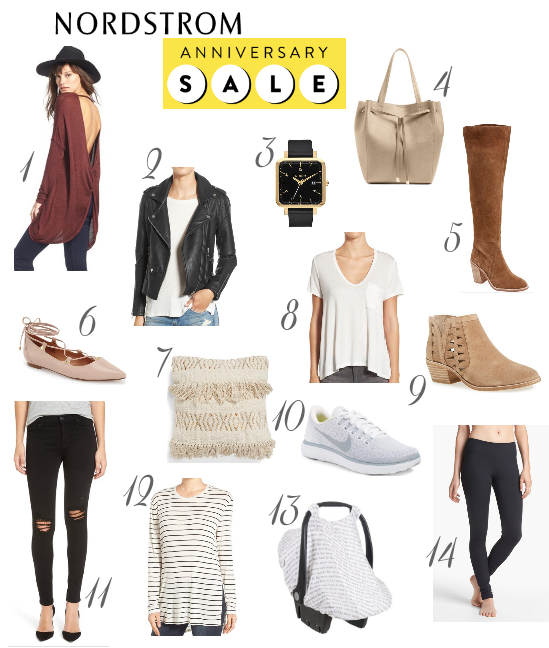 1. Love the open back of this Free People sweater!
2. A faux leather jacket is a MUST HAVE
3. Loving this sleek watch (and it's $100 off!)
4. Love this cute tote– comes in lots of colors and is super affordable!
5. Need these OTK boots!
6. Lace-up flats are très à la mode, and these blush ones are perfection!
7. Obsessed with this pillow
8. This is a great basic tee that comes in loads of colors and is just $16!
9. Cutest cut-out booties!
10. I got these Nikes and LOVE them– literally the most comfortable shoes ever. Size up 1/2 size!
11. Ripped denim– apparently these are REALLY comfortable!
12. Everyone needs a basic striped tee. This one's tunic length, just perfect for leggings in the fall! Got it- love it!
13. My favorite car seat cover is on sale!
14. My favorite leggings on sale!
AHH SO MANY cute things!! My bank account's sweatin'. ;)
Okay, now for more favorites from the week…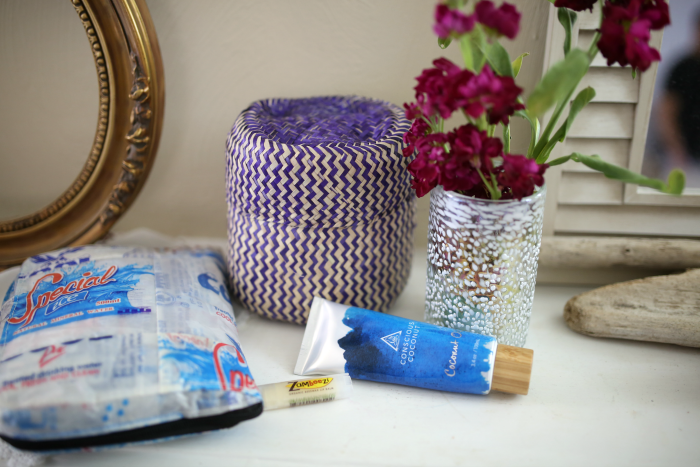 GlobeIn Artisan Box sent me a box this month that I had to share with you guys. Each box is full of unique and beautiful items that are made by remote artisans in different underdeveloped parts of the world, and thus helps give them global reach. This beautiful basket, for example, was handmade in Mexico, and a different one is included in each monthly box. And the vase up there is handblown- isn't it gorgeous?! My new favorite. This is such a cool company, and one I recommend checking out! It would make for a really great gift, too! And use code KATIEDIDWHAT for $10 a purchase of 3- and 6-month subscriptions!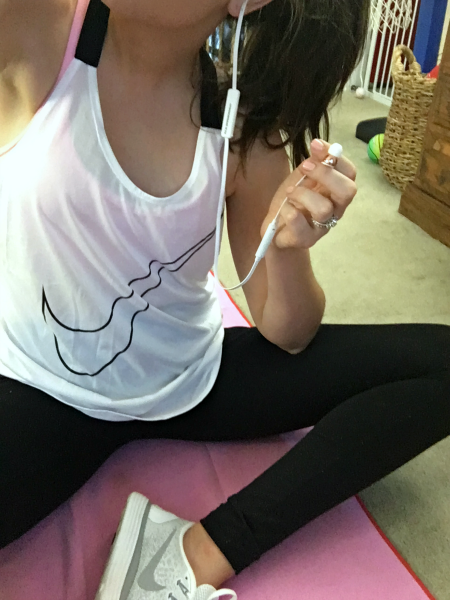 top | leggings | shoes (all on sale!)
These wireless headphones from Sudio Sweden. How pretty are they, first off?! And second, I love that they're wireless, it makes it so easy and seamless to use! Just connect to your device via bluetooth, and voila! You're good to go! Use code KatieDidWhat for 15% off!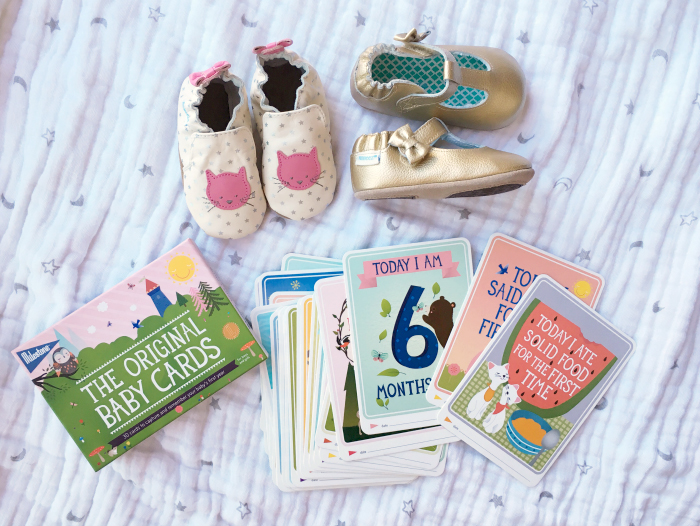 gold shoes | cat shoes | milestone cards
How adorable are these shoes from Robeez?! They're too big for Sophie now, but I'm excited to have her wear them in no time! THE CATS. Ugh, I'm such a sucker for anything with cats. AND are these not the cutest cards by Milestone Cards?! They have weeks, months and some fun milestones like first time I ate solids, first time I said "Mama" etc. Excited to use some of these soon for Sophie girl. :) These would make such a good baby shower gift, too!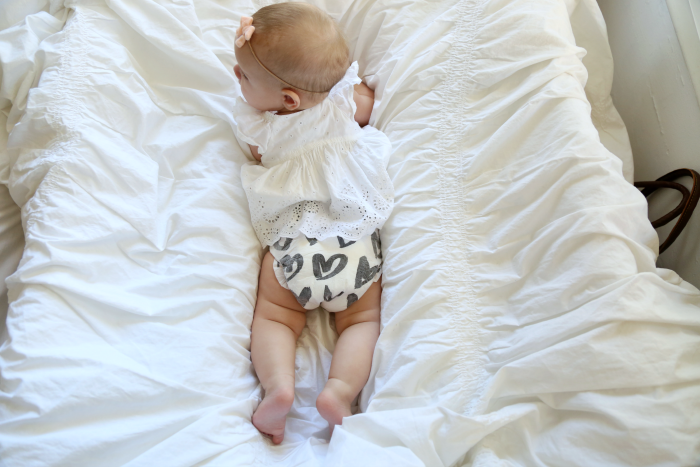 I know I've shared these before, but we are loving our Parasol diapers! They're so soft and they last through the night!! Even for Sam! BIG deal! Plus, look how stinking cute Sophie's bum is. I mean, it's always cute, but with hearts on it?! Even. Cuter. Use code KATIEDID2016 to get 20% off your first Parasol subscription box!
Alright, now go have the best weekend ever!! We'll be spending a LOT of it OUTSIDE, because in case you missed my Instagram post, outside is the place to be, for sanity's sake, mostly. ;)
xo