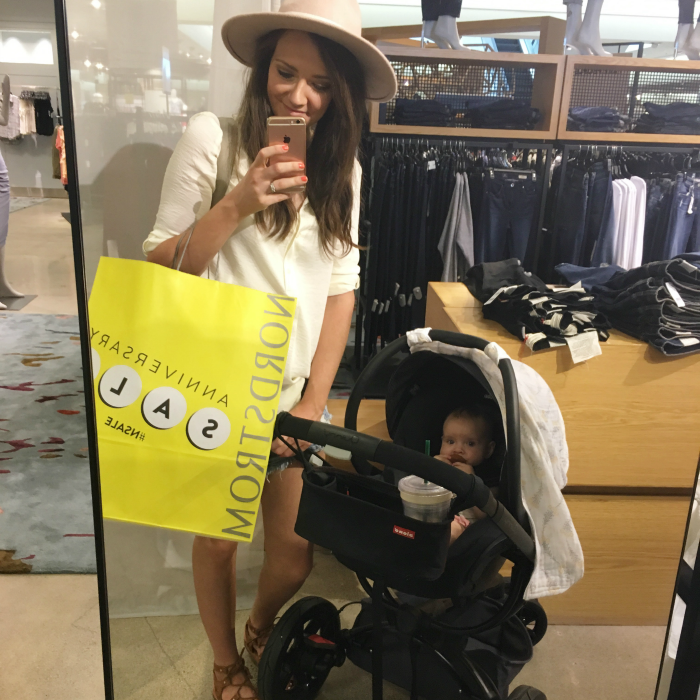 hat | shorts | sandals | stroller (love our quinny moodd!) | car seat | car seat cover (different pattern on sale here!)
So this weekend was the first shopping trip of MANY, just me and my Sophie girl! :) We headed to Nordstrom to shop the Anniversary Sale (see my top picks here!) and it's definitely going to be a yearly tradition. Just something about shopping with your favorite girl. It was one of those "OH MY GOSH I HAVE A DAUGHTER!!!!" moments, and one I'll treasure forever.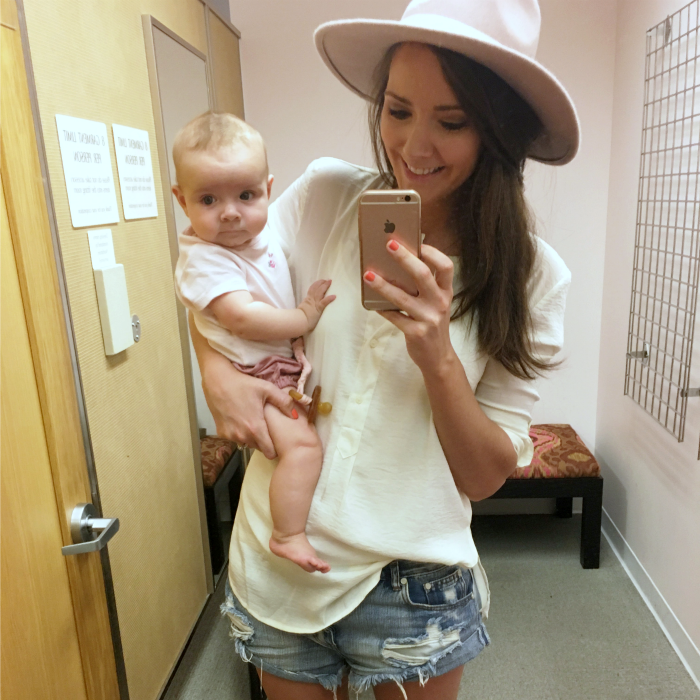 PINCH ME, okay?!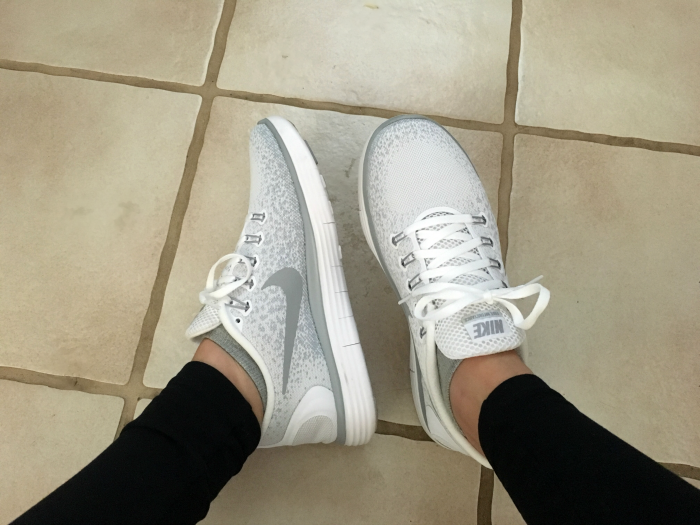 nikes: nordstrom
Speaking of the sale, I picked up a few things that I am ob-sessed with! These gorgeous Nikes (I got a half size larger! SO comfy!), this Nike workout top (runs snug- I sized up), these cozy socks (perfect for fall/winter!) and this striped top (LOVE it- fits true to size!). I'm also eying these capris and this Free People sweater! And these are the best leggings EVER. Miiiight have to make another online purchase. ;)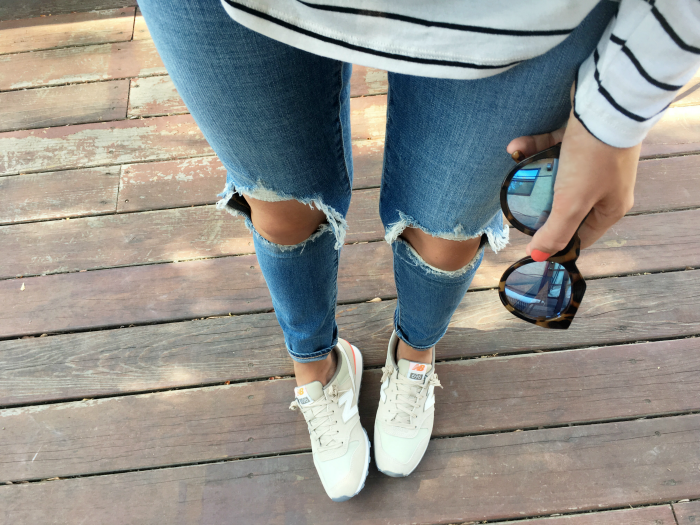 New Balances: Amazon | top | sunnies
Oh! And my shoes that I ordered from Prime Day came and I am in looooove. So pretty. That pop of pink is just perfection. Plus, the neutral color will literally go with everything! In case you're wondering, I ordered a half size up and they fit great!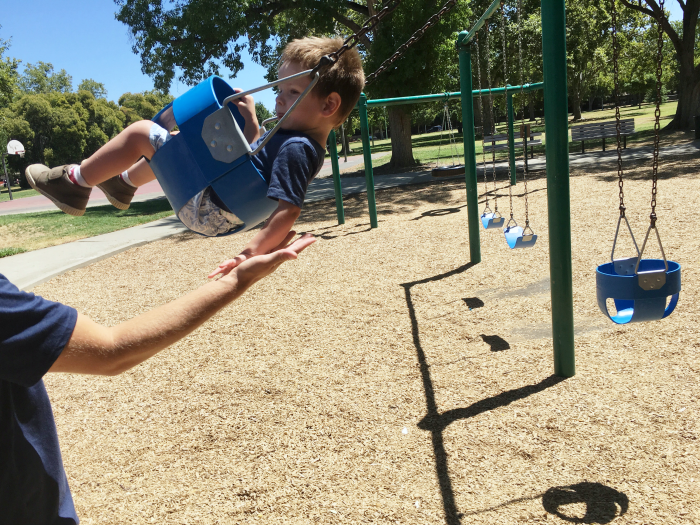 Besides shopping, this weekend consisted of a lot of being OUTSIDE because it wasn't crazy hot! YAY! We walked to the park Saturday morning and Sam loved it!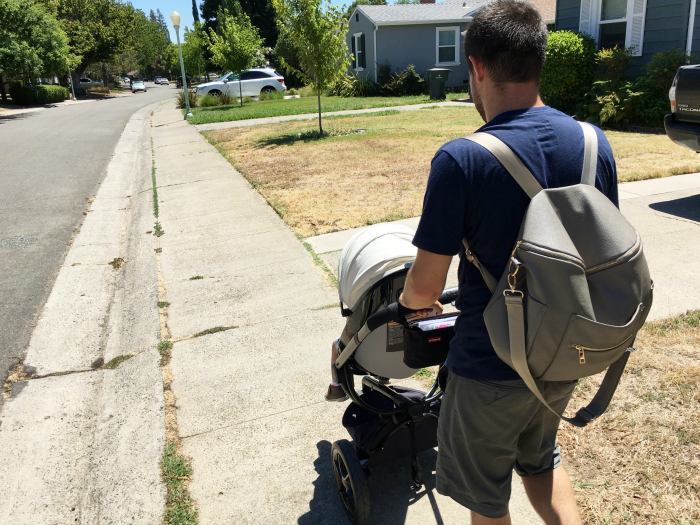 HOT DAD ALERT.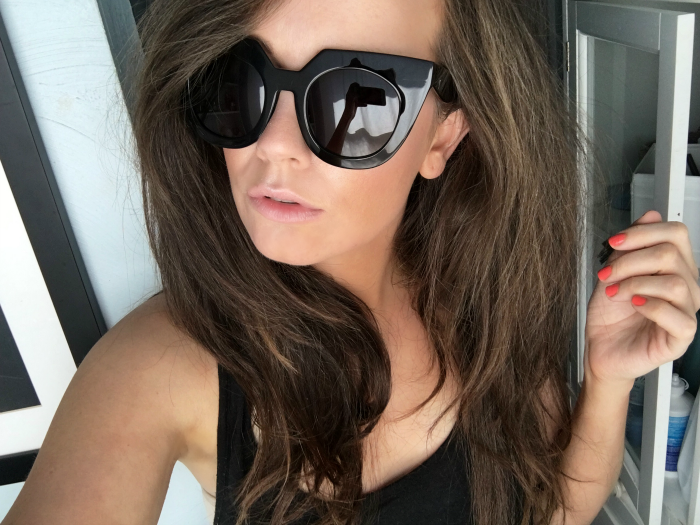 I also got these awesome new sunnies (you can buy at Nordstrom!) from Shop Ditto– a subscription sunglasses service! Get your first month free with code KATIEDIDWHAT. It is so fun, you guys. Plus, these shades make me feel wayyyyy cooler than I actually am. So that's a bonus. ;)
Okay! It's a new week, and a new Bachelorette episode- HOME TOWNS, yeayuhh! Who are you rooting for to "win the game," as Zack says? My money's on Jordan!
xo