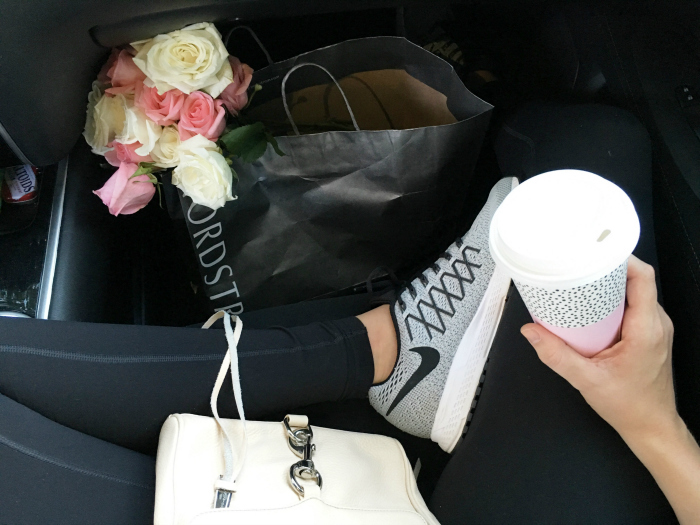 shoes | leggings | coffee cup
It's the moooost wonderful tiiiime of the year! The Nordstrom Anniversary Sale is coming- and today is actually the very first day of the pre-sale! So, if you have a Nordstrom credit or debit card, you can start shopping! I just got the debit card (reallyyyyy not sure why I hadn't sooner?!) as it takes directly from your bank account, so you know. Yay for that. ;)
A little about the sale: it's all brand new merchandise that is part of the fall/winter collection, but it's all on sale before the season (as opposed to most sales, that go on discount after the season is over). This way, you get the best items for next season at a discount before they're out in stores at regular price! Ummmm hi! AMAZING. This is the sale to stock up on your new coats/boots/cute accesories/etc. It's also the time to buy quality items that you know will last, at a great sale price.
So today I wanted to share some of my favorites so far from the sale, for all of you early birds!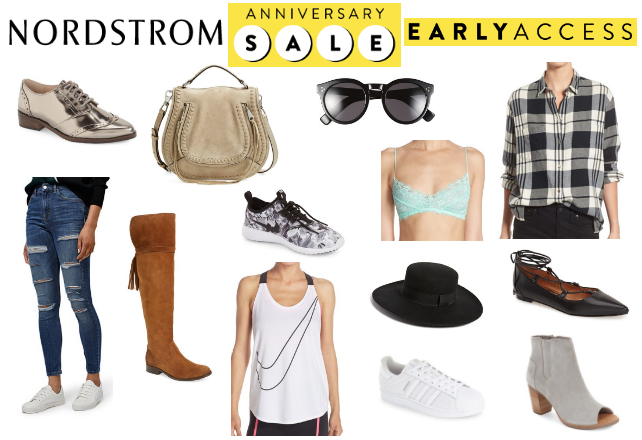 Louise et Cie oxfords
Rebecca Minkoff Saddle Bag
Illesteva sunglasses
lace bralette
Madewell plaid shirt
ripped denim
Frye over the knee boots
Nike juvenate sneakers
Nike tank
wool hat
adidas sneakers
lace-up flats
peep toe booties
Ob-sessed.
…And okay, clearly I have a thing for shoes. Ha! ;) I'll be sharing more of my picks from other categories (Dresses! Coats! Accessories! Beauty! Kids and baby! Men? Let me know what you want!!)
Now some things will sell out quickly, but if you don't have a card, don't worry! I waited until later last year and still got everything I wanted. :) Although, I do encourage signing up for the card, especially if you LOOOOOVE Nordstrom (and like, who doesn't, right?!) because the rewards are pretty sweet! You earn 2 points per dollar spent, and 2000 points = $20! Not too shabby! Plus, early access to the NSale, holla.
Soooooo, what do you have your eye on from the Nordstrom sale? Anything in particular you want me to find/round up here? Let me know in the comments below!
Annnnd happy shopping, girlfriends!
xo