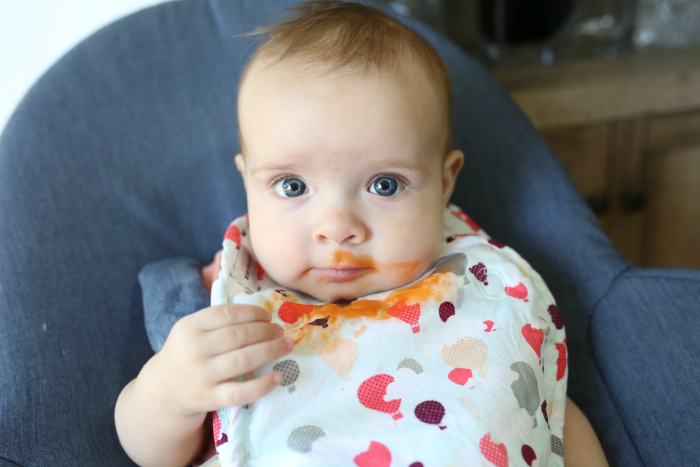 Sophie's bib
So this happened this weekend. Sophie tried her first taste of real food! Carrots! And yes, homegirl looooved it! She is going to be SUCH a good little eater. I mean, she already is, but she is just so eager and excited to try it! It also helps that she puts everything into her mouth, so getting her to eat food off a spoon is the easiest thing in the world, ha! ;)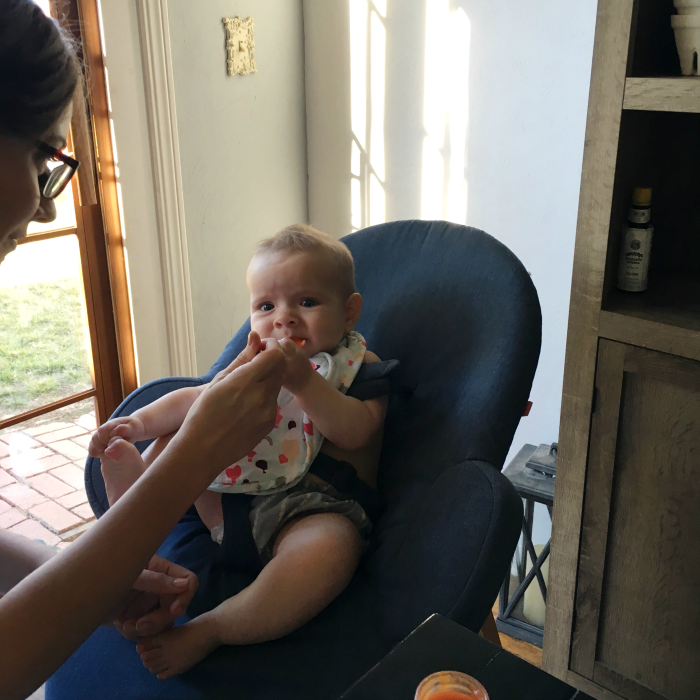 This was her actual first bite. Not too sure at first. Wondering where the milk flavor is…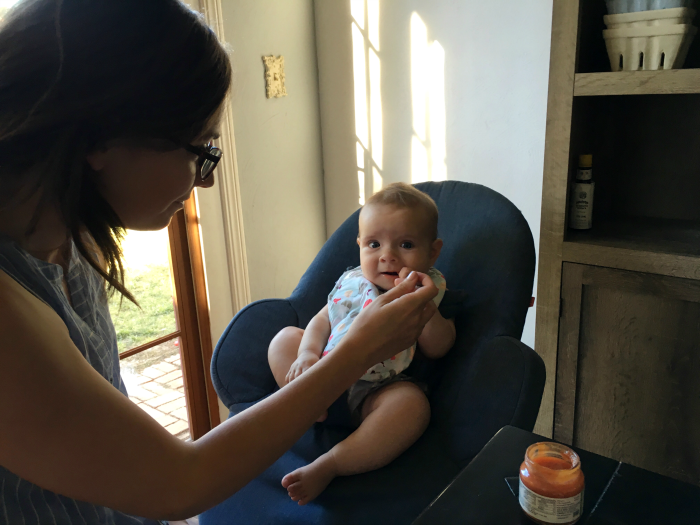 Realizing, oh wait. This food is actually pretty good. I can hang. Also, mostly I just want to chew on the spoon, because teething.
And, here's a cute video from my Snapchat of her trying out some carrots:
Love her.
Just one more…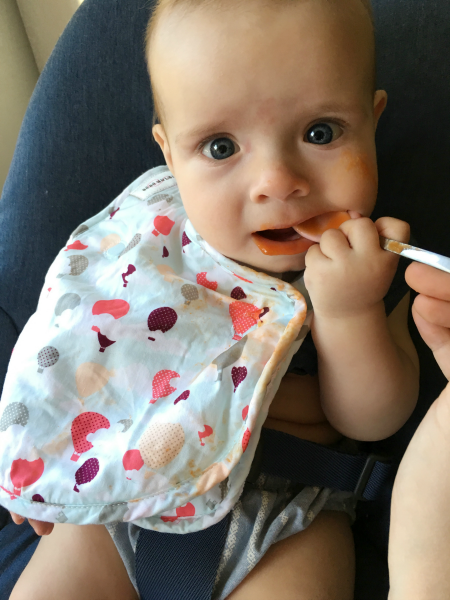 Okay, I'm done. Just so obsessed with my blue-eyed beauty. And now she's eating foooood! And loving it! Ahhhh she's growing up too fast! Cue all of the tears.
xo