so pinterest has become an addiction, i'm afraid. it's where i go for inspiration for, well, pretty much, everything. i find myself citing my pins in every day conversation. and every. single. time that i do, zack replies with "oh, you're on pinterest?" like he's completely shocked and had no idea. he's silly.
i pulled today's hair inspiration from this photo i found whilst pinterest-ing: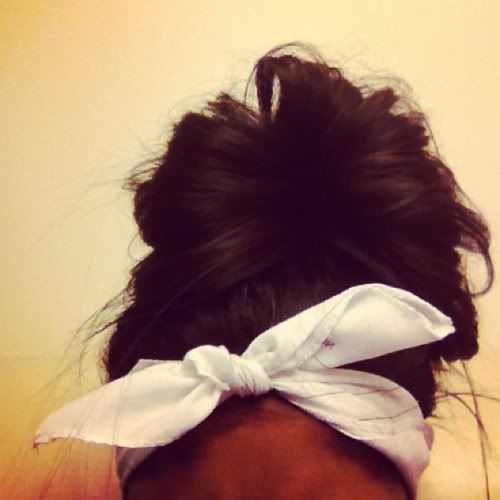 and here's my version. naturally, i made it my own. i just used a red bandana that i inherited from my grandma. yeah, she was really awesome, what can i say: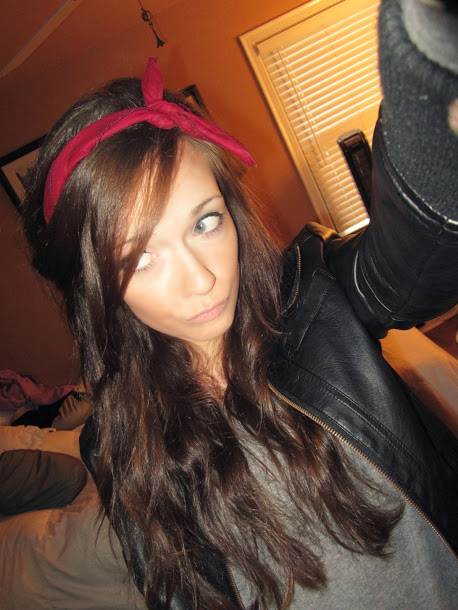 what do you think? did i pull it off? anybody else finding their lives consumed by pinterest?
follow me here!
xo