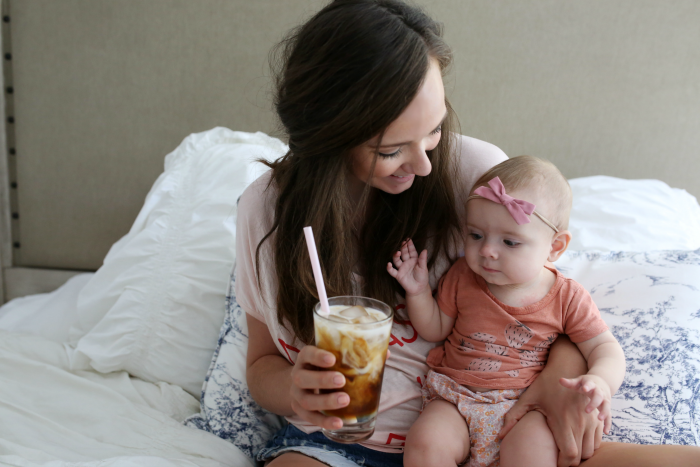 Because it's in the 100's all this week. Like, this is our forecast: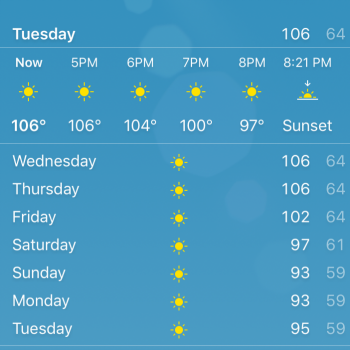 Yeah. Not fun. So we are making sure to get OUT of the house as soon as possible in the early mornings (early… like meaning 9am, let's be reasonable here) and do this: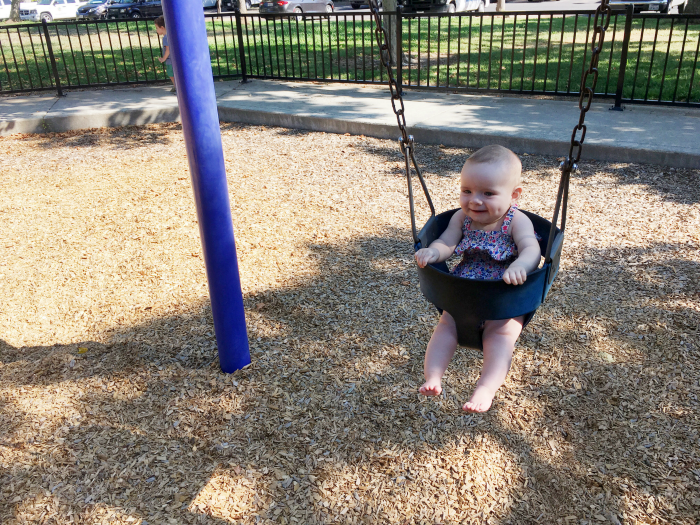 Before we have to hustle inside. And so that's what this post is about. Sharing some things we do inside! So let's get to it!
1. Drink iced coffee. All day, every dayyyy! Here's my recipe (in case you missed it on Instagram):
1. Brew coffee and chill it
2. Fill a glass with ice
3. Add a tsp of vanilla syrup
4. Add desired amount of coffee
5. Pour in milk to the top (I use unsweetened vanilla almond milk)
6. Add cute pink straw, stir well and drink up! Voila! A nap in a cup! ;)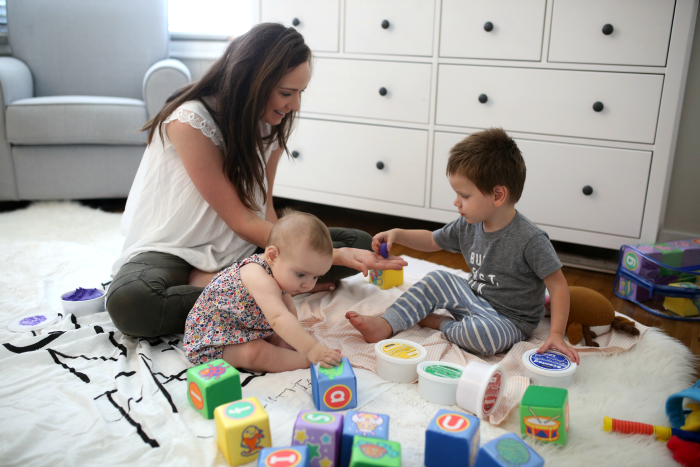 blocks + dough c/o | top | leggings (on sale!)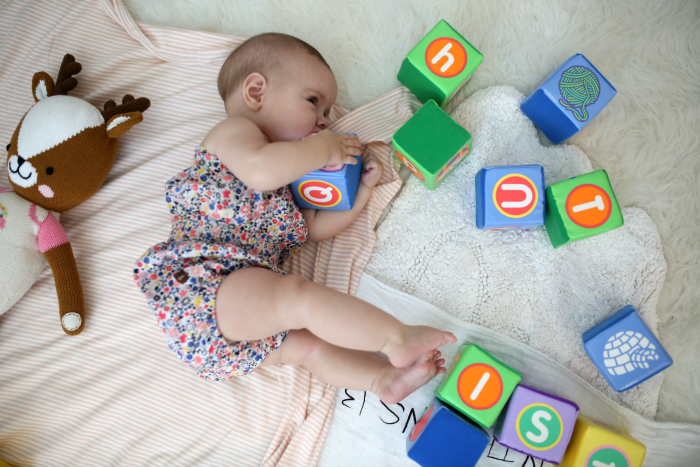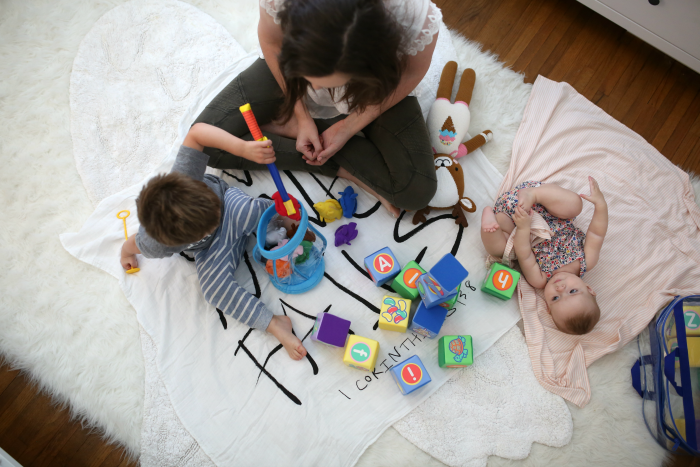 2. Play. So. Much. Playing. Thank goodness we have a ridiculous amount of toys to keep Sam occupied and never bored! We got some more awesome things from Lakeshore Learning– they have the BEST toys that are both super fun and also educational! As you already know, we are HUGE fans! Sam was sent some new things from them, and is especially loving the scented dough (so fun to play with!) and his new fishing playset!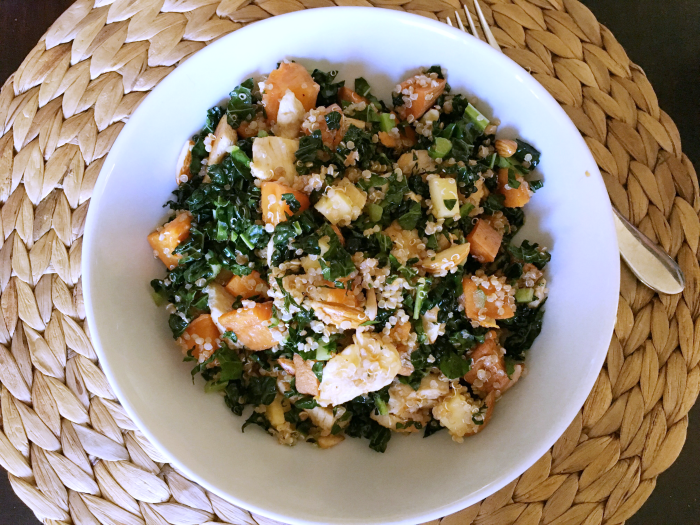 3. Eat cool salads, like this one (kale, chicken, quinoa, sweet potatoes and almonds with balsamic vinaigrette dressing). Because turning on the oven heats up the house, and nobody wants that when it's 100 degrees outside. I simply make the sweet potato in the microwave and the chicken on the skillet and it's quick, easy and delicious!
4. Annnnnd watch tv. Ya know, once the chillins are in bed. The Bachelorette is almost over (saaaaad face! And also: Luke is toooootally the new Bachelor, I'M CALLING IT NOW) so we need new shows. I asked on my Snapchat (katiedid_what!) and everyone recommended Stranger Things, so we're going to give it a go (even though I'm skeptical, since I'm not that into sci-fi or 80's movies… so we'll see…) but I want to ask YOU: what are some shows you're loving?? Anything on Netflix that is a MUST see? Share in the comments! :)
Okay, that's all I've got. What do you like to do when it's too hot to go outside??
Also, pleeease share your current favorite tv shows!
xo