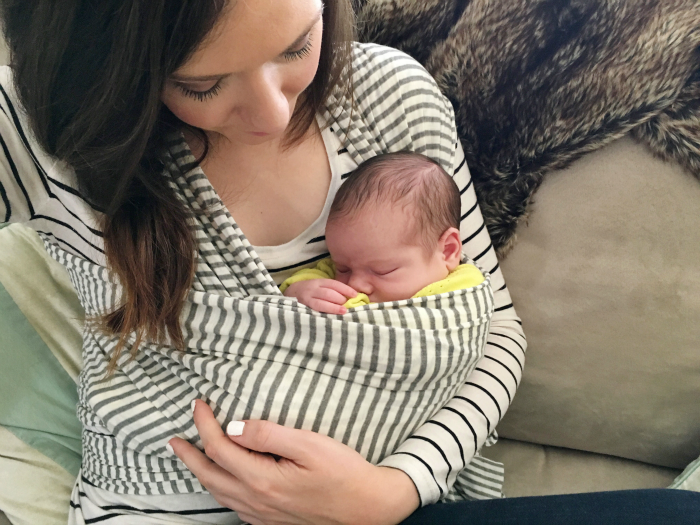 First off, real quick. You may notice things look a little different around here! My blog got a bit of a facelift. It was time for a little change, and I absolutely am so happy with it! Zack does all my blog design, God bless him, and if I do say so myself, he's pretty dang good at it. ;) (I do, I'm his wife, I'm allowed to brag about his many talents- it's kind of my job). In case you're curious, we used the Genesis framework and the Foodie Pro theme as the base look for the re-design. Then, Zack customized it a bit to get it just how I wanted! WordPress users, you can find the theme here!
And now, for some photos from our second weekend home with two babies! Still no sleep. Still a lot of coffee. And still so much love and so many cuddles. :) And really, that's the most important thing, right? These first few weeks are all about pajamas and cuddles in bed! I'm embracing it full-heartedly, I am.
I just have to say for a second how grateful I am to Zack's parents. Zack went back to work last week, and each Tuesday and Thursday (the days he works) they have been coming over to help out. Mostly, they help with Sam while I focus on little miss Sophie, and gosh what would we do without them?! I'm not sure. But I know we are very blessed to have them. :) I'm actually dreading the day this ends, because honestly, how does one survive with a newborn and a toddler alone?! HOW?? I guess one of these days I'll have to figure that out. I'll be sure to share here on the blog when I do. ;)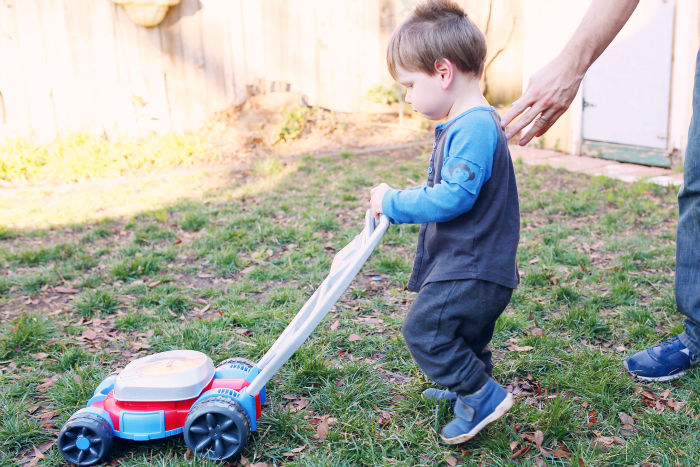 Gotta start 'em young, right? ;) So when does this stop being fun? When it's actual work, I guess?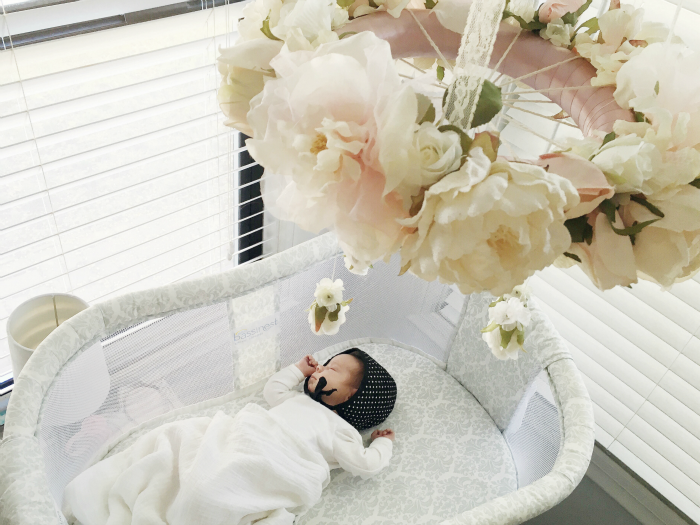 I really can't stop taking sleeping pictures of her. She is just too sweet!! And how beautiful is this mobile? The blush and pinks are so pretty, and it's completely handmade by the talented RosyRilli. Check out her shop and tell her I sent you! :)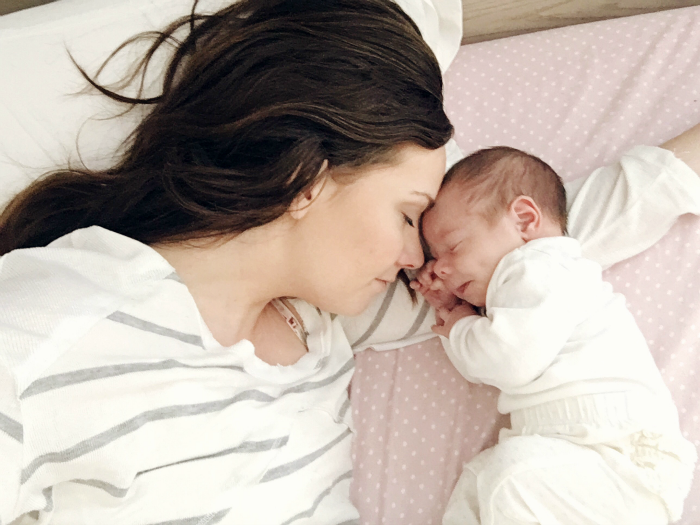 The weekend looked a lot like this- daytime naps are pretty much necessary when nighttime is all screwed up because baby girl has her nights and days mixed up. And I'm making myself be okay with this, because snuggling this scrumptious sweet soul is the best part of my day.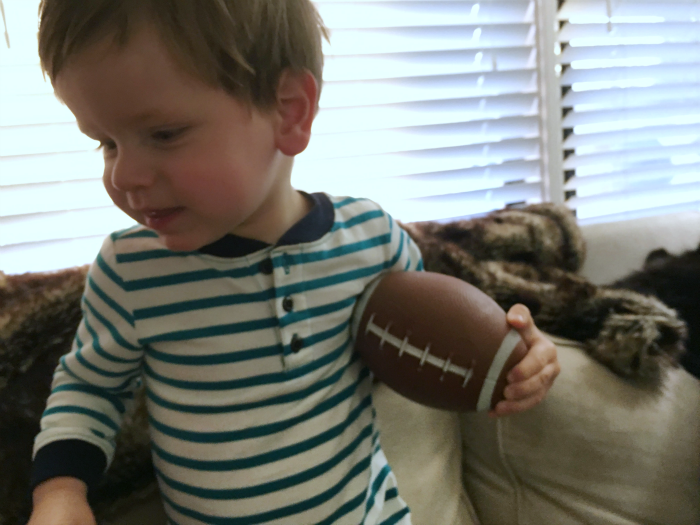 Our ball obsessed boy. He is ALL boy these days! All he wants to play with are balls, and he basically just throws them over the baby gate all day- it's his own little game. He's got quite the arm now!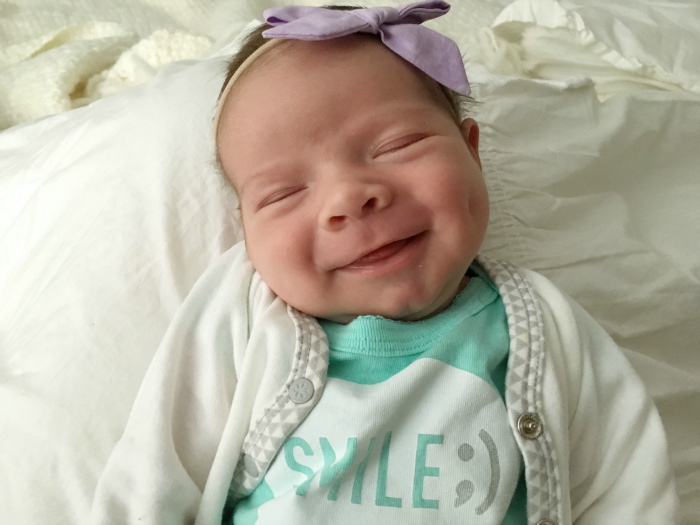 Can you even handle this?! That smile!! Those dimples!! Ohhh, my heart. She is everything I've been dreaming of, right here.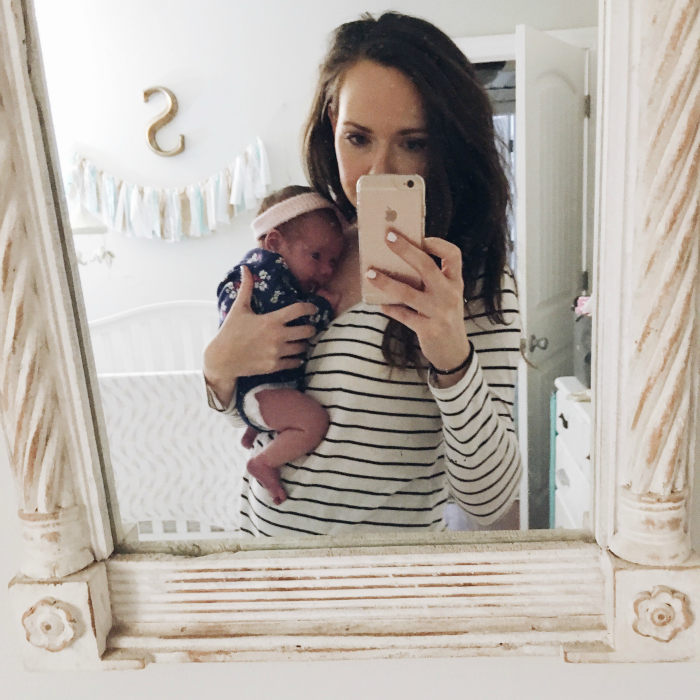 My girl.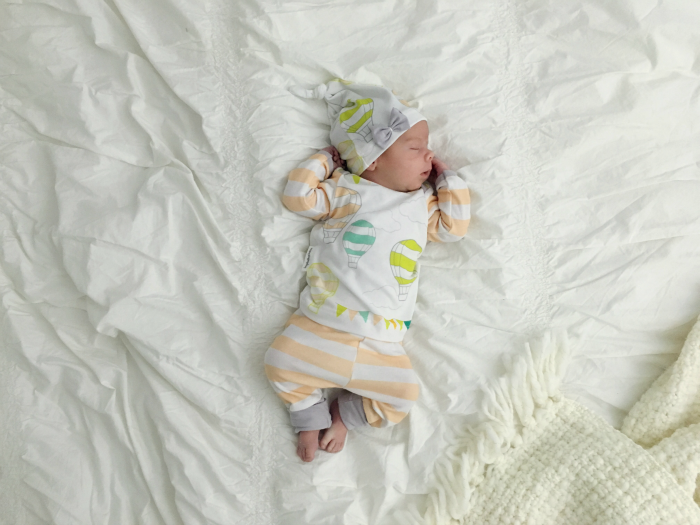 In case you didn't see on my Instagram, I've teamed up with Snug as a Bug clothes and we're giving away an outfit! Head over to Instagram to enter! :) So much cuteness!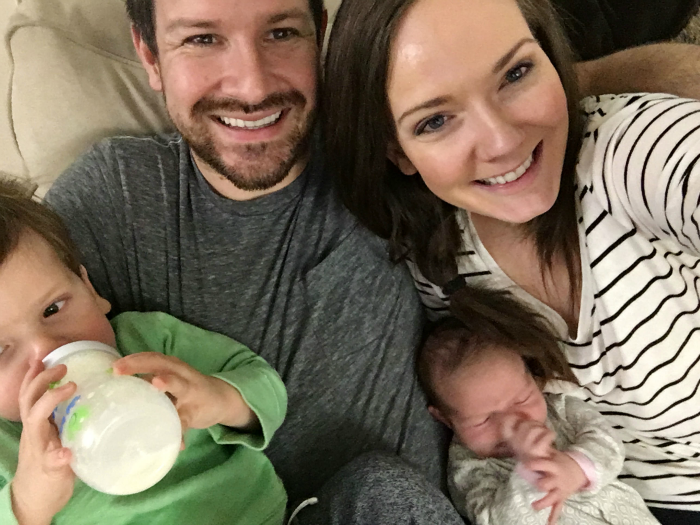 Annnnd a Saturday night family selfie. I'm thinking we're going to make this a tradition. :)
Hope you had a good weekend! And happy February!! Whatttt that's crazy talk.
xo
Read More on Katie Did What