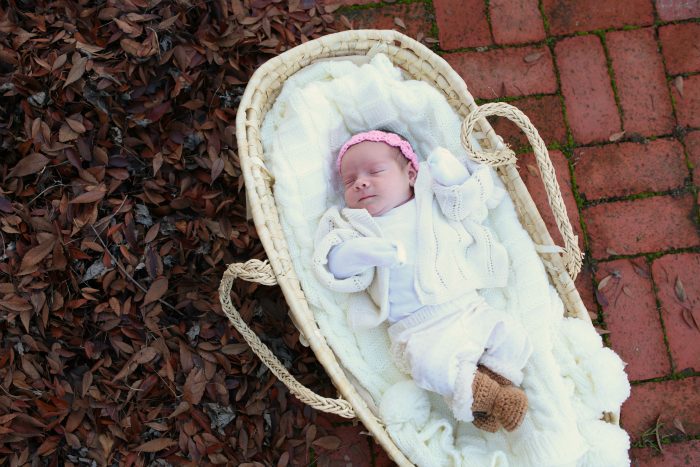 Little Sophie girl had her 2 week check up, and is super healthy! :) I know I keep saying that, but in light of always hearing that she could be very NOT healthy throughout my pregnancy, I really can't get enough of hearing and saying that she is in fact a healthy girl. :) She gained 11 ounces from her birth weight, even! I had a suspicion that she was eating ALL THE TIME, and looks like it wasn't just my imagination. Girl. Can. EAT. Literally, I feel like I'm constantly nursing her. So yes, I am exhausted. And yes, sleep is few and far between these days. And yes, I have been catching up on my Teen Mom/ PLL/ Downton Abbey episodes. (Yeah, my interests are varied, haha).
Sophie girl at 2 weeks weighs 8 lbs 12 oz and is now 20 3/4 inches long! And yet somehow she is still swimming in her newborn clothing. Go figure.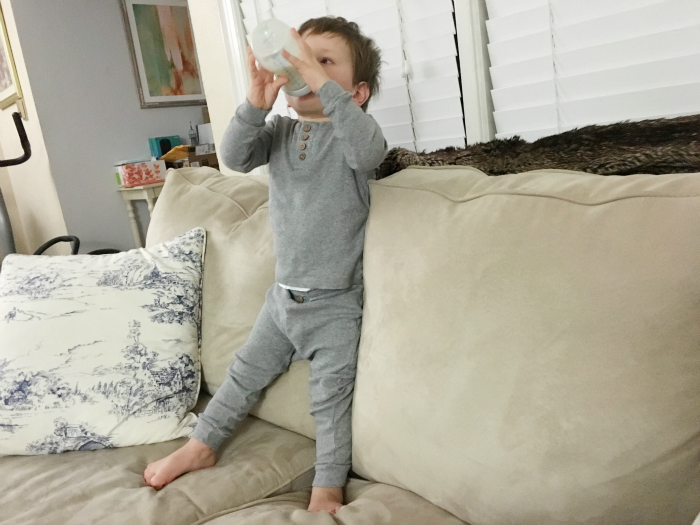 pjs: c/o burt's bees
And this is how Sam prefers to chug his bedtime bottle these days, at 21 months. He keeps us so entertained. ;)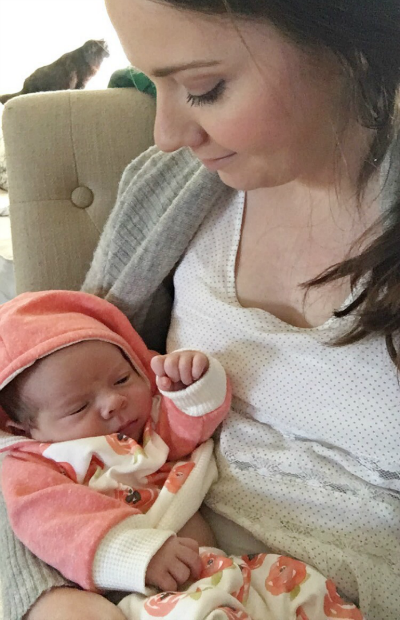 And thiiiis is Sophie celebrating her healthy check up! Fist pump!!
Happy weekend, friends! I hope you have a great one! We'll more than likely be relaxing and trying to get some much needed sleep, whenever and however we can get it. ;)
xo