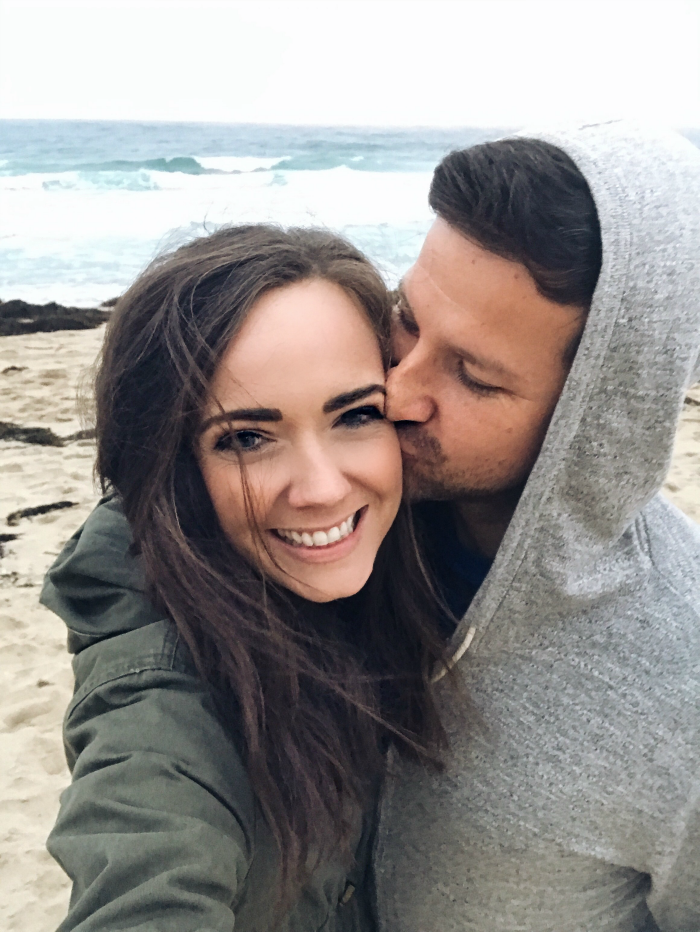 Well, we did it guys! We FINALLY went on an overnight trip sans babies!!! Zack surprised me for my 30th, and it was THE BEST. It was just a quick little overnight trip to Monterey, which is about a 3 hour drive from here, but gosh was it just what the doctor ordered! It was rejuvenating, it gave us a chance to connect and just "be" without the little ones. God bless Zack for thinking up this trip, and God bless his parents for watching our babies!! Seriously, just being able to relax on the beach without a care in the world? Ugh, it was heaven.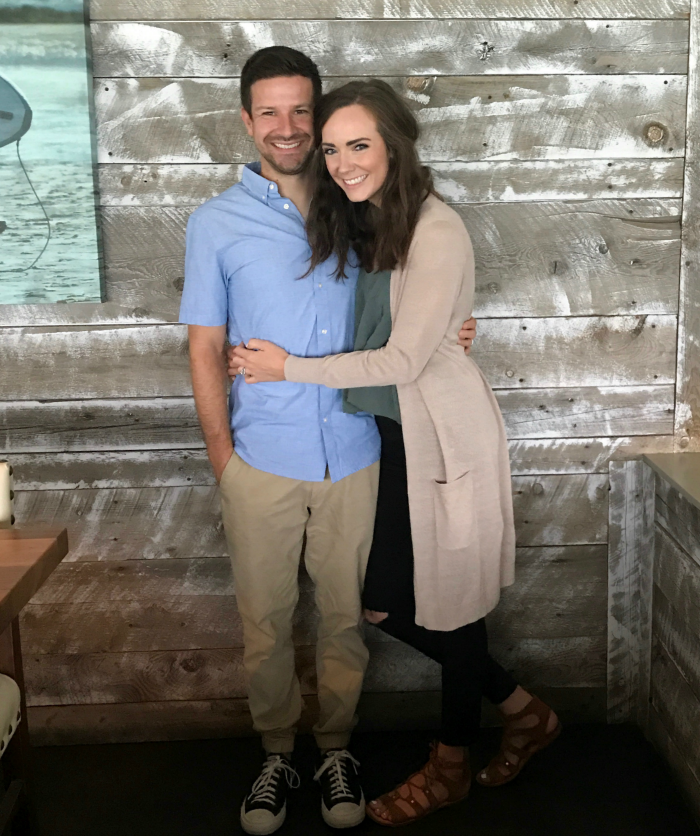 sweater | top | jeans | sandals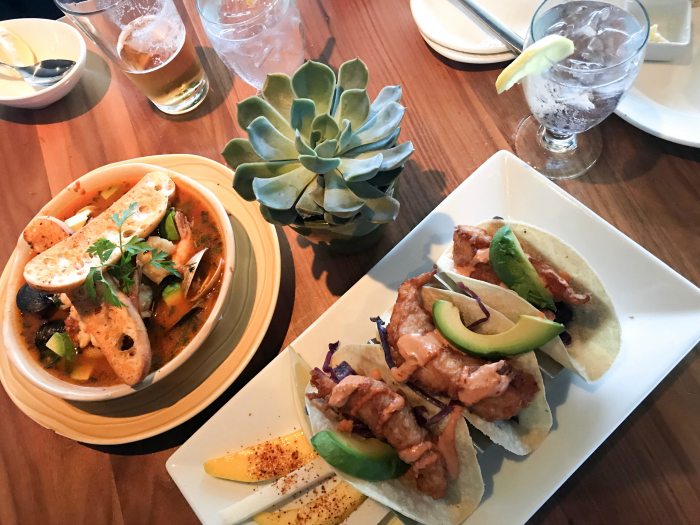 Right when we got there we first stared in awe at our hotel (we stayed at the Monterey Tides Hotel, and it is LITERALLY right on the beach!! Our room's view was just ocean, it was a DREAM!! Kudos to Zack for finding this gem!) and then we got ready and headed to the hotel restaurant. Ends up this was the best meal of our trip! Cioppino and fish tacos that were both phenomenal. Highly recommend this place if you're ever in the area!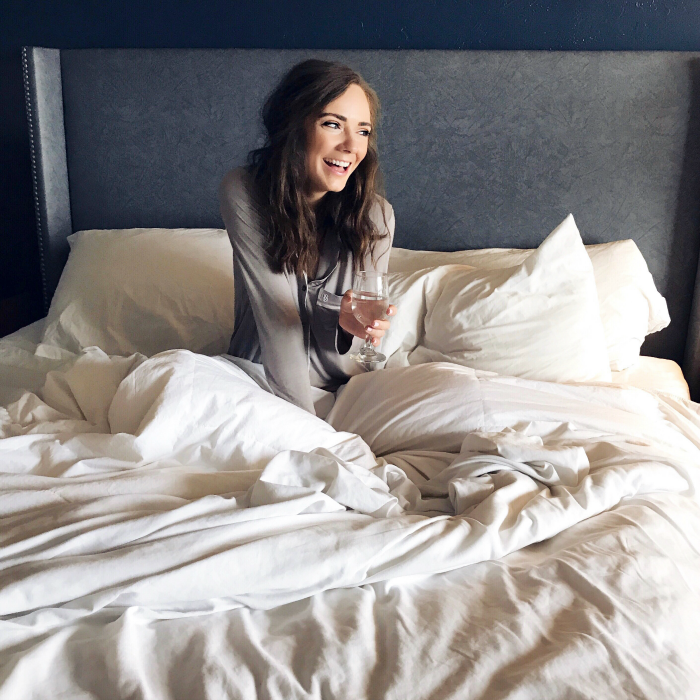 I woke up like this. ;)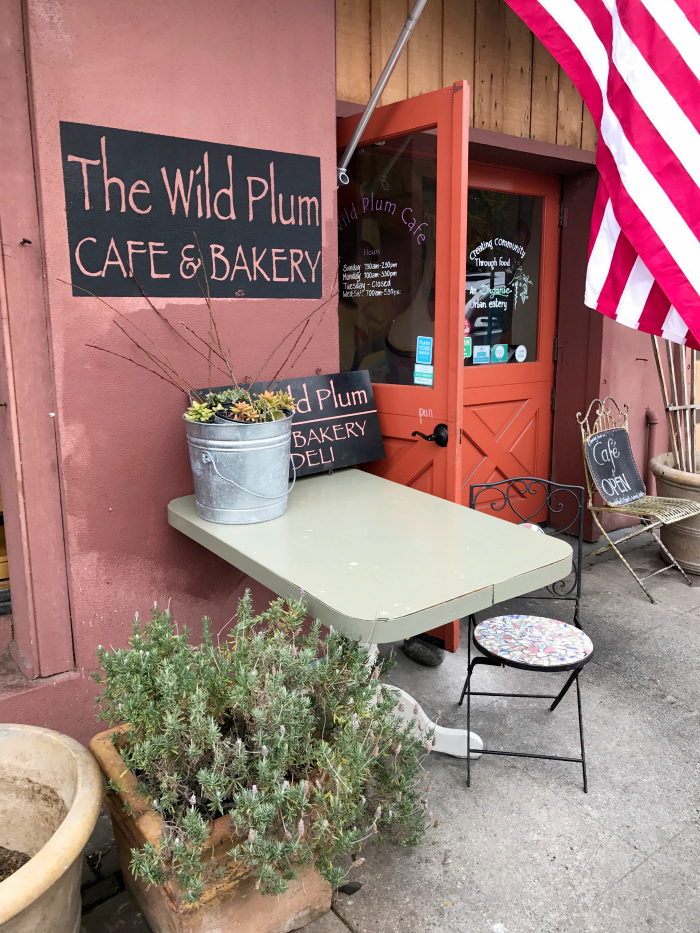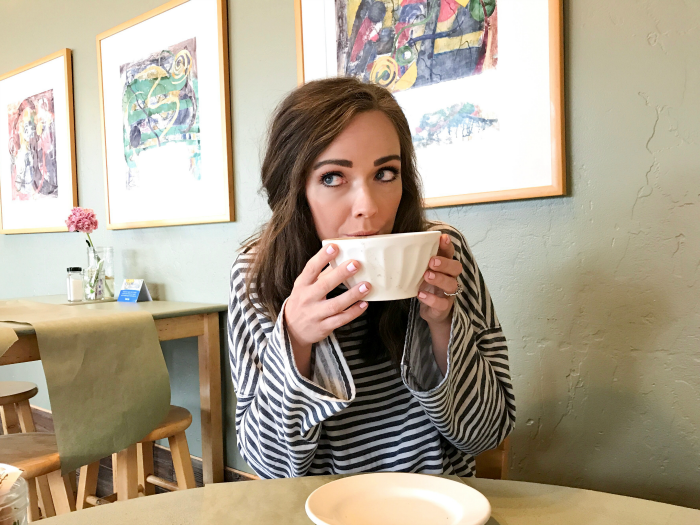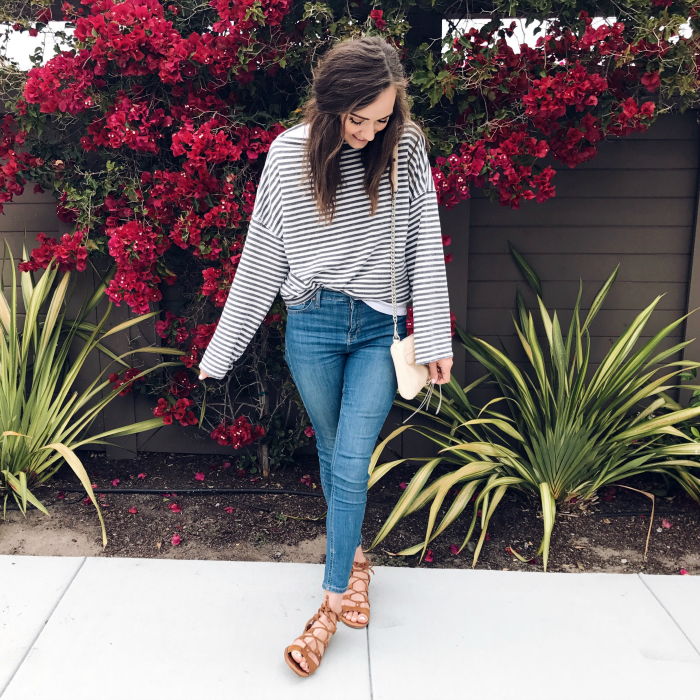 top | jeans | tee | sandals | similar bag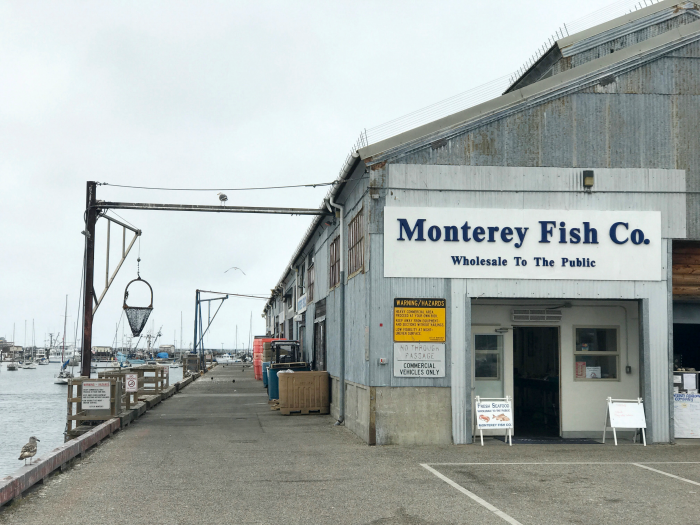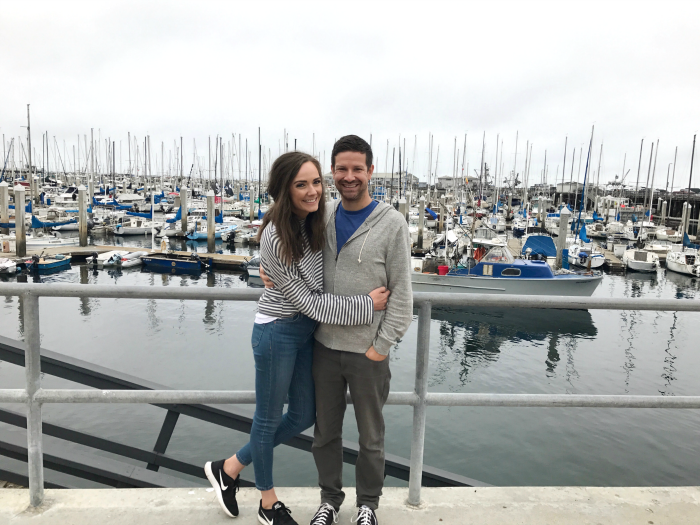 Then we stopped at Pacific Grove and got coffee and checked out Lovers Point, and drove along the 17 Mile Drive through Pebble Beach and into Carmel- the CUTEST little town ever!!!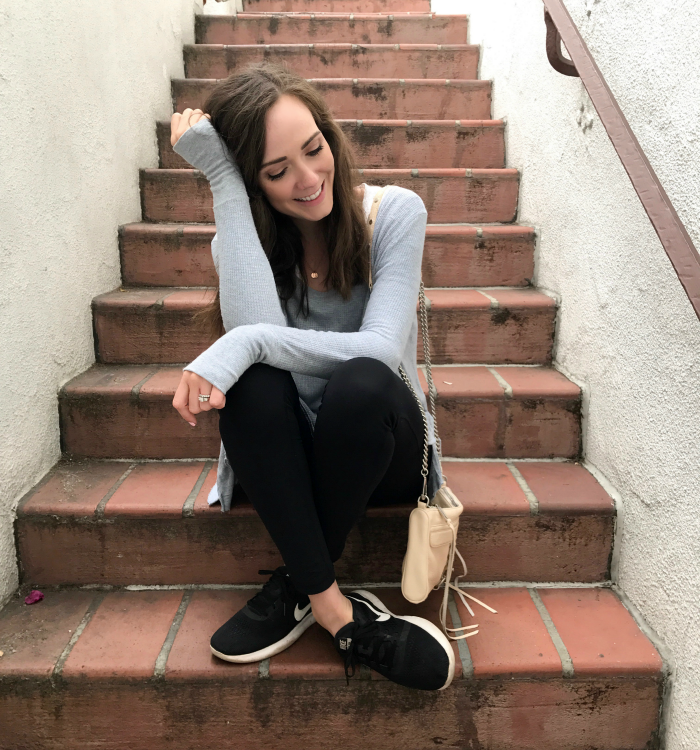 sweater | leggings | shoes | similar bag
We walked around, window shopped and had some drinks and calamari before it was time to head home!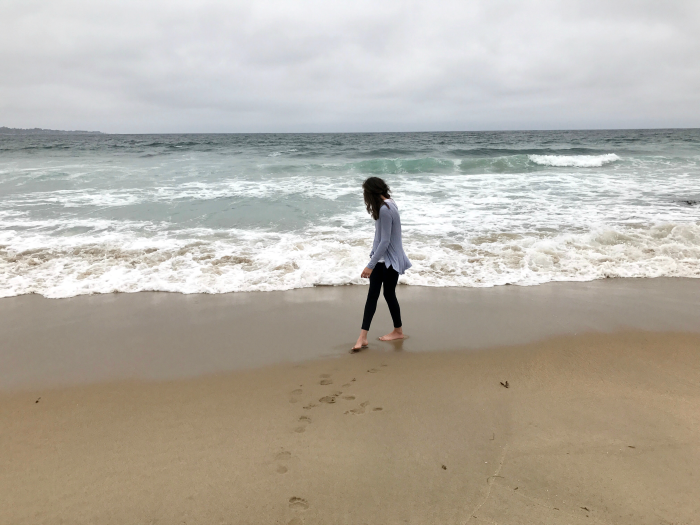 sweater | leggings
This trip was JUST what my soul needed! Now I'm ready for whatever may come. ;) And I'm already dreaming of our next trip!
xo
Read More on Katie Did What