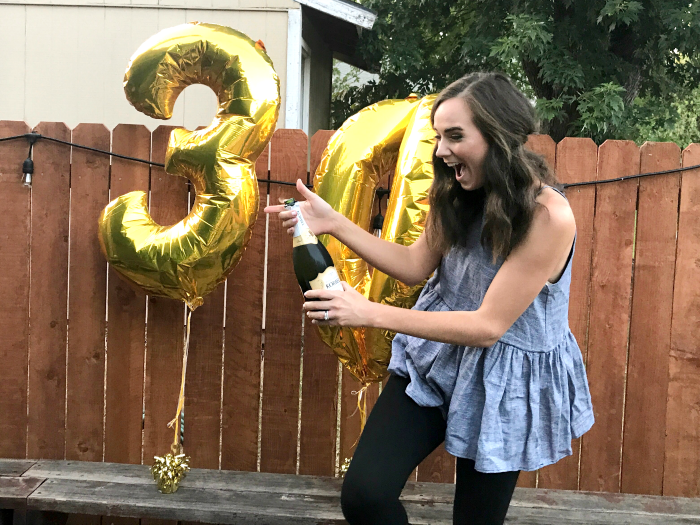 top | leggings
So this weekend didn't go as planned, like at all. We were supposed to have family photos on Friday and then my birthday party on Saturday, but Sam woke up with a fever on Friday (so we rescheduled the photos) and then Zack got super sick (ends up he has strep throat), soooo the party was pushed back a week, too. Which was a really hard decision, but one that needed to be made.
Here's the thing about life: it happens. And you can either wallow in misery and bitterness, or roll with the punches and make the most with what you have. I like to do the former for a good 5-10 minutes (okay, sometimes much longer than that, let's be honest), and then forge on with the latter. Because ain't nobody got time for wallowing, it just makes life LAME. And it makes whatever your situation is, much much worse. SO. We made the most with what we had!
And yes, I cried like 10 times having to reschedule my party. Because self-pity parties are fun, and also I'm a Cancer, which I mean I'm not big on horoscopes or anything, but the personality profile for Cancers is spot on with me: soooo sensitive! TOO sensitive, I admit, sometimes. Can't help it. It's who I am. So yeah. The self-pity party for sure happened, in lieu of the actual party.
BUT. Then in the spirit of making the best of the situation, after a looooong day of keeping the babies alive/entertained whilst also taking care of my sweet hubby (whenever he's sick, I am reminded of just how much he does around here!!! It's HARD having him down for the count, and none of us like it!!), some of my besties came over and we had a little impromptu party! It was SO fun. Love those girls so much. My sisters.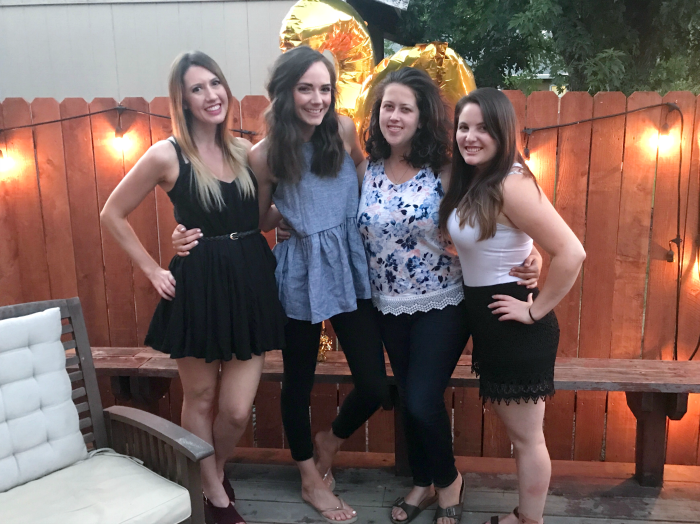 It was so special, especially because 2/3 of them wouldn't be able to make it to the actual rescheduled party next weekend, so it was really good to be able to celebrate with them and spend some quality time. And drink champagne and have a dance party, because that also is important and that also happened.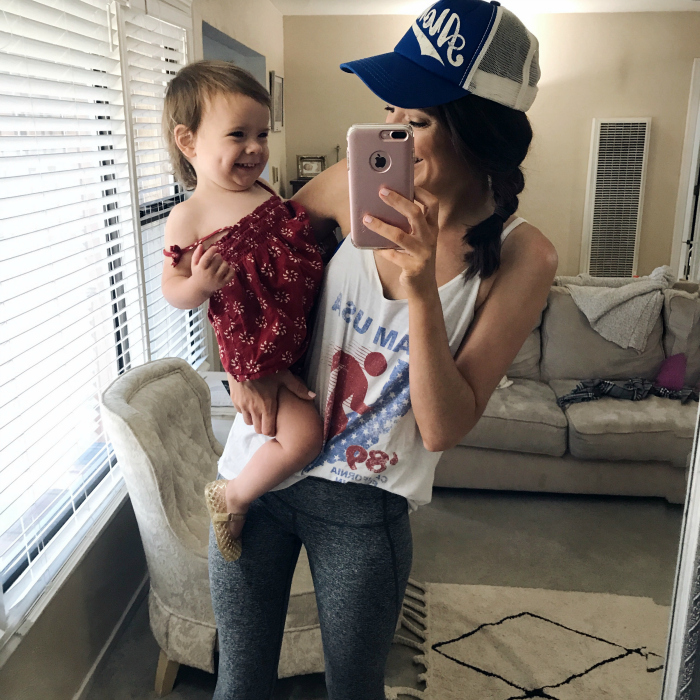 This photo, from when we got back from our trip, makes me SO HAPPY. Look at that smile! As much as I absolutely LOVED my birthday trip and spending time just me and Zack, goodness did I miss this little peanut and those dimples of hers! (And thanks to Popsugar Must Have box for the cutest new hat! Perfect for summer! Use code SHOP5 for $5 off your first box!)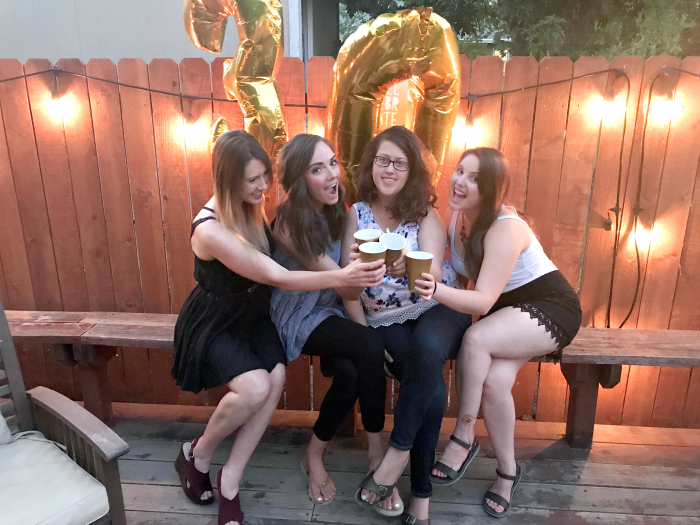 Other than that, we went on walks and spent a LOT of time outside playing with the water table and making messes with fingerpaint. How cute is this little art project we did for the 4th (fireworks!!)? I think I had more fun than either of the kids making it. ;) Sophie does NOT like fingerpaint and it literally makes her upset just having it on her hands???? Sooooo… That's fun, haha. And Sam looooves fingerpaint but wasn't too into the actual craft, which is fine. It's fine. Really.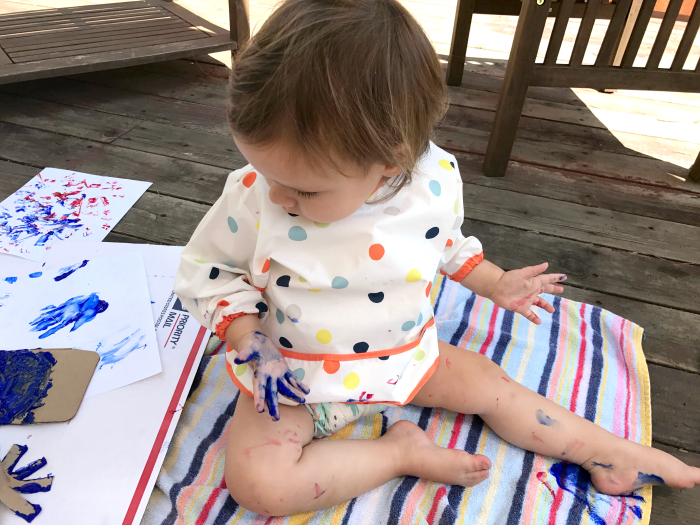 Tomorrow is the 4th, and we're having a little BBQ here at our house with family! Should be really low-key and fun! Praying Zack is back to health so we don't have to cancel this too. ;) BUT. If we do, we will still make the most of it! Because that is the only way to live! Can I get an amen?!
What are your plans for the 4th?? Any fun traditions?
xo