Sponsored by Seventh Generation. All opinions are my own.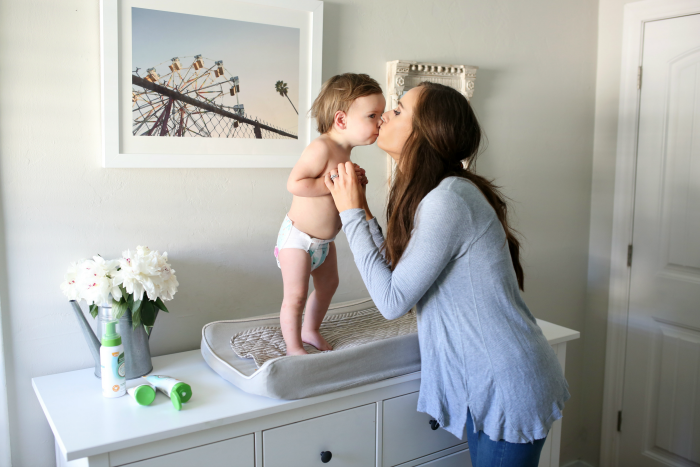 One thing that I have become more and more passionate about is using clean products in our home. Before babies it didn't really matter too much to me but now that I have babies, I care much more and have realized just how important it is to use all natural products that are not only good for us as consumers but also for the environment! It matters.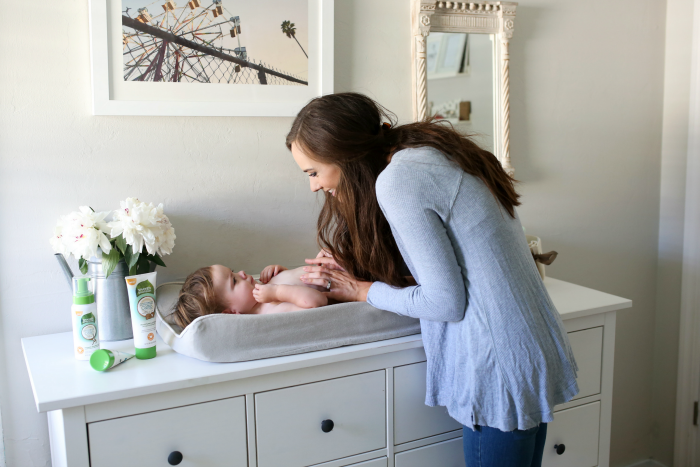 It's funny how much your perspective on the products that you use for yourself and your family changes so much once you have kids— at least it has for me. It matters more. Because it isn't just me anymore— it's my babies. And I'm kind of a little protective over them. I've noticed myself caring so much more about the ingredients in the products we use and actually paying attention to it. I'm going to go ahead and say that is a very GOOD thing!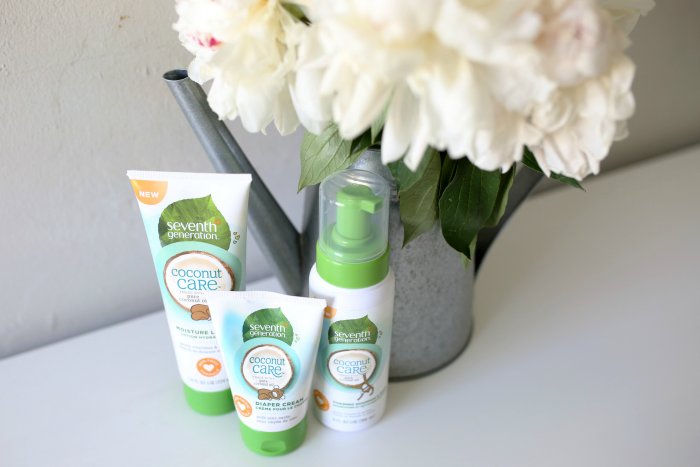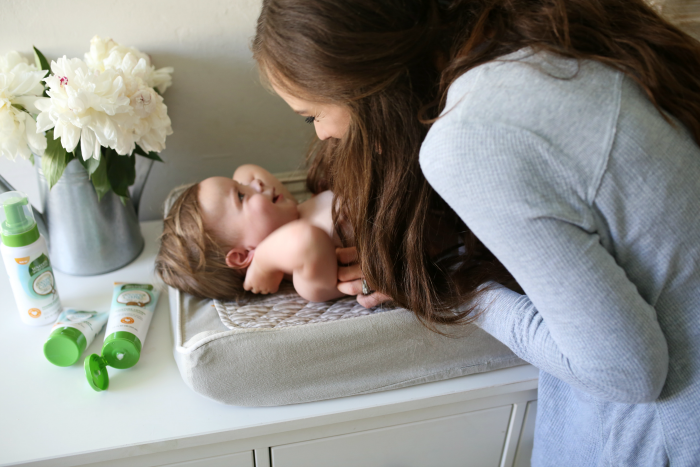 This is precisely why we use and love Seventh Generation products— they're natural, organic, gentle and they use sustainable ingredients that help protect forest habitats and animals! How amazing is that?!
Today I'm partnering with Seventh Generation to share their newest line, Seventh Generation's Coconut Care. Babies have the most sensitive, perfect and pure skin and that is NOT something to be messed with and to slather toxins onto. No, siree! Only the best for my little ones and their buttery smooth and oh-so-sensitive skin! I am LOVING this line (lotion, diaper cream and body wash), as it's gentle enough for Sophie's delicate skin and it also smells so lovely— like opening up a fresh coconut. :) Seriously. It's heavenly, but also not overly scented, which I appreciate. Subtlety is best!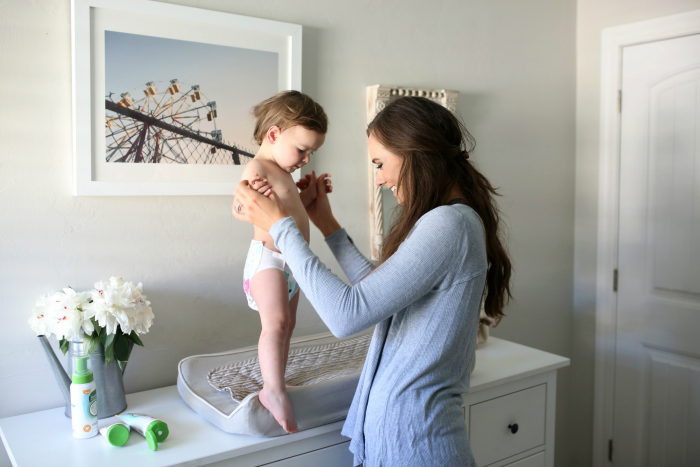 Bath time is a favorite around here, mostly honestly because of the after-bath-time-lotion-session. It's kind of the best thing ever. A snuggly clean baby and yummy lotion and closeness—there's just something magical about it all. And this line has made it even more fun, for everyone. ;) And yes, I have used it on myself, if you must know. I'm telling you, guys. Give me ALL OF THE coconut!
What are your favorite products to use in your household?
xo
Read More on Katie Did What