top | jeans
Hey friends! I hope you had a great 4th of July!! Ours was so much fun! We celebrated on Monday and Tuesday, and it literally felt like a 5 day weekend, I'm totally thrown off today to be honest. Like… What DAY is it?! What time is it?? WHERE AM I??? These are my current feelings lol. I'll get back on track soon enough… Hopefully! Anyway, some photos from our festive fourth…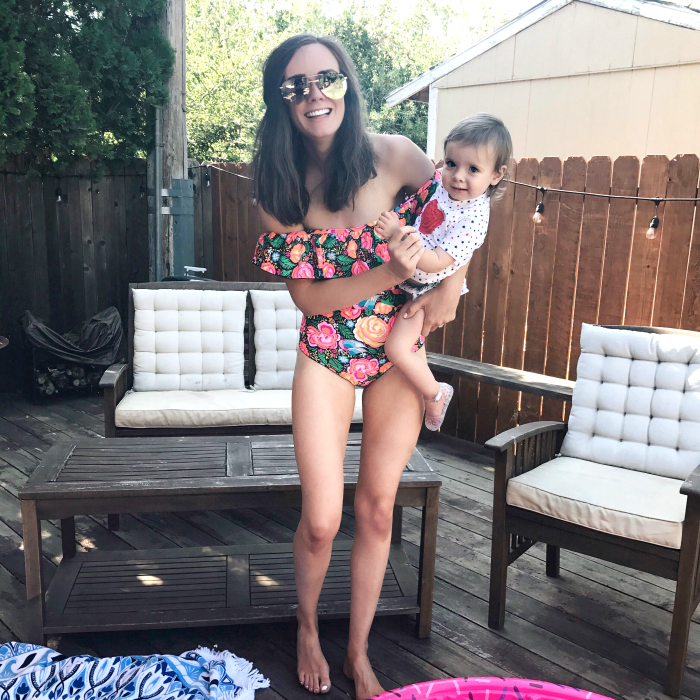 suit (sold out, but similar here!) | sophie's suit c/o
A little pool fun, in our awesome $10 Target pool! Sophie was NOT a big fan… I think the water was a bit too chilly for her, sweet thing. And of course Sam thought it was the most hilarious thing ever… Siblings!
We had a BBQ at our house with family, and then watched fireworks with our neighbors! Super fun and laid-back day. Just how we like it!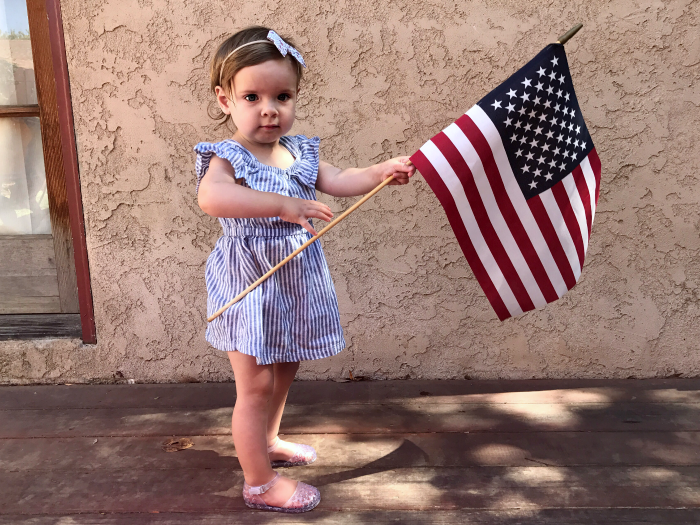 dress | jellies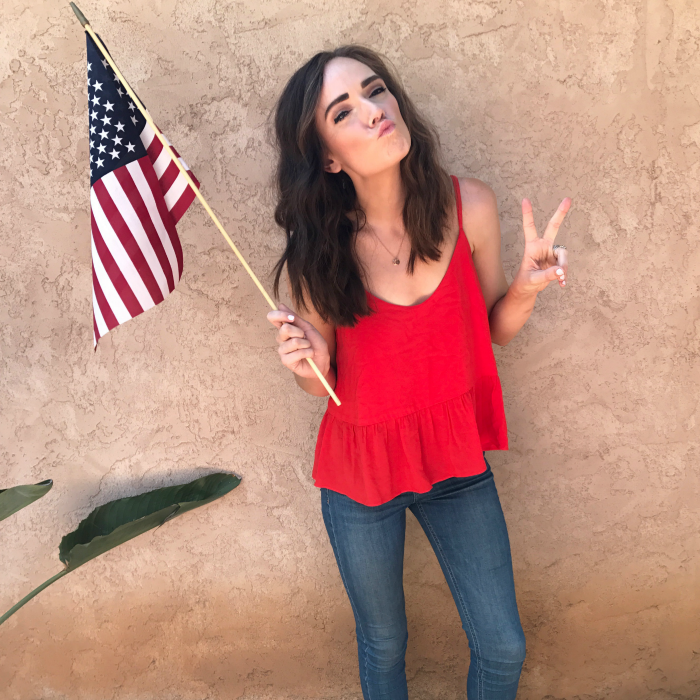 Being all sorts of patriotic.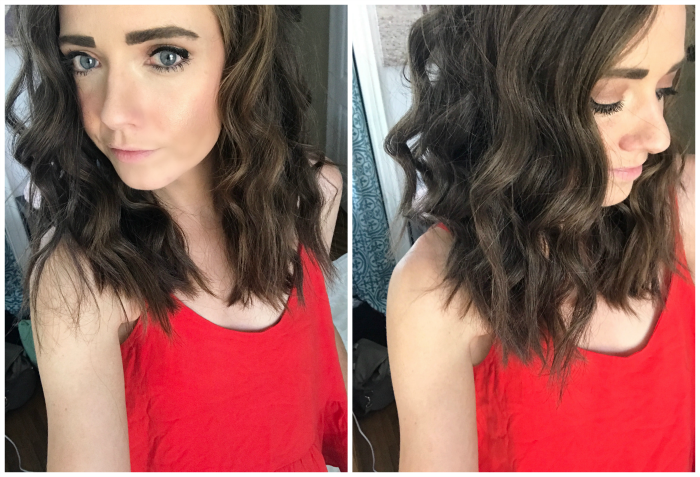 ALSO. I just received a few beautiful products from T3 and HAVE to share- my favorite of which is the T3 Whirl Trio interchangeable wands. Because not only are they absolutely gorgeous (hello, rose gold!!), but they are amazing quality and work the best of any hot hair tools I've used. Now, I am curling iron challenged- I just can never make my hair look good with one, and plus my hair is so thick and there's so much of it, it just never holds a curl for long.
UNTIL NOW.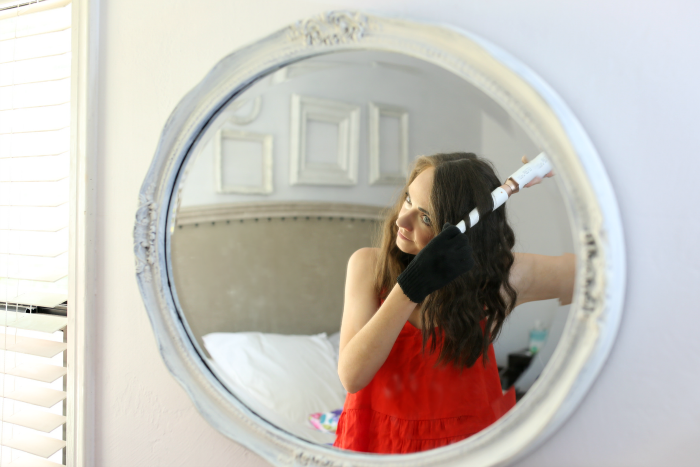 top | hair wand c/o
I tried out the t3 whirl trio wands annnnd GUYS. Life changing. Look at that curl!! It holds! And actually really does hold, all day, and then I get nice looser curls the next day! This never happens- never, ever. Can you tell I'm excited about this product?! PLUS, the wands are sooooo easy to use. Even someone who has no idea how to curl her hair can use these! You just wrap your hair around, hold for 20 seconds, and voila! So good. Yes, they are pricey, but so worth every single penny, in my opinion.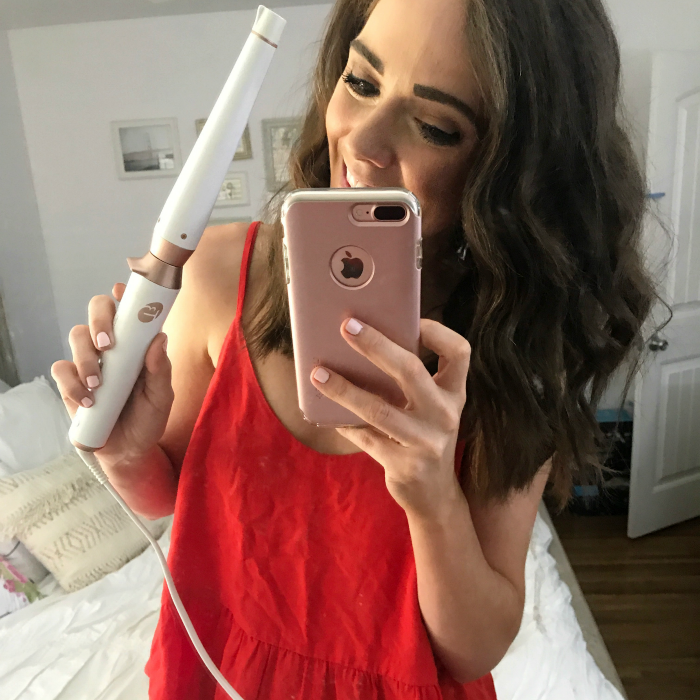 Anyway. I'm in love. I just had to let you know. ;)
Annnnd now I'll actually be "doing my hair" more, because it's just so easy! But, I'll still be living that no-brush-dry-shampoo life. Don't you worry. I would never get toooo crazy.
How was your holiday??
Any life-changing products you've discovered lately?
xo
Read More on Katie Did What