This post is in partnership with Motorola. All opinions are 100% my own.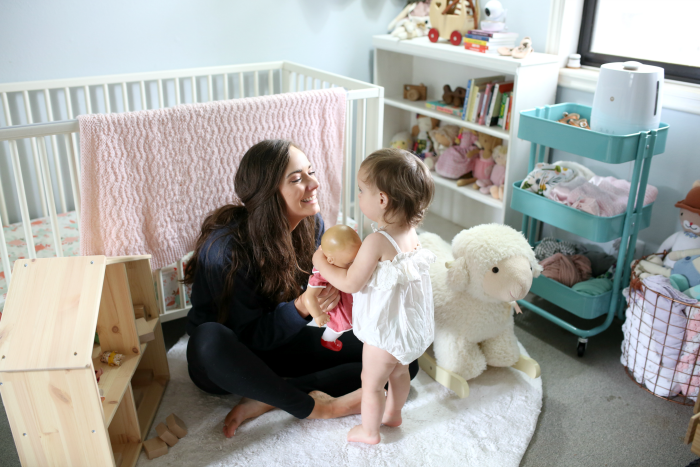 Playing with my kids is one of my favorite things to do- and good thing, too, because it's also something I do alll of the time. ;) I truly believe that being a parent and fostering a relationship with your child means so much more than simply keeping said child alive and well- it means showing interest in what interests them, it means acting silly and crazy, it means getting down on the floor and playing with them- really playing with them. And it's my favorite part of motherhood. :) What allows me to have more time playing and enjoying quality time with my kiddos is using products in the nursery that actually make our life easier. I mean who doesn't like easy?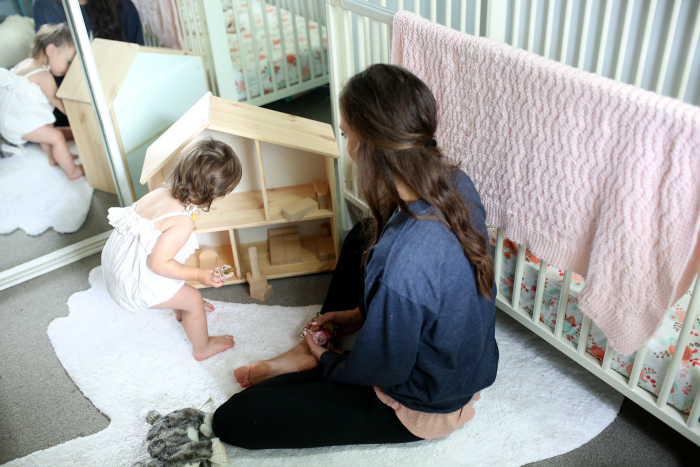 Today I've teamed up with Motorola once again to share some of our favorite pieces from their new Smart Nursery line that have truly made our lives with a baby easier!! We recently found out Sophie has eczema, and it couldn't have been better timing to be introduced to the Motorola Smart Nursery Humdifier+!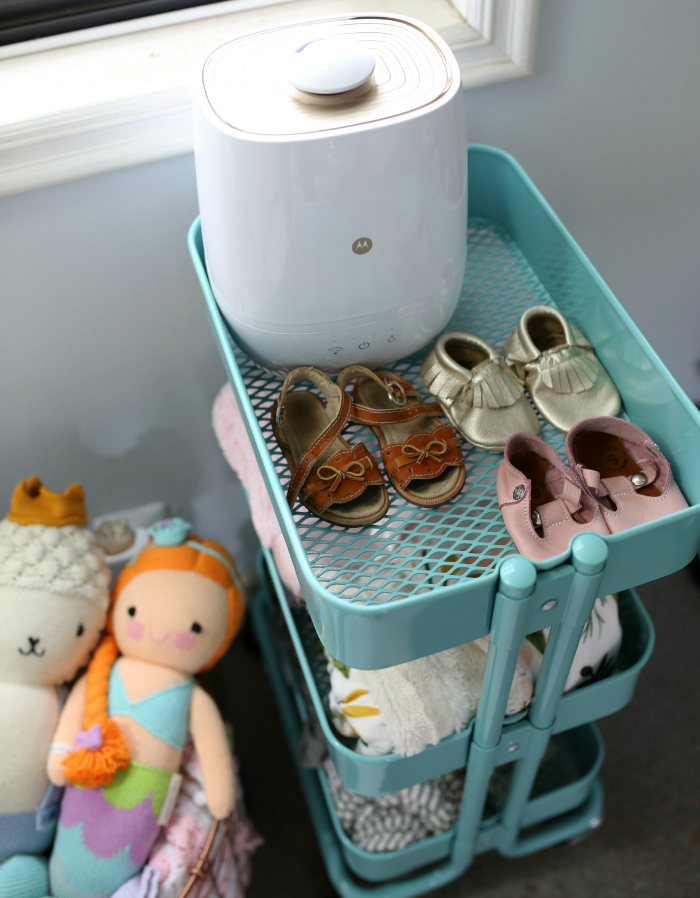 Since we live in such a dry climate here in California, this humidifer adds much-needed moisture to the air, and since Sophie has dry skin it is the perfect addition to her room! We turn it on for naps and bedtime, and it helps to moisturize her skin, while creating a calming environment. Win-win! Also, it's gorgeous (as are all of the pieces from the line, might I add). I mean, you can't go wrong with gold details. ;) Like all the Smart Nursery products, the Humidifier can be controlled by the Hubble Connect for Smart Nursery app for smartphones and tablets. I can increase or decrease the moisture level in Sophie's room right from my phone, making sure she is perfectly comfortable! What's easier than that?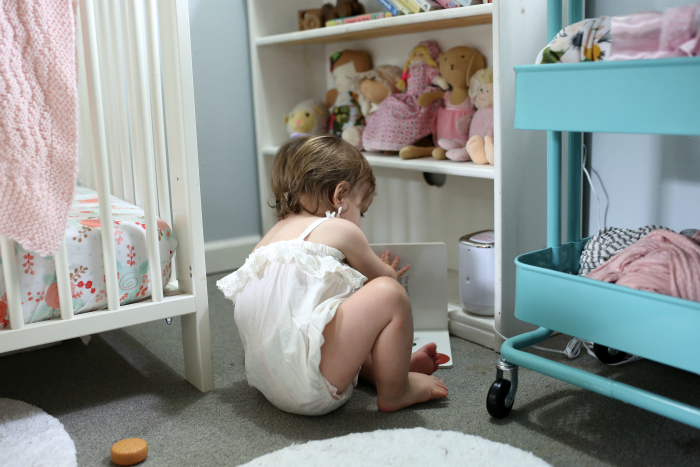 Another item we're loving is the Motorola Smart Nursery Dream Machine (you can see it on the bottom of her bookshelf there). I love that it's discreet and blends in with her nursery so beautifully. The machine has a night light, projector with 3 animated scenes, multiple lullabies that play, and a few white noise options, including womb noises (heartbeat, water) to soothe baby while she sleeps. We are HUGE fans of white noise here, and this has been useful in getting her sleepy! The best part of all of this is that you can control everything from the Hubble app on your phone, so you don't have to enter the room. This is huge, as entering the room can equal disaster. ;)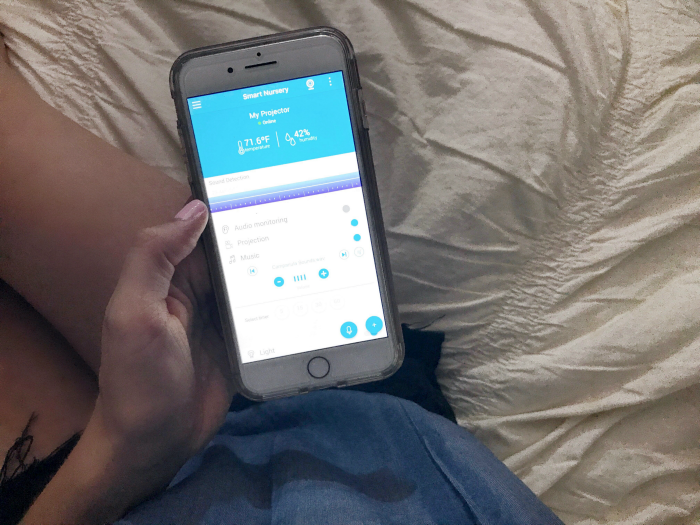 We are also using the Motorola Smart Nursery Baby & Me Scale, which is SO cool, guys. I'm kind of obsessed with weighing my babies, so it's nice to be able to do it reliably at home. This one is also hooked up to the Hubble app on your phone so you can easily track baby's weight gain and growth, and see other stats! LOVE that so much!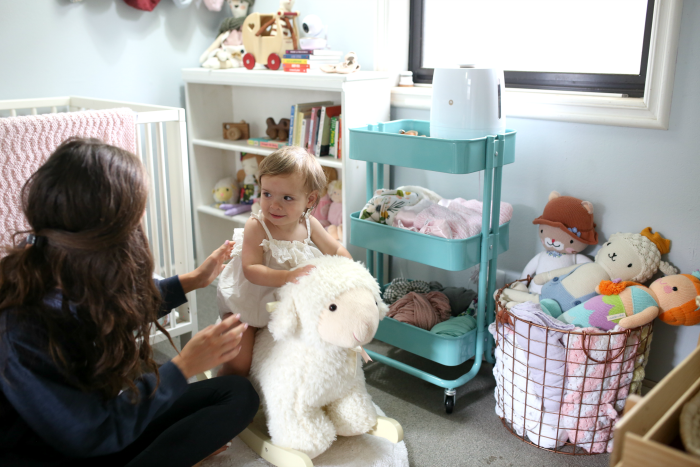 When you have kids, your need for things to be easier reaches an all-time high. Having these products in our arsenal has made it so much easier and simpler for us to monitor and take care of our little ones, in a few different ways! Which leads to more play time! :)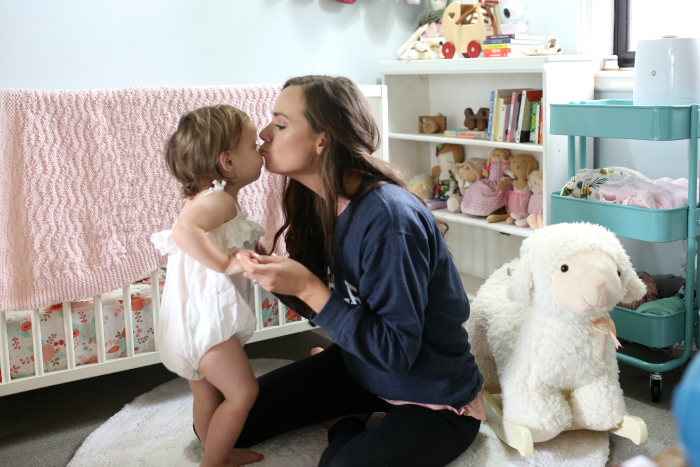 What are some of your favorite baby products right now?
xo