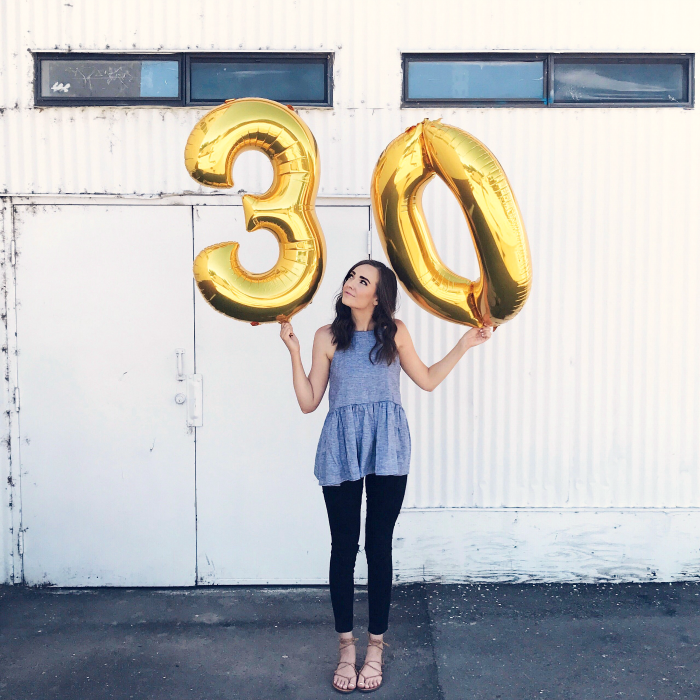 top || jeans || sandals || hair curling wand (obsessed! it's pricey, but SO good!)
Well, it happened. I turned 30. And I lived to tell. ;) No, but seriously, I think I had a sufficient freak-out in the weeks leading up to my birthday, so by the time my actual birthday was here and I was indeed 30, I was really actually fine, even READY, for it. Funny how that happens. So, here it is. 30. A brand new decade to make more memories and do big things. And I'm pretty darn excited about it.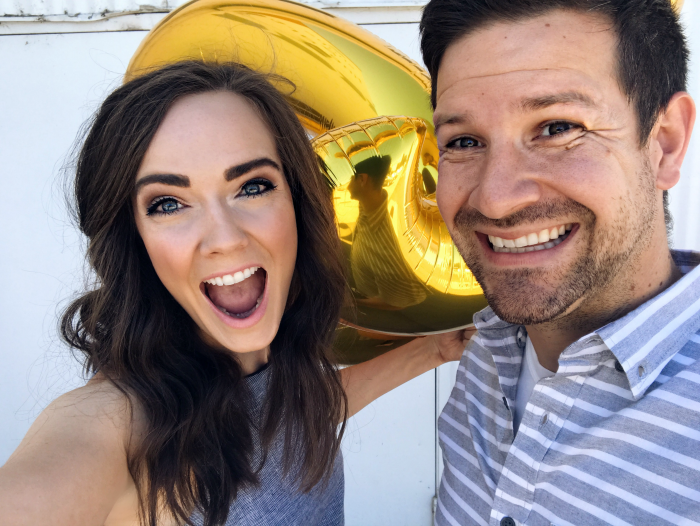 Hopefully this doesn't mean I have to be TOO mature now… Hm.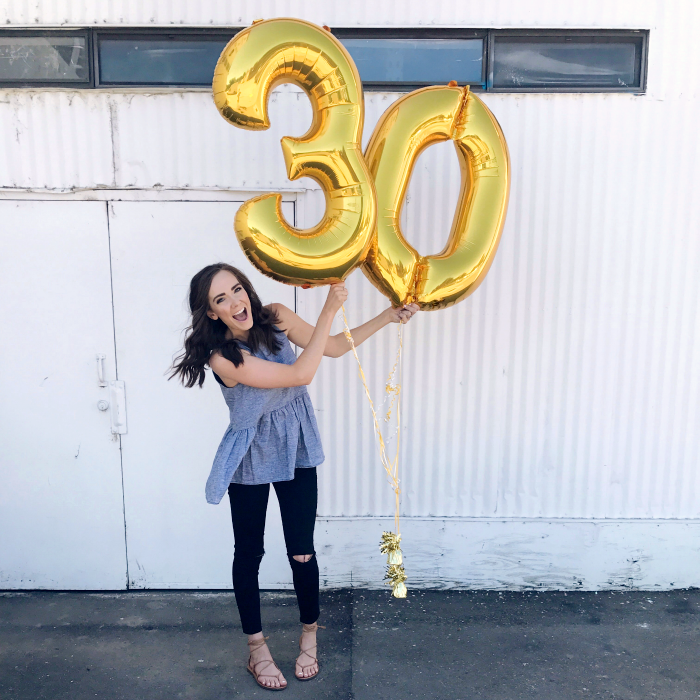 Zack surprised me at the end of the workout and brought balloons and coffee for everyone! The way to all mamas hearts: coffee. ;) Love that man of mine!!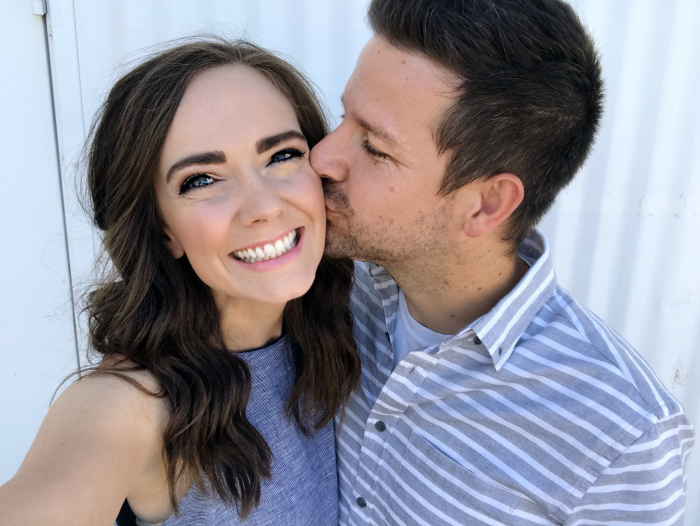 Then the grandparents came over and watched the kids and Zack and I did a little shopping and got dinner. It. Was. The. BEST.
AND! Zack also surprised me with a little overnight trip to Monterey!!! Which is where we currently are. Enjoying the beautiful brisk weather, eating lots of delicious food, walking around the town and lying on the beach, doing NOTHING. Heaven. More photos to come of our little trip- the first night away from the kids!! Eeek!
xo
p.s. THANK YOU all for the birthday wishes! You sure know how to make a girl feel special and loved!! :)