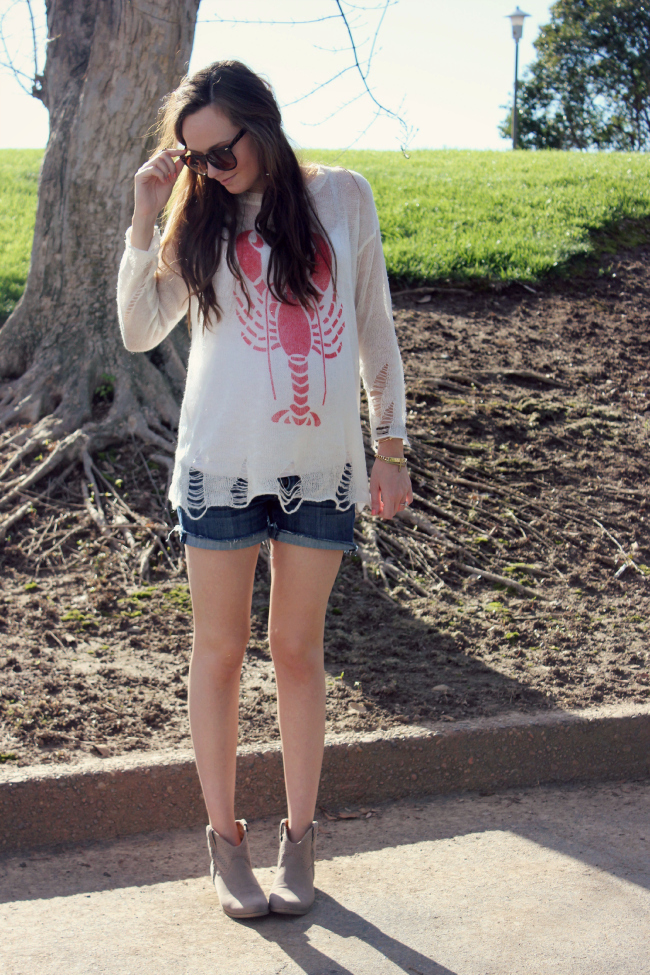 sweater: c/o oasap (here)
shorts: american eagle
booties: target (similar here and here)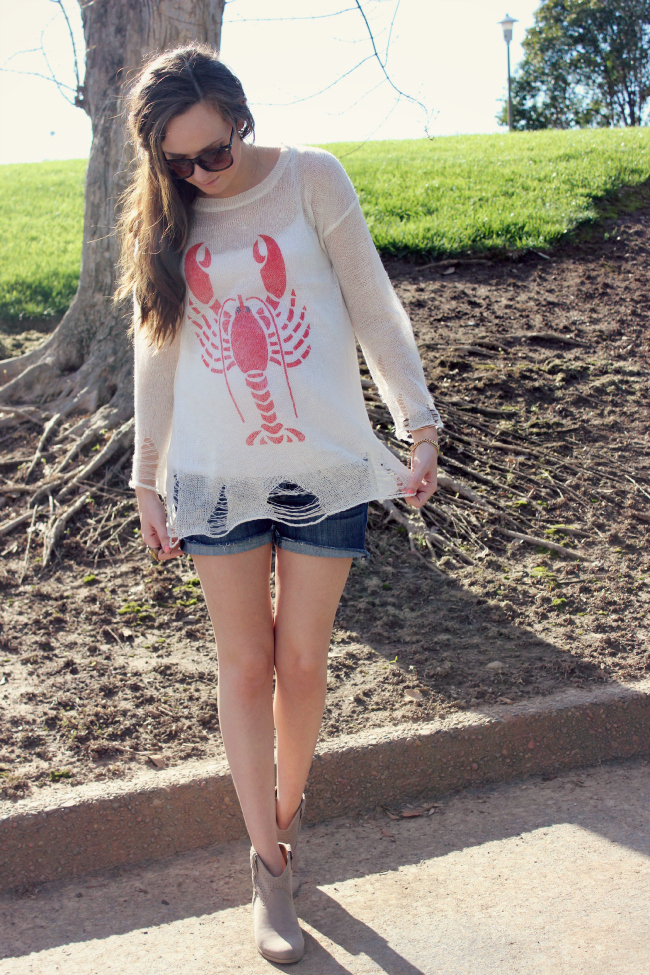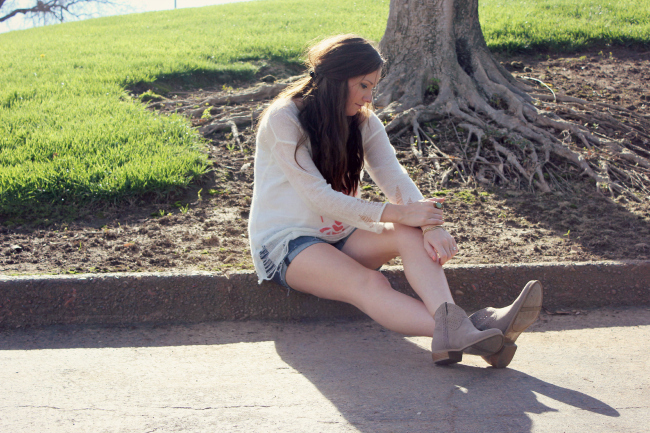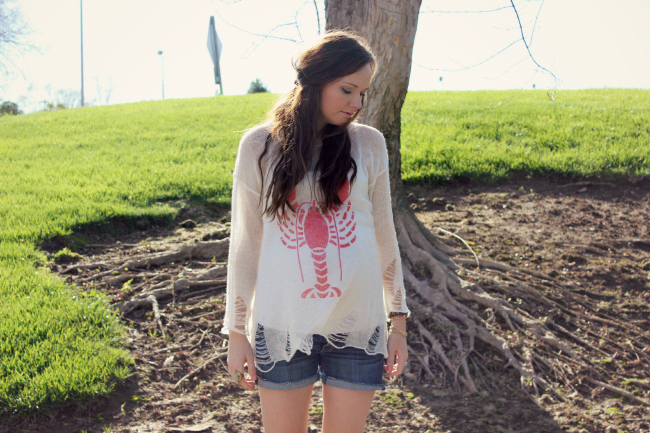 So hi. My name's Katie and today I'm wearing my lobster sweater. I feel like everybody should have a lobster sweater, non? What's more is, this sweater is identical to that one by Wildfox which is of course like a million dollars, and ain't nobody got time for that price tag. I'm pretty proud of myself for discovering this twin, which just happens to be wayyyyy more of a reasonable price. Win-win if you ask me. Remember that episode of Friends where, I think it's Phoebe, yeah, Phoebe, says, "Lobsters mate for life." That is always what pops into my head when I think of lobsters. And so. They're pretty rad in my book.
What's your favorite crustacean?
Found any good deals lately? I'm always on the hunt. ;)
Any Friends fans out there?
xo