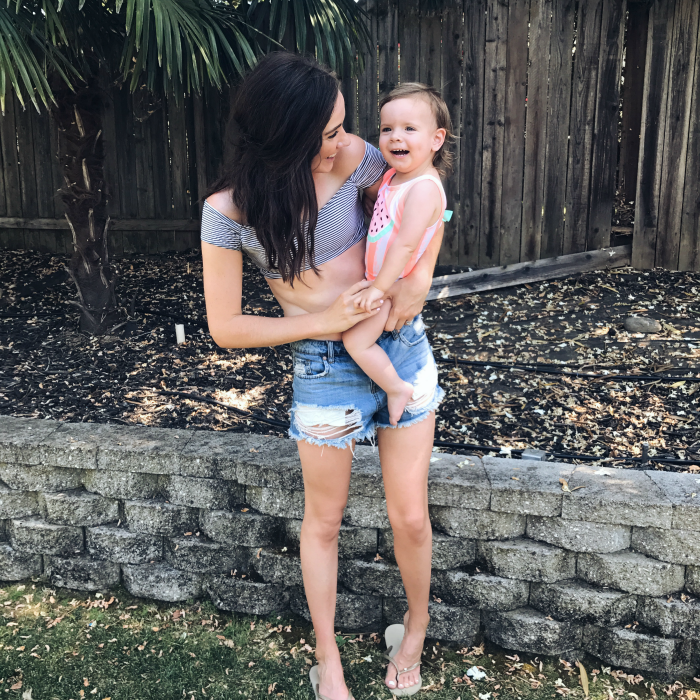 shorts || similar swimsuit here || watermelon suit
Well, today is June 26th, i.e. MY 30TH BIRTHDAY!! Ahh I'm no longer in my 20s! Crazy. I'll be spending the day with my family and then going to dinner with Zack. :) Exactly how I want to spend the day. I can't wait! In the meantime, here are some photos from our fun weekend!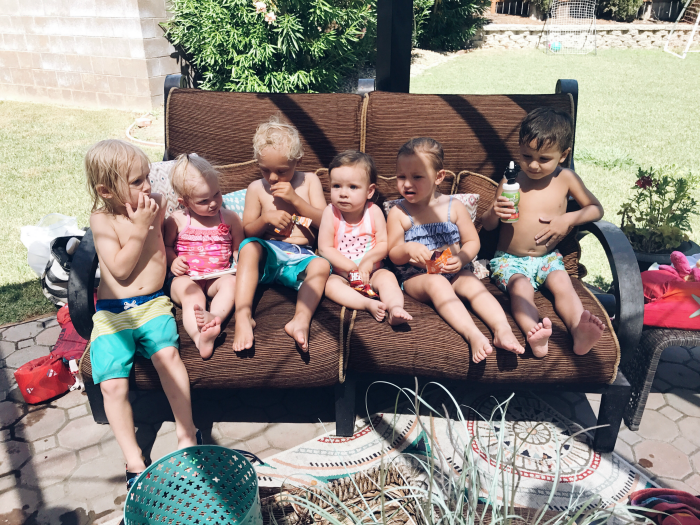 Sophie and I went to a pool party with friends on Friday. We had a blaaaast, even though it was totally during her naptime. Sweet girl was such a trooper! And then of course she fell asleep literally the second she got in her car seat. So that called for a little car dancing to Despacito of course (I still can't get enough of that song- anyone else?! What can I say, it's just so good to dance to!), so I wasn't complaining.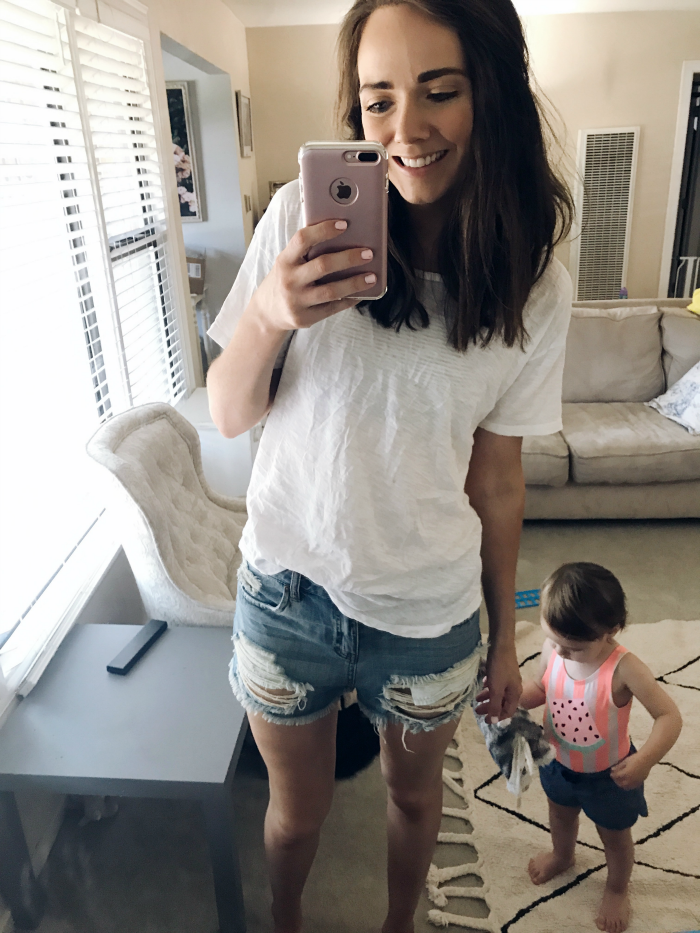 These shorts are sooo cute, right? They're the perfect swim coverup shorts. Noooot sure if I'd wear them in actual life, though, because they are SHORT. Just a warning if you're wanting to get them! I love them though. Really great over a swimusuit! ;) (Favorite tee I'm wearing is here!)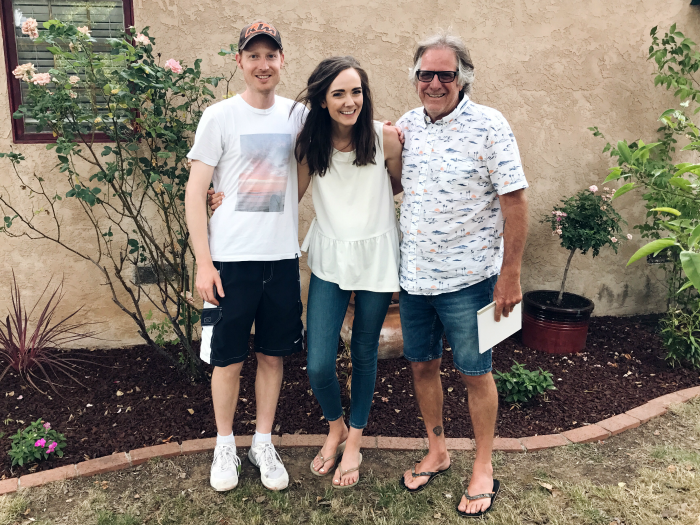 top || jeans || sandals
My brother Jeremy came into town Saturday, and we got to see him and have dinner that night. He lives in San Diego, so we don't get to see him often, but it's always so much fun getting together! Sam and Sophie loved spending time with their Uncle Jeremy and Grandpa! :) So did I. Family time is good for the soul.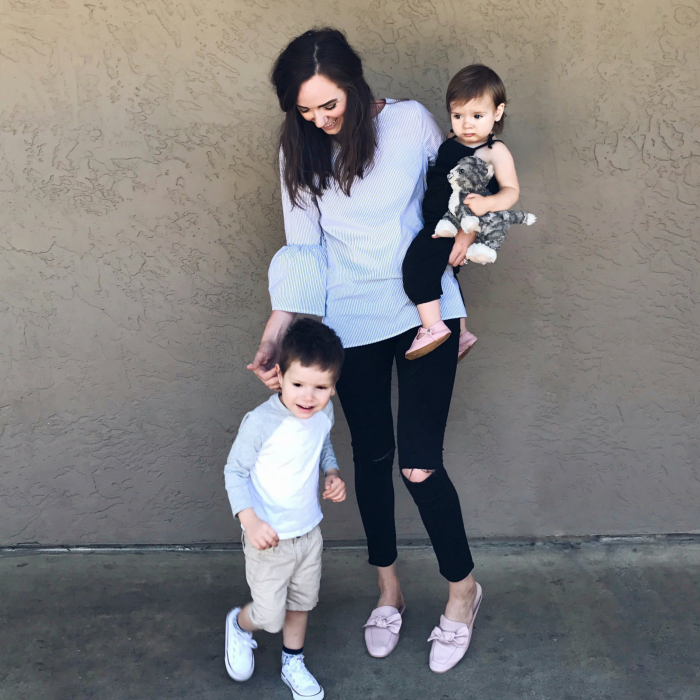 top || jeans || shoes || sophie's romper
Something I've learned: if just one of them is smiling, it's a mini miracle. ;) And no matter what, just smile through the chaos! Can I get an amen?!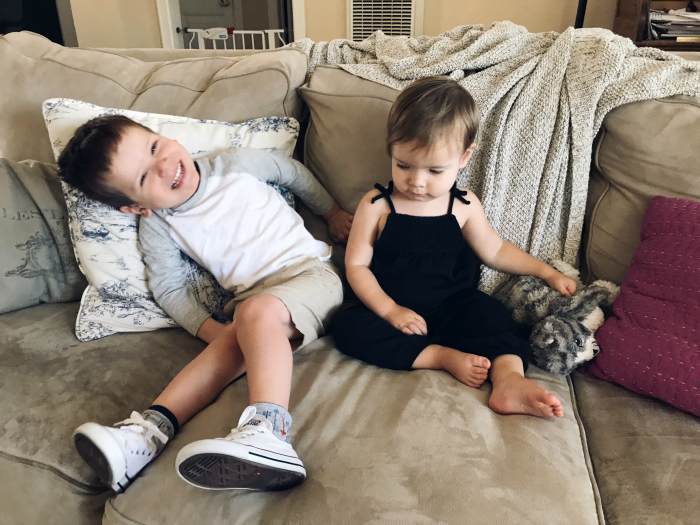 Again. One out of two ain't bad. ;) Especially when you get a smile THAT sweet!!! All of the heart eyes.
Happy Monday, friends! Have a great one!!!
xo