Happy Friday, guys!! This weekend we have a fun workout class in Old Sacramento, a pool party with friends, my brother's coming into town so we're visiting with him, church anddddd then somebody turns 30 on Monday… *cough cough* me *cough cough* So yeah… Big few days ahead!
So today, I thought it'd be fun to share some things from the week… and there's five of them, so I'm calling it the Friday Five, because that's catchy, no?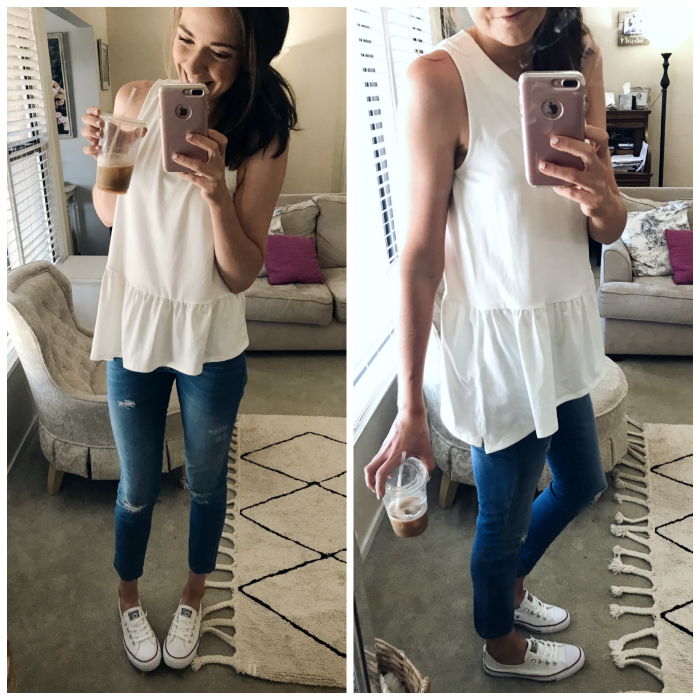 top || jeans || shoes
one || How cute is this ruffle peplum top?! The assymetrical touch is so fun! And, it's on sale for just $24! It runs big, so I suggest sizing down. I went with my normal small, but xs would have been good! Also, these jeans are the perfect summer pair- and under $55!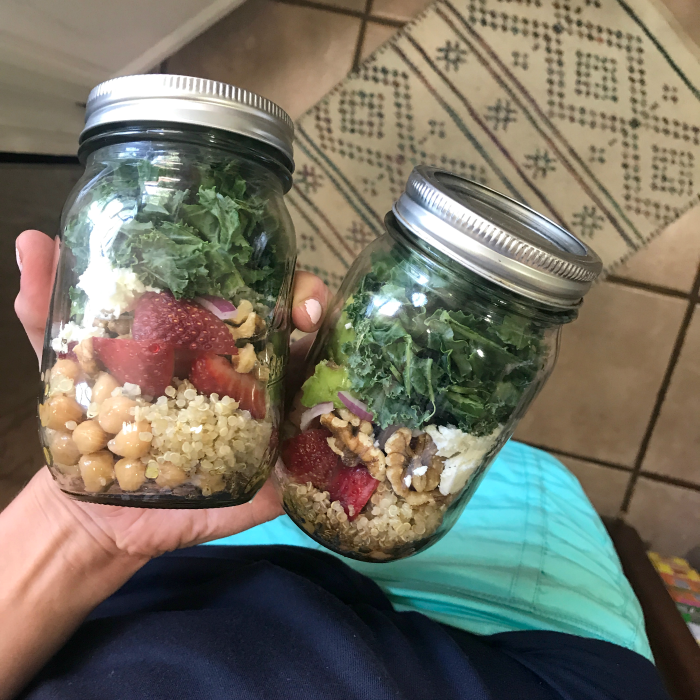 two || One of my favorite meal preps: salads in mason jars. I just throw everything I have in jars, and then they're ready to go for quick and easy lunches throughout the week! I don't know about you, but lunch is the hardest for me!! If I don't prep something ahead of time, it ain't happening. #momlife. Prepped salads for the win!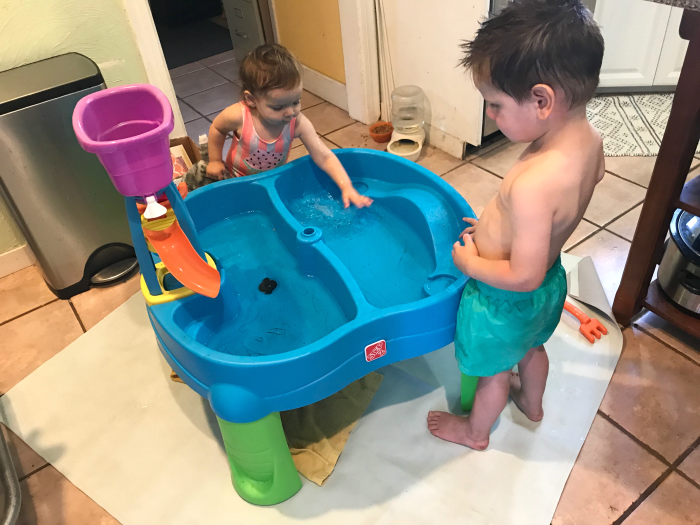 water table || play mat c/o
three || Water everything. It was 108 yesterday, and there were a lot of wasps in our backyard, so I decided to bring the water table inside and let them have at it. And they. Loved. It. Literally, this thing was like 40-something bucks at Costco and it was one of the best purchases of the summer. If you have little ones, I recommend! I found it on Amazon here!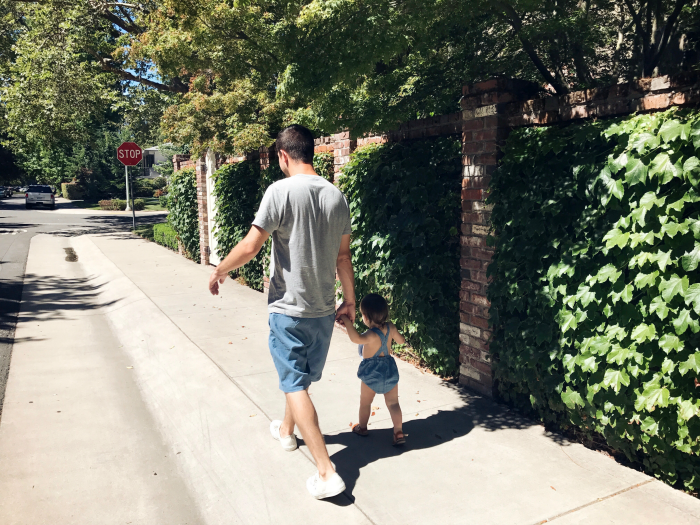 four || I just have to give a little shout-out to my sweet hubs- he's kind of amazing and the best daddy to our little ones. He LOVES being a dad, and it's the sweetest thing in the world.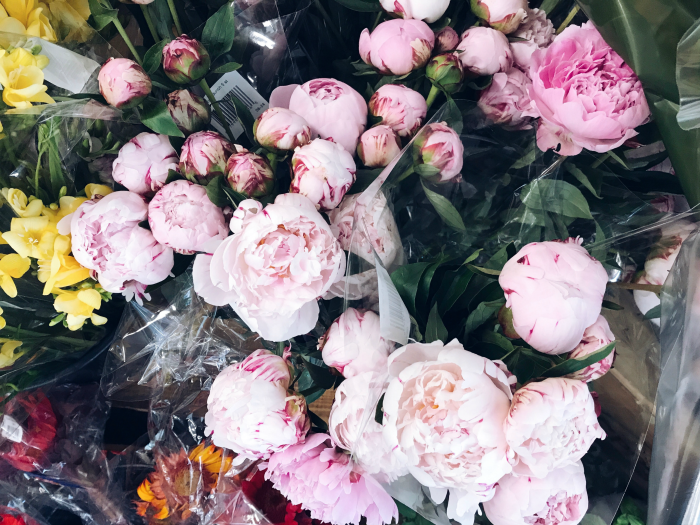 five || It's my favorite time of the year. Give me allll of the peonies!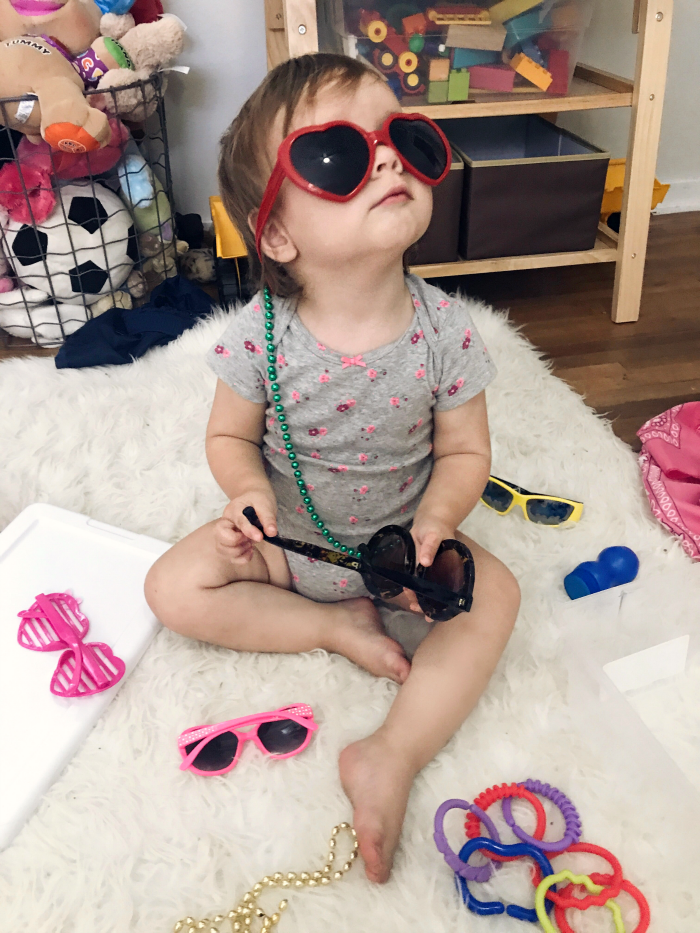 Hope you have the best weekend! Stay cool out there, friends!
xo