romper | sandals
So I've gotten a few requests to share my favorite summer clothes/sandals for babies and toddlers and where I shop for the kiddos. And since shopping is my favorite thing to do, and dressing my babies is almooooost more fun than dressing myself (okay, maybe more fun, most days), I'm all OVER this!
RELATED: Where I Shop For Baby Girl Clothes
So here we go, my favorite summer clothes for little ones!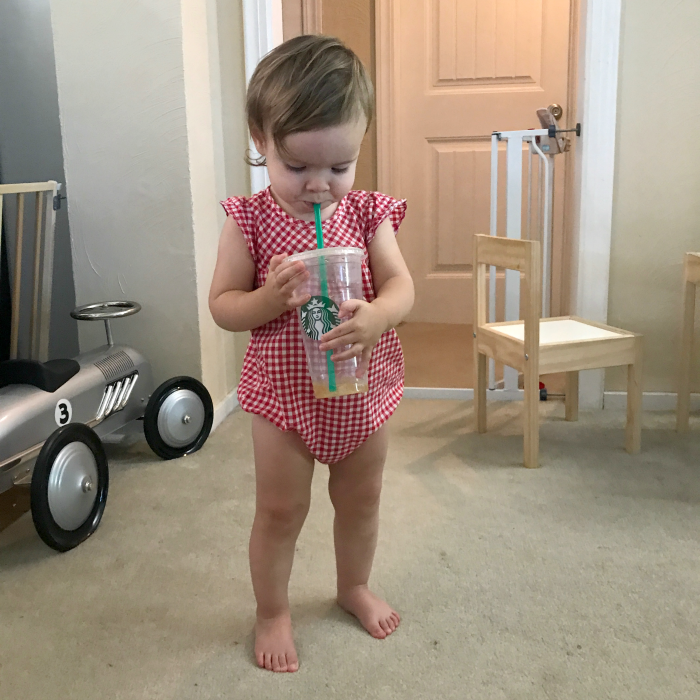 gingham romper
ROMPERS: Probably my number one favorite type of summer clothing for Sophie. She wears rompers more than any other thing, because they are so damn adorable. AND they're easy! Obsessed with this gingham romper, this adorable one that comes in bunch of colors and this denim romper that she's wearing above.
DRESSES: Nothing more darling than a little girl in a dress. Once she can start walking (and stops crawling, because crawling in a dress just doesn't sound too fun to me, you know?), dresses are just the cutest.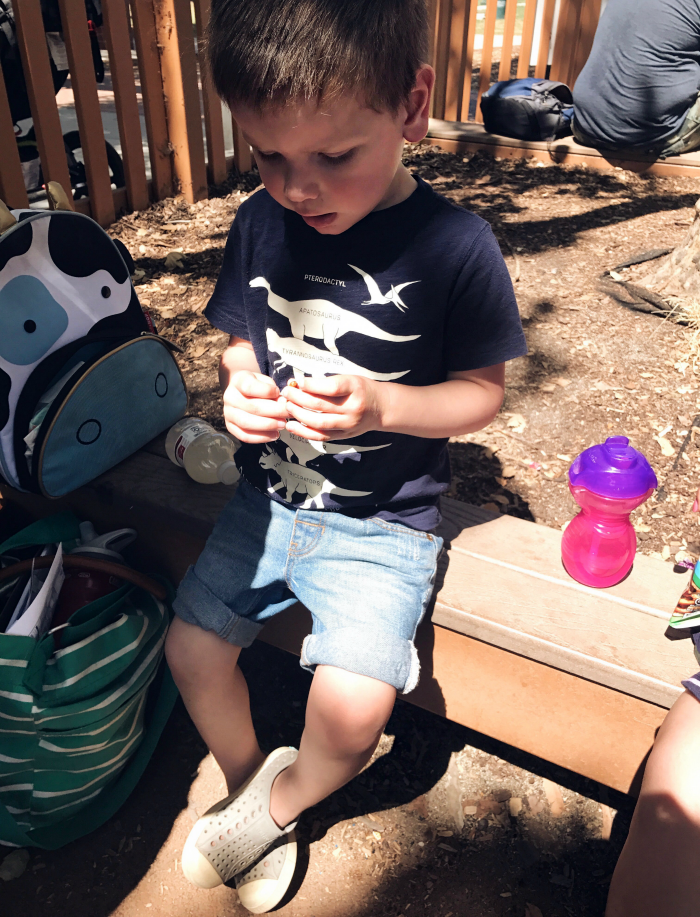 SHORTS: These little linen style shorts are some of my favorites for Sophie- I've stocked up!
I also am a big fan of bubble shorts/bloomers, for both girls and boys (these are so cute)!
For Sam, my favorite shorts are from H&M (these chinos and jean shorts!– they tend to run big so I size down)- I think the fit is the best (I am NOT a fan of big, baggy, loose shorts, and those seem to be the most popular for little boys, for some reason?!?)… and Old Navy strikes again with these harem-style shorts– obsessed for little boys!
MATCHING SETS: I'm a sucker for little 2-piece sets. Tea Collection always has some of the CUTEST ones (look at this one! I die!!), as does H&M (here and here, OMG) and Old Navy (looove this one and this one is perfect for the 4th of July)!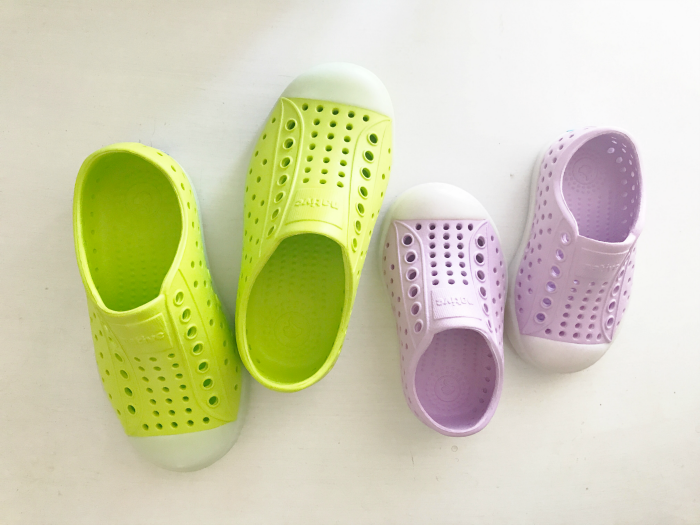 glow in the dark natives
SHOES: For summer, there is NOTHING better than Natives for the kiddos. They're super easy to slip on and off, easy to clean (just rinse off in the sink!) and come in so many cute colors! We just got a pair for Sophie and she LOVES that she matches her big brother. :) They make great water shoes too!
I'm also a sucker for Saltwater Sandals (still need to get matching pairs for me and Sophie!) and these darling little leather sandals from Adelisa & Co are some of our favorites! Jelly sandals are great, too- Sophie has the gold and clear!
Alright, there you go! Some favorite summer duds for kiddos! Where do you love to shop for your littles? Anything I missed??
As always, if you have any questions or requests for more posts or need help finding something in particular, always feel free to message/DM/email me, or comment here! :) Happy to help!
xo