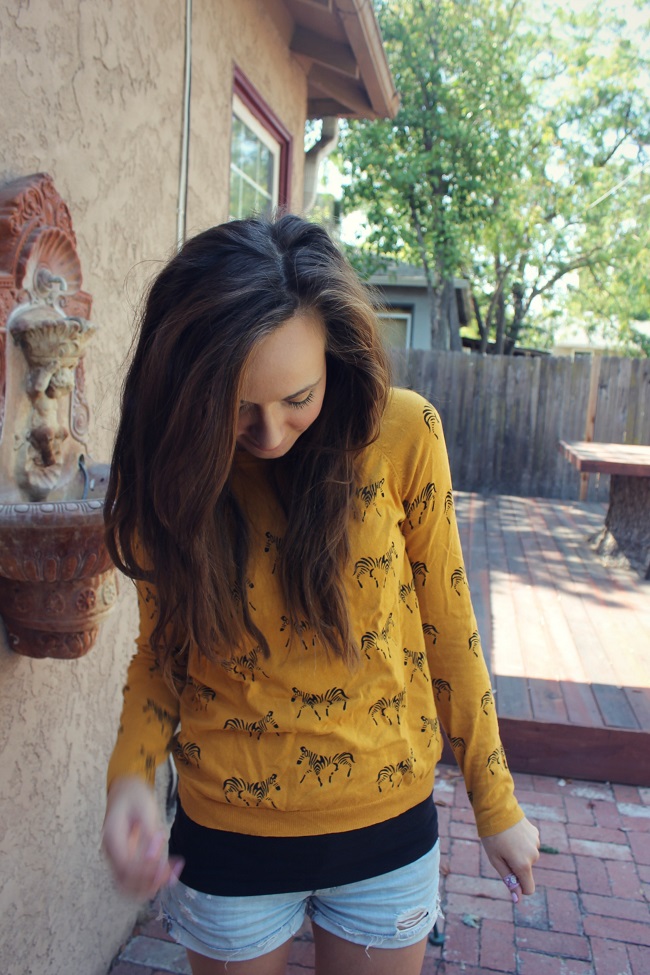 My beloved zebra sweater is back in rotation! Always a happy day when that happens. For some reason, I always accidentally call it my giraffe sweater? Apparently I get giraffes and zebras mixed up? I don't know.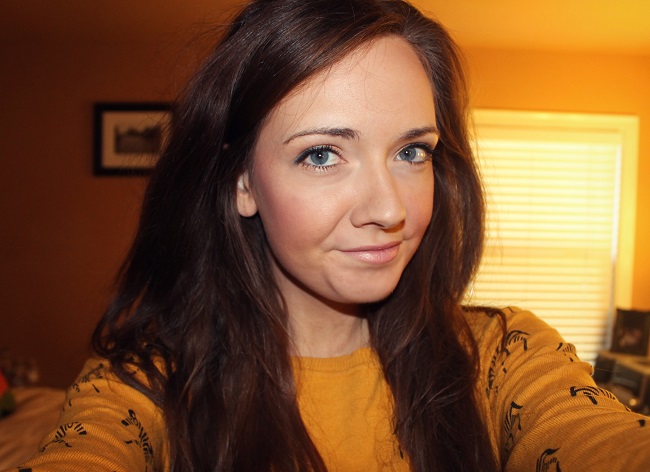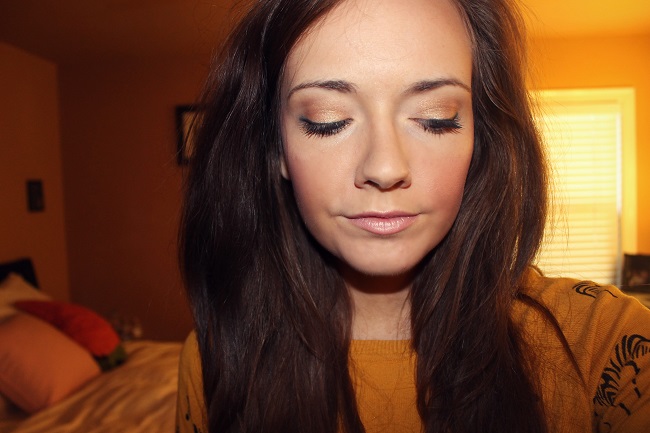 I have been lovinggg my Too Faced eyeshadow palettes lately, namely the Natural Eye. It's just such a great collection of colours and I love them so. Great pigmentation, great shades, and I love that it's all in one cute box that I can travel easily with! Yesterday I wore "Honey Pot" all over my lids and I'm definitely going to be using it more often.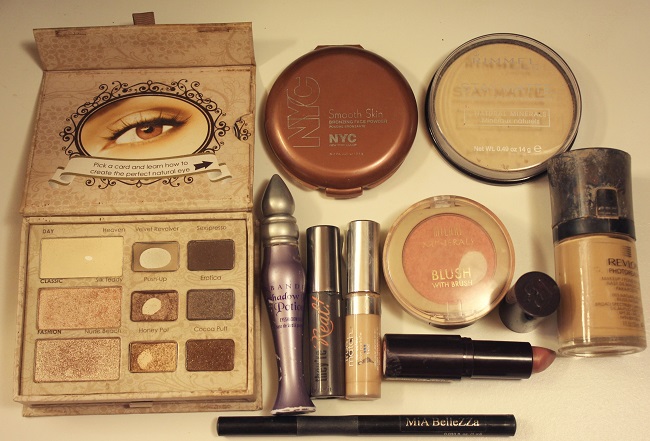 Too Faced eyeshadow palette in Natural Eye
Urban Decay Eyeshadow Primer
Benefit They're Real! mascara
L'Oreal True Match concealer
Mia Belezza liquid eyeliner c/o
Rimmel lipstick in Airy Fairy
Revlon PhotoReady foundation
Milani blush in Luminous
Rimmel Stay Matte Powder in Translucent
NYC bronzer in Sunny
I got the Benefit They're Real! mascara for my free birthday gift from Sephora and holy cow, it might be replacing my beloved Cover Girl lash blast as my new fave mascara. I mean, look at what it does to those suckers! See, this is what they do. This is how they get you.
What's your favourite eyeshadow lately?
What's your holy grail of mascara?
xo