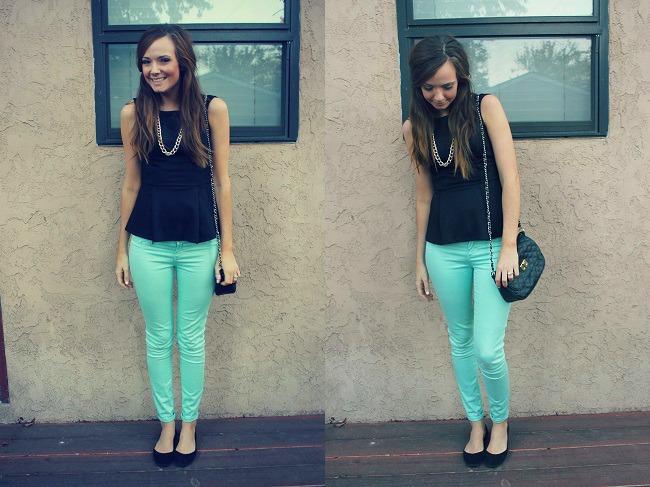 top: forever 21 (similar here)
pants: marshalls
shoes: steve madden
purse: asos
necklace: my grandma's :)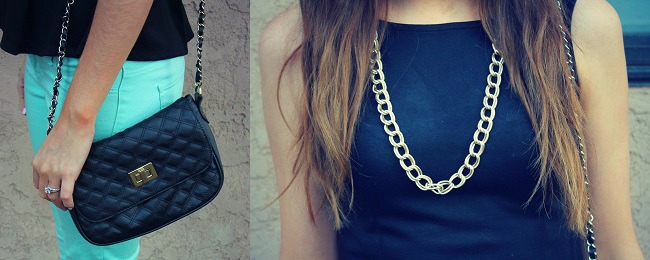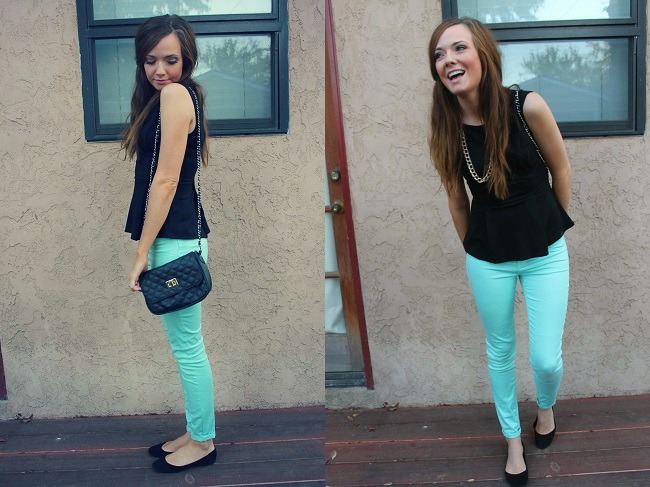 So, yeah yeah yeah, again with the mint pants, I know. I just really love them and thus have been wearing them a lot lately, okay? I mean, it's my favourite colour, so you really can't blame me. This peplum top is the prettiest, too. I wasn't sure how I felt about peplum when it first became popular again, but I finally made the plunge and picked this one up from Forever 21 (the best place to test drive any fashion trends, let's be real) and lo and behold, I'm sold! It's cute, feminine, flattering, and to use a word my mom would say, "darling." And so. It's a winner in my book. And peplum can stay as long as it wants, with no complaints from me!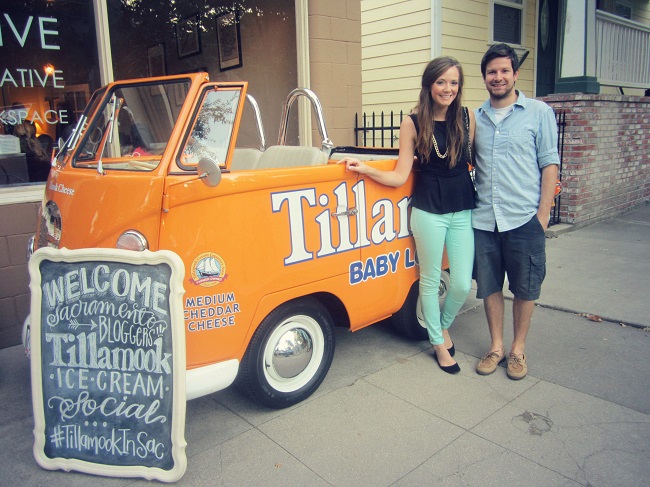 Last night we went to an ice cream social put on by Tillamook. I feel like we've hit the jackpot lately with these events in our city. Chocolate and ice cream? What are they trying to do to us?! It was really fun, and we even had an ice cream sandwich contest. As you can see, I go for the minimalist approach. And it was delicious. Tillamook ice cream gets a biiiig thumb's up from moi!
Are you a fan of peplum?
What's your favourite colour?
Have you ever had Tillamook ice cream? Let me tell you right now, you must try the S'mores flavor. Heaven.
xo
Read More on Katie Did What