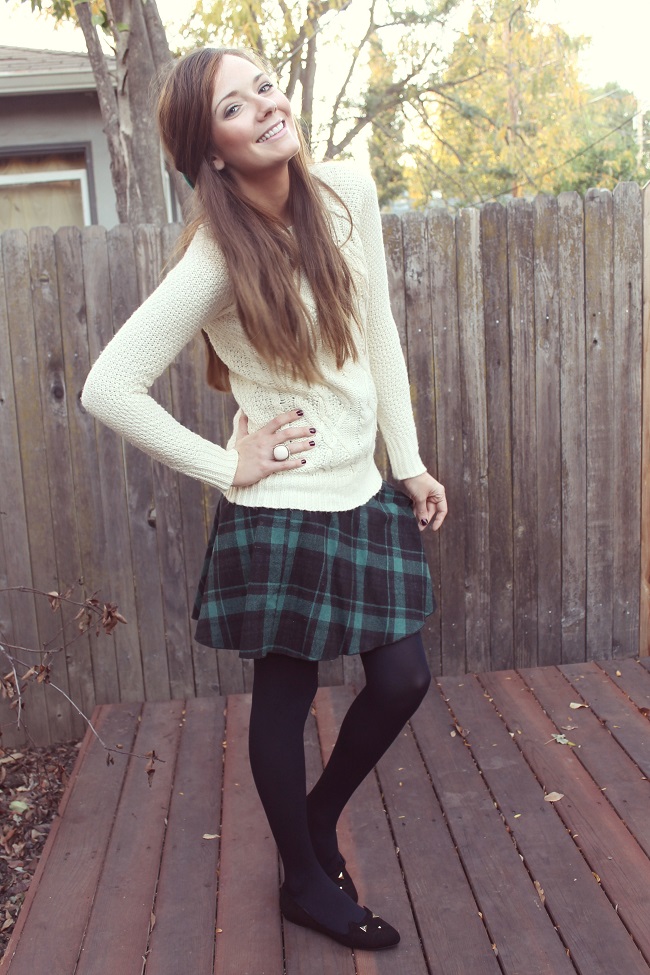 Welcome to my Fall Fashion Series! You can come here every Tuesday in autumn to find fall-inspired outfits. So be sure to check back each day of the series for your fall fashion inspiration! In case you missed it, see day one, day two, day three, and day four!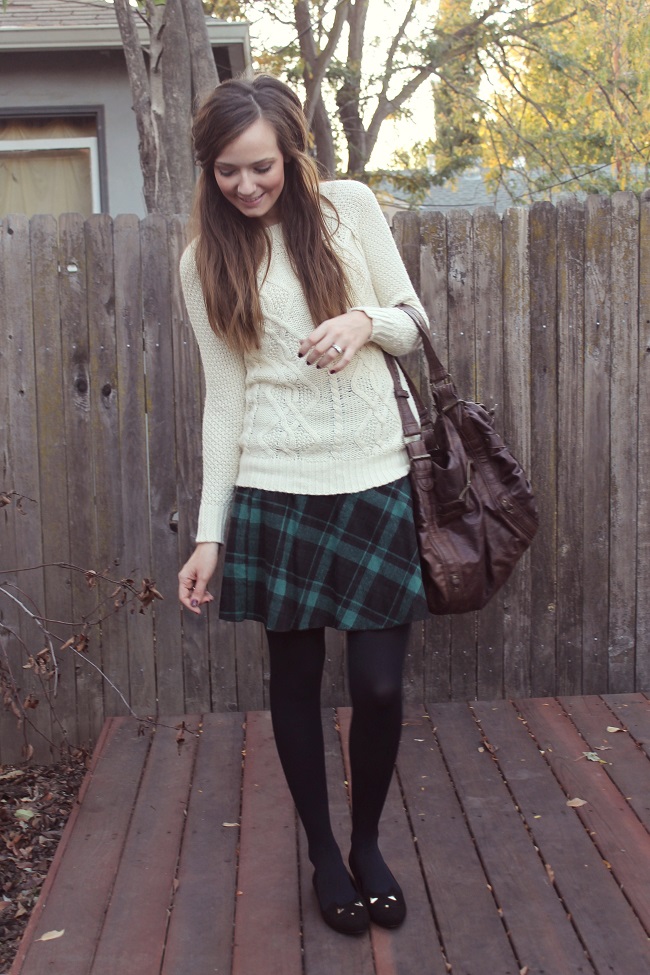 sweater: forever 21 (similar here)
skirt: h&m (similar here)
tights: hue (here)
shoes: forever 21 (here)
purse: urban outfitters (old)
hair bow: sweetnessaboos (here)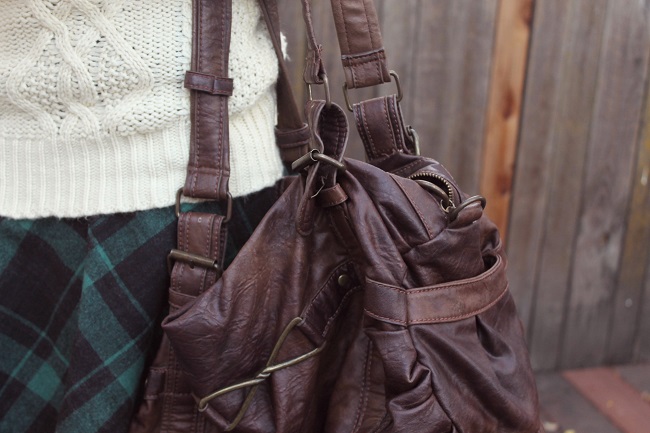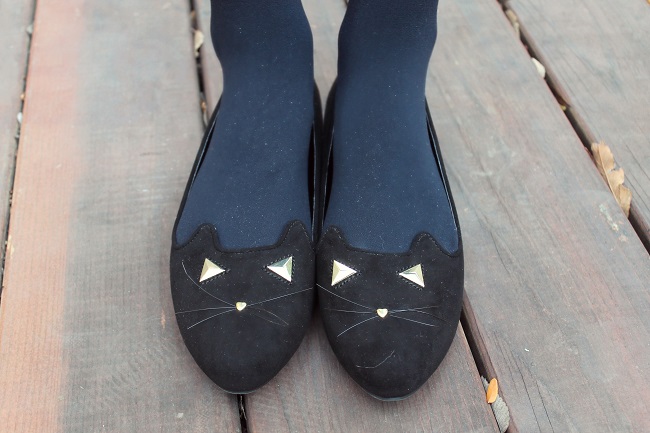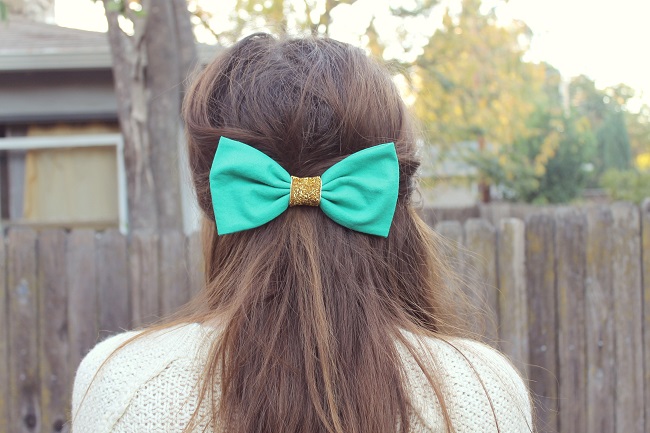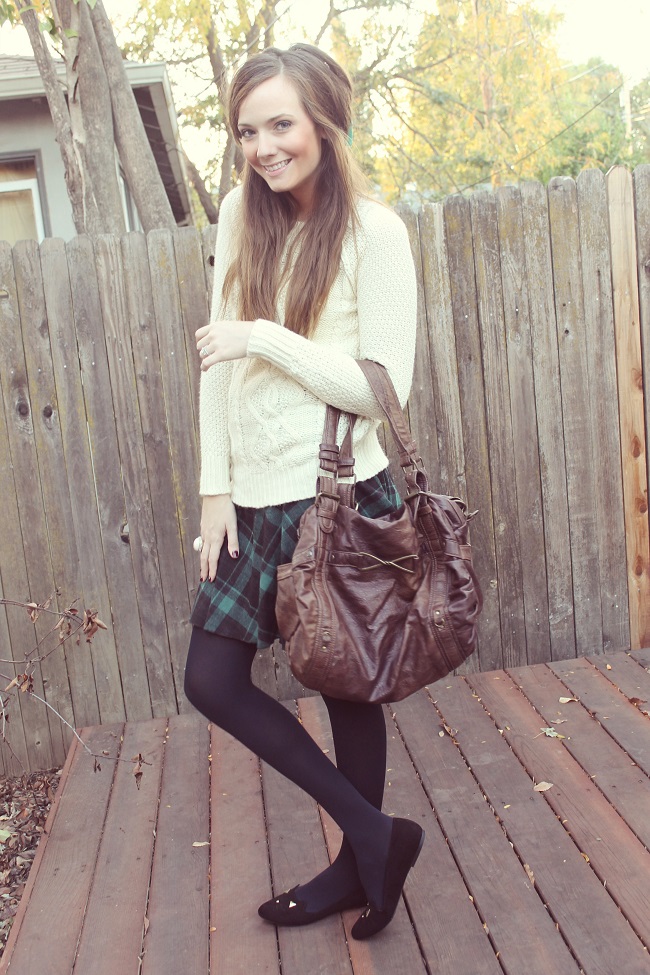 I found this skirt at H&M in Paris when I was studying abroad there. It was during my obsession with Blair Waldorf from Gossip Girl (okay, who am I kidding, still obsessed) and it instantly made me think of her. It's such a great skirt that I feel is timeless and classic. I was really channeling my English ancestry with this outfit, with my cableknit sweater, wool skirt, tights and ballet flats. By the way, notice how cold-weather-appropriate this outfit is? This can only mean one thing: welcome, Fall. You've officially come to California, and stolen the leaves from the trees and put a bit of a chill in the air. Now excuse me while I go snuggle under a blanket with some hot chocolate.
What's one of the pieces of your closet that you feel you'll never part with?
Are you a Gossip Girl fan?
What's your favourite part of fall?
xo
p.s. My hubby is launching his 10 day blogging series on his site, More From Your Blog, soon! It's going to be full of great information and tips on blogging! And it's all free! See all the deets here! :) Spread the bloggy love! #MFYB10Days
(linking up with Karly)