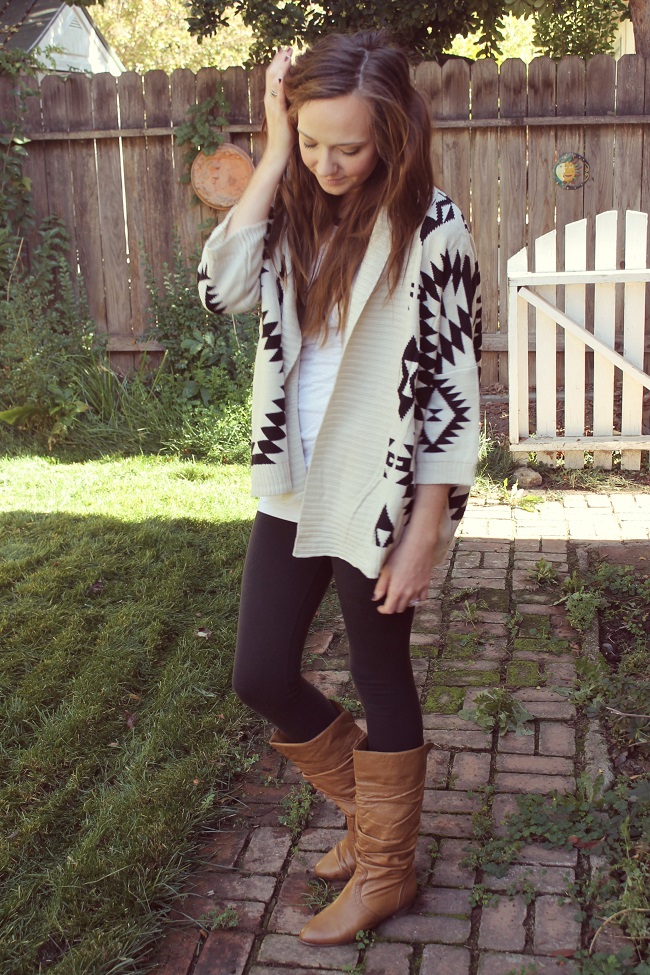 cardigan: here
leggings: american apparel (here)
boots: steve madden – similar here.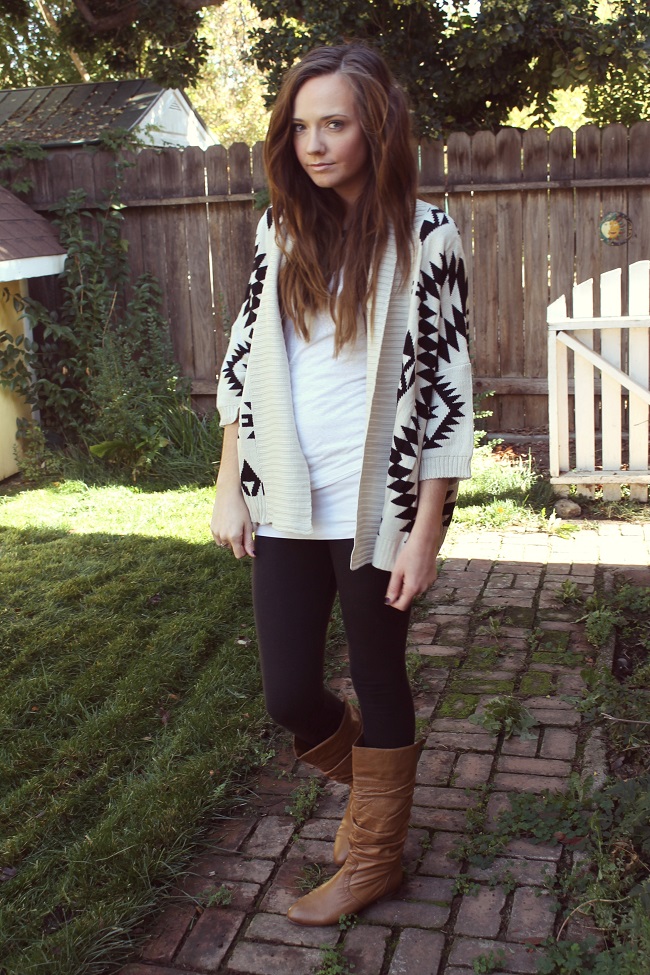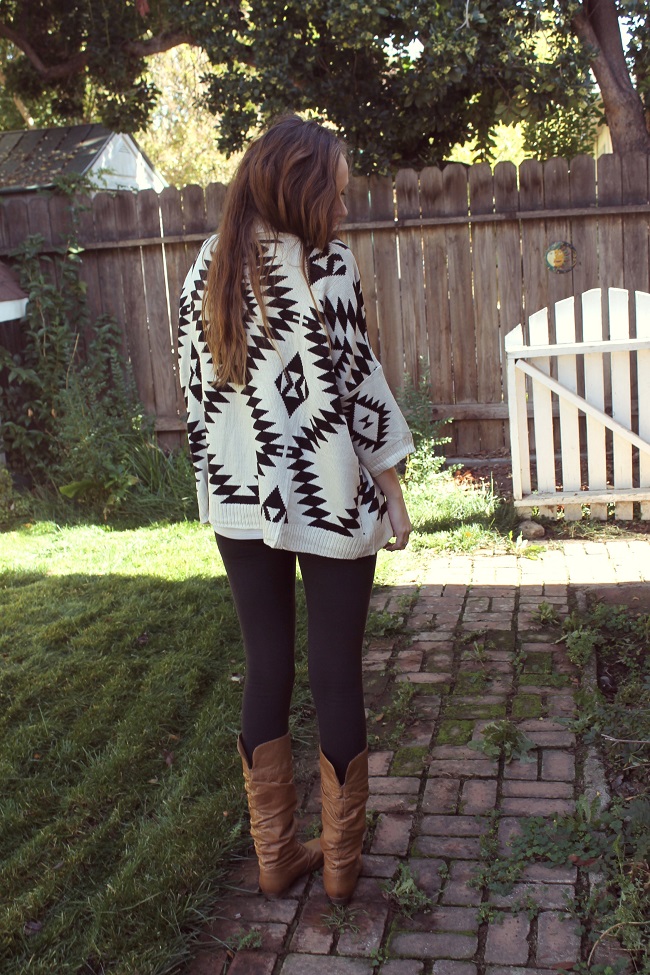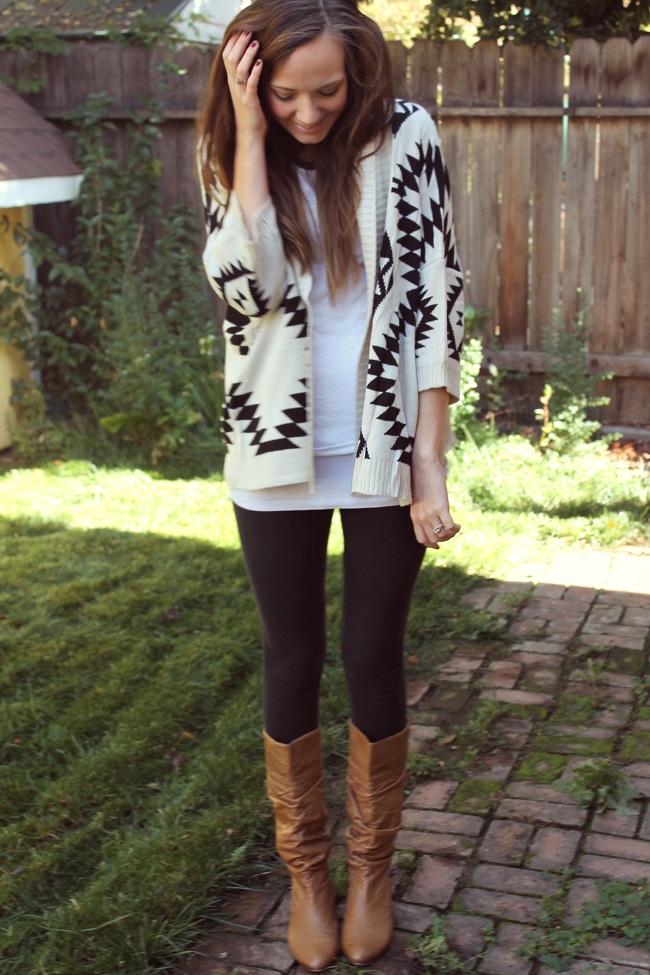 So I have been wanting an adorably cozy aztec cardigan for quite some time now, and I just knew it would be a staple for this season. When Riffraff asked me to be an ambassador (!) I thought about it for mayyyybe like .000000000001 seconds before I responded with a resounding YES! And what's more, when I found that they had this cardigan that I had been eying since, well, forever, I knew it was a match made in heaven. It is my new favourite sweater, that's for sure. And with some leggings and boots? Helloooo, new autumn/winter staple. This outfit will grow with my belly, too, which is a huge deal when you're buying clothes while pregnant. Just sayin'.
xo
Related post: How to Start a Lifestyle Blog
What have you been eying lately for this season?
What are some of your A/W staples?
And since tomorrow's Halloween, are you dressing up? If so, as what? Zack and I finally figured out some really great costumes for a party on Friday, but you'll have to wait to see them. :)
p.s. Get 10% off your Riffraff purchase with code katiedidwhat