sweater: old navy via thredup (similar here)
skirt: old (similar here and here)
boots: DSW (old, similar here and here)

Welcome to my Fall Fashion Series! You can come here every Tuesday in autumn to find fall-inspired outfits. So be sure to check back each day of the series for your fall fashion inspiration! In case you missed it, see day one here and day two here!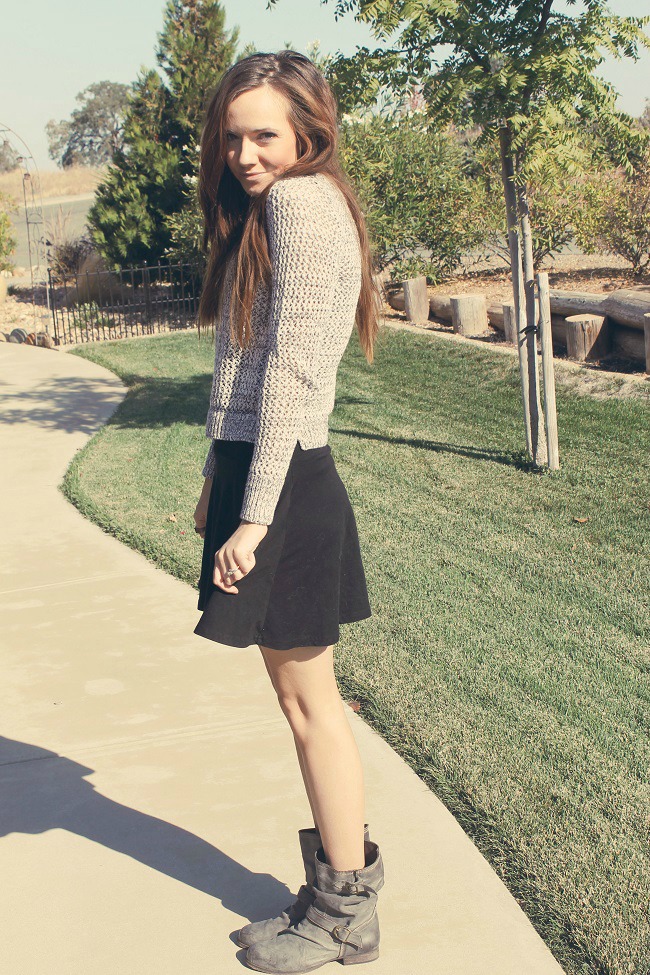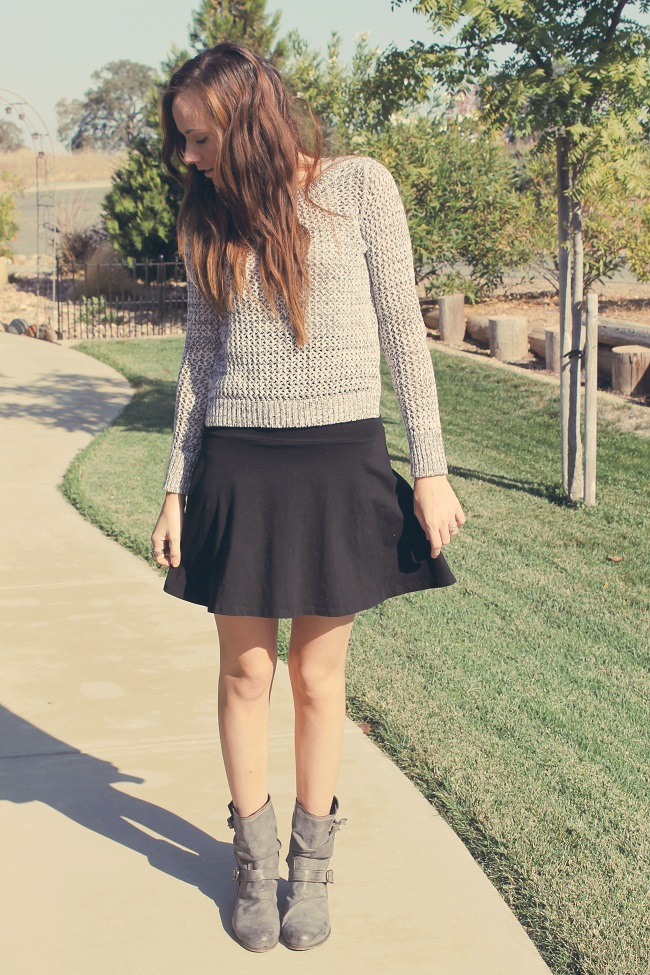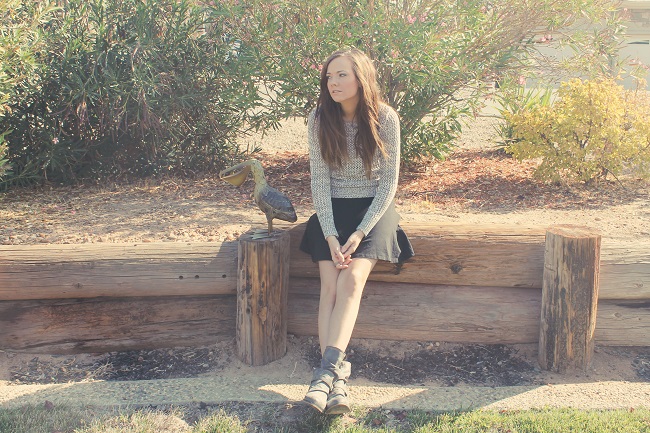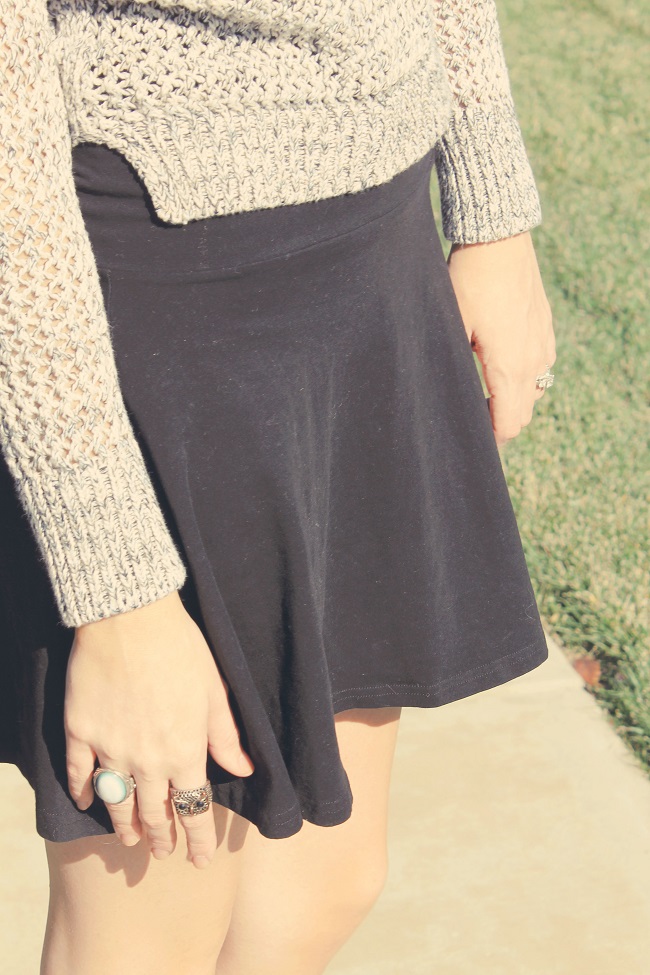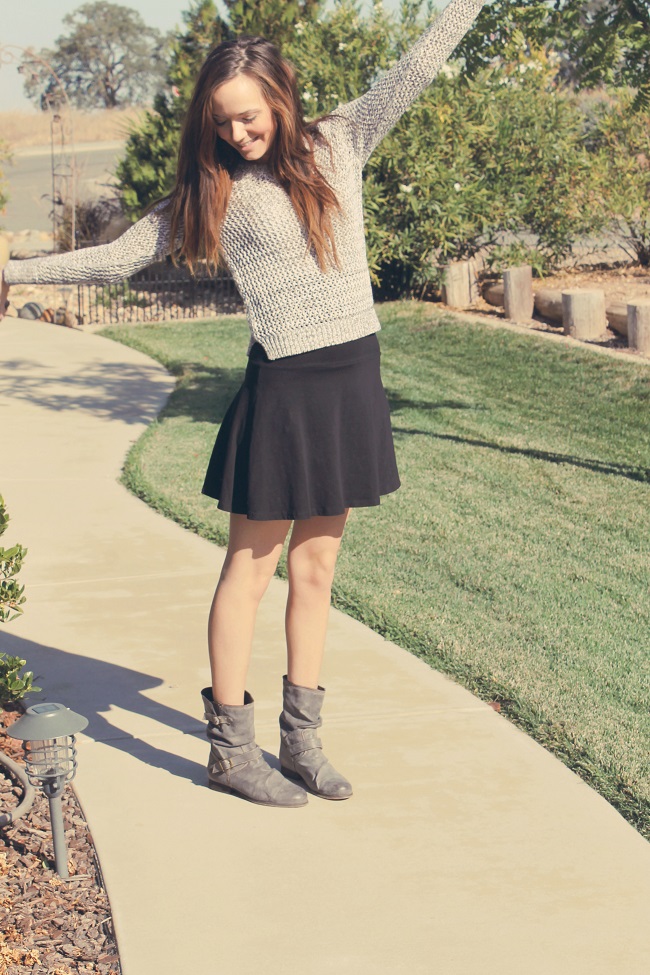 Okay, one of my absolute favourite looks that I will forever love is wearing long sleeves with bare legs and boots. I don't know what it is about it, maybe it's because it feels a little bit contrary and ornery and I like that, or maybe because in concept it seems wrong and confusing. I like a good bit of confusion in my outfits, I think it's healthy. Plus, a little rebellion in fashion is always a good thing, and nothing makes me feel more badass than a pair of motorcycle boots and a skirt. Don't ask me why, it just does, okay. Thankfully this beautiful weather lately is allowing me to wear my beloved sweaters with skirts and shorts still, so yay for that. Here's to a few more weeks of bare legs and covered arms! I'll drink to that! And by "drink" I mean water or hot chocolate or cream soda, because you know. Yeah.
xo
p.s. Zack bought me this amazing black cherry cream soda in a glass bottle and I can't get enough. It is seriously the most delicious thing I've ever drank. Also, I tend to exaggerate sometimes.
Read More on Katie Did What