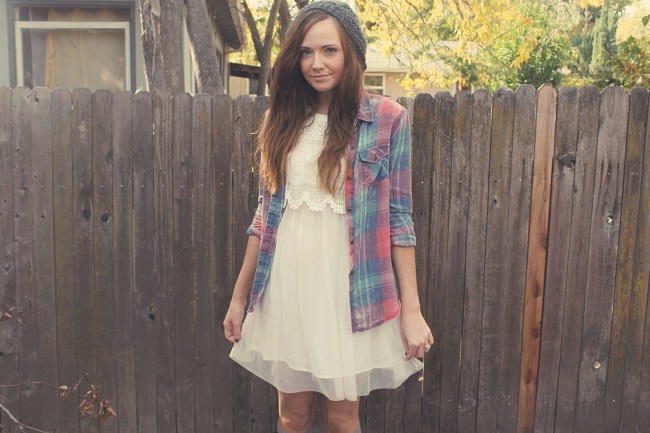 Welcome to my Fall Fashion Series! You can come here every Tuesday in autumn to find fall-inspired outfits. So be sure to check back each day of the series for your fall fashion inspiration! In case you missed it, see day one here!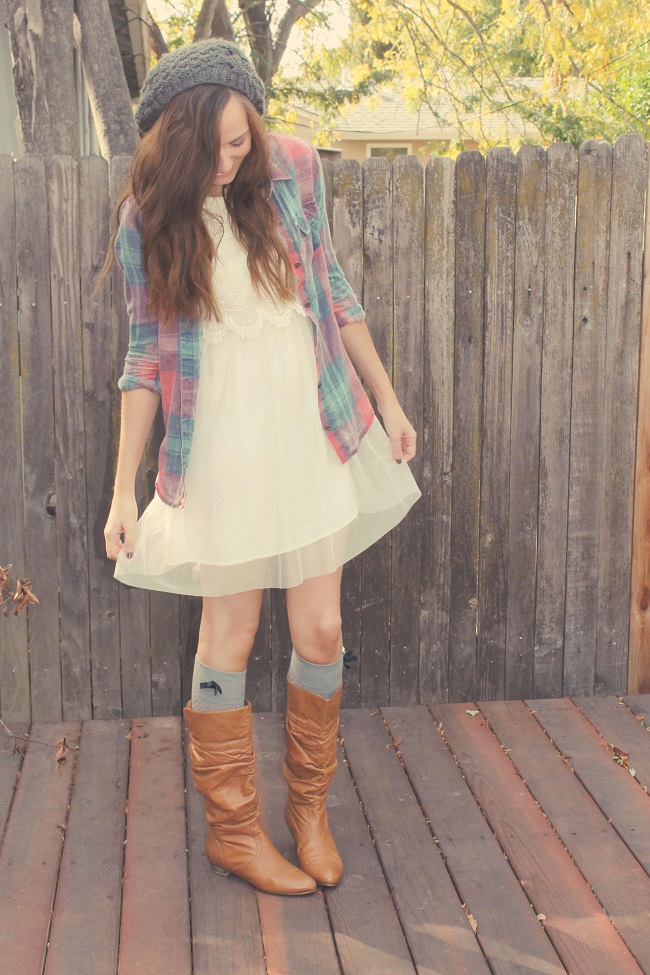 flannel: pacsun (similar here)
dress: h&m via thredup (similar here)
beanie: f21 (old)
socks: abercrombie and fitch (similar here)
boots: steve madden (here)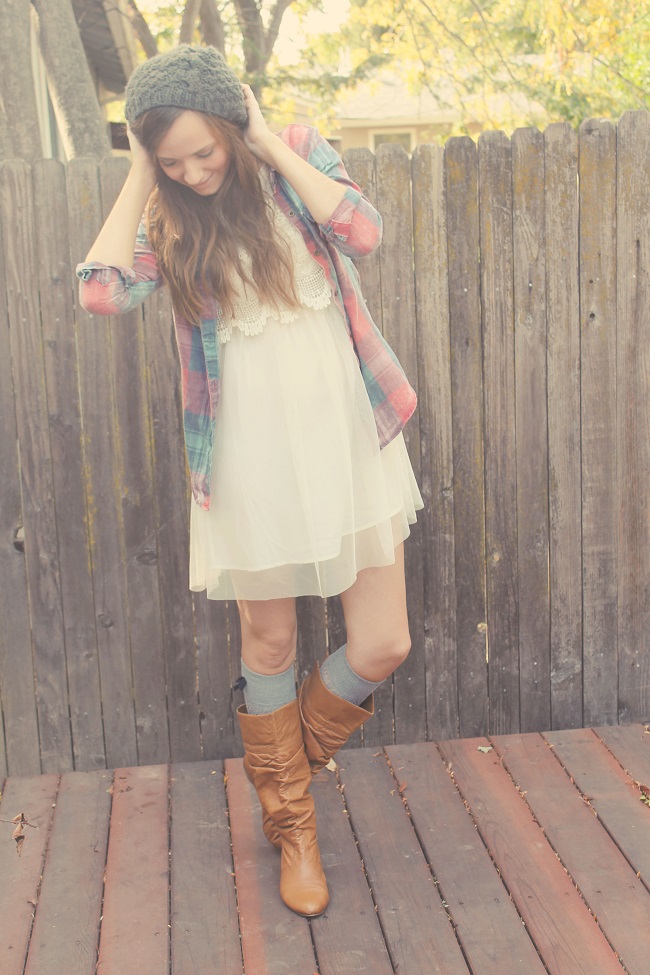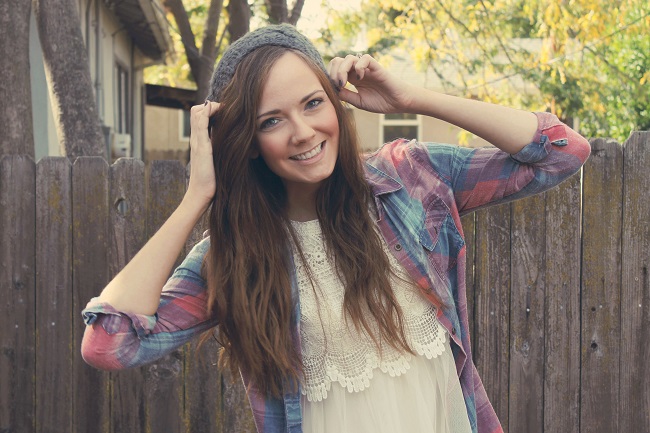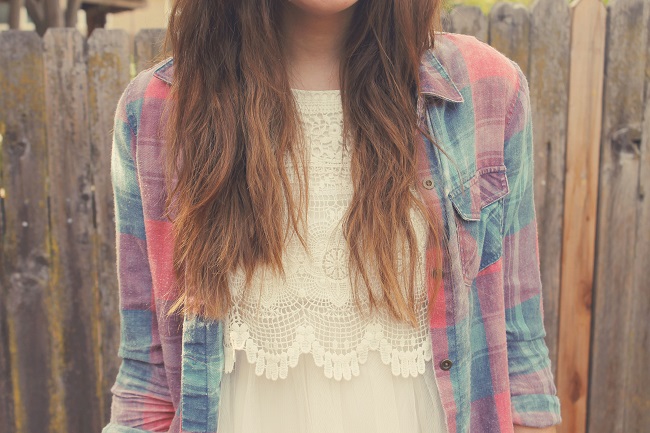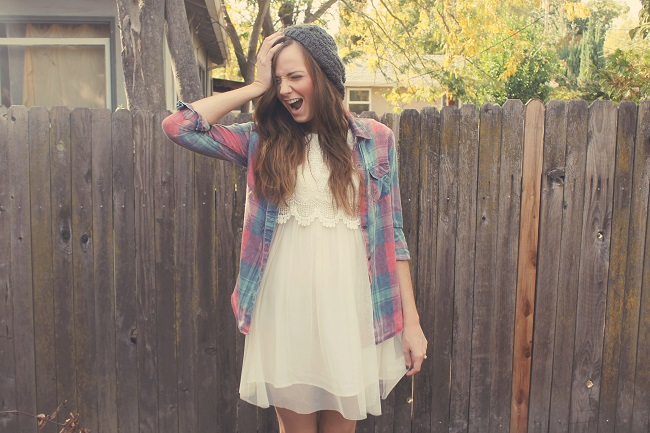 This outfit is pretty much me in a nutshell. Girly girl with a side of tomboy to boot. I just love taking gorgeously girly frilly pieces with lace and tulle and soft colours, and giving them a bit of edge with an unexpected grungey flannel shirt or some leather. Leather is always a good addition as well, just an f.y.i. And boots. Oh, boots! Can we talk about how great it is to be able to wear boots again?! Okay, so really, it was warm again today (and I am soooo not complaining! I love mister sun! He can come out and play every day and I won't be mad!) but really, it's nice to cover those footsies up in some snuggly boots sometimes. And these boots are my absolute favourites. For always and ever. Until I get some Hunters for Christmas of course (cough cough).
What's an outfit that you would say describes you well?
Are you more girly or tomboy or a bit of both?
What's on your Christmas wishlist this year (I know it's early, but it's still fun to think about, isn't it)?
xo
(linking up with lauren!)