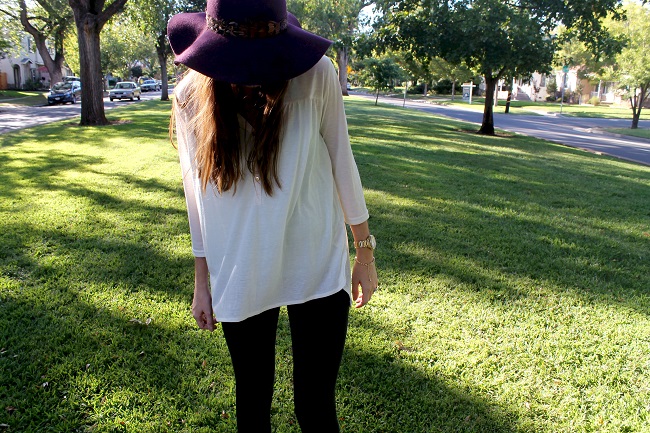 Here it is, guys! My Fall Fashion Series for 2013! It was such a hit last year, so I decided to bring it back. Once again, you can come here every Tuesday in autumn to find fall-inspired outfits. So be sure to check back each day of the series for your fall fashion inspiration! What better fashion is there than during this chillier season, am I right? Sweaters and boots and scarves and leggings. I could go on. But I think you get the picture. ;)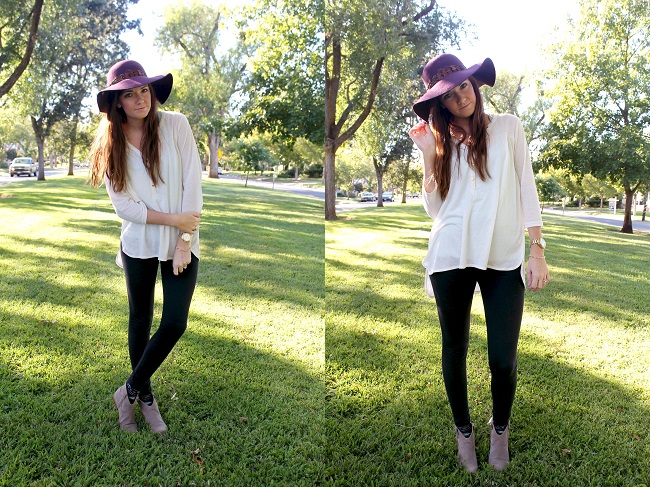 hat: world market (similar here, here and here)
top: h&m via thredup
leggings: american apparel (here)
socks: urban outfitters
boots: target (similar here and here)
watch: fossil
bracelet: style lately c/o (here)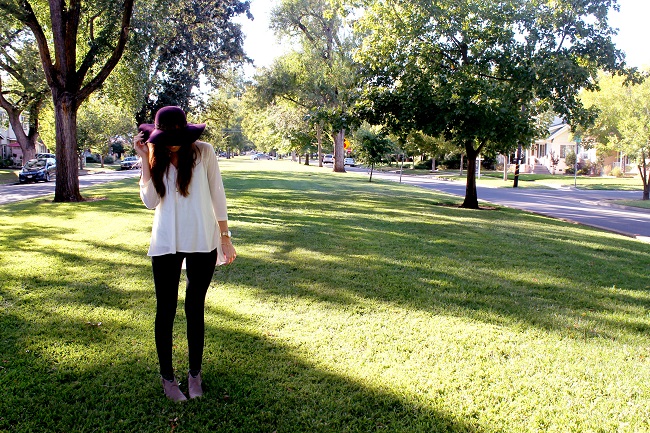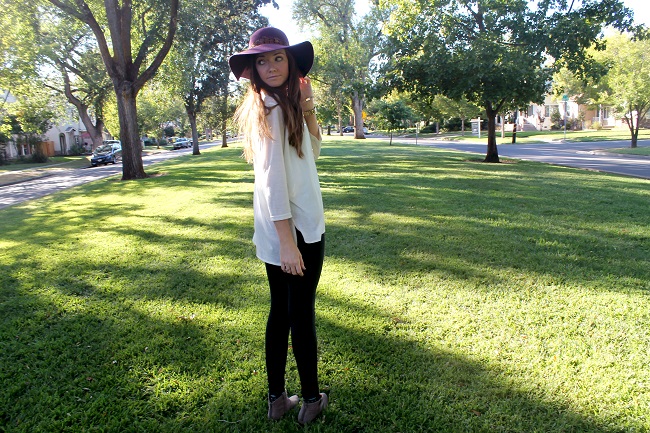 So for day one of my Fall Fashion Series, I've got my trusty purple wool floppy hat that I purchased at World Market this past summer. It is a decidedly not-summery hat, and so I've been waiting for the appropriate season to be able to finally break it out of my closet and wear it! I thought it worked so well with the simplicity of the white top/ black leggings in this outfit. It's always nice to add a pop of colour whenever possible, especially on a gloomy day. This day was not gloomy, but you know, hypothetically speaking, since it is fall already, and there are inevitably going to be many gloomy days ahead. Let's try to make them as un-gloomy as possible, yeah?
Are you excited for the Fall Fashion Series?
Is it still sunny where you live, or are you already experiencing fall in all of it's essence?
xo