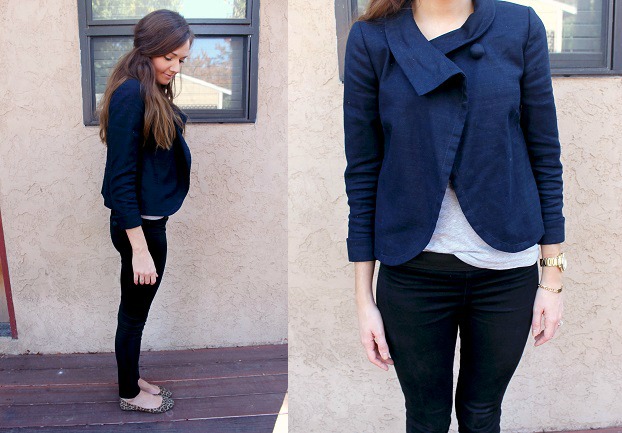 jacket: j. crew (old)
tee: j. crew
pants: forever 21
shoes: target (here)
purse: asos
watch: fossil
bracelet: style lately c/o (here)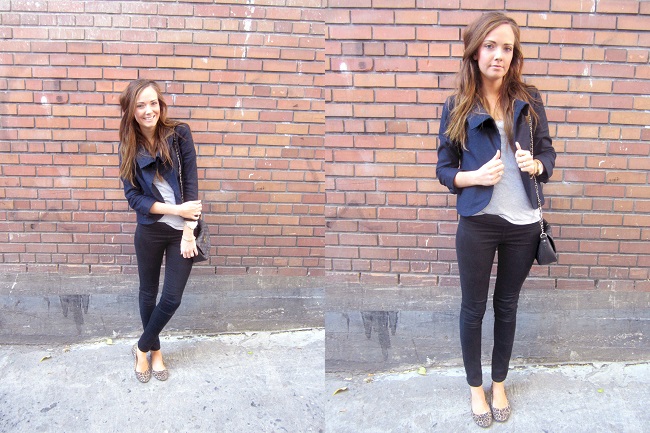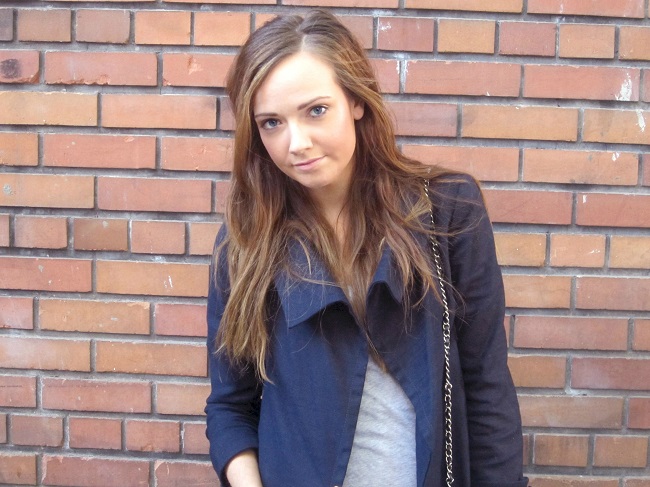 Business casual is what this outfit makes me think of. And also a J. Crew catalog. Not because half of the outfit is from J. Crew (it is) but because it's got that haphazard-but-also-put-together look that J. Crew always emulates. You knowwww what I mean. Anyway, point is, this outfit made me feel really cool, and I liked that. Feeling cool is good, right? A confidence-booster and all that. We all need a good boost sometimes, and it's nice that something as easy as a great outfit can do the trick. Don't you agree?
xo
What's your go-to confidence booster?
If you liked this post, make sure to check out my Fall Fashion Series here, which started yesterday!