Plus, a few extras thrown in for good measure.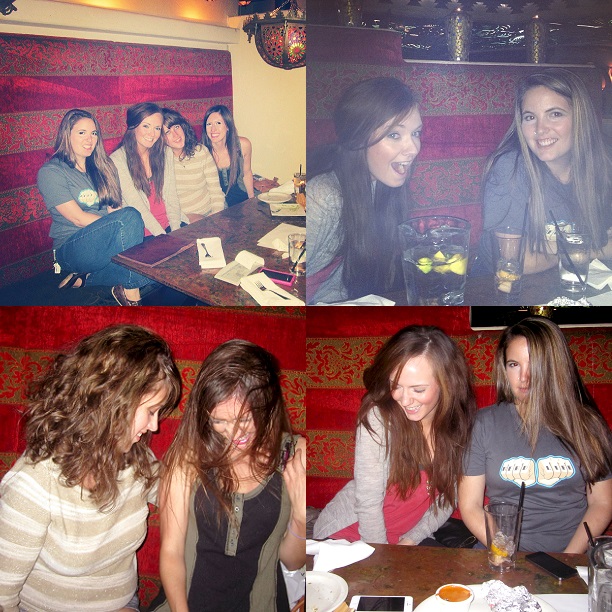 Girls niiiiiiight on friday with my favourites. A lot of hummus and falafel was consumed. A lot of water also. Laughing until we cried. Imperfection is perfection. Do I have a hole in my pants? I do what I want. Don't high five over the jacuzzi. Hashtag water. I love my friends.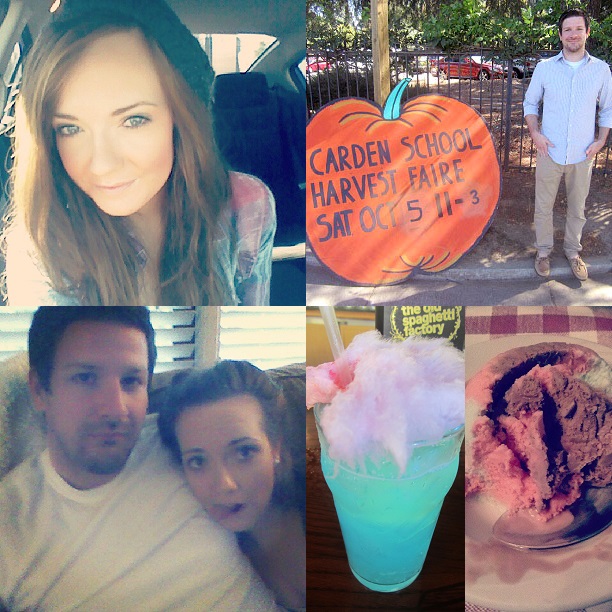 Saturday was the Harvest Faire at the school Zack is teaching at. It was the cutest. We manned the bounce house for an hour (in the sunnnn- it was reallyyyy hot) and then Zack won first place in the basketball shoot-out contest! Holla! It was the cutest thing when they announced "First place… Mr. Reyes!" and every one of the little boys turned to him with huge eyes and new-found admiration and said "Wow! Good job Mr. Reyes!" He's for sure their new favourite teacher now, if he wasn't before. After that, we dropped into our old work (Old Spaghetti Factory!) for the first time in a year since we quit (I knowwww, oops) and it was SO nice seeing everyone and being there. Aw, so many memories. Almost made me miss it. Almost. ;) That night we came home super exhausted from our longggg day and lied on the couch watching "Orange is the New Black." So far, so good. As Zack said, "It should have been called Boobs is the New Black" but that's neither here nor there. Apparently Netflix can be just as bad as HBO, who knew. Anyway, it's really funny and we're enjoying it so far! Sunday was family dinner at one of our favourite restaurants, Espanol. Best minestrone soup everrrr. And of course, we got spumoni for dessert. Standard.
How was your weekend?
Do you like spumoni?
Have you seen Orange is the New Black? Thoughts?
Come back tomorrow for the Fall Fashion series! Here's day one if you missed it!
xo