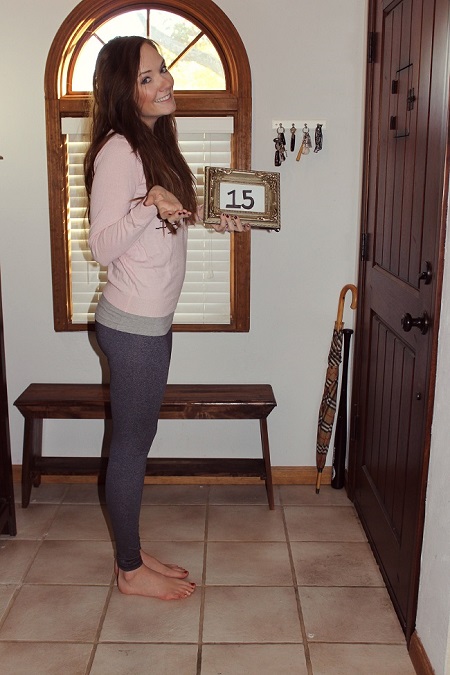 I'm 15 weeks pregnant today and still not much to show for it. I've been feeling pretty great and I actually worked out every day this week, which was a HUGE accomplishment! I am being smart about my workouts though, and making sure to stop if I feel like it's a bit too much. So far so good.
I've still only really felt like I have been "craving" apples. I'll eat on average two apples a day. The other day I was literally just sitting here, minding my own, and then- BOOM!- must. have. apple. NOW. At least it's a healthy craving?
I've definitely noticed my appetite is up and I've been sleeping better through the night, so yay for the 2nd trimester! ;) My bladder isn't quite the size of a pea anymore, which is a huge welcome. This can stay for a while, I'm okay with it.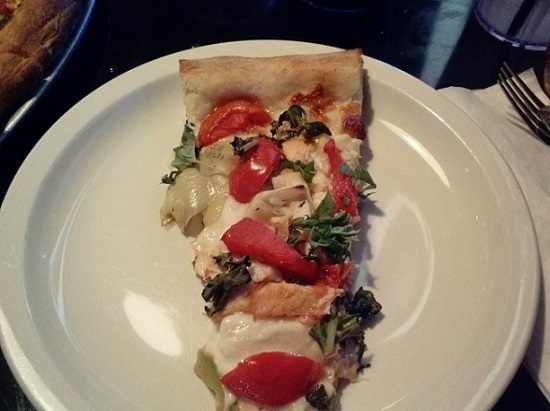 We went to lunch with Daddio on Friday, to the best pizza joint in town, Roma's. It was delicious and I have officially declared that baby likes pizza. That's what we say if I'm enjoying anything (which is, admittedly, pretty much everything): Baby likes this.
We painted our bedroom on a whim this past Saturday. I mean, we had been talking about it for a while now, and just decided on Saturday that it was a good day to head to Home Depot and get to paintin'. And so, we did. Now, I know I know, I'm not supposed to be inhaling lots of fumes and stuff, so don't you worry. Zack did most of the painting (bless his heart- that man is so good to me) and I took a lot of breaks and also wore a silly little mask and the room was super ventilated (read: COLD when it got dark out!) annnnd we did it!
Before: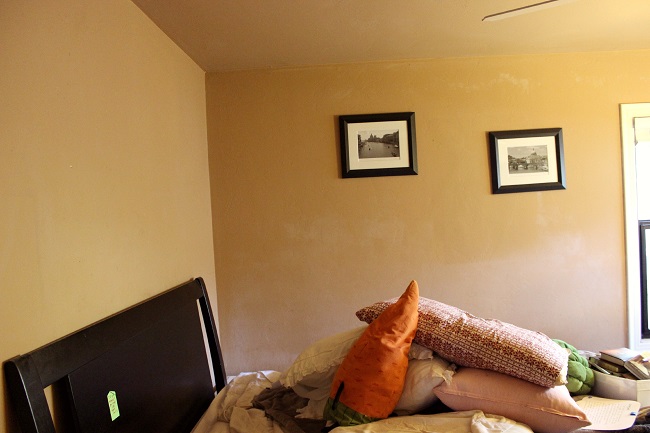 We used Behr "Igloo" and it turned out beautifully. So light and airy and open, just what we wanted. It's like a pretty bright white with a very subtle hint of grey. We also re-organized the room and I like it so much better now! We still have to put our artwork and whatnot back on the walls. Plus, I have huge visions to decorate with some fun accents and get some new furniture (buh bye black furniture that Zack has had for like 10 years) so that will be exciting. I'll keep you upated on it!
What'd you do this weekend?
What colour is your room?
xo